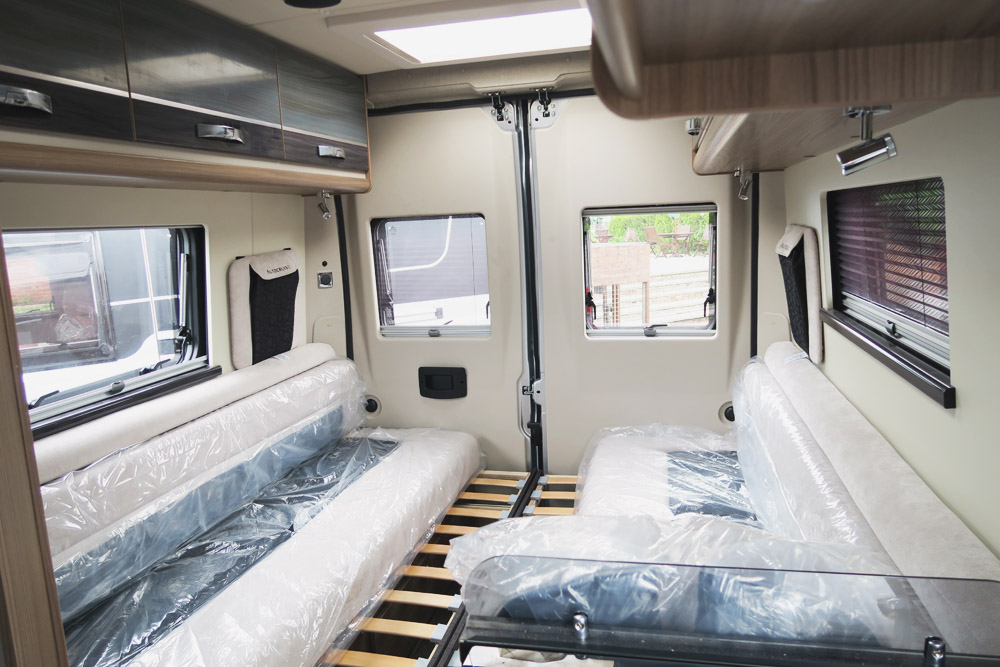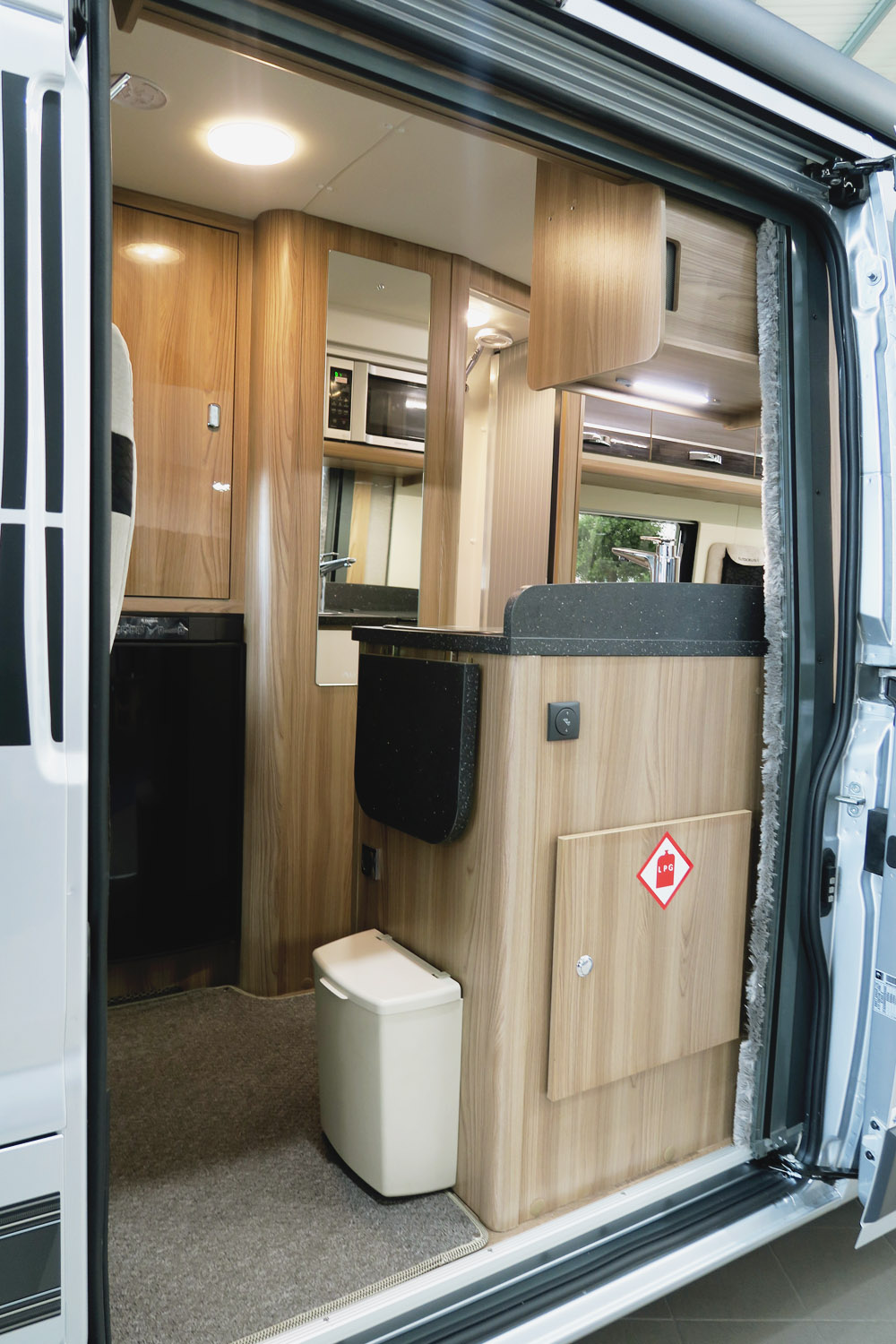 Since we haven't had the chance to do much major work on the van, I thought I'd share some inspiration for what we plan for it to look like when it's finished. Shane's been coating the underside of the van with a rust prevention treatment most weekends, so hopefully it should last a good few years without any rust appearing, but until that's finished, we can't really do any major work on the van like fitting the watertanks and installing the floor insulation and flooring.
I know a lot of people who do van conversions themselves go for the rustic interior looks with wood and a whole load of storage space underneath the bed, but we're going for the 'luxury campervan' type look like the pre-converted ones you'd buy in the shop. I don't like the idea of not having many windows as I start to feel very chlostrophobic so a lot of windows and light are a must for me and since we got the high-top so that we can stand up inside, we want to make use of storage up there too.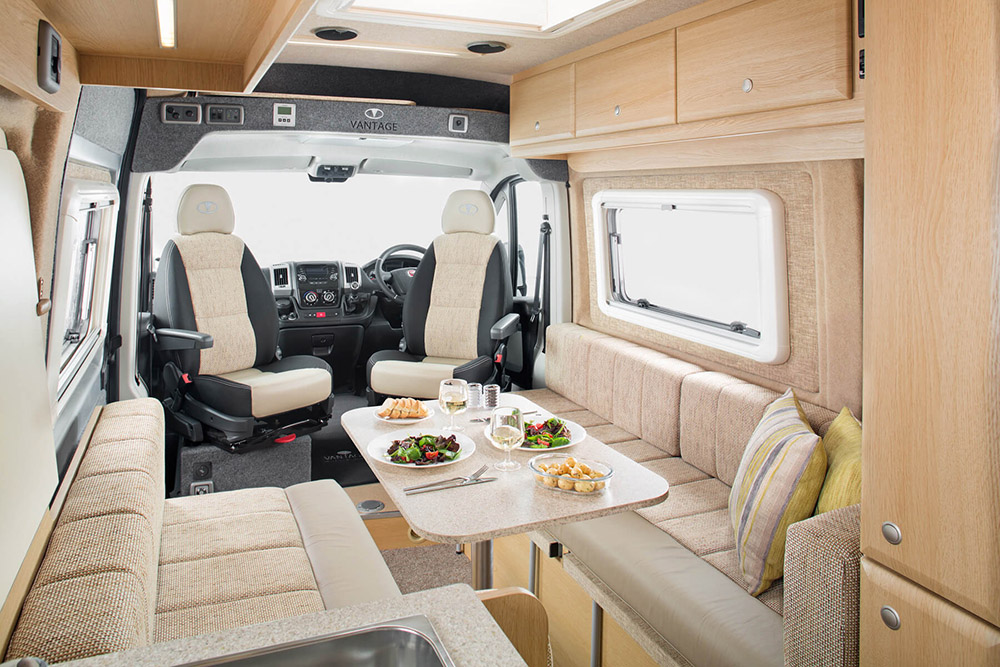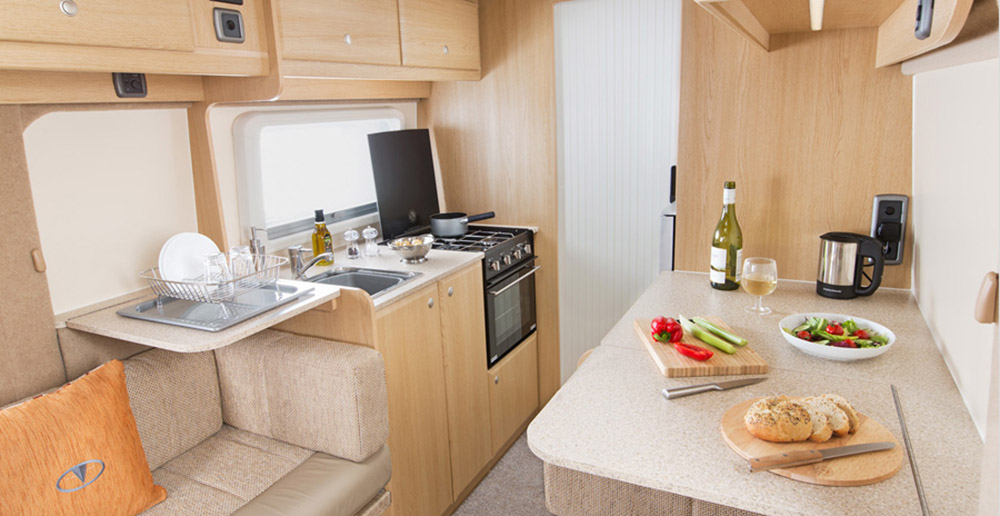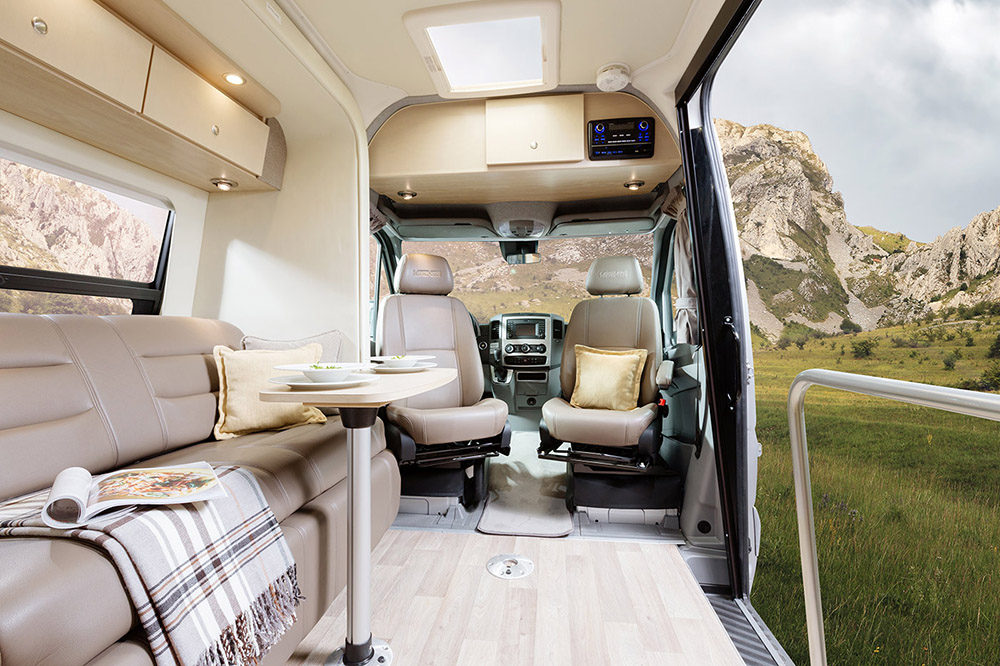 Campervan Layout
So we're mostly settled on our layout now. We're planning on doing a whole post on the planning of the layout of the van and how we got there, but we just need to 100% confirm our floorplan before we do that. We've chopped and changed ideas a few times, from beginning with a sideways bed, with a kitchen and bathroom at the front, but then discovered that our van isn't wide enough for that (there's a minimum legal bed size in the UK, and ours was off by 10cm). So we had to scrap that idea, move the bed around and get rid of the wetroom/bathroom.
We decided the best way to go was to have the bed at the front near the front seats, and the kitchen in the back. We loved this idea because it seemed more social. Shane could be outside chilling, while I'm snuggled up in the bed covered in blankets but we can still talk to each other with the sliding door slightly open.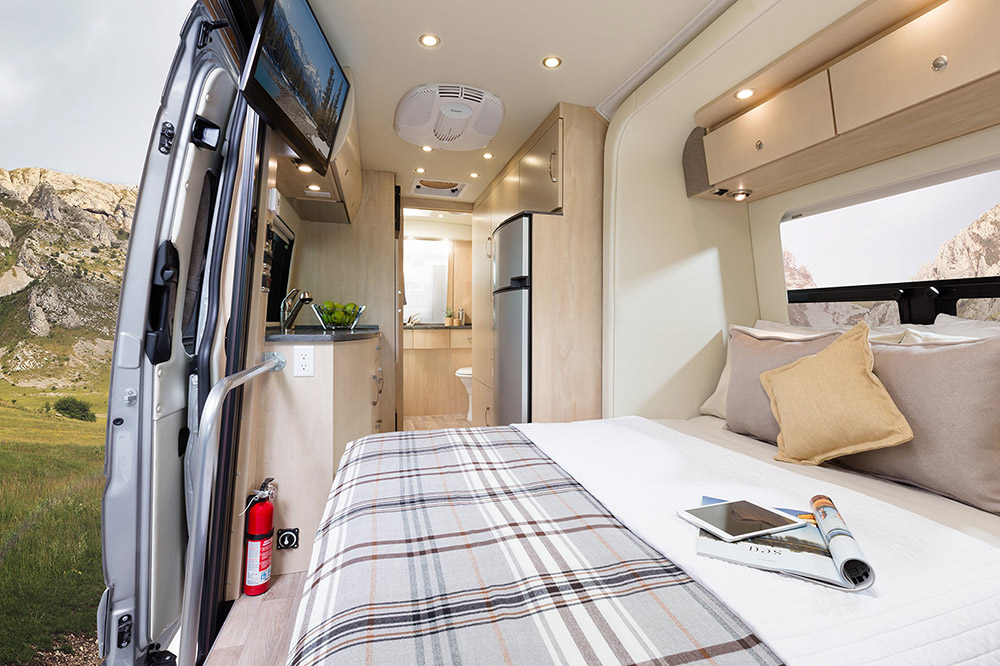 The Colour Scheme
We want the van to feel really bright and airey, so we've gone for a cream/beige colour scheme. As much as I absolutely love greys, we got a few wall fabric samples and thought it might feel a bit 'cold' in there with grey walls. So, we're going for creams. I want to incorporate other colours in though, like greens and yellows through decorations with pillows and plants (yes, fake plants).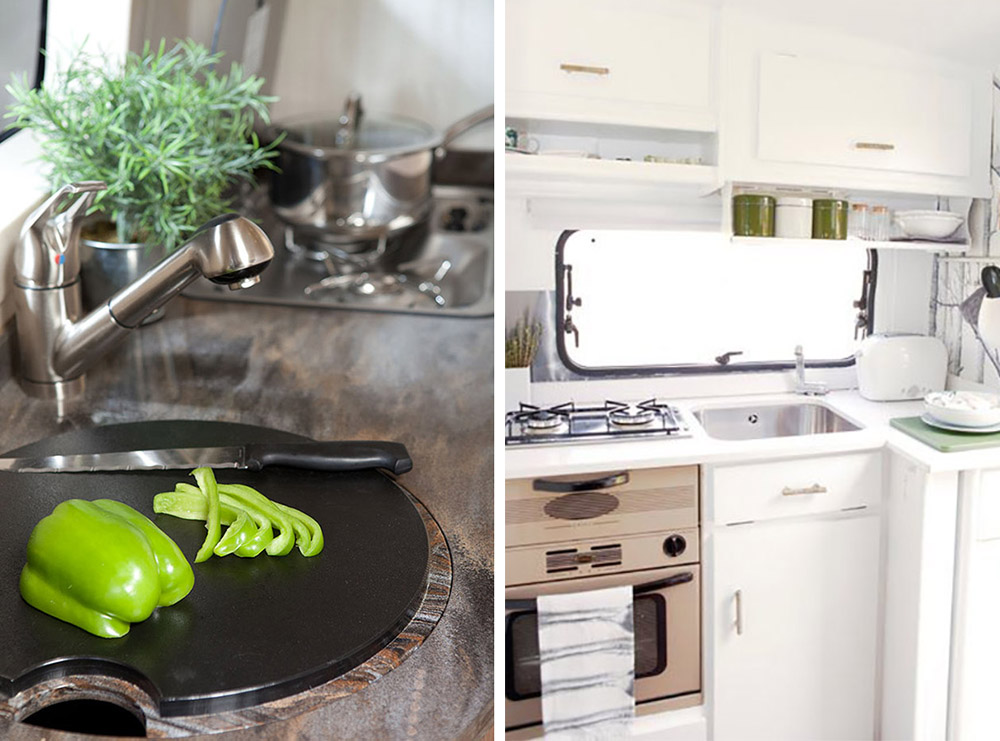 Finishing Touches
So I absolutley love subway tiles. I was so happy to find that you can get peel-and-stick subway tile! Obviously, we don't want the van to weigh too much so we're trying to keep everything as lightweight as possible, so peel and stick tiles will be perfect for around the kitchen sink. We're also deciding on whether to use a lightweight laminate floor or wood-effect linoleum flooring for the van. Any suggestions would be great!
Because the space is going to be pretty small, I love the idea of a sink that has a built in chopping board to save on space while using the kitchen, along with a fold down worktop to add a little extra space that can be tucked back up when it's not needed.
So what do you think? All photo sources are linked below!
Photos 1 & 2 / Photos 3 & 4 / Photos 5, 6 & 7 / Photo 8
Save
Save
Save