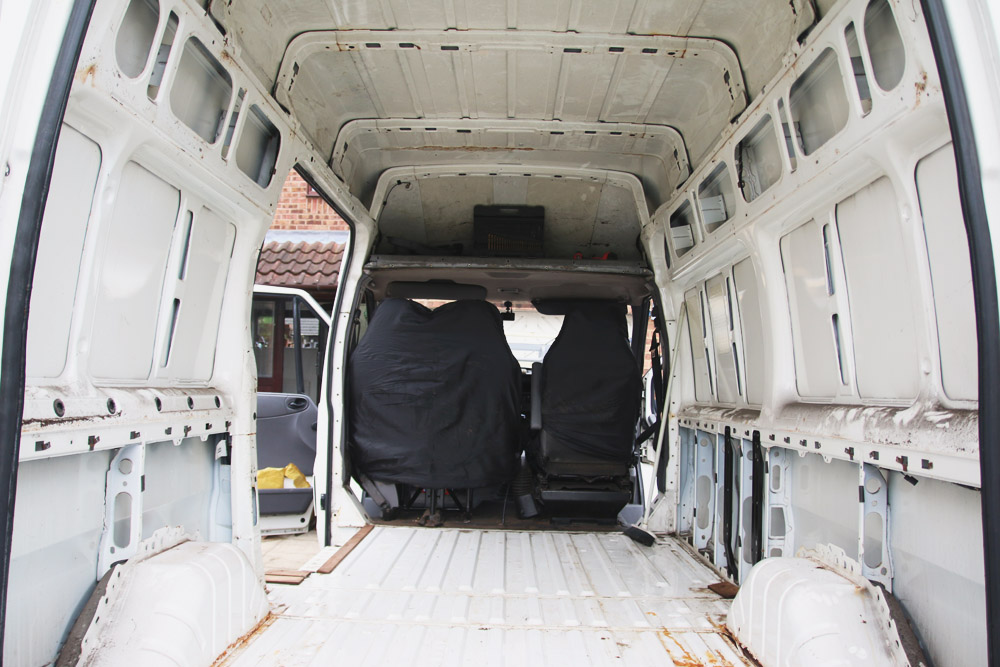 One of the first things that we did after getting the van home (other than take it to the garage to get checked over), was to remove the bulkhead and all of the ply. We're planning on having swivel chairs in the front, so obviously, the bulkhead needed to go!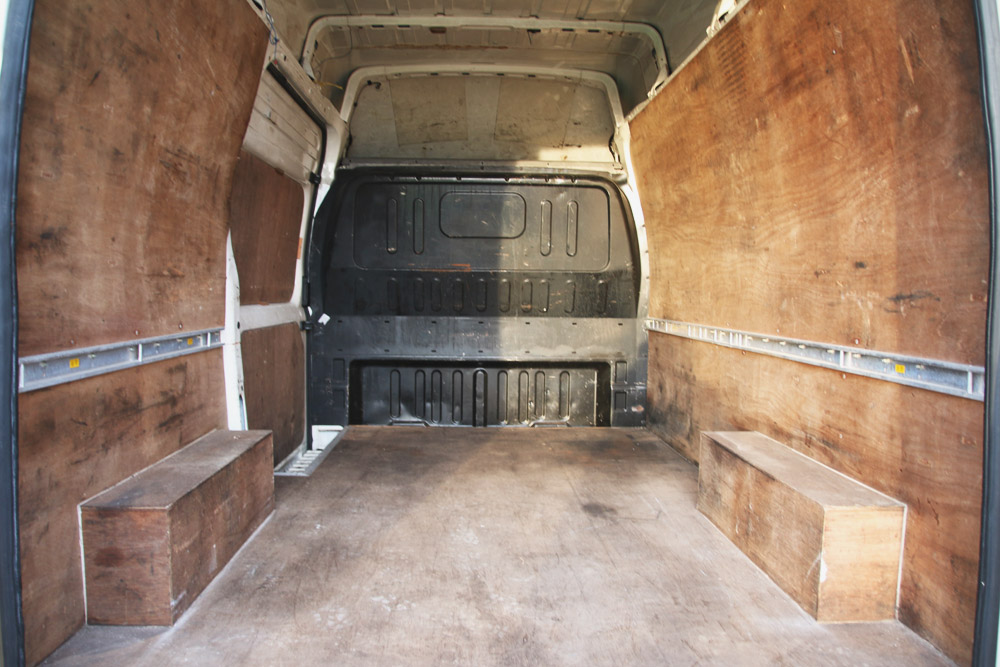 Here's a little reminder of what it looked like before. You can see more photos here.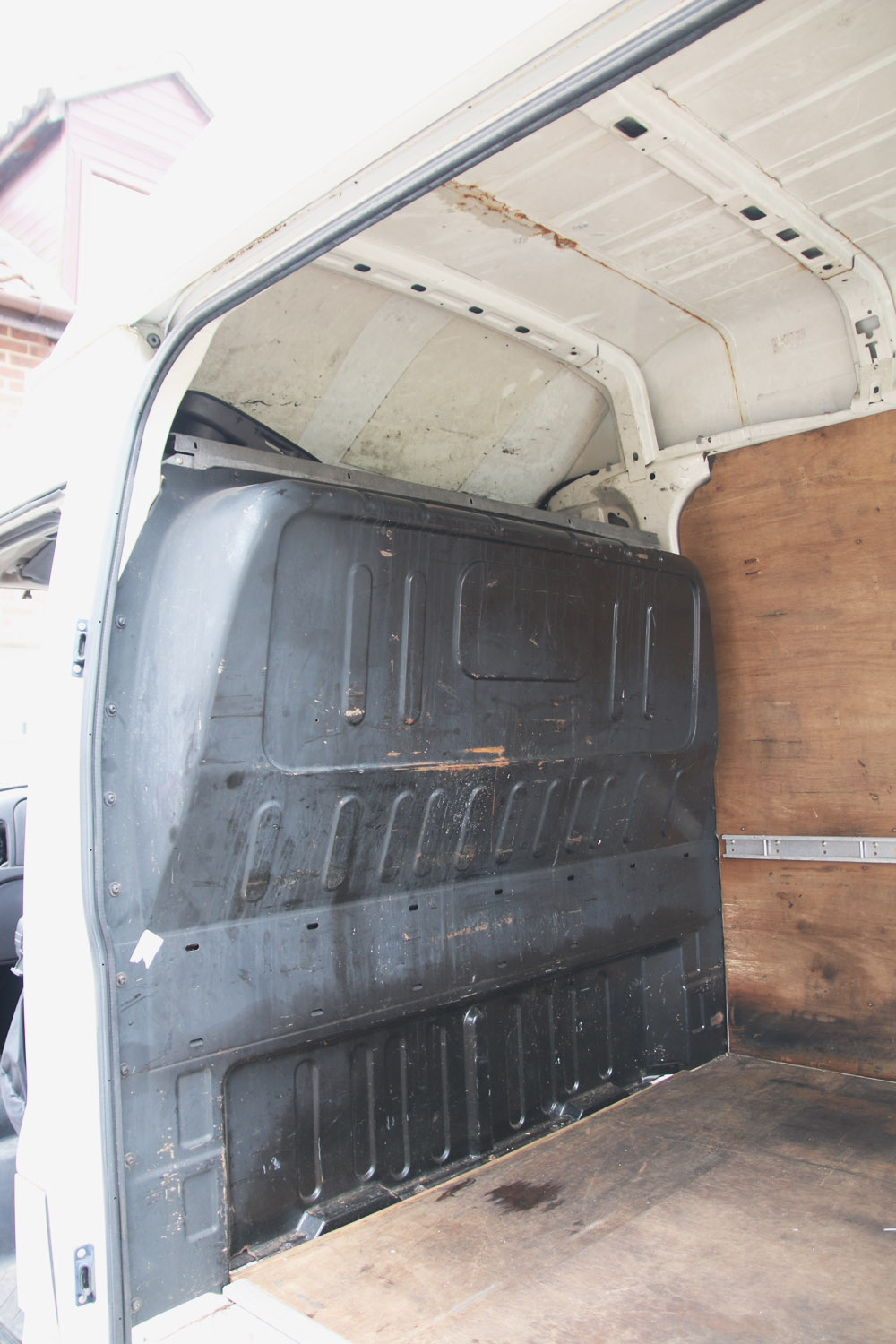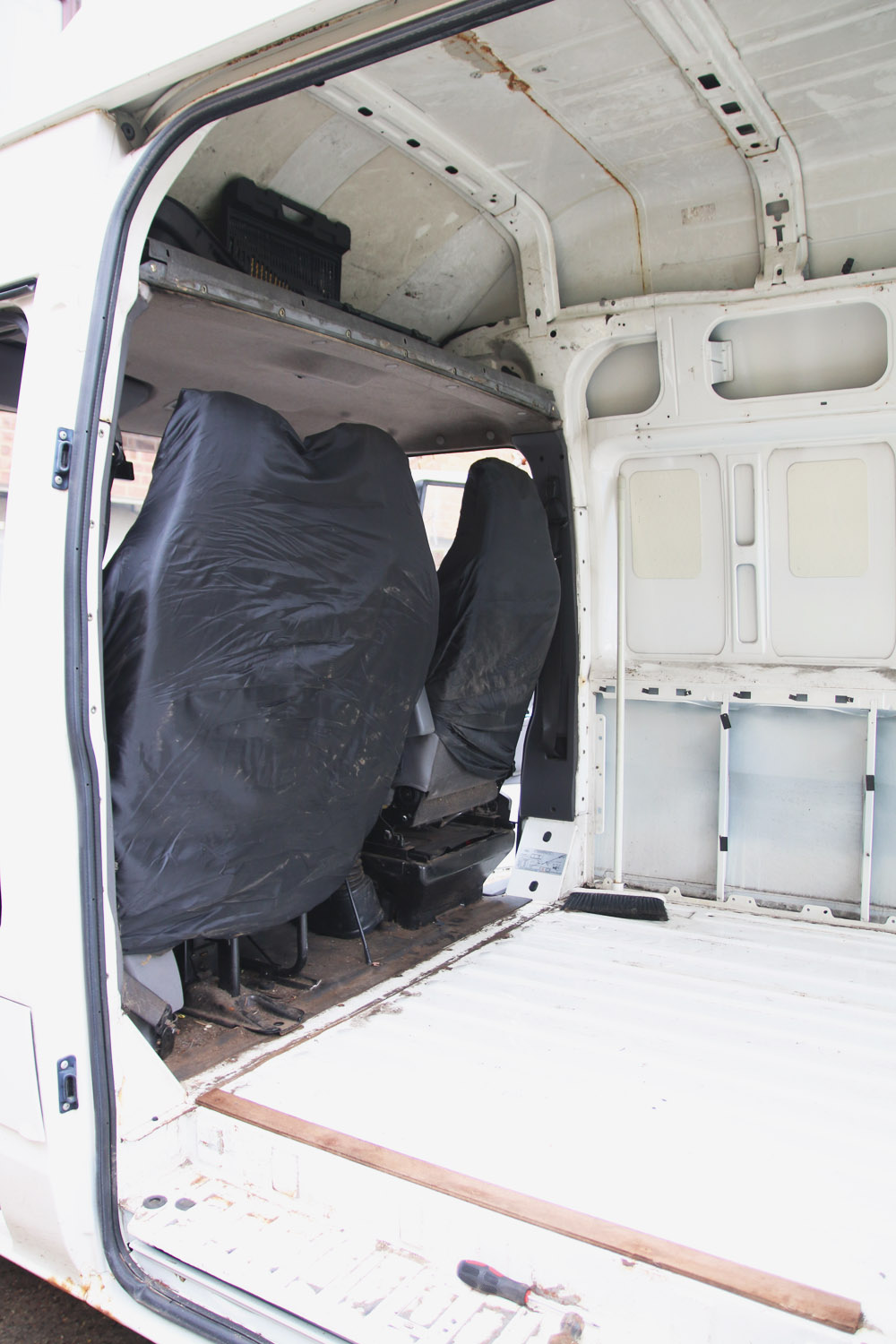 It was a bit of a task trying to get it out. The screws had been in so long that some of them had rusted in, but we finally managed to rip it out. After we got that out, we started on the plywood.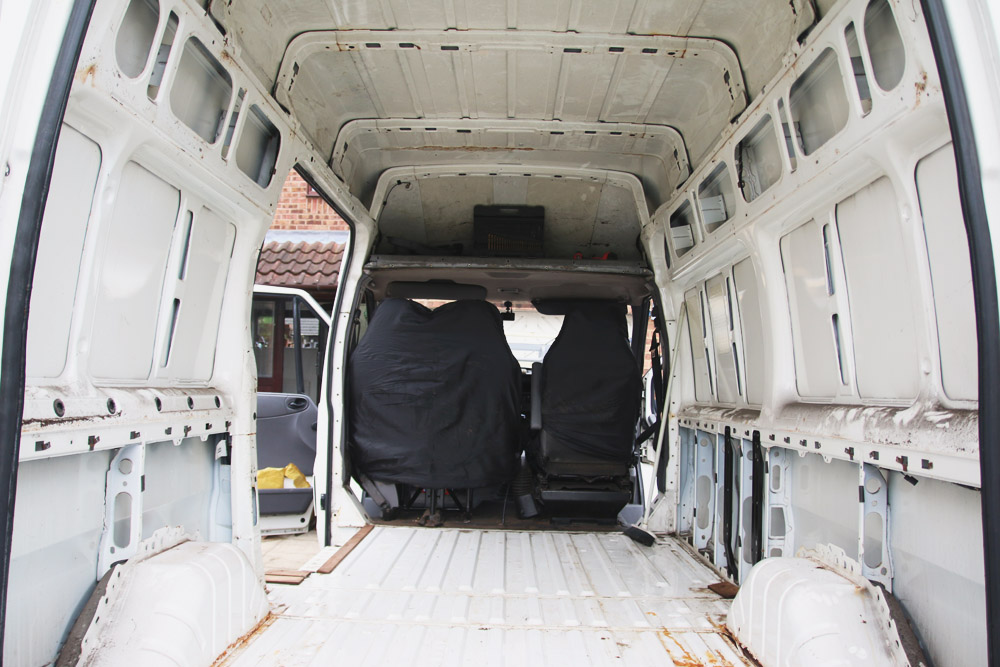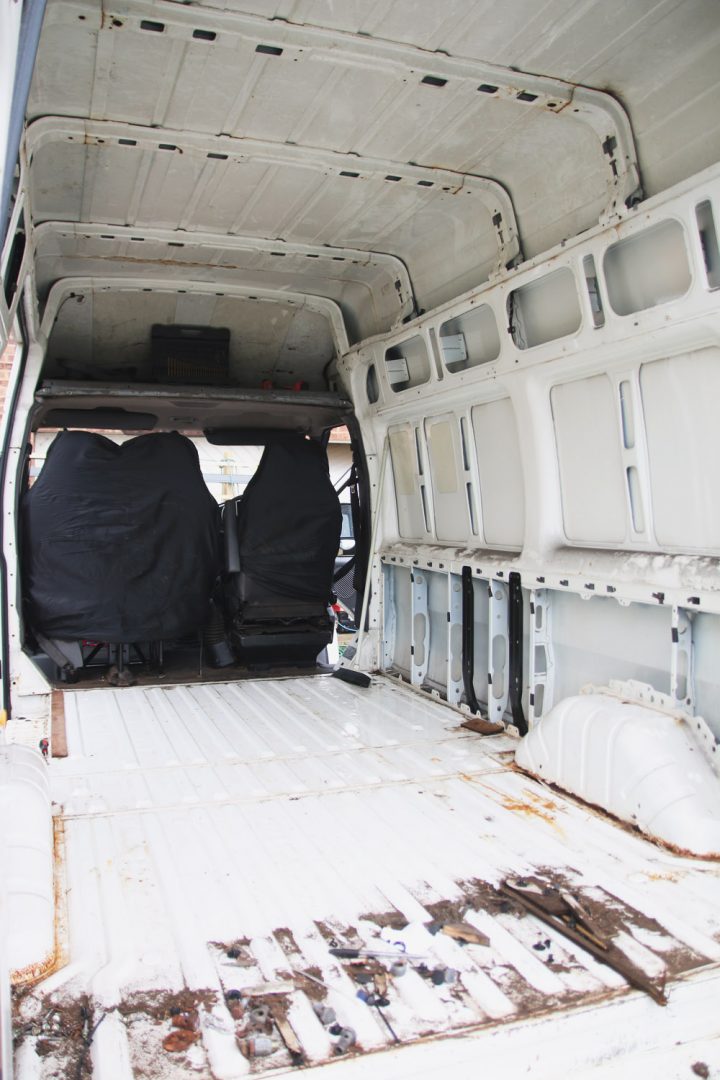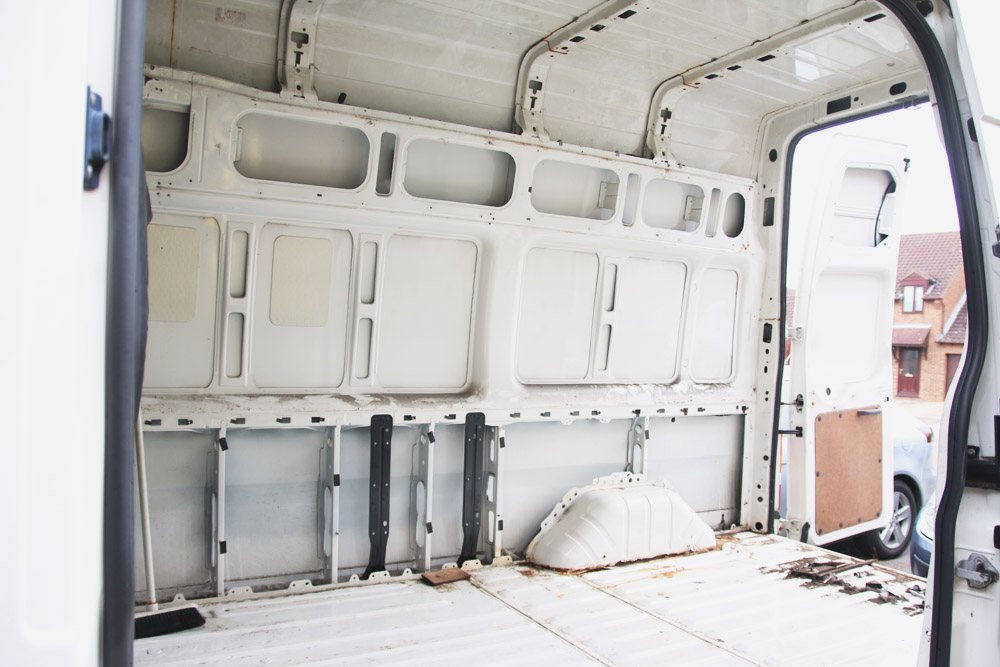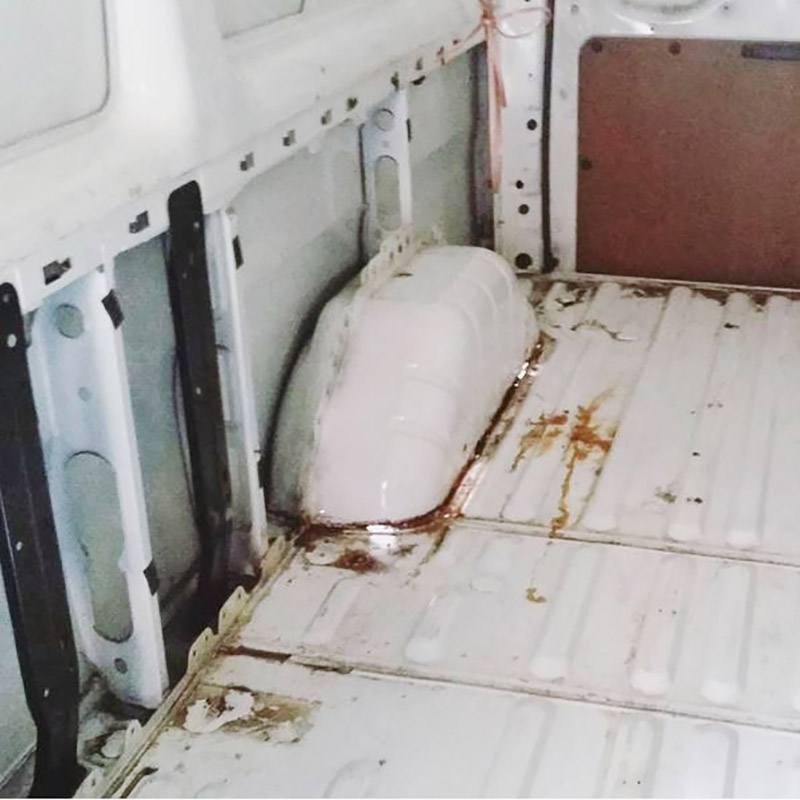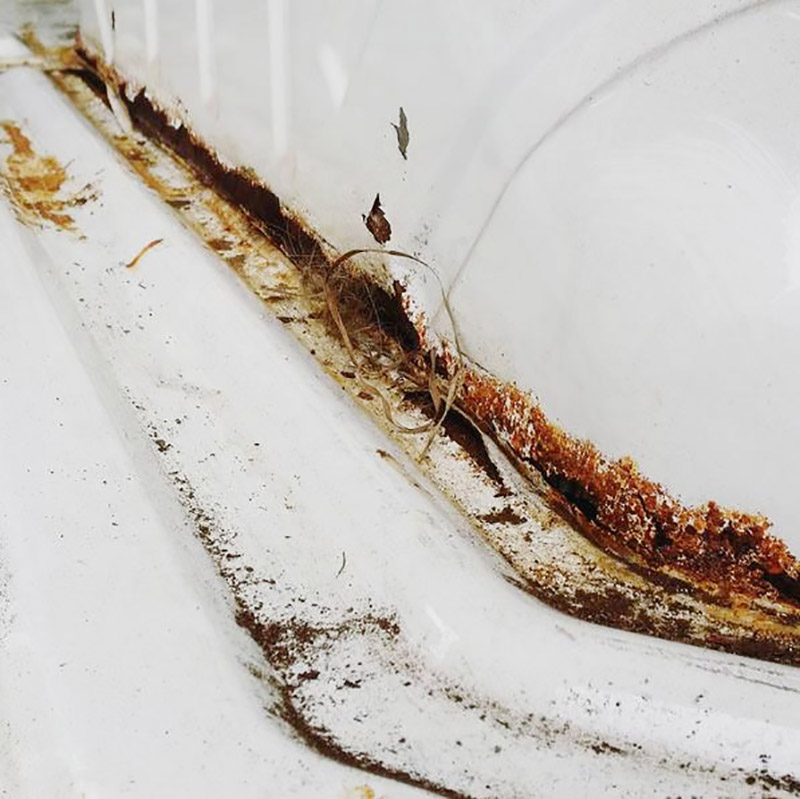 That was a little easier, but still, a lot of the nails/screws holding it in had rusted, so some of them had to be angle grinded out, drilled out and then eventually just ripped out. It was a task (and thanks to my dad and brother helping), we finally got all of the ply out and stripped the van back to a basic shell.
We noticed after the ply had been removed that the wheel arches had rusted quite a bit and there was actually daylight showing through. It wasn't until I walked over and stood next to it and my heel fell through the floor that we realised how bad it was! Shane got a few quotes and managed to get the wheel arches welded up and treated, so hopefully that won't be happening again!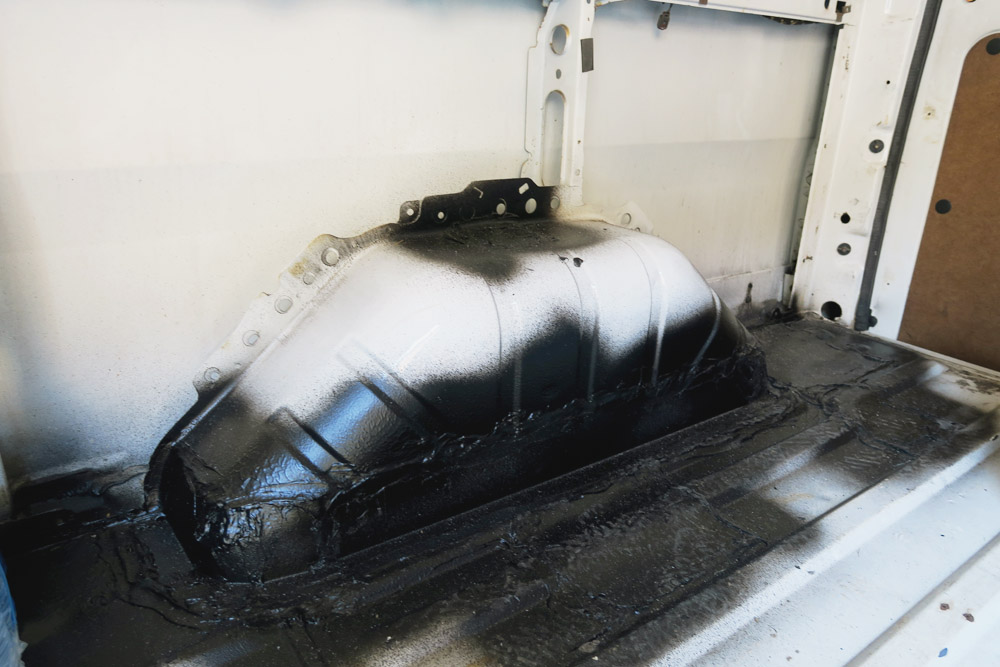 It's already looking a lot better in there! It's so much brighter without the bulkhead, and the oily smell has mostly gone. It's definitely starting to sink in how much work is still left to do!
Don't forget to follow us on instagram for daily updates –  you can find us at @adventuresinacamper
Save
Save