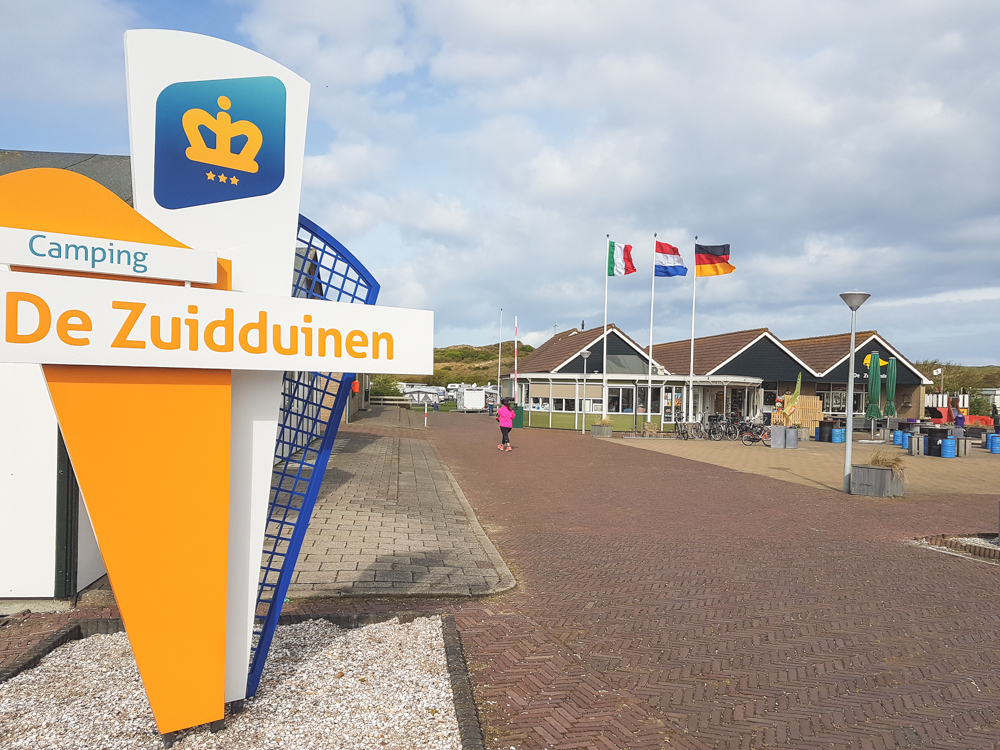 I thought it would be good to share a few campsite reviews here too, since most of the time when we travel we'll be staying at campsites. When it comes to picking campsites, I can't just go online and choose the first one I come across. I like to know everything about it, see pictures of everything, and read a million reviews before we can book it. Shane on the other hand couldn't care less. So I thought this might come in helpful for anyone like me who needs to know every little detail haha!
Campsite: Camping De Zuidduinen – Katwijk aan Zee, Netherlands
Dates: 13-15th April 2017 (2 nights)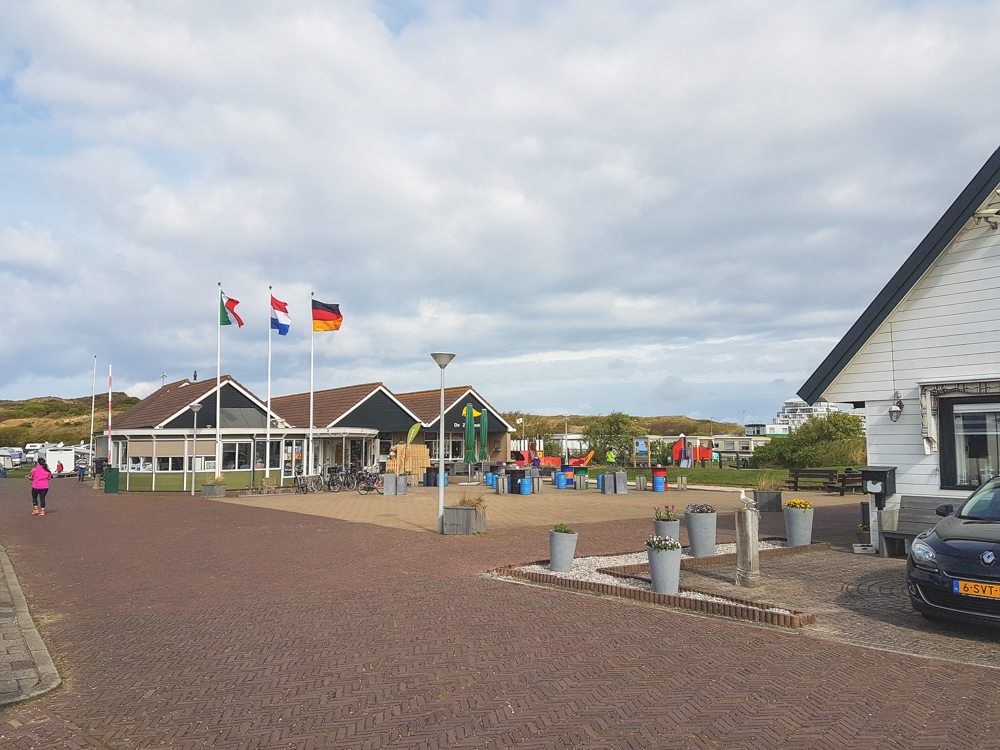 Location
Camping De Zuidduinen is located just on the outskirts of Katwijk aan Zee in South Holland. It's located on the coast of the North Sea, separated by huge sand dunes. It's really easy to get to with main roads leading up to the site and barrier access. On check-in you're given a card that allows you entry and exit through the barrier which is valid for your stay.
There's plenty of facilities on site, but there's some supermarkets and shops/restaurants in the town too, which is only a few minutes drive away. It's almost half-way between Rotterdam and Amsterdam with plenty of highways in the area.
Facilities & Amenities
The campsite has a small shop and restaurant for if you don't quite fancy cooking. There's also a playground, laundrette, free wifi and bike rental on site along with toilets and free showers.
The only thing that we used while we were there was the free wifi, and toilets/showers. The wifi was a little slow, especially at busy times but that's expected.
The toilets and shower blocks were always clean and warm. The only thing that could have been improved was the number of showers. Considering how large the campsite was, there was always a small queue for the showers each morning (no more than 5-10 minutes), but there were definitely a lot of toilets. There were plenty of mirrors and sinks too for doing hair and makeup and, being Europe, there were plenty of plugsockets around the sink too for things like hairdyers and straighteners.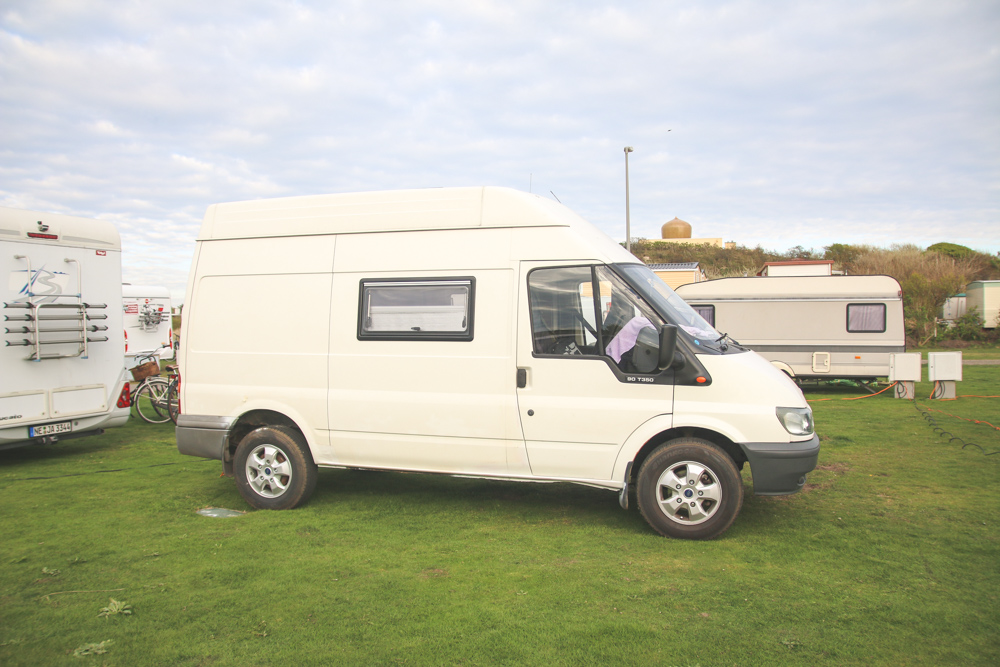 Pitches
The pitches are huge (approx 70²m)! But, they are very close together. We were used to the campsites in the UK where legally there has to be so much distance between tents/caravans for fire regulation, but there is none of that here. Our neighbours were probably 2ft away from us, but that was spacious compared to some pitches where they had large caravans where they were almost touching each other.
There's no specific pitches for caravans or tents or motorhomes, so they're all just used for everything. They're also all grass, which I actually prefer and all have access to Cable TV hookup, 4amp/230v electric hookup (extra cost) and free wifi. Water is on every 'street' and no more than a minute walk away.
We had one issue with the electric hook-up and that was that they actually lock the unit up, so if you pay for electric, they will come round to your pitch after arrival, unlock the box, hook you up and lock it back up again until departure which was a little annoying. Because we hadn't fully finished our conversion yet, we had a plug socket connection on the end of our electric cable (instead of plugging it into our van), which obviously wasn't waterproof to unplug it in the morning and just leave it sitting outside in the rain still connected to the mains. So we had to bag it up a few times and hope for the best. I guess, the only way for them to be able to put anyone anywhere is to lock the electric up for people that don't pay for it (or they could just offer electric included for everyone – which would be the easier option).
Because the pitches are so close together, if you have a tent/caravan, you have to park your car up in the car park each day and walk back to your pitch if you leave the site. Motorhomes and campers are fine to drive through though on exit and return each day though.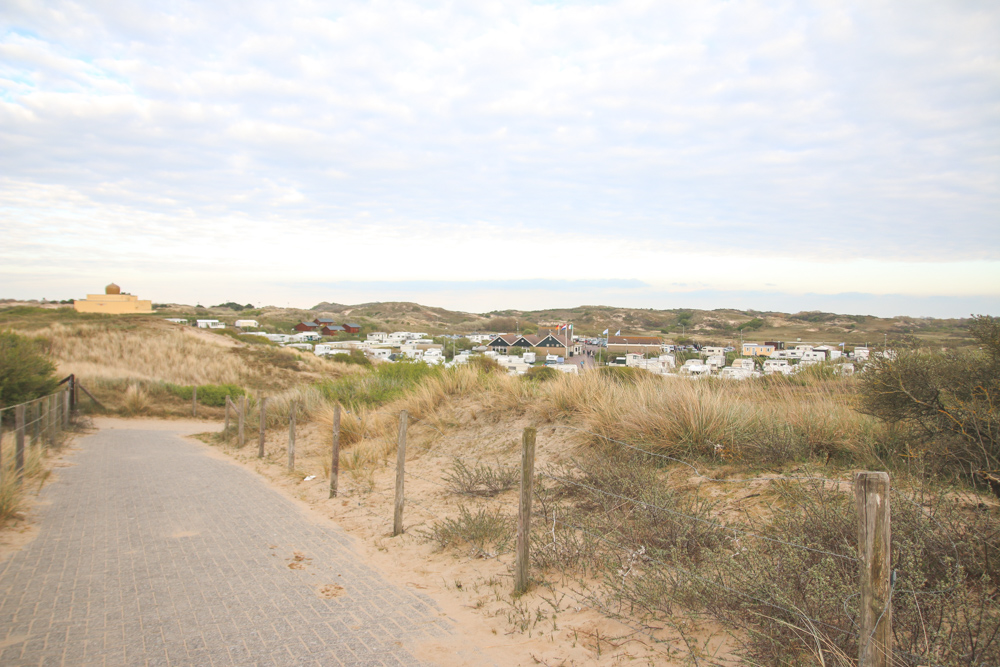 Local Attractions
The campsite is in the perfect location to explore South Holland. It's halfway between Rotterdam and Amsterdam so both cities are easily accessible and around a 40 minute drive away.
There's also the local beach just over the dunes, and being The Netherlands, plenty of cycle paths around to explore the countryside. Keukenhof gardens are only a 20 minute drive away too, which is well worth stopping by during the spring.
Price
Prices start at €26.50 per night including 4 people, a motorhome, caravan or tent and 1 parking space in the carpark. High season starts at €36 per night. Electricity is an extra fee at €3.50 per night.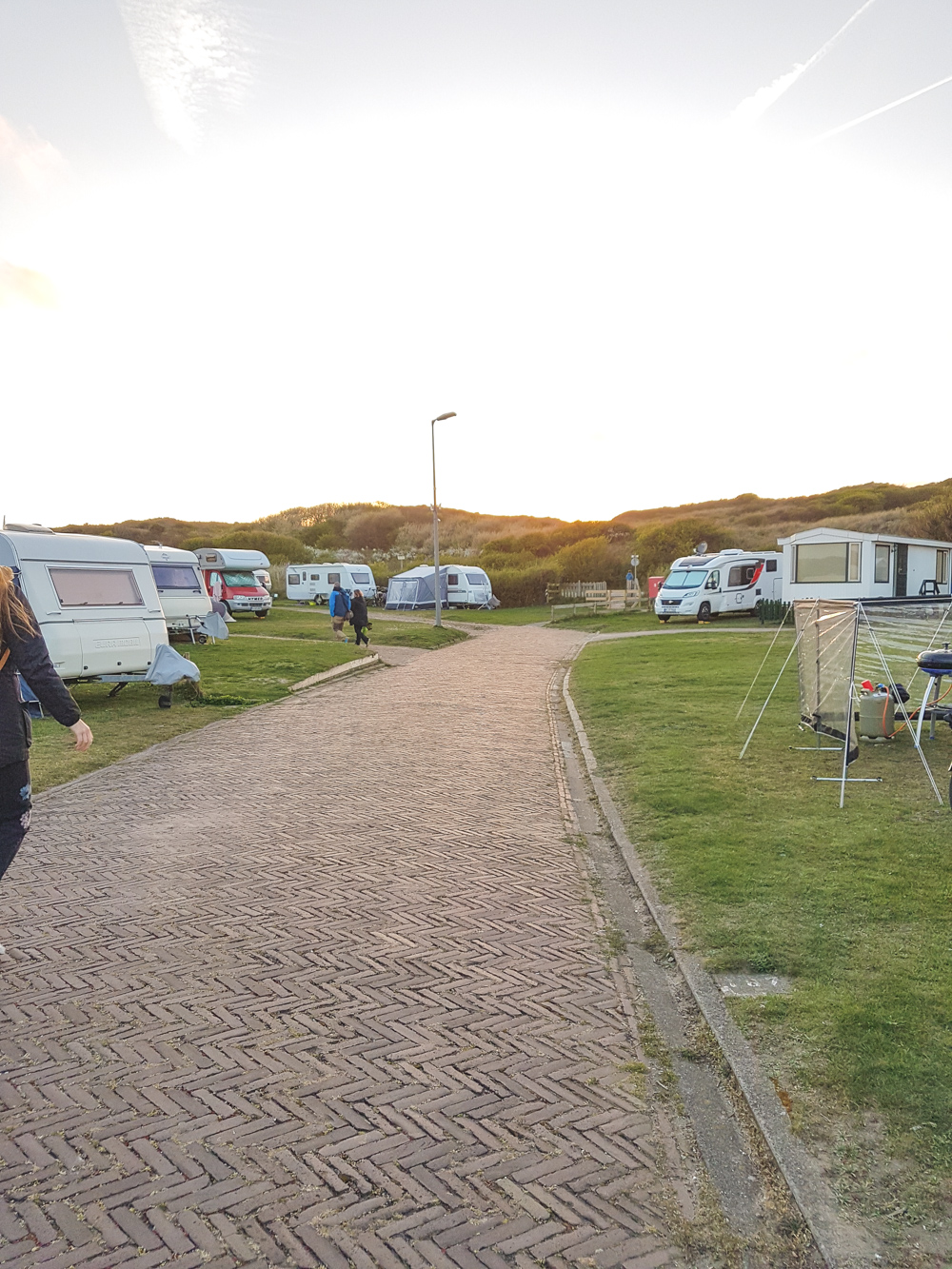 Other Notes
No pets are allowed on the campsite and only gas BBQ's are to be used. The staff were very friendly, even when we arrived late (though if you're going to be arriving past 7.30pm they ask that you call to let them know, otherwise there will be no-one there).
It is a very large campsite, and the pitches although they're large, are very close together so it can seem very busy at times.
Overall Score
Shanes Rating: ★★★☆☆
Pros: Clean, Friendly, Good Location, Easy Access to Beach,
Cons: Electric Locked Up, Pitches Not Clearly Marked
Aprils Rating: ★★★☆☆
Pros: Clean Shower/Toilet Block, Good Location, By the Beach, Nice Views
Cons: Electric Locked Up, Queue for Showers, Pitches Very Close, Very Busy
Map
Save
Save
Save
Save
Save