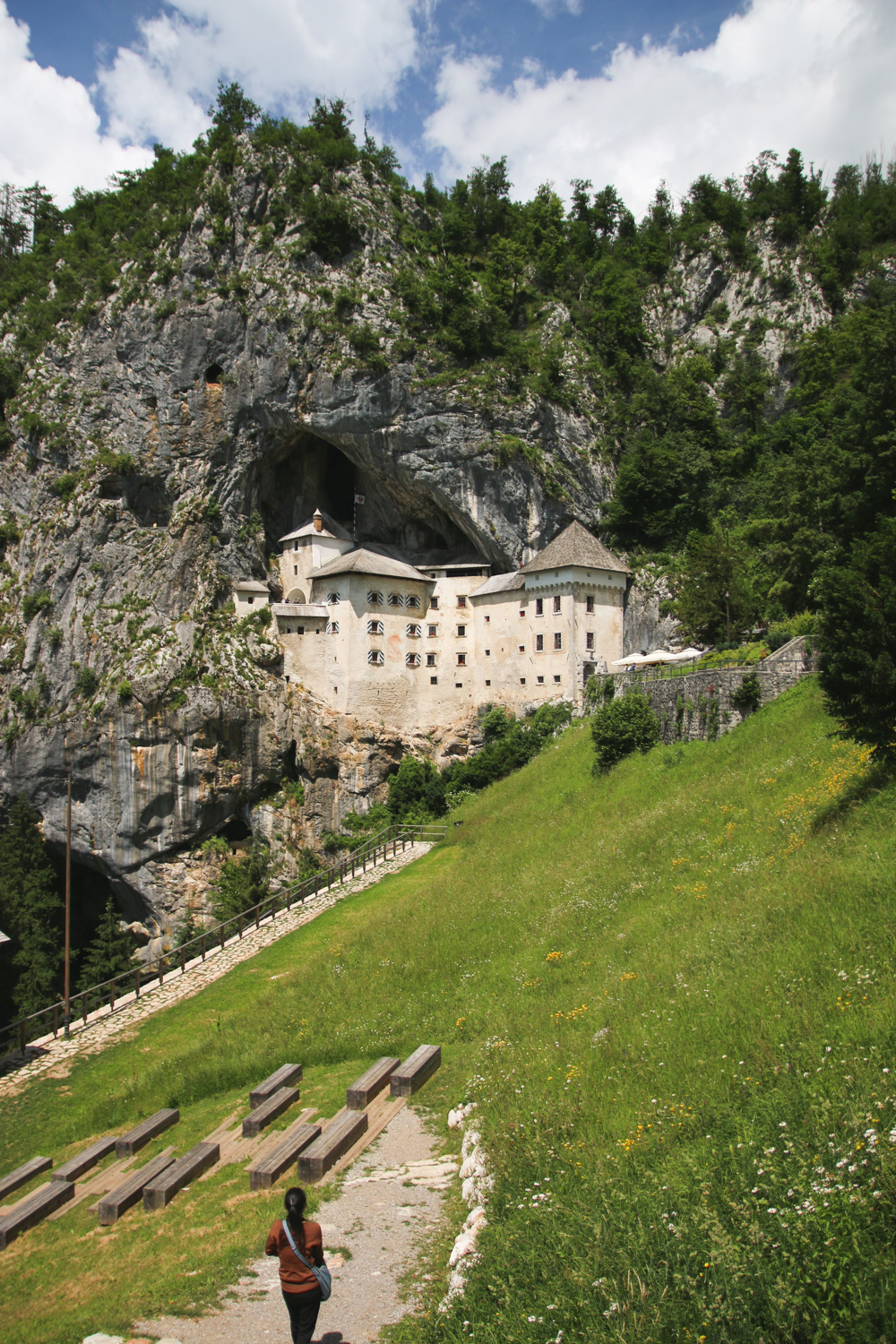 Predjama Castle
We were so happy to get away from Slovenia's super busy coastline (it was a Saturday night we stayed there after all), and head further inland. I couldn't get over how stunning Slovenia's countryside is. It's went from lovely rolling hills filled with wildflowers that reminded me a little of being back in the UK (in comparison to the rest of the countries we'd visited so far), but with huge mountains towering over everything far in the distance. It was so stunning.
The drive to Predjama from Portoroz was only an hour, which was one of the shorter journey's that we'd done on the trip so far. I really wanted to see the famous Predjama Castle (or as Shane thought I said, pajama castle), as it's not like any other castle I've ever seen. It's literally built into the face of a cliff, with so many tunnels behind and underneath it.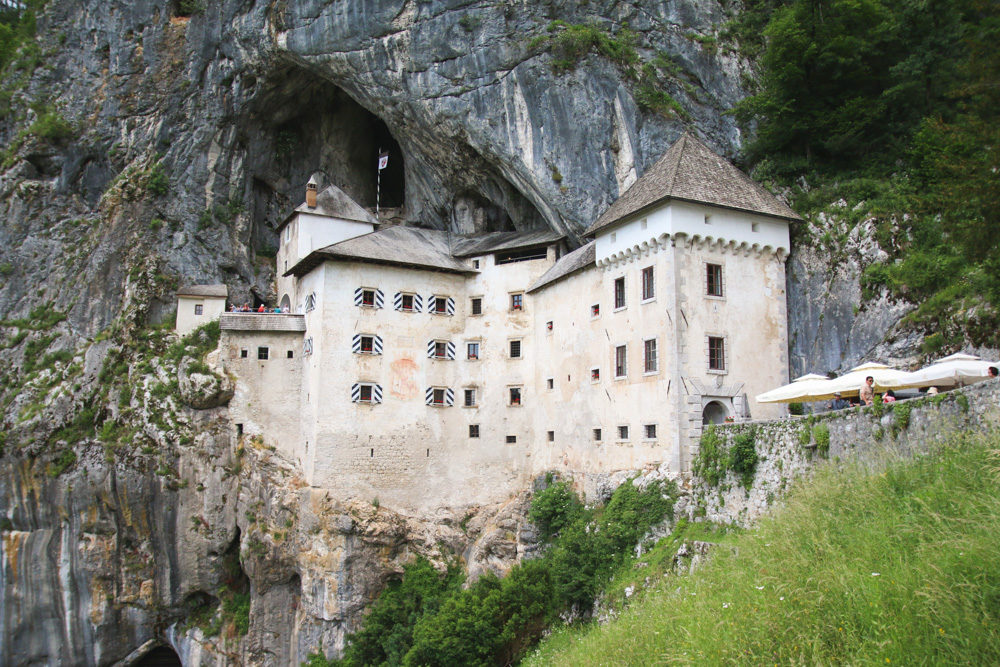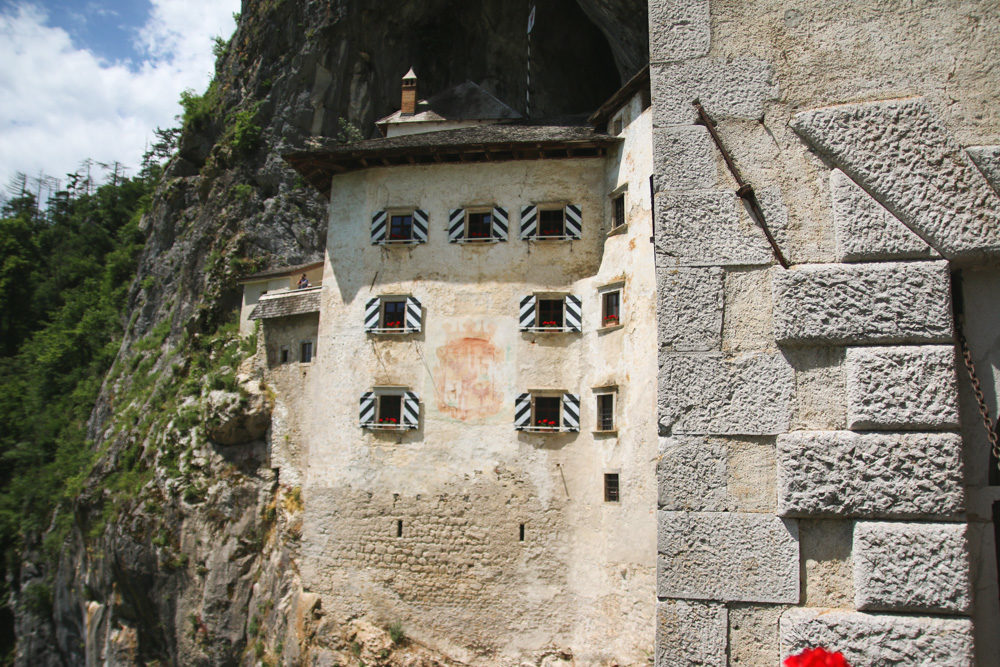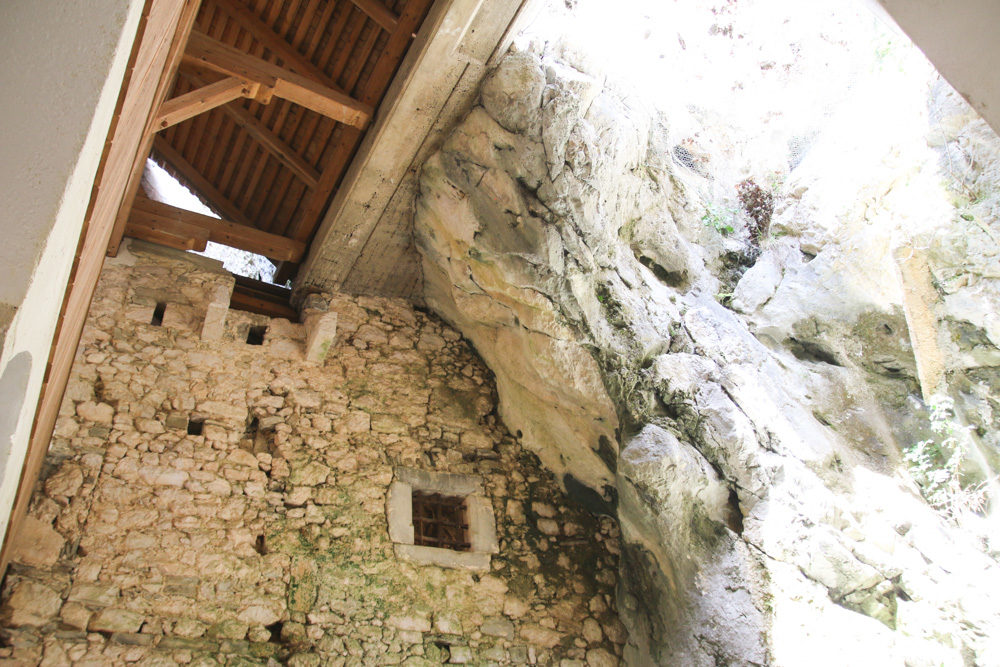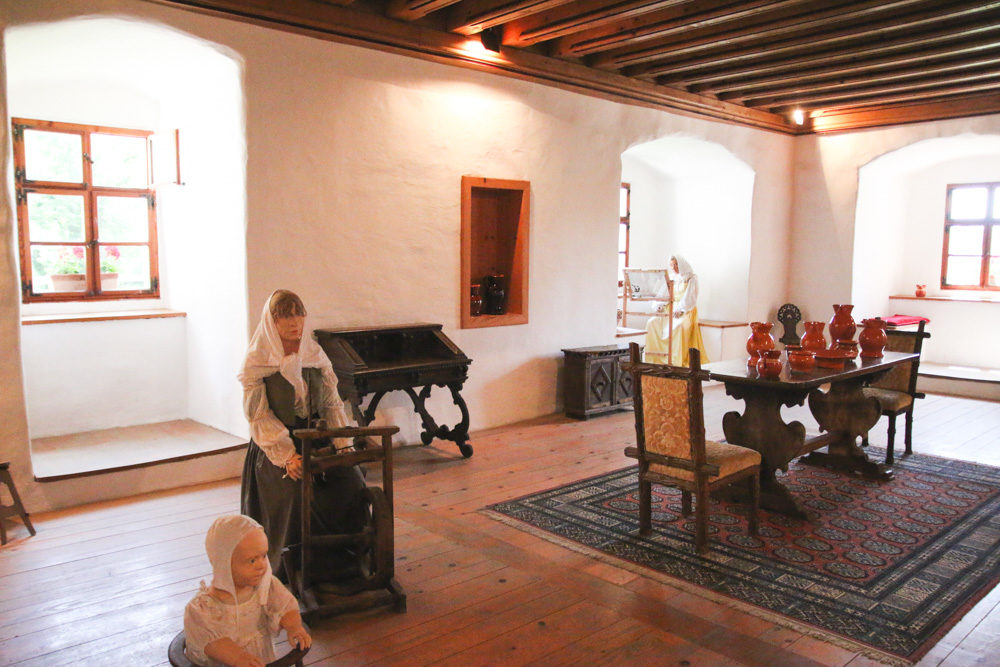 It's built halfway up a 127m cliff, and it's thought that the castle was built orignially around the 12th Century, though some elements date it further back in history. It was extended in 1583 to give it it's current appearence. As nice as it might look from the outside, it wasn't actually a very nice place to live at all.
Being built literally into a cave, meant that it suffered from barely any natural light, cold and draughts from the caves, and damp because of this. But, it was a safe place to live from enemy's approaching, as from the top of the cliff, you couldn't see it!
You can also buy tickets to explore the caves that sit underneath it, but they were quite expensive to add on to the cost of the castle ticket. There's also the famous Postoja Caves a 15 minute drive down the road, which as far as I can remember, eventually connect up to the caves at Predjama Castle.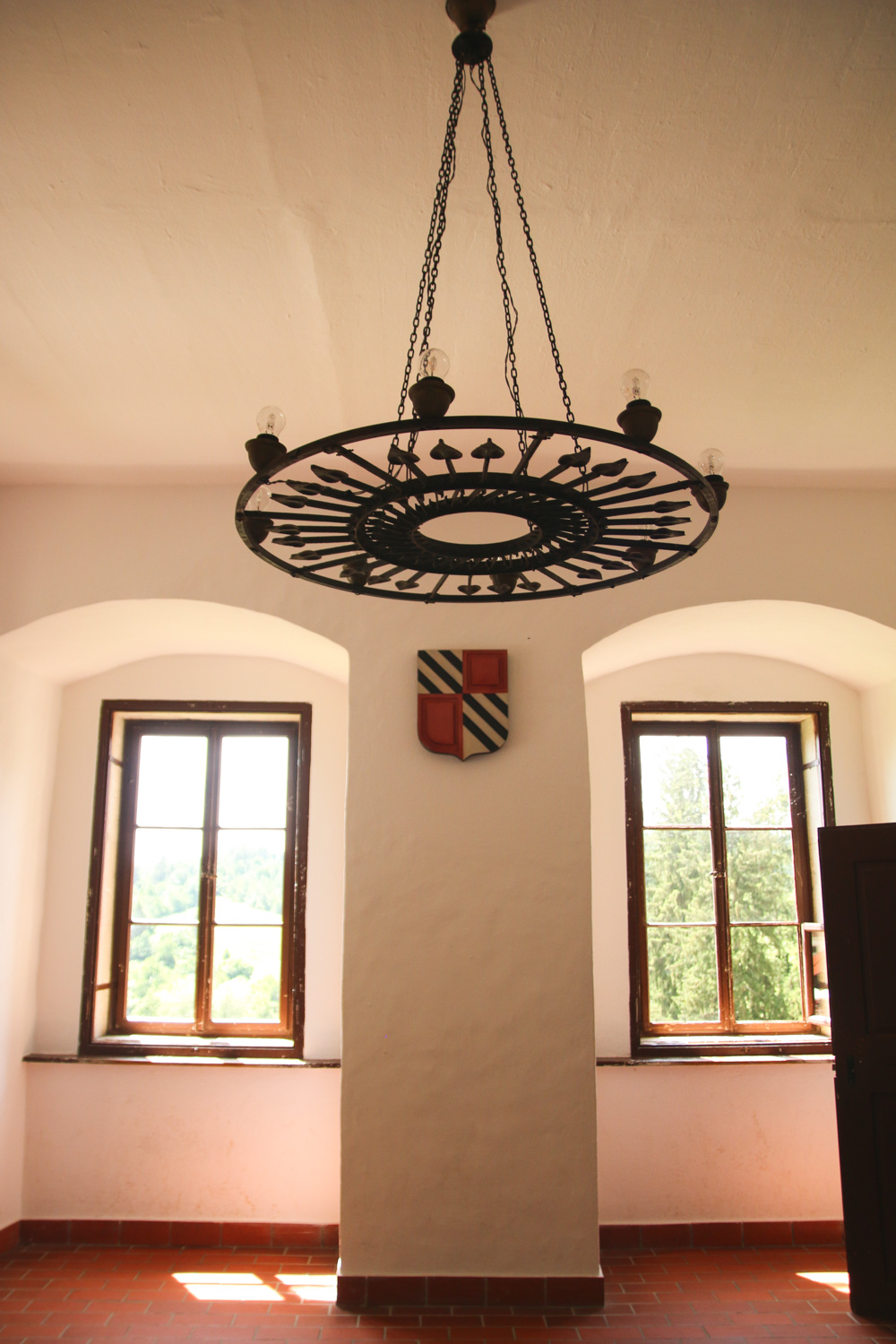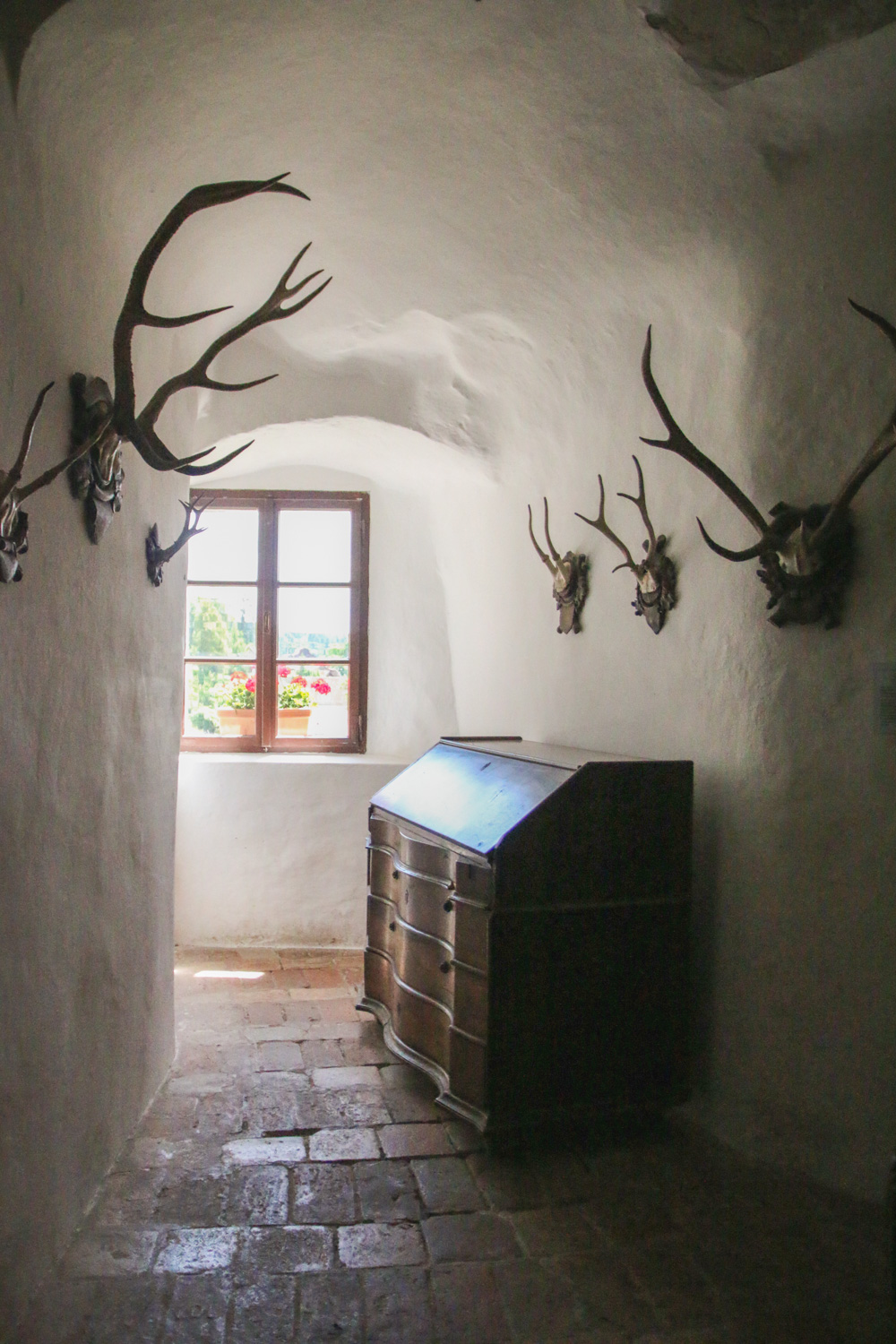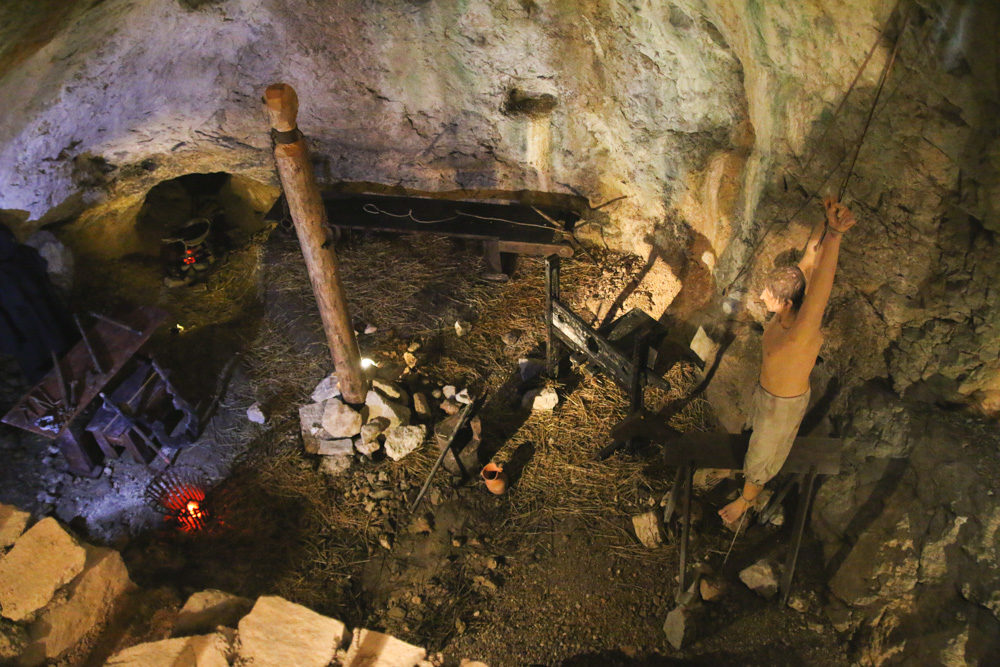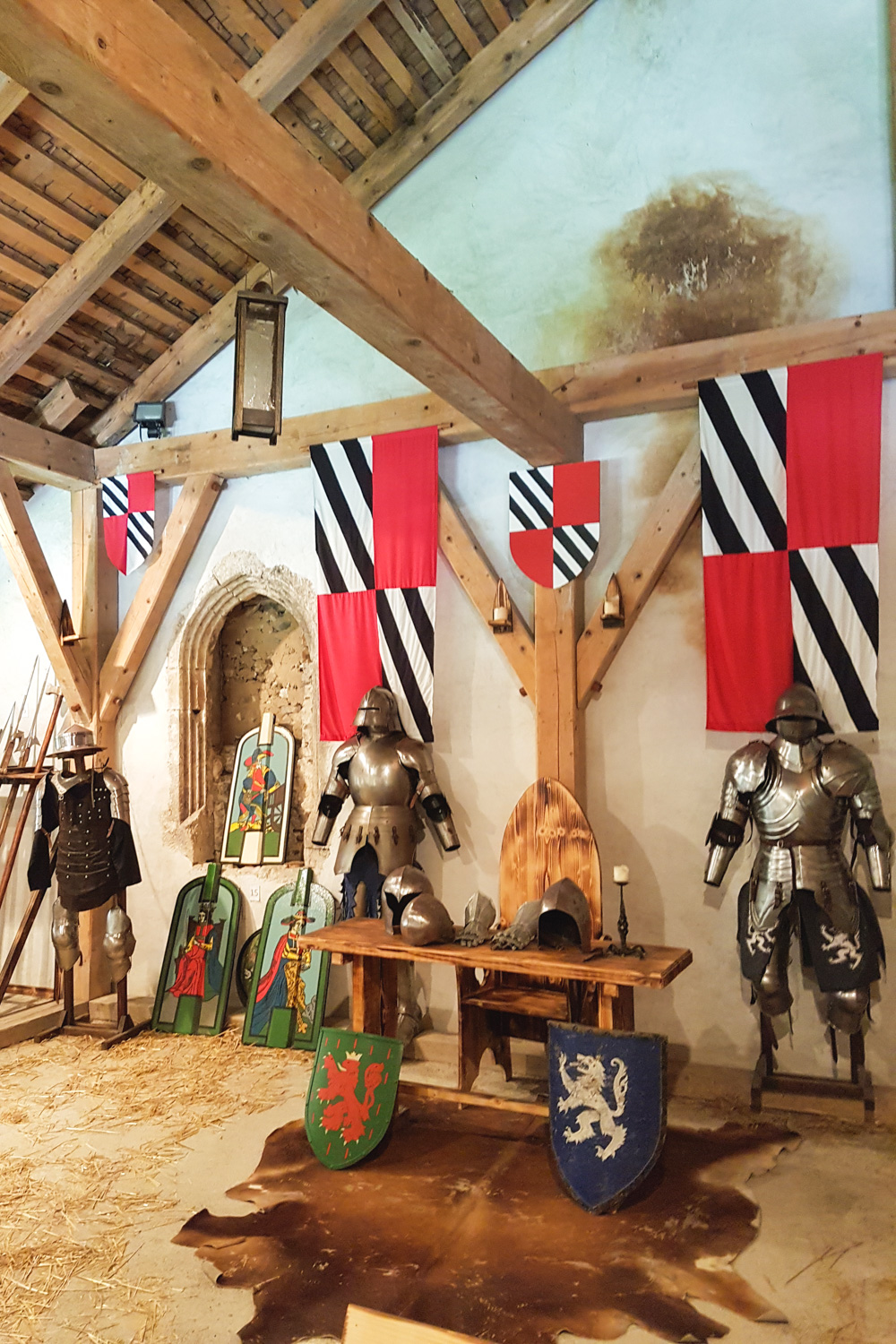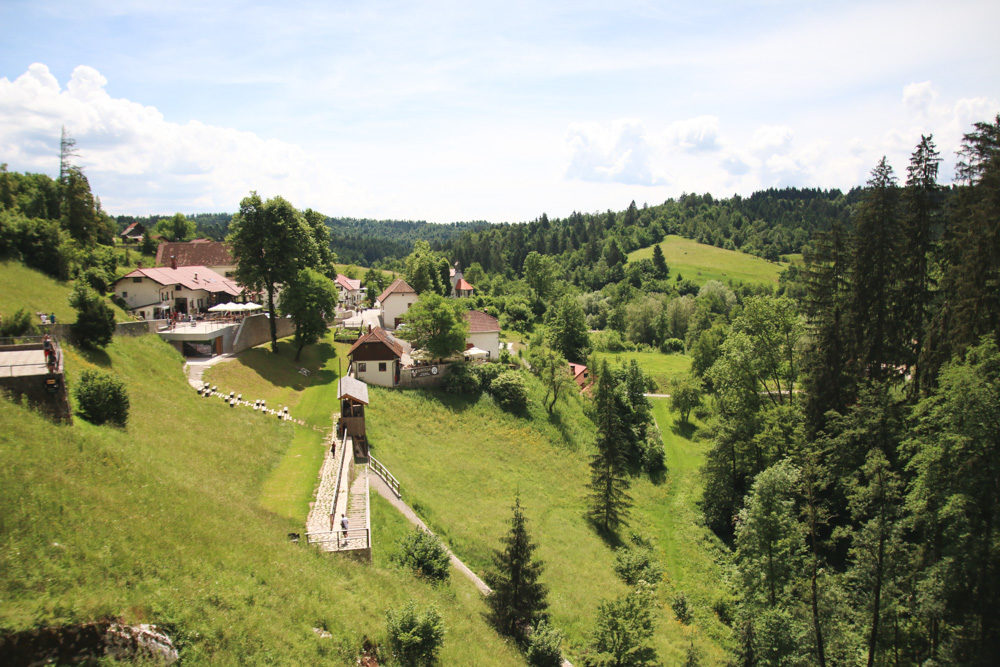 I'd read reviews online before we arrived and a lot of them stated that there isn't much to see, and it's nicer to just look at from the outside. Which is what we planned to do, before heading off to the Soca Valley. But then we got there and tickets were only €14pp and it was hot and humid, but nice and cold in the castle, so we decided to go in.
I definitely recommend getting the audioguide, because like people said, there isn't really much to see inside – it's mostly empty rooms. But the guide told you about secret passageways and defense places and gave you so much info on the castle, that by the end of it, we were amazed by it and actually really enjoyed the trip there and were glad that we decided to buy the tickets to go inside the castle. We stayed a good hour or two wandering through the castle.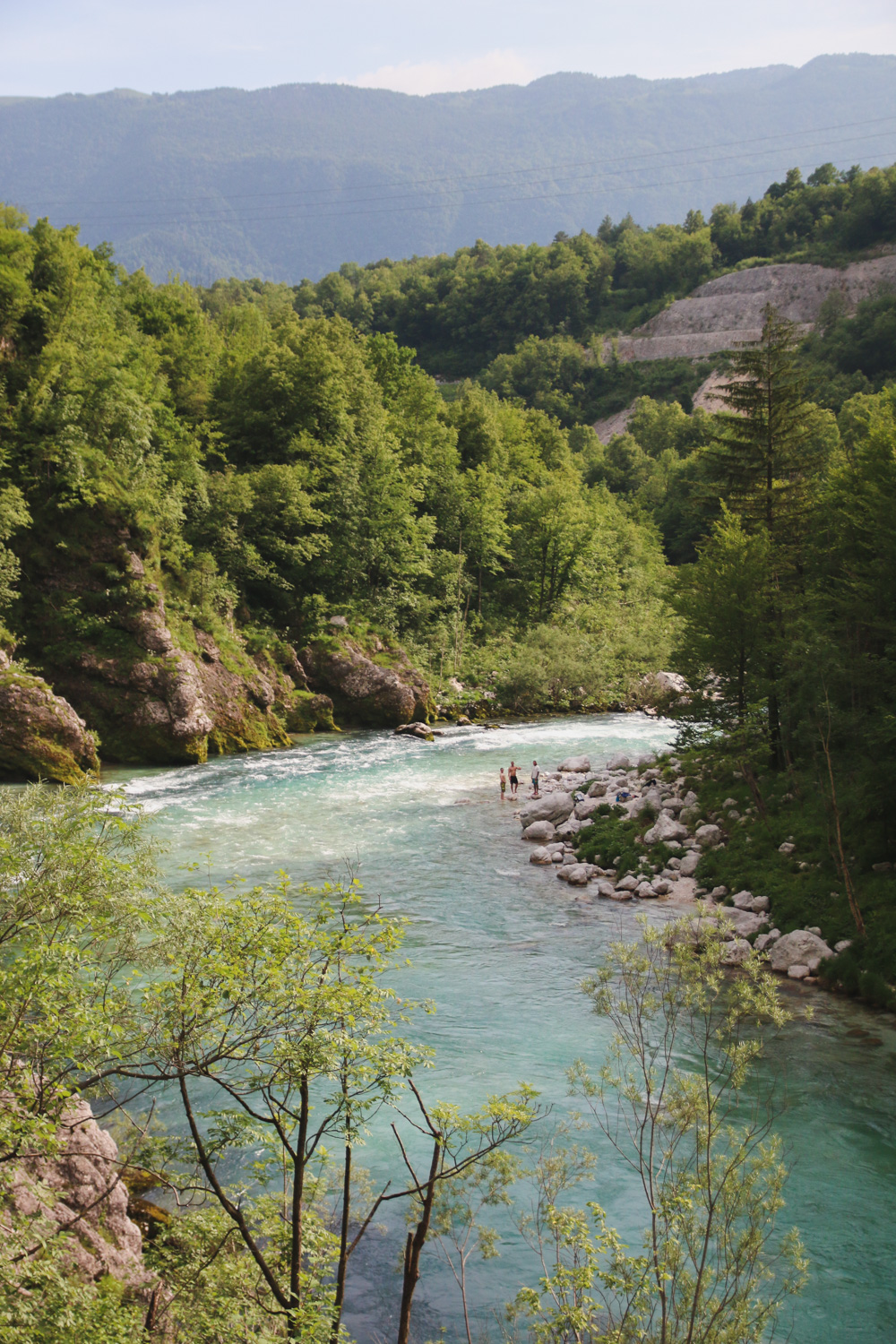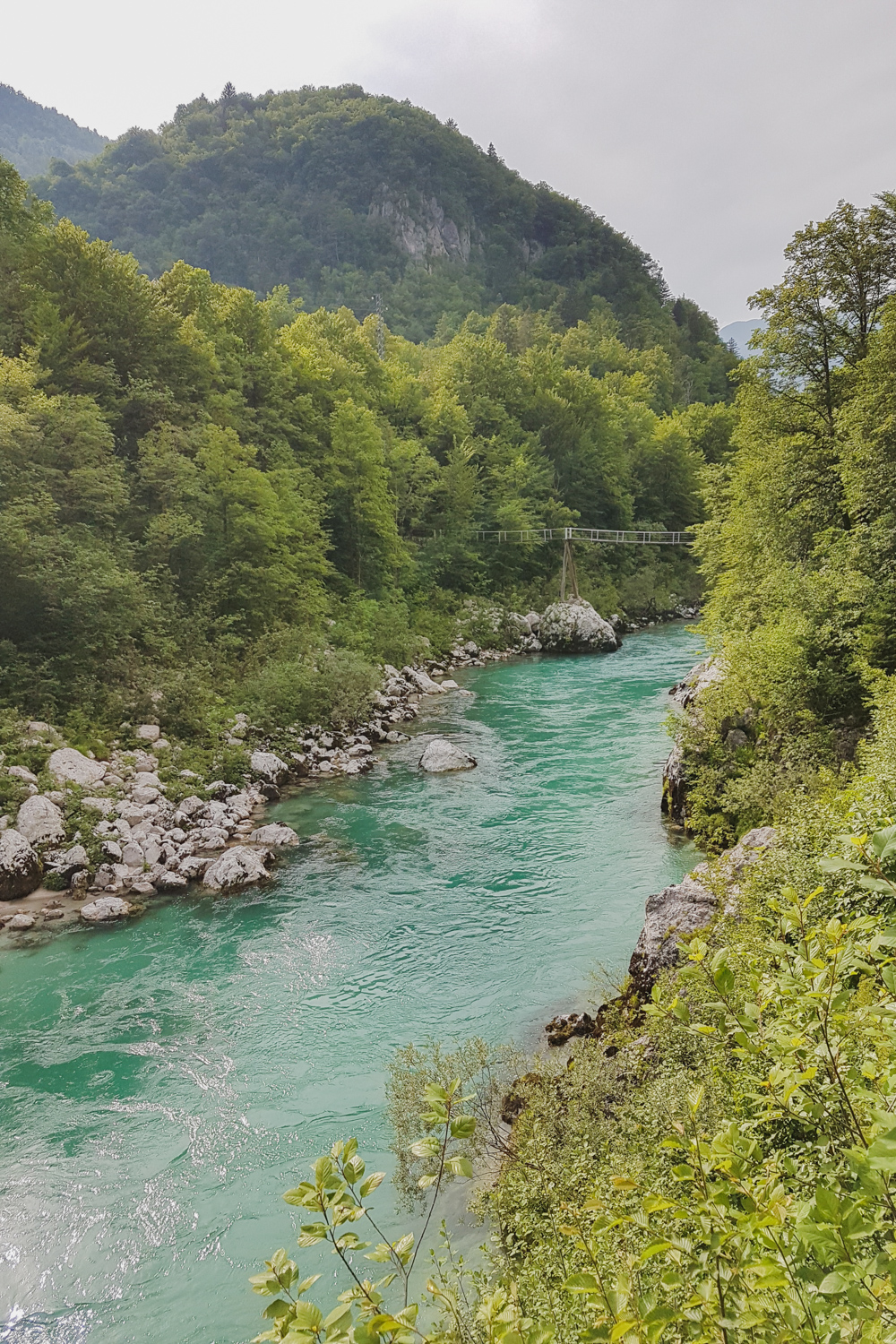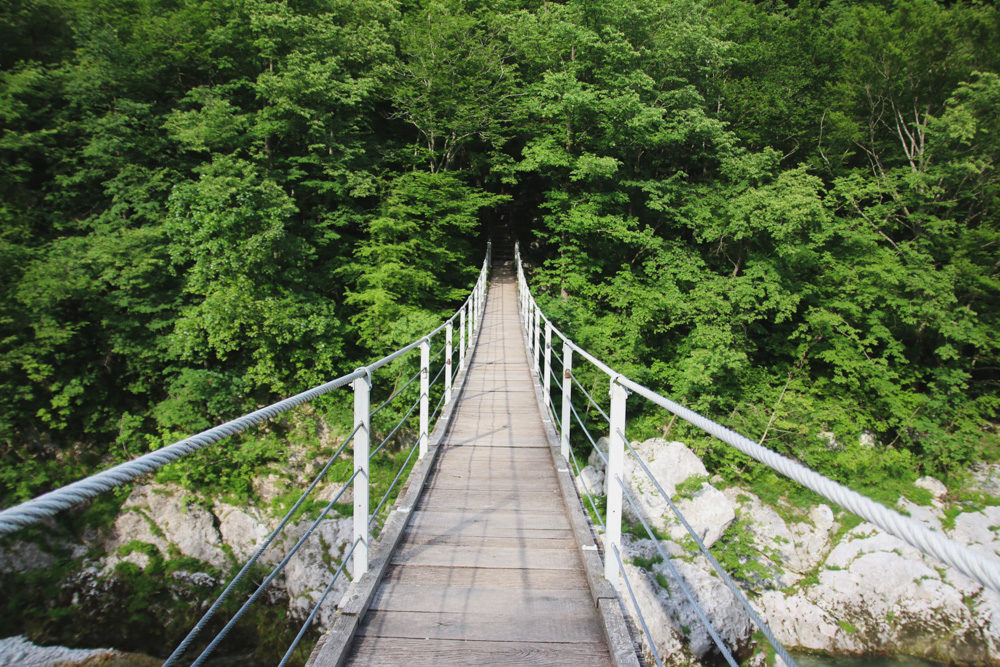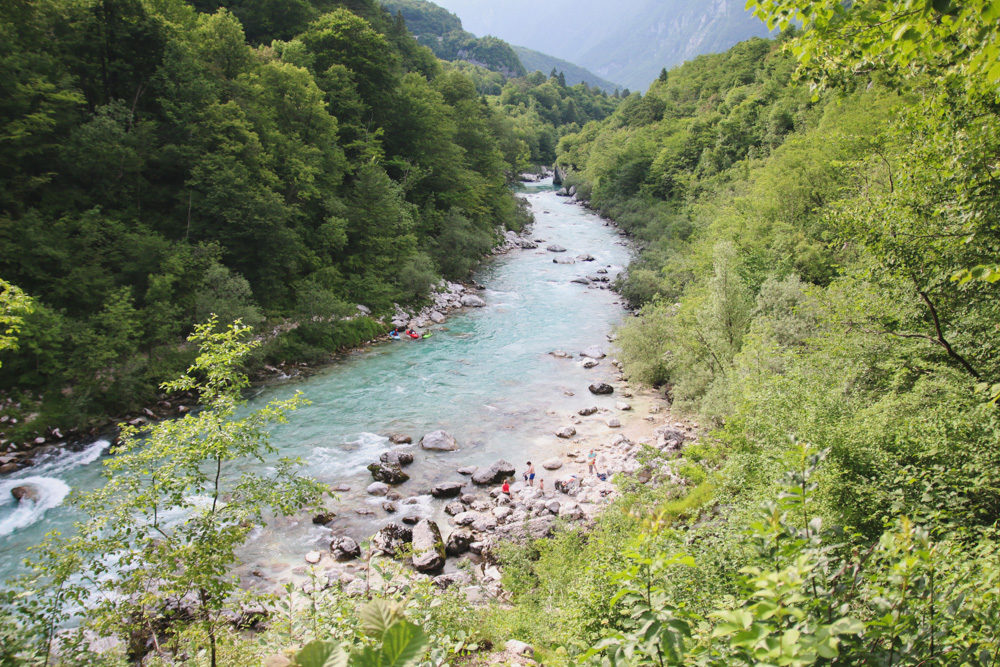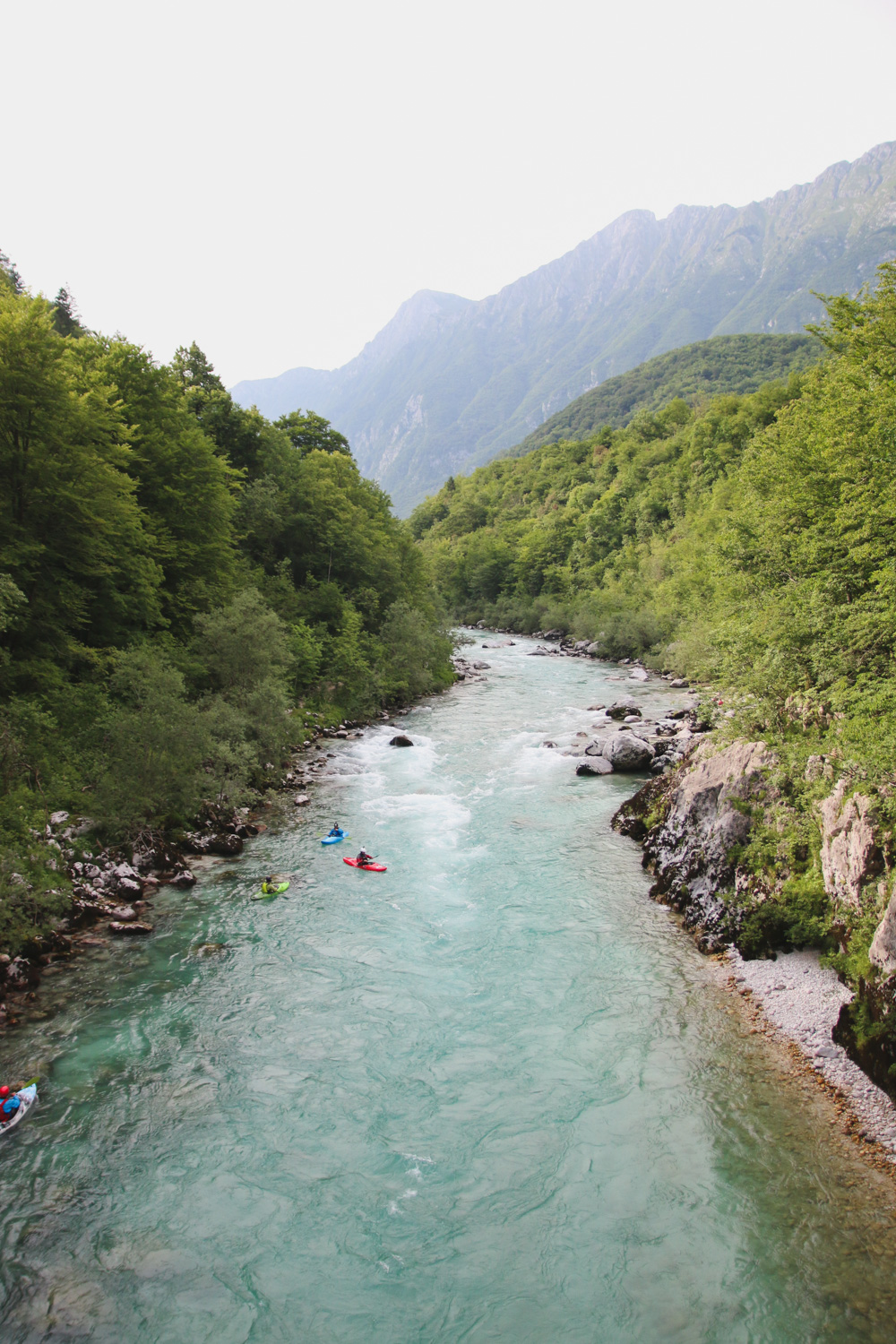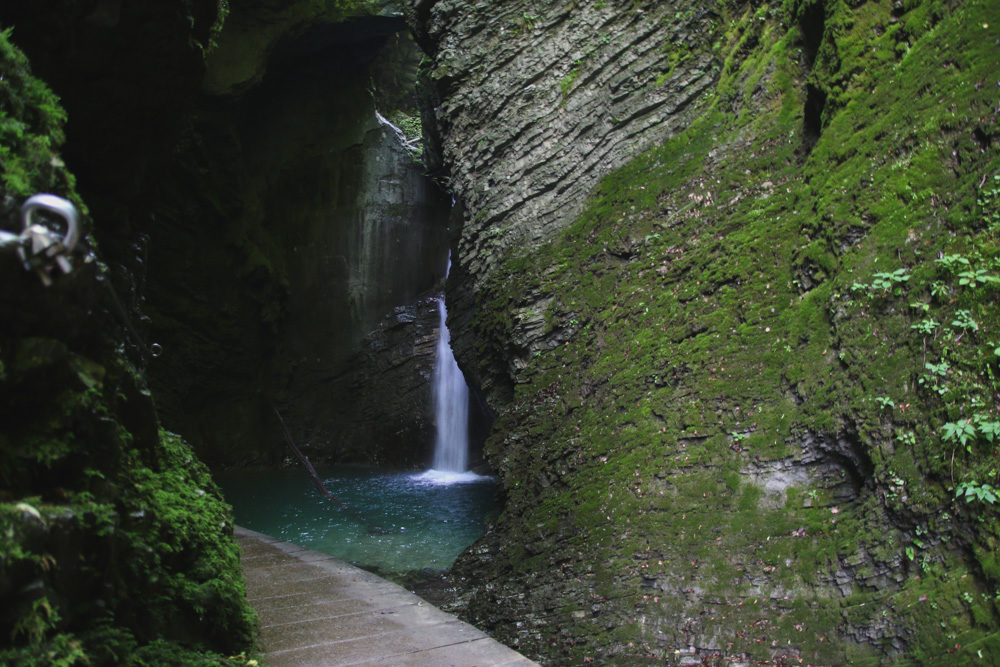 Afterwards, we found a campsite that had really good reviews (for Slovenian standards at least – their campsites aren't the best if we're being honest). We stayed at Kamp Koren in Kobarid, right by the Soca River. It literally ran past the campsite! I mean, just look at the colour of that water – I just wanted to jump in a kayak or something and explore it.
It looks like I got pretty bad at taking photos of the places we stayed by this point of the trip, because we literally have no photos from the campsite. But it was nice. We arrived, chose our pitch, settled in and then took a walk to the Slap Kozjak waterfall. I really wanted to see this and was so happy to find that our campsite was literally just opposite the car park for the walk to the waterfall.
The walk is really nice through the woods and along the river with little scenic viewpoints, but I was a little dissapointed by the waterfall. I was actually a bit terrified to even go see it and only managed the photo above before running back down to the ground screaming. I don't like dark, mossy places and it was a little scary as I wasn't expecting that (for me at least, Shane was find and got some video of it for our vlog which will be out in the next 5-10 years probably haha). There's a bridge along the walk to the waterfall that you can cross to get some amazing views. We were so lucky that some kayakers were going down the river as we arrived.
We were so worn out that after the walk, we just took some nice refreshing cold showers and chilled back at the van, because the heat/humidity there was insane.