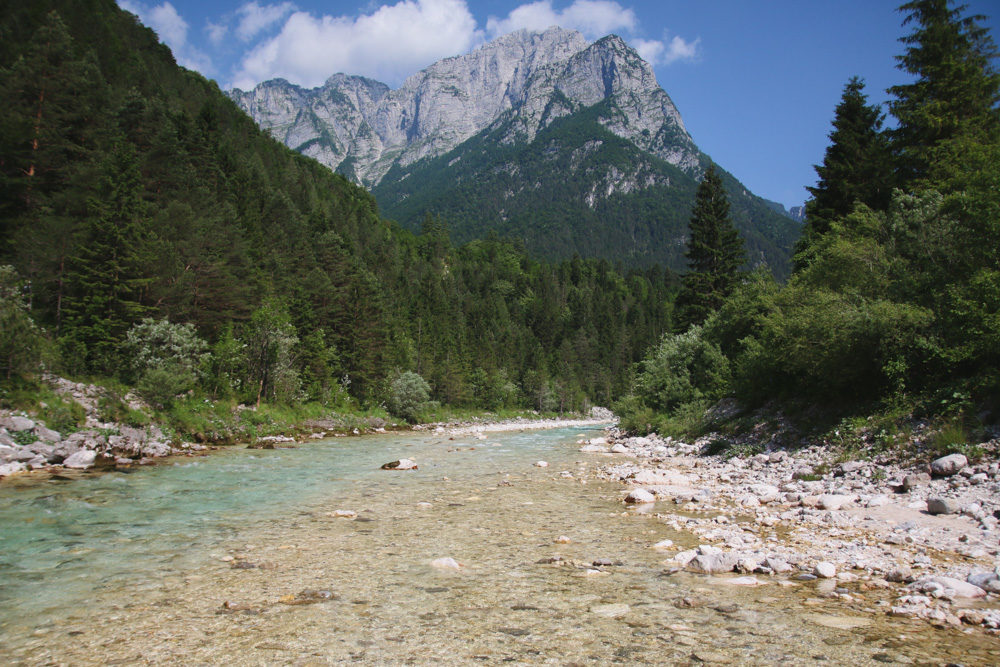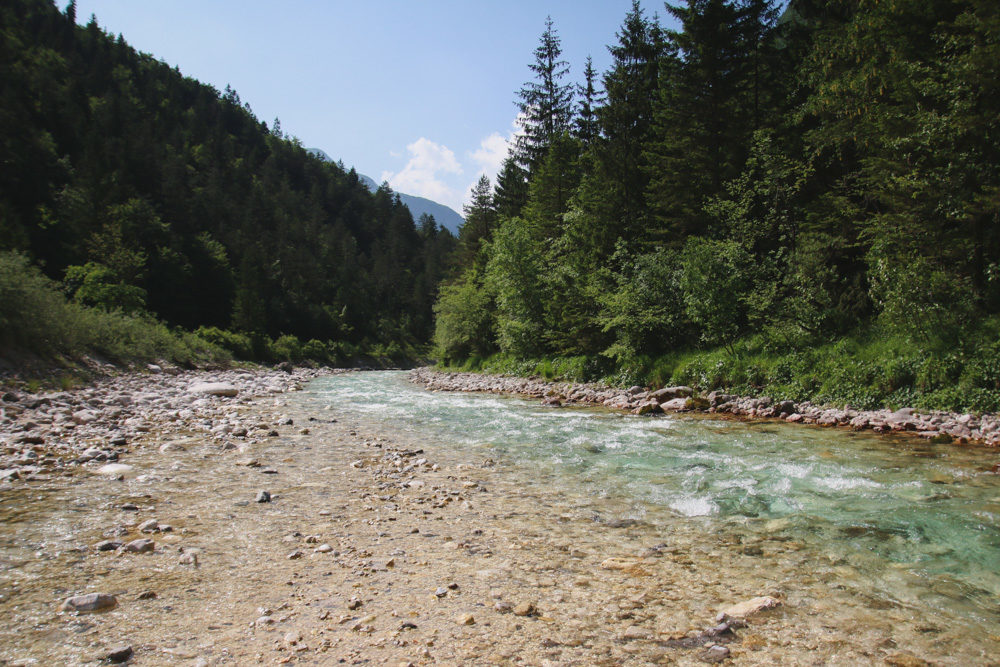 Slovenian Alps
One thing that really surprised us about the views as we were driving through Slovenia is the size of the mountains towering around you, especially on the side closest to Italy. We wanted to pull over and stop to see the views so many times on the drive to Kranjska Gora from Kobarid. We did pull over at one point, when we saw a little viewpoint for the Soca river.
I just couldn't get enough of the colour of it, so we pulled over for a couple minutes and took a walk down to the river. It's some of the clearest, bluest water I've ever seen before, but it's SO cold! You wouldn't want to jump in for a swim, that's for sure! Before we knew it, we were back in Italy for a while, driving through some deserted looking towns, before crossing the border back into Slovenia. It was a mountainous drive, but when you've got views like that, it's not so bad!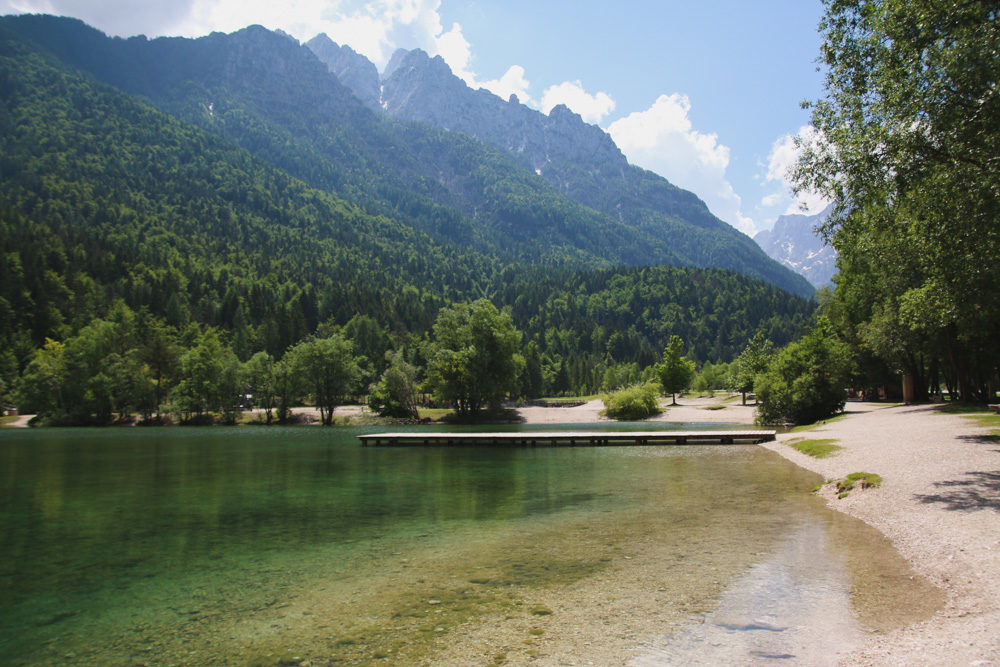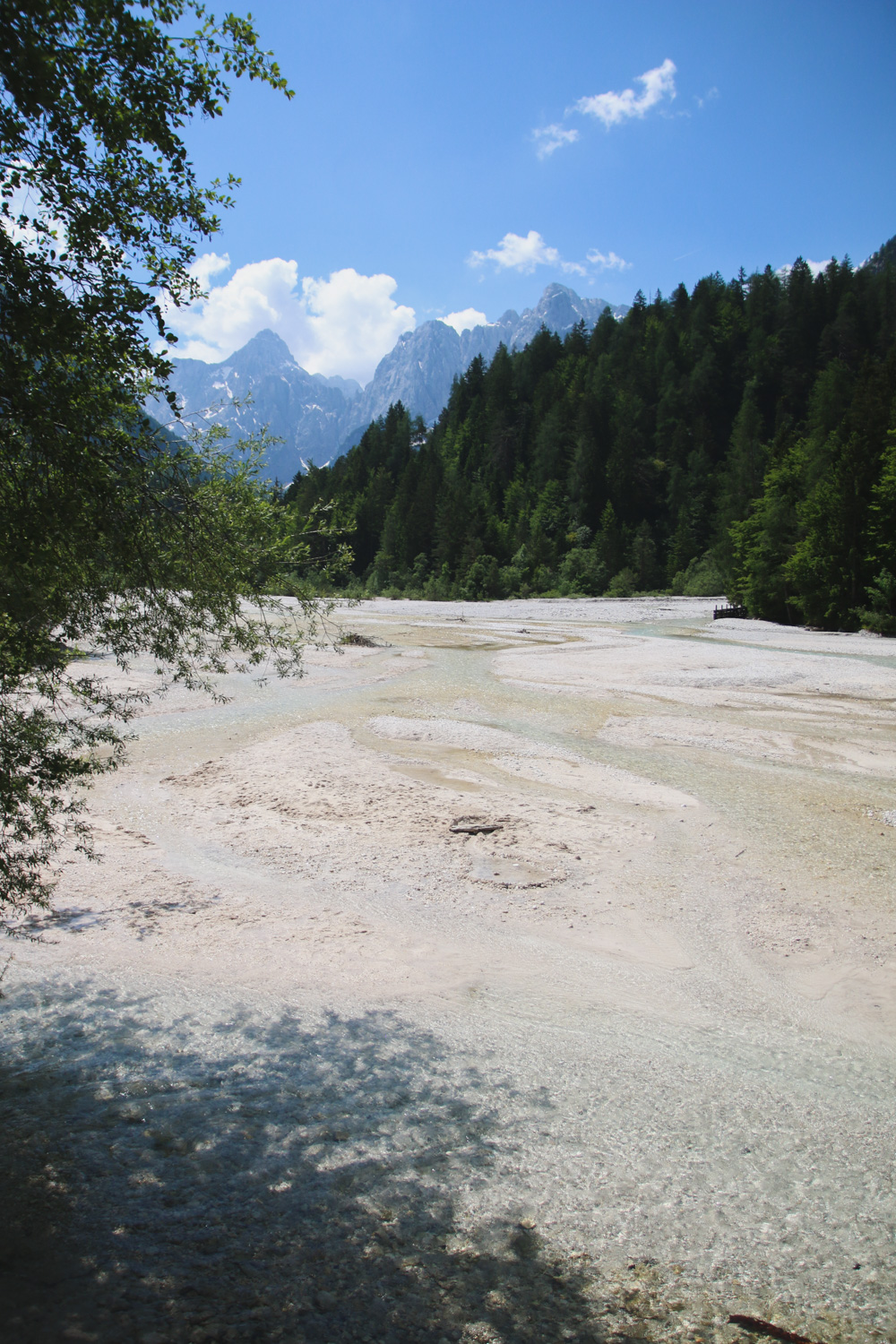 Kranjska Gora
The drive from Kobarid to Kranjska Gora was probably about an hour and a half to two hours (google says 1hr 20mins, but it definitely wasn't). Kranjska Gora is a little town in the north of Slovenia. It's mostly a winter sports town, and you can totally tell when you arrive, with loads of cute mountain style hotels to cope with the huge amounts of snow they get through the winter. I'd love to go back in the winter for some snowboarding!
As the town looked a little dead during the summer months, with a lot of renovations and hotels being built and roads closed, we headed over to Lake Jasna to park up and stop for some lunch (our usual freshly baked baguette and butter with cheese). The lake was so green, and it had the Pisnica river running right alongside it, which basically looked the same as the Soca river!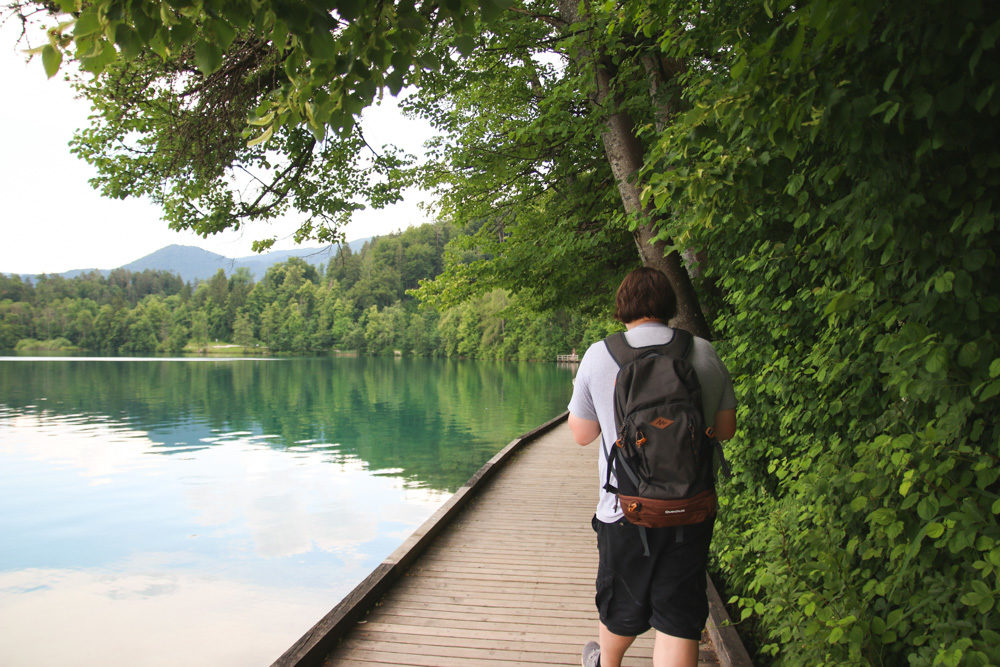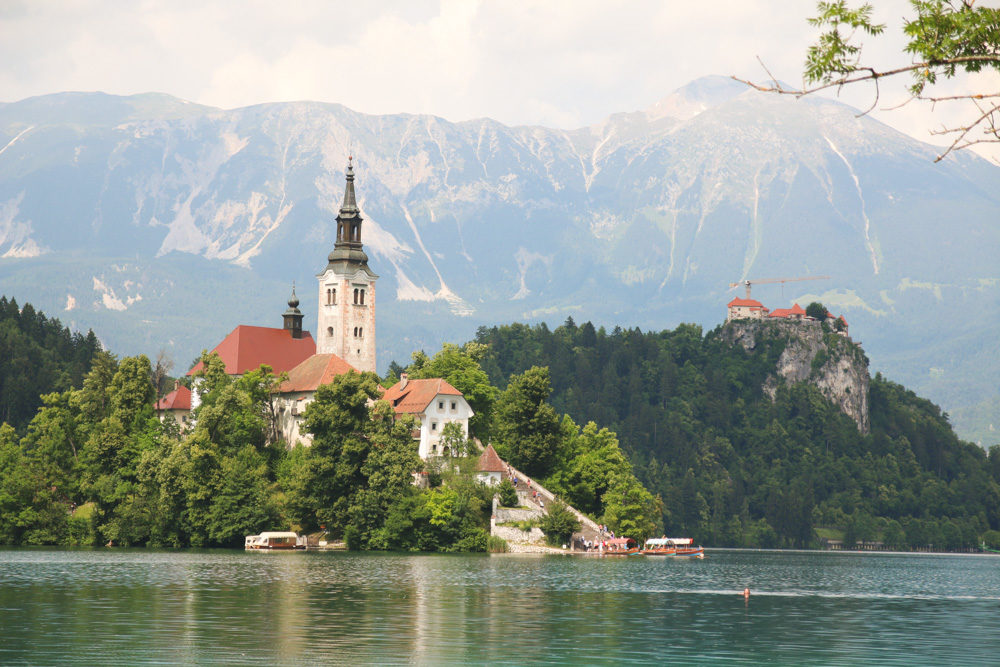 Lake Bled
So Lake Bled is pretty much the entire reason we embarked on this two week roadtrip, and I was so excited to finally make it there. I'd wanted to visit for 2 years, but each year it just never worked out. I also really wanted to do a roadtrip around Slovenia, which with hiring a car and booking hotels for each stop, plus flights on top was going to be quite expensive. So we decided the best way to do it was to take our camper and make a whole trip out of it. And it was perfect!
We arrived in Lake Bled in the afternoon. We didn't actually plan on staying in Lake Bled that day – we were going to hop on the train down to Ljubljana, Slovenia's capital, and then spend the next day exploring Lake Bled. But it turns out, Lake Bled train station doesn't actually go to Ljubljana, but the small villages around Lake Bled. So we parked up at the train station by the campsite (it seemed to be free – we never got a ticket at least), and decided to take a walk around the lake.
It's only a 6km walk around the lake, and it's mostly flat, so it's a really nice walk around the lakes edge. Part of it has a little boardwalk you can walk on too, a few beaches and a private swimming cetnre/mini waterpark. It took us a couple hours because we were just so hot and sweaty, and we were constantly stopping for photos and to take in the views.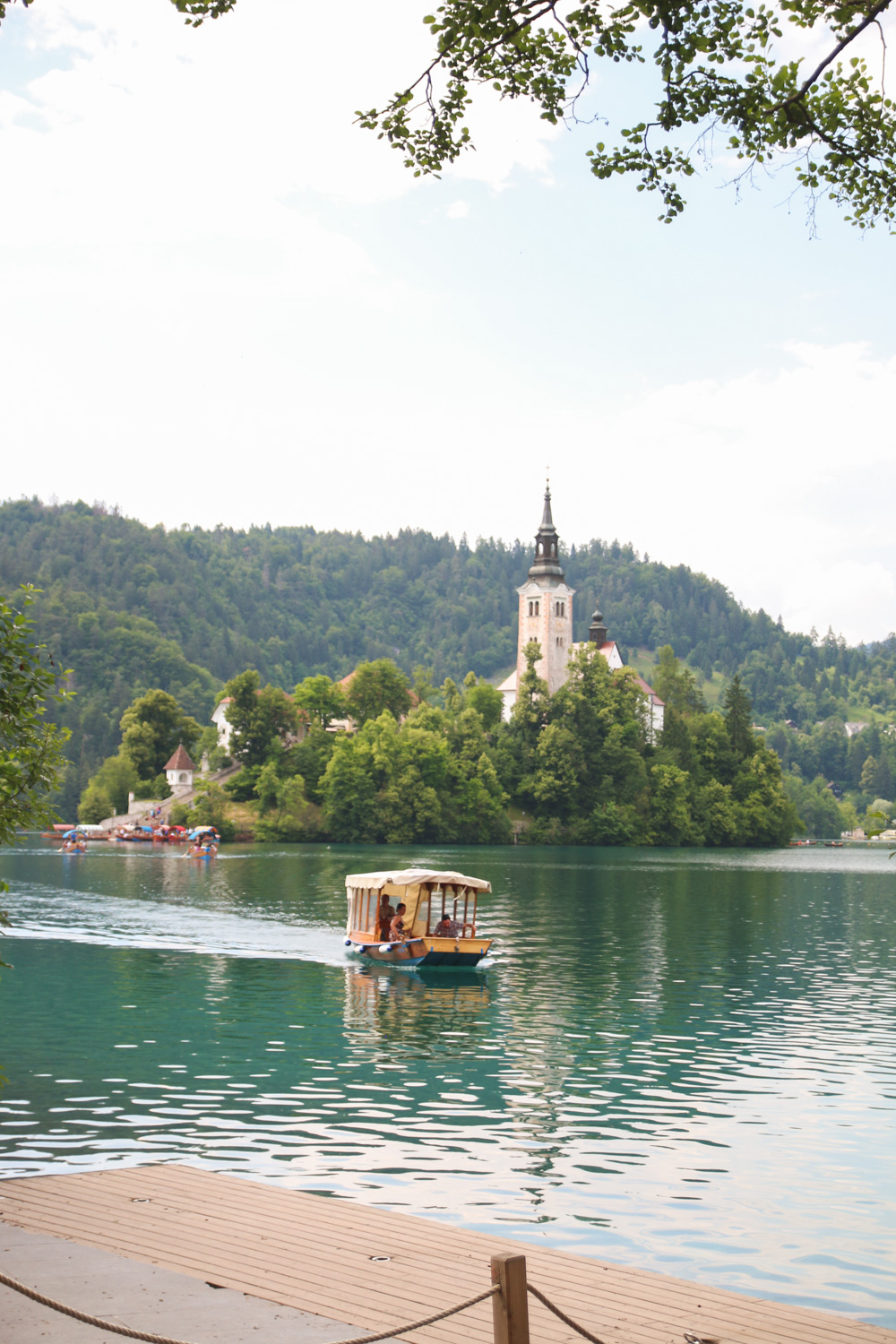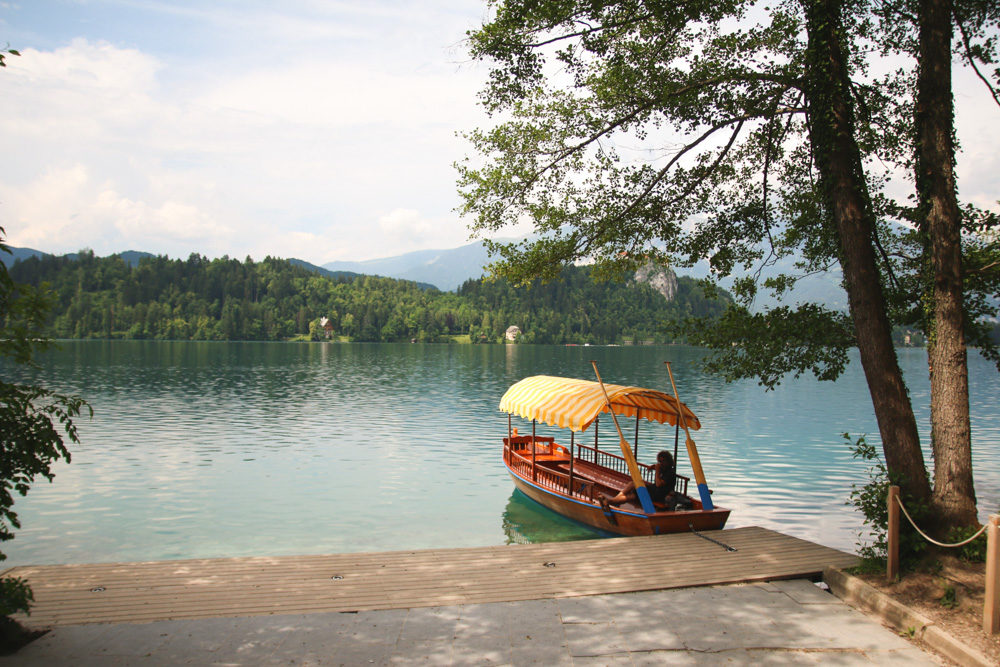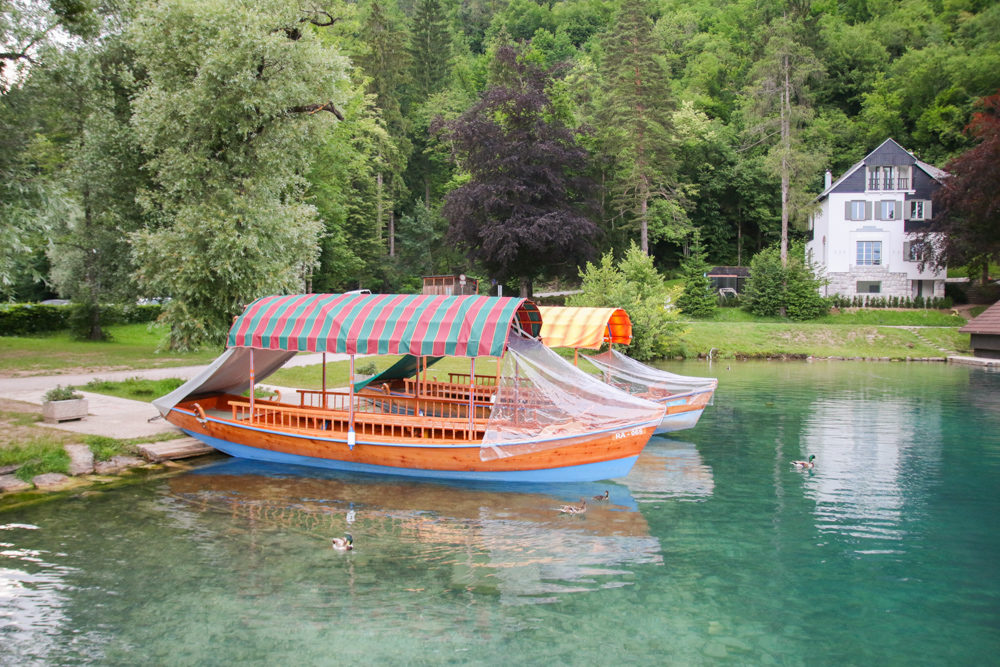 Lake Bled is a glacial lake around 45 minutes north of Slovenia's capital, Ljubljana and it's a pretty big tourist destination for Slovenia, in the off chance that you've never heard of it before. It's got a natural island in the middle, which has a church, museum and cafe on it, which you can take a traditional boat called a Pletna, over to the island, or hire a row boat and row yourself over. A traditional Pletna boat trip costs €12pp and can take up to 30 minutes to get to Bled Island. The boats leave when they are full, so you may have to wait around for some time to leave and return back to the mainland.
After our walk around the lake, we decided that we were too hot and sweaty to stay in the carpark for the night which is right next door to the campsite. If you have a motorhome/campervan, you can stay overnight between the hours of 10pm-8am for €10, but apparently you do get woken up and asked to leave after 8am. So, we decided to stay at Bled Campsite, next door instead especially since we'd wild camped the night before and needed some showers, fresh water and to empty our toilet/waste water.
The campsite was ok. The toilet and shower facilities were really nice, clean and modern, especially for Slovenian standards, and there were plenty of toilet blocks throughout the campsite, but as it was super busy (in the first week of June), we got dumped on the 'pitches' at the very end of the campsite for tents. It's like they just use that as an overflow when the campsite is full. The proper pitches did look really nice and well kept though.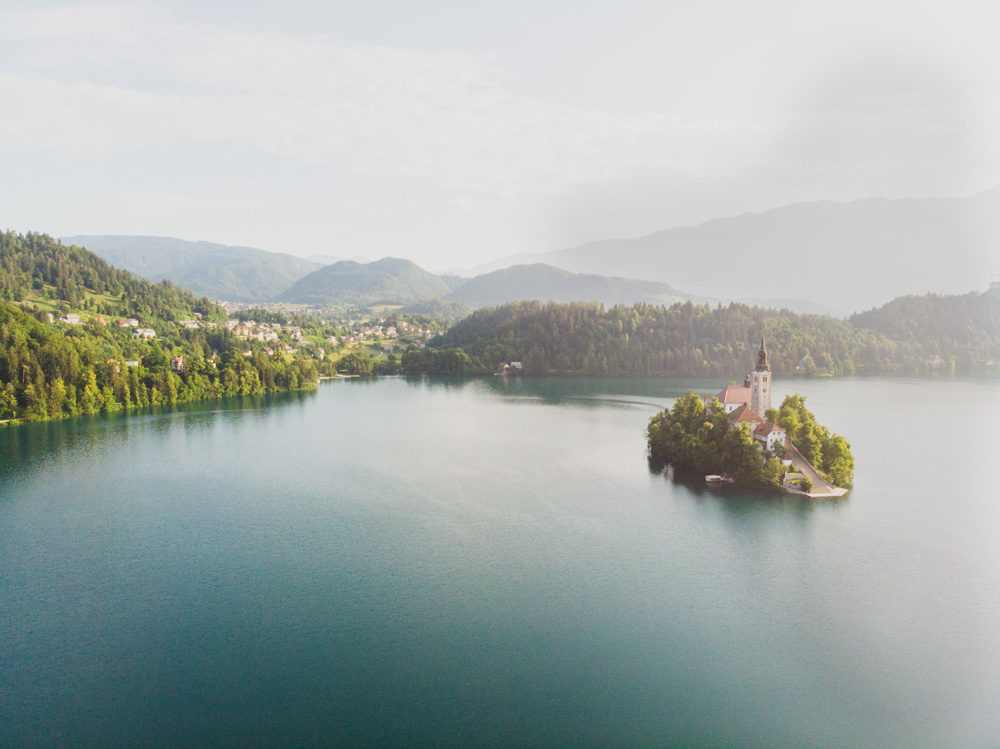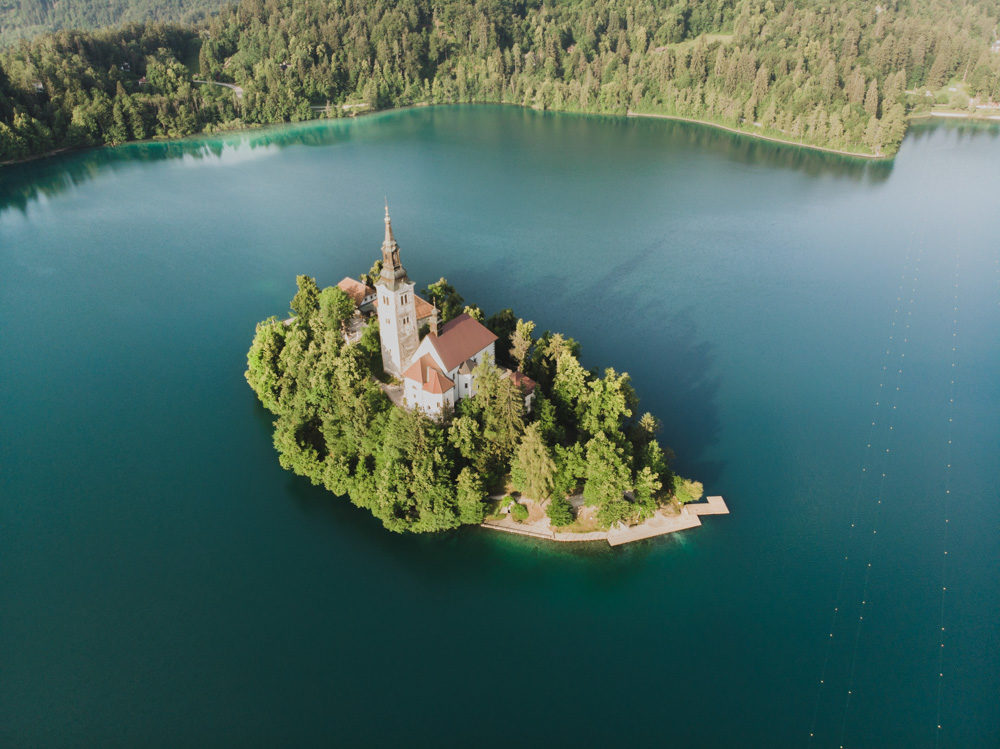 The next morning we got up super early and headed down to the lake to get the drone up to get some shots of Lake Bled before all the crowds arrived. I really wanted to do the hike to Mala Osojnica which is the famous viewpoint over the lake, but my legs just couldn't take anymore after almost 2 weeks of constant hiking/walking (bearing in mind, we both work in offices doing absolutely no exercise haha), but the drone served us well instead.
We struggled to get the shots that I really wanted, looking right down the lake as if we were right at the viewpoint, because that's exactly where the sun was rising and there was a little morning mist in the air, but what we got still turned out really good. I'm really annoyed though that this was literally the ONLY time we used the drone the whole trip. I mean, the shots we could have got in Switzerland in the mountains. And at the Tre Cime de Lavaredo, both of the mountains from another viewpoint, and of our amazing little parkup for the night. Oh well.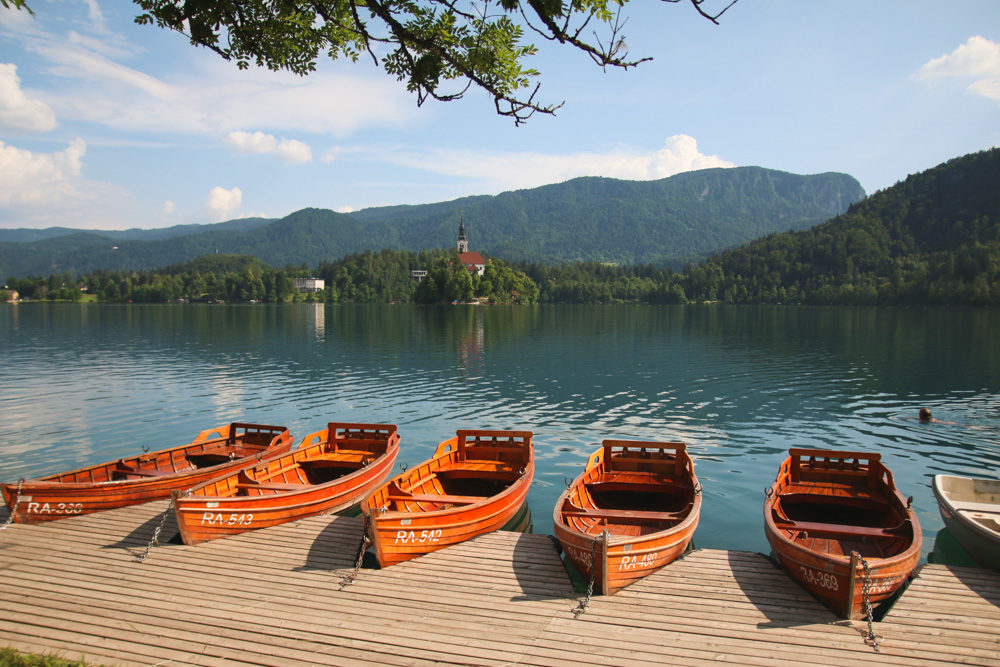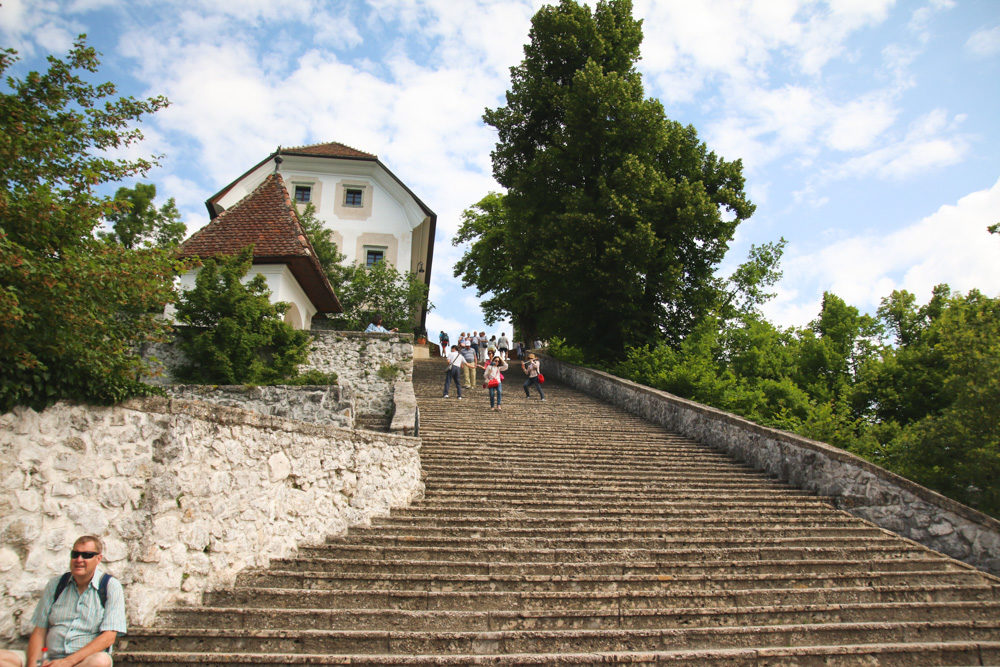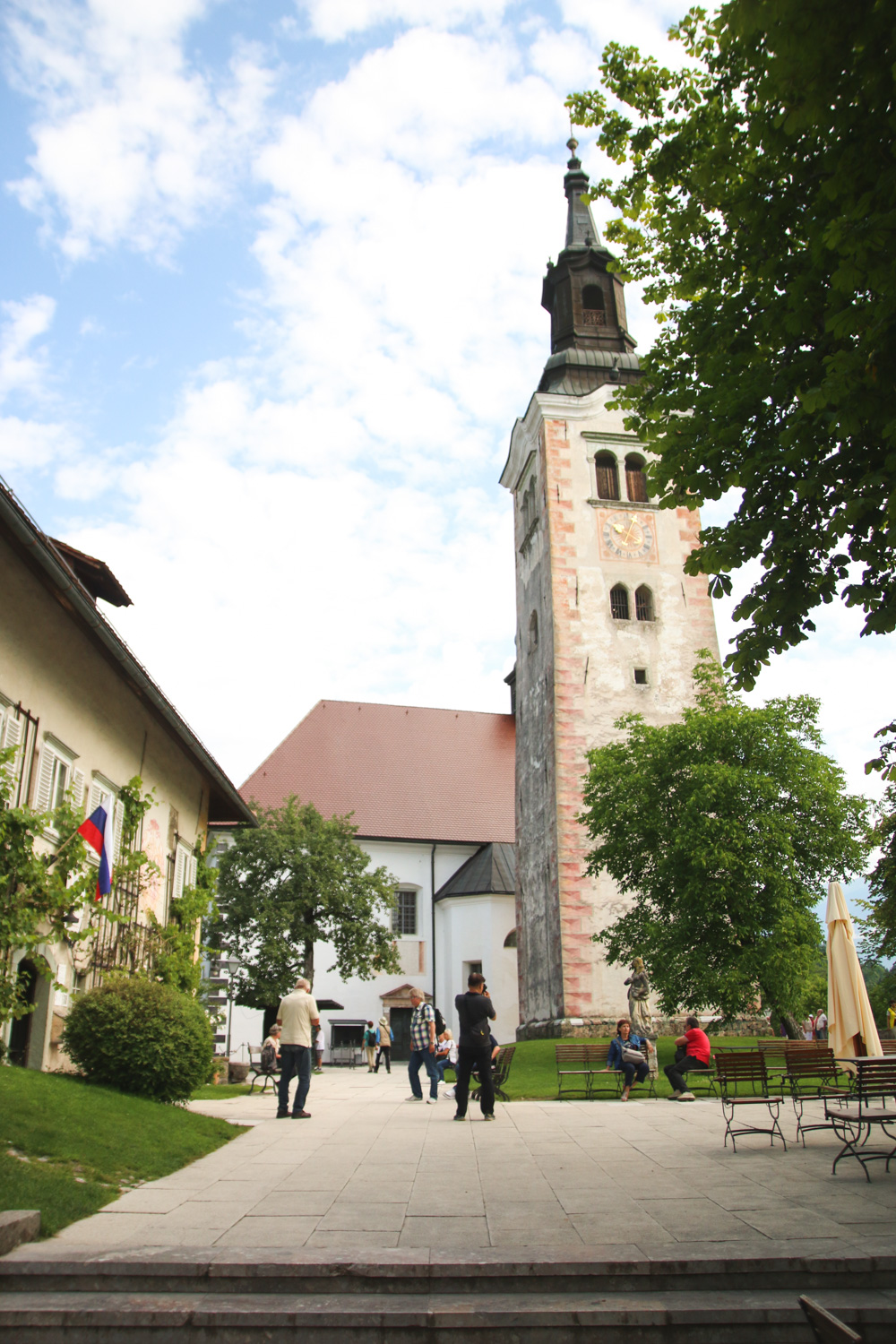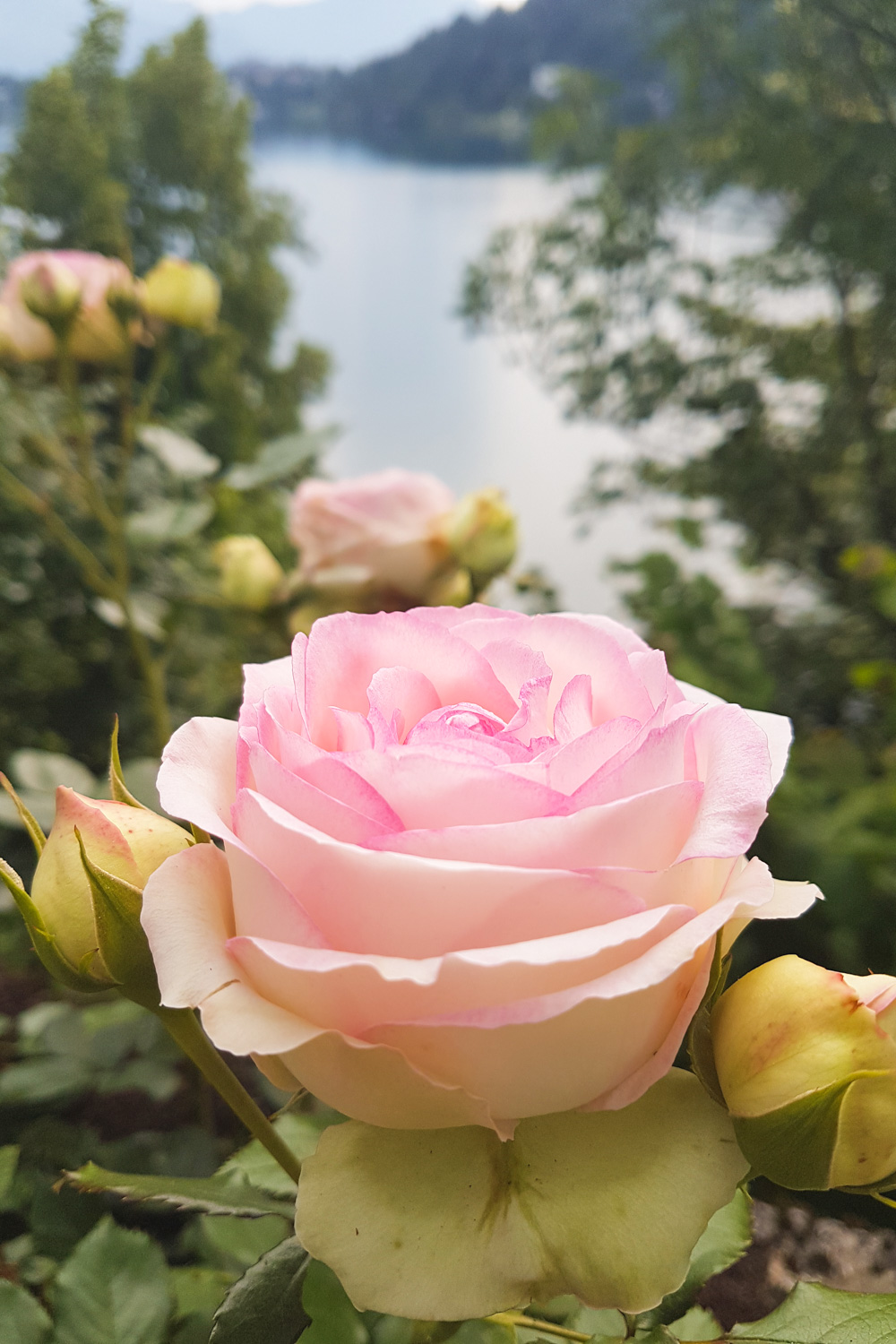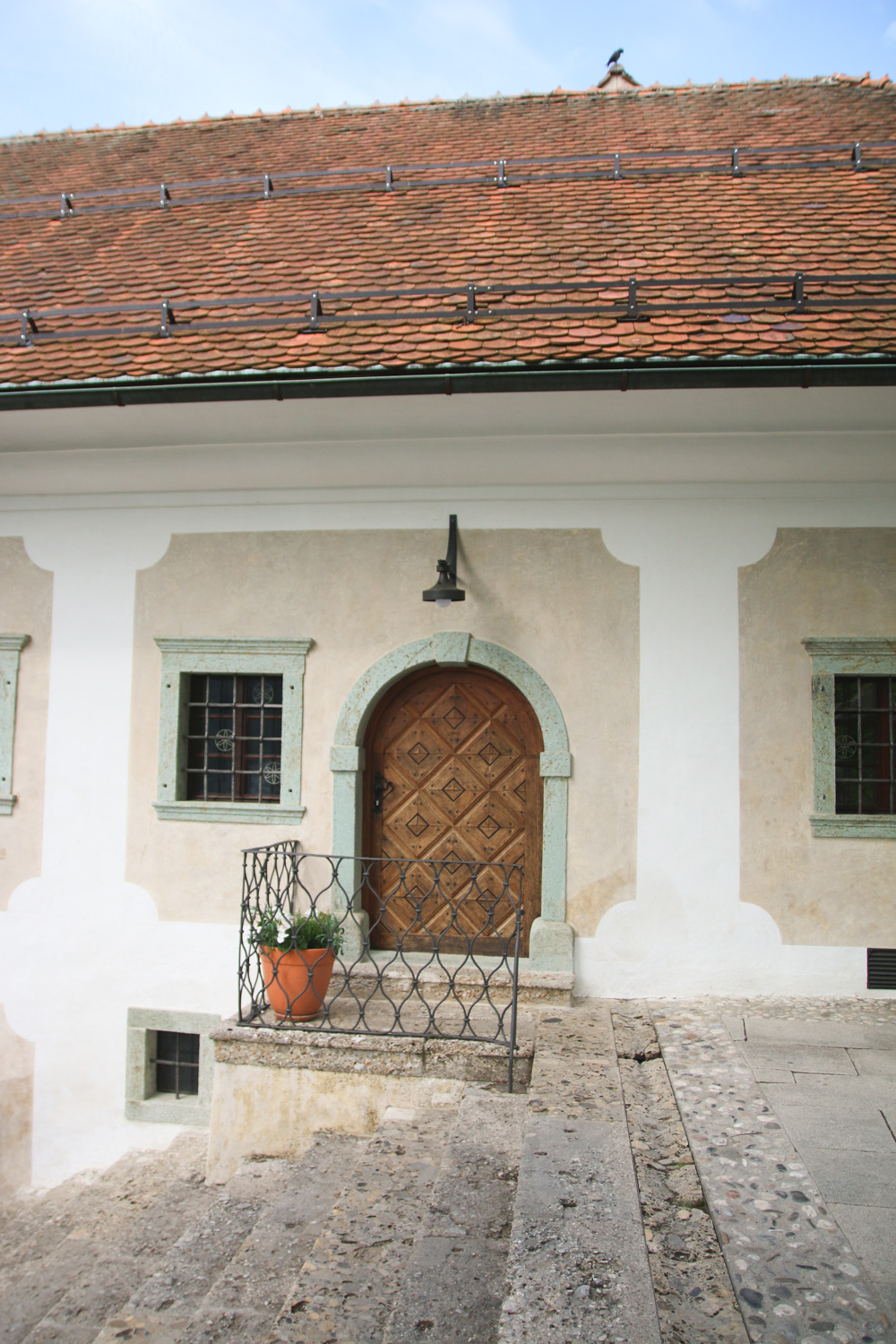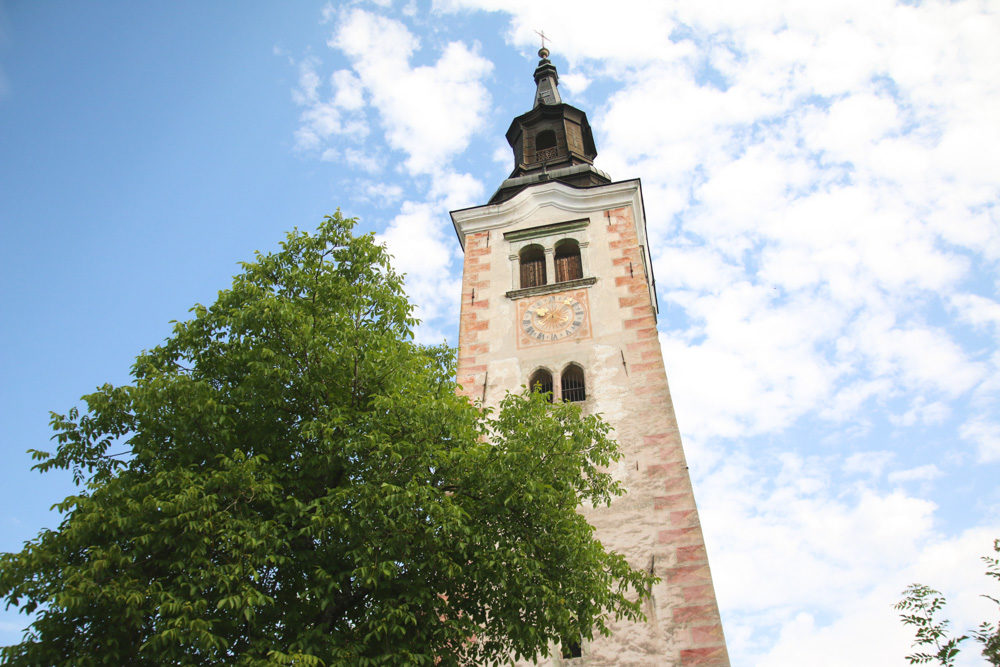 Bled Island
Afterwards, we headed back to the campsite, showered and got ready for the day and then waited for the row boat hire to open. Luckily, you can stay at the campsite on the pitch until 1pm (as far as I can remember), so we didn't have to worry about taking the van and finding somewhere to park. The row boat hire opened at around 9.30am and we were the first ones out there heading towards the island. You can hire a row boat for €15 for the first hour, then €8 for each additional hour, which you pay for on return of the boat (you just have to leave some ID as deposit).
Shane took control of rowing us over to the island and did a pretty good job. We arrived at the little parking area at the back of the island specifically for the row-boats and I (as usual) struggled to get out of the boat. We then headed up the hill to the church, museum and cafe to see what it was all about. Honestly, there's not too much to do on the island itself, unless you want to pay an extra €6pp to climb the bell tower and ring the bell but it was good to go and see it. After about 2o minutes we were done, so we headed back to the row boat.  It was good to see the island though, and i'd have regretted not doing it (and hiring the row boat was super fun too).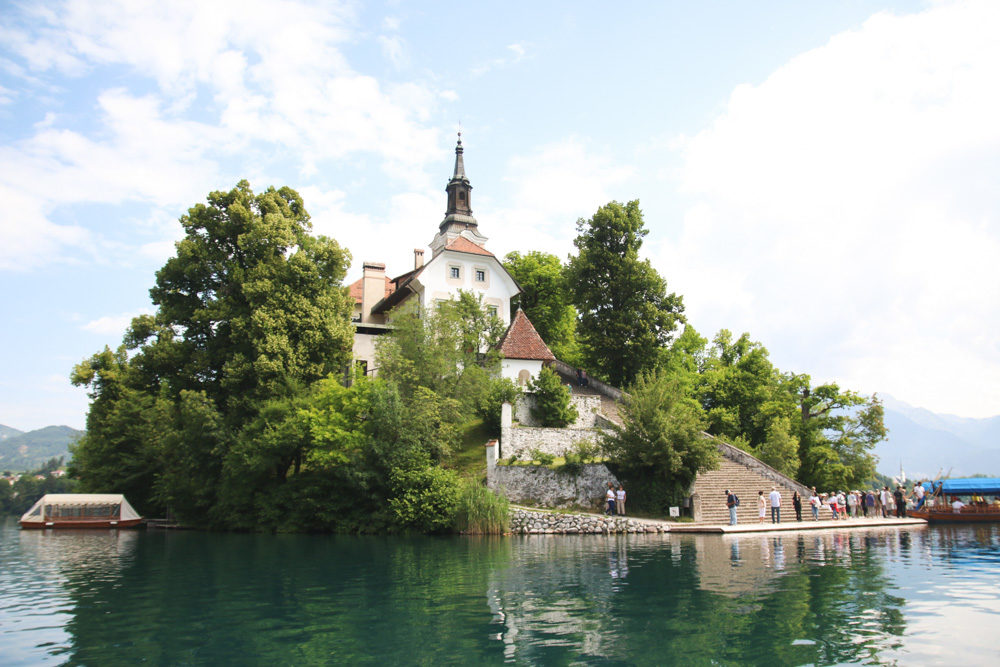 I decided that I was going to row us back, and let's just say Shane made it look a whole lot easier than it actually was. I've never rowed before, and had oars flying out of the water here there and everywhere. It's really hard! We did want to go around the whole of the island, but with the pletna boats crossing and me in control of the row boat, we decided it best not to, and instead headed back to the mainland. It was super fun though!
Before heading off for the afternoon to Ljubljana, we stopped by the cafe by the lakeside at the campsite and bought some famous Bled Cake (we tried to get some on the island, but they were out of stock). Honestly, it just tasted like a custard slice and I wasn't overly impressed with it.
And with that, we headed back to the van and drove over to the actual train station (Lesce-Bled) to hop on the train to Ljubljana – which will be coming in part 2.