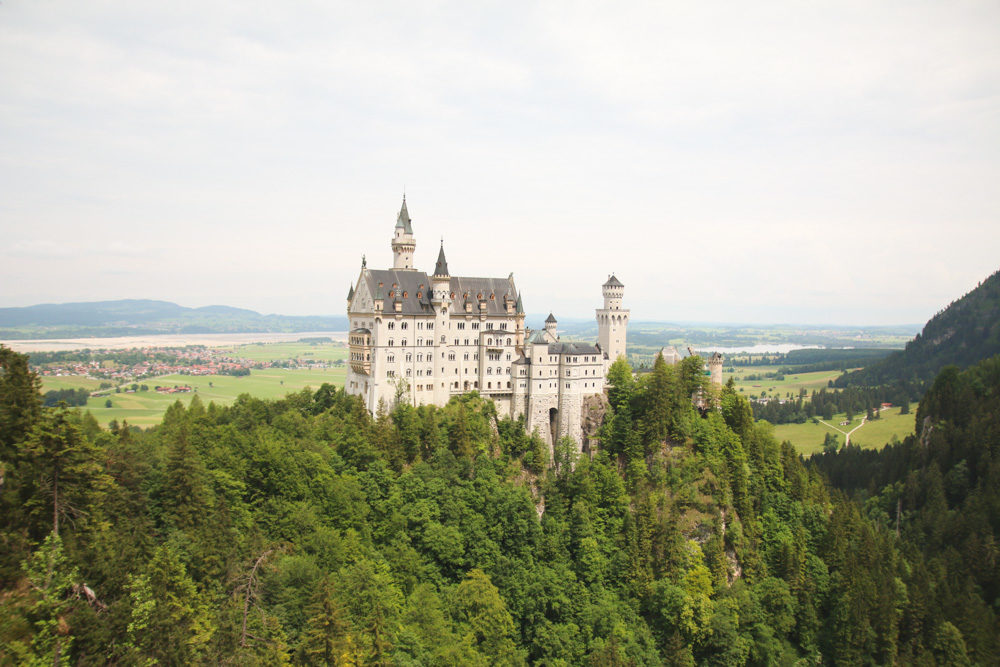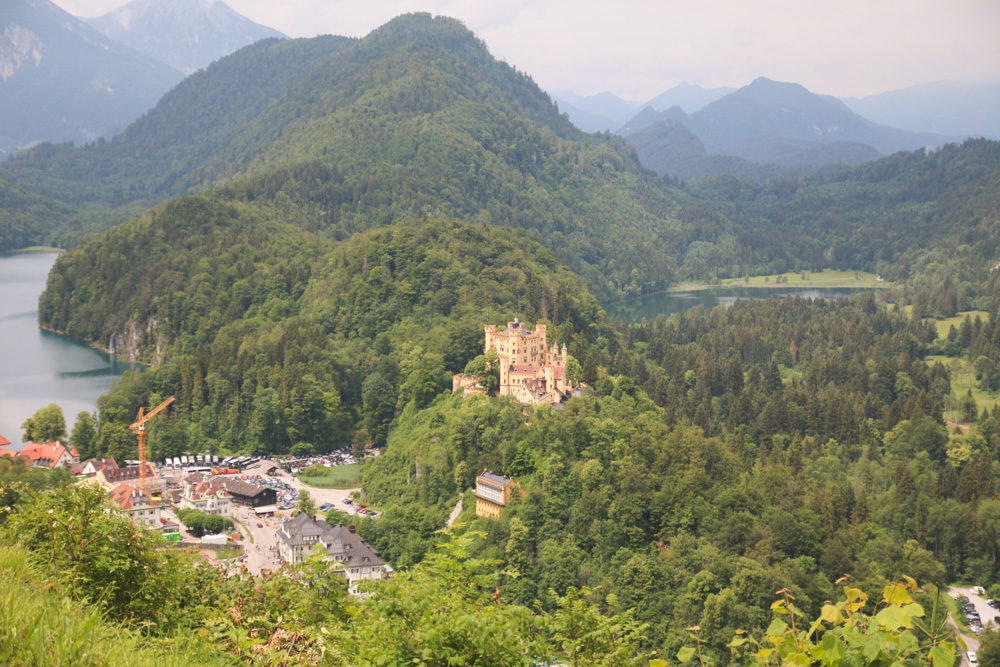 From Lake Bled to Fussen, Germany
We found a cheap campsite an hour or so from Hallstatt and set off from Lake Bled after our afternoon in Ljubljana, arriving around 10pm. The plan was originally to spend the day in and around Hallstatt in Austria, then set off towards Fussen in Germany and find a campsite somewhere along the way that night. But after finding our cat that had been missing for over a year and deciding to cut our trip short, day 12 was spent driving from the campsite near Hallstatt, to Fussen in Germany.
We did pop to Hallstatt, which was just over an hour from the campsite, but we found trying to find parking for the van to be horrendous. All of the carparks were full for cars, and the signs for motorhomes/campervans took us a good 5-10 minute drive out of Hallstatt to the parking for the coaches. There was a campsite that had signs up for parking in Hallstatt, but by this point we just decided to leave it. I'm kind of gutted that we did to be honest, as it would have been nice to explore the town!
After our attempt at visiting Hallstatt, we ended up just heading towards Fussen in Germany, and stopped at a campsite about an hour away, and just spent the rest of the evening chilling by the lake as the rain came, ready to set off first thing the next morning to head to Neuschwanstein Castle.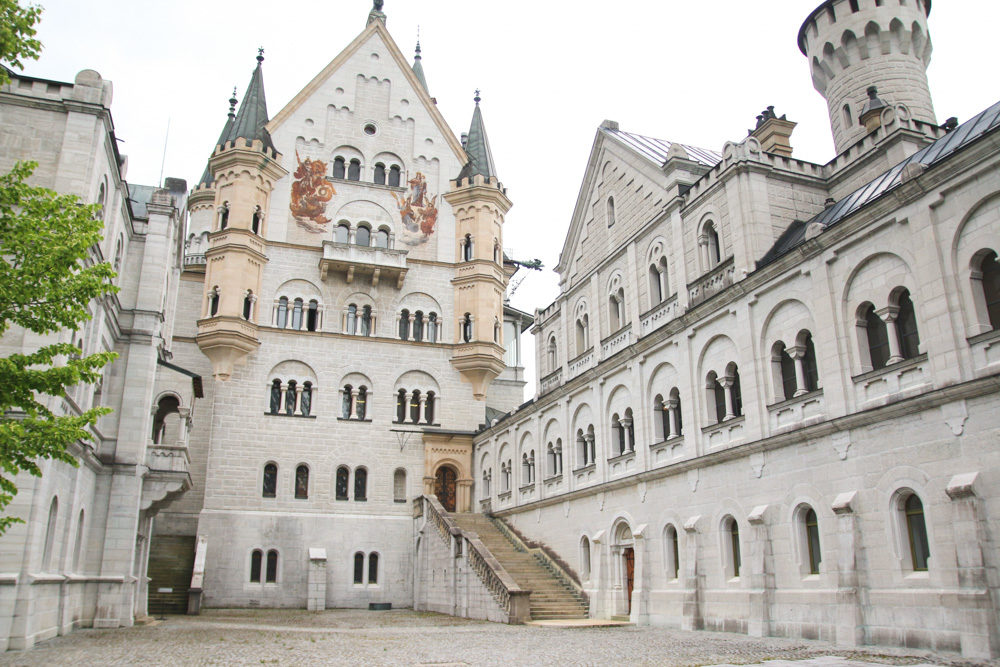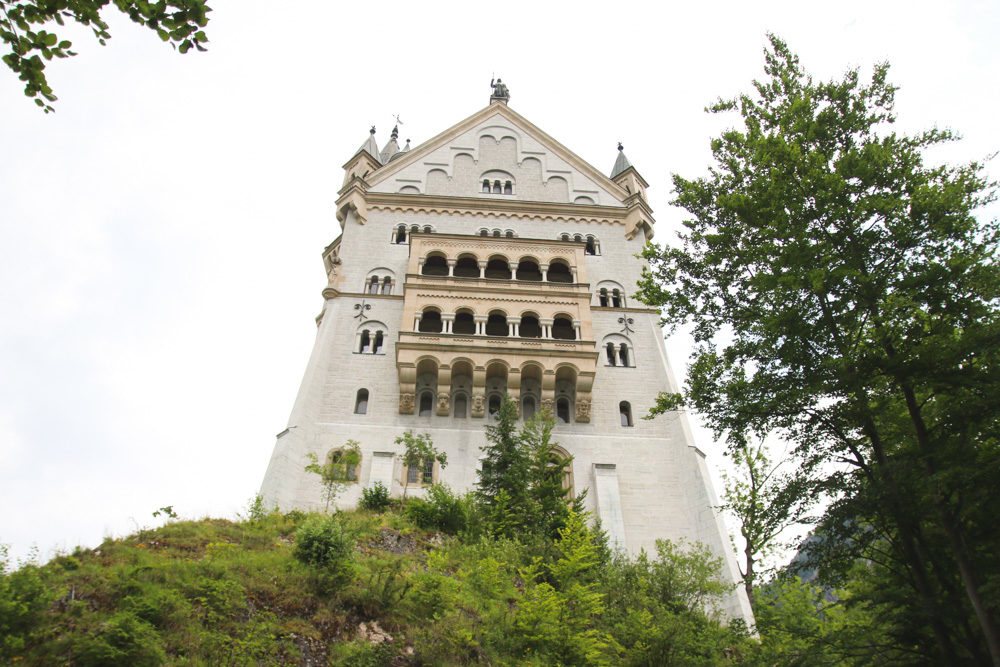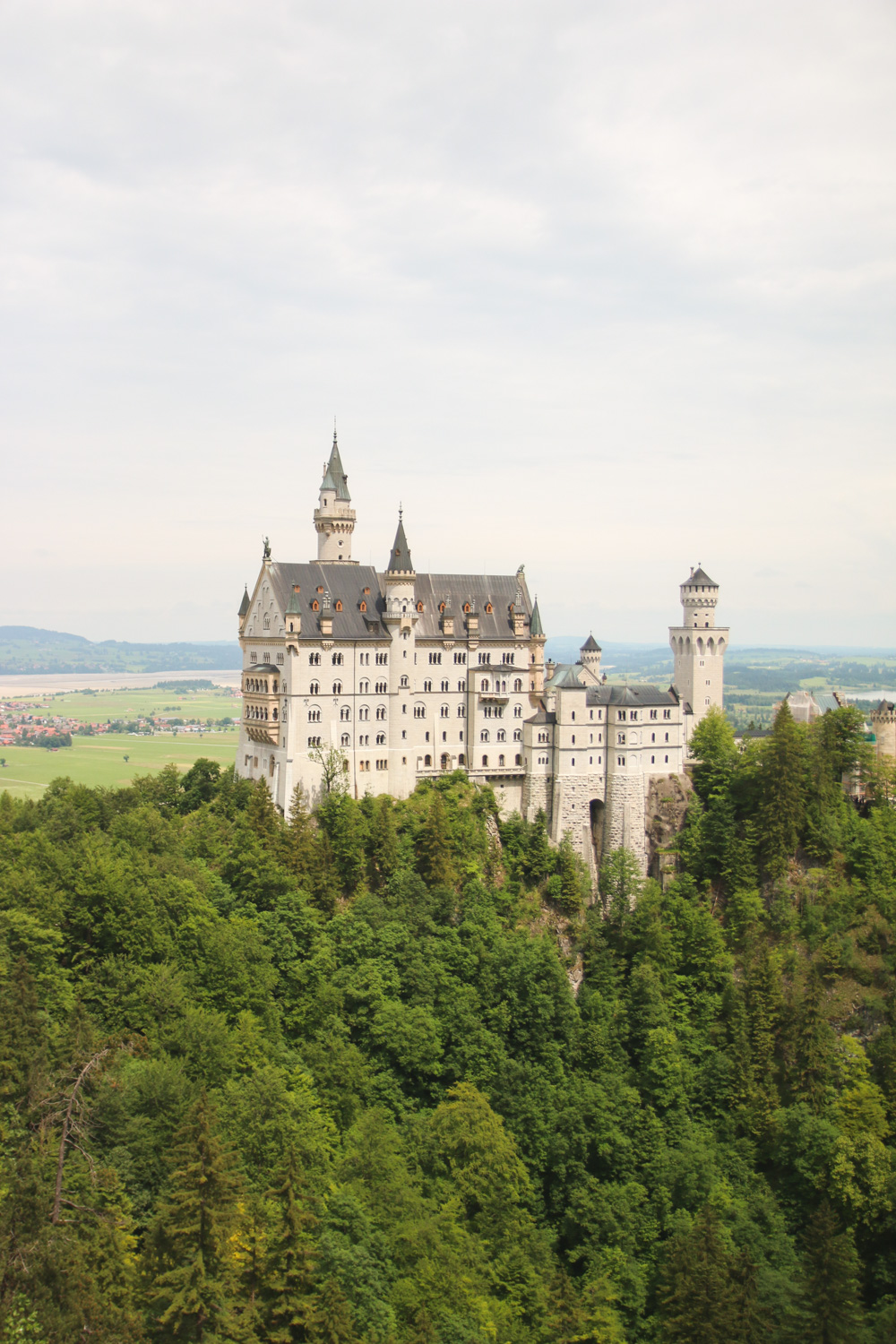 Neuschwanstein Castle
The Castle was built in the 19th Century by King Ludwig II. Building of the castle began in 1869, but it was never finished and he only managed to live in the castle for 170 days. In 1886, the government declared him insane, and the next day he was found dead in a lake at Burg Castle with the psychiatrist in mysterious circumstances.
Neuschwanstein Castle is super easy to get to, and there's plenty of car parks in the town below. Definitely get there first thing in the morning though, as the car parks do get full by lunchtime, and tickets for the castle sell out within the first few hours of opening. Entry to the castle is by guided tour only, and honestly, it's not worth it – there's only 3 rooms that you can actually go inside as the castle was never finished and most of the 30 minute tour was spent waiting for the group to move between the rooms. Save your money and spend the time hiking around the castle instead as the views are amazing – entry to the park and area surrounding the castle is free!
You can either walk up the hill from the carparks which is roughly 1.5km and takes around 20 minutes, or you can hop on the shuttle bus which costs €3pp return, or €2.50 uphill and €1.50 downhill. Head over to Marienbruke Bridge for those famous views – I was terrified! The floorboards of the bridge were bending with the weight of everyone, though Shane assures me that it was completely safe.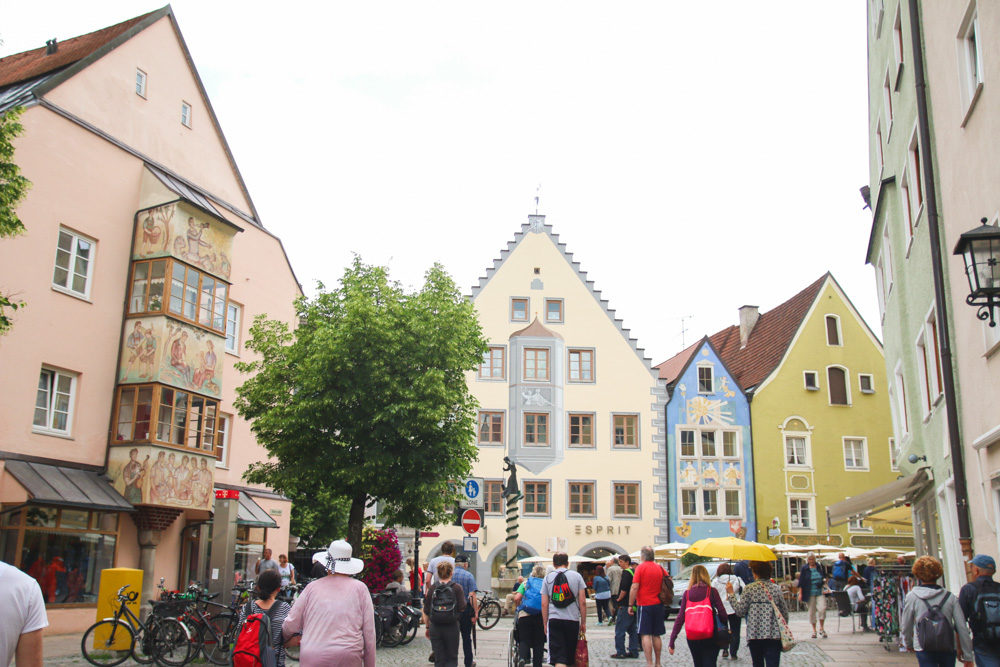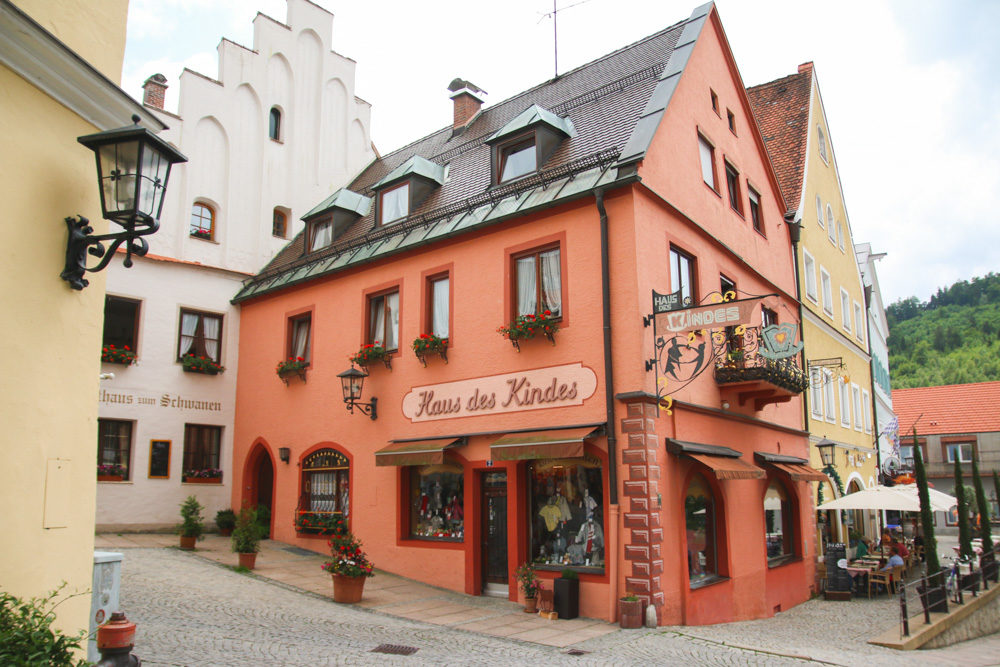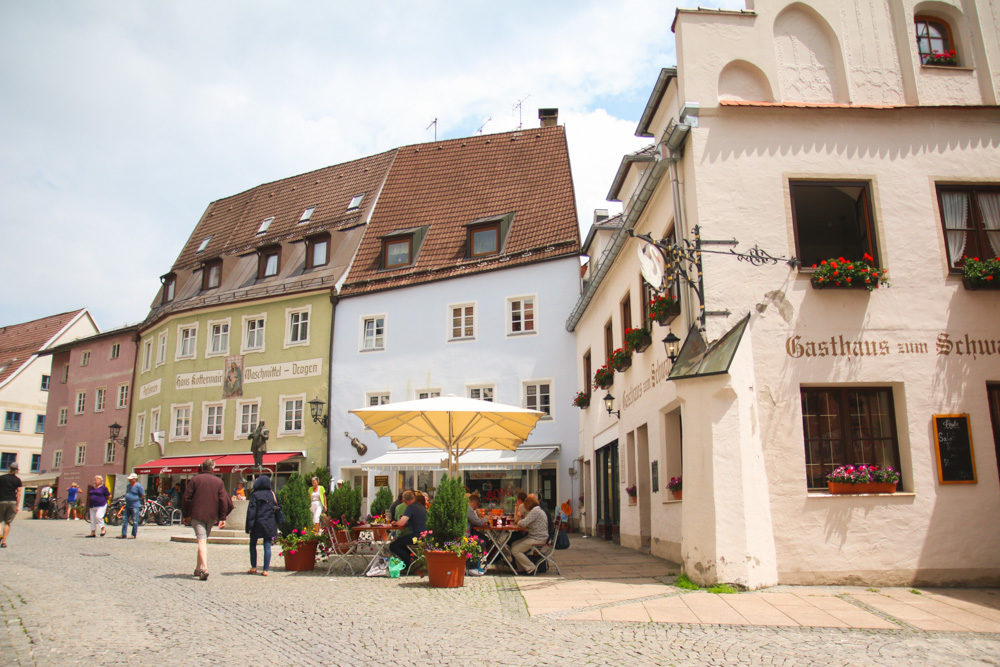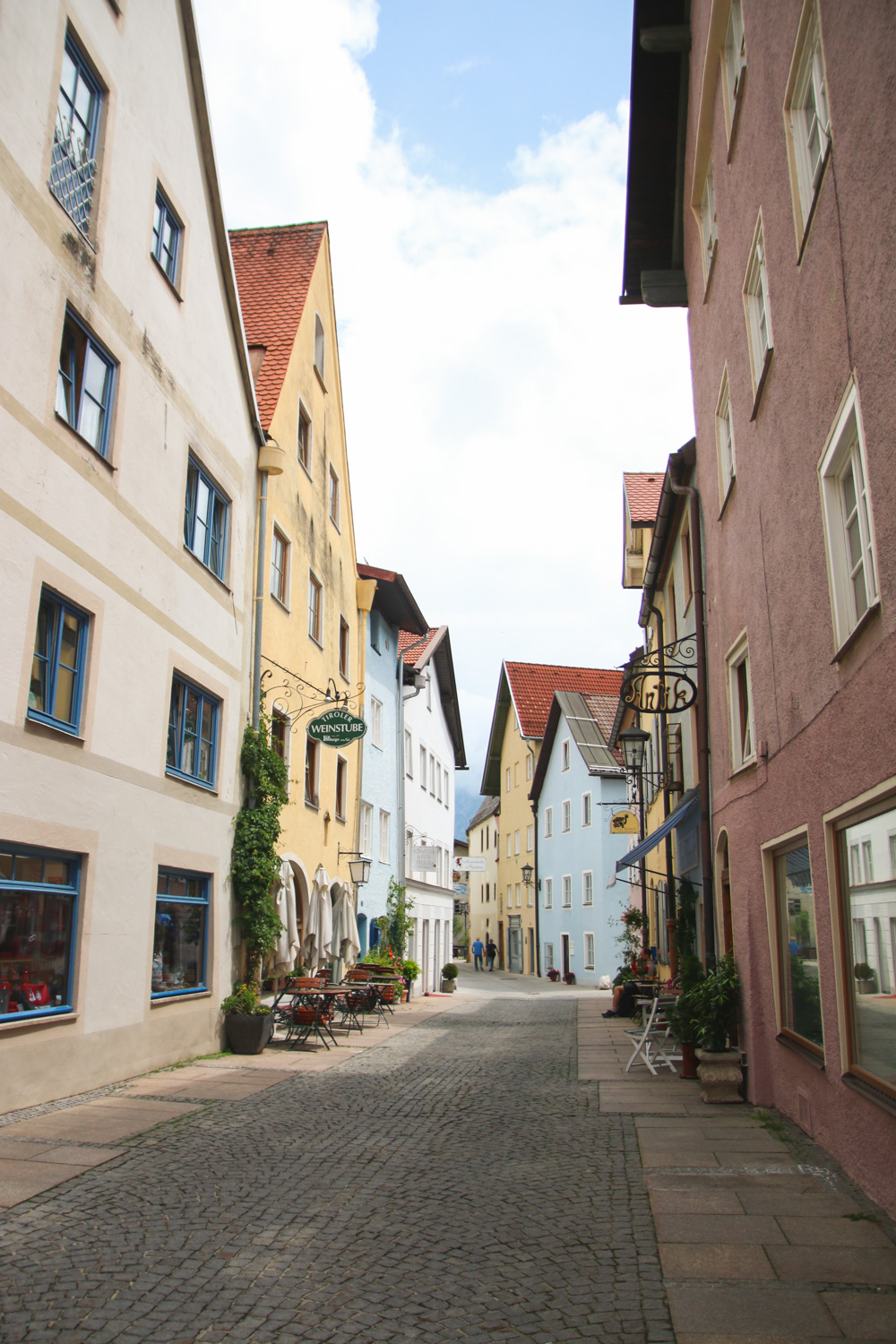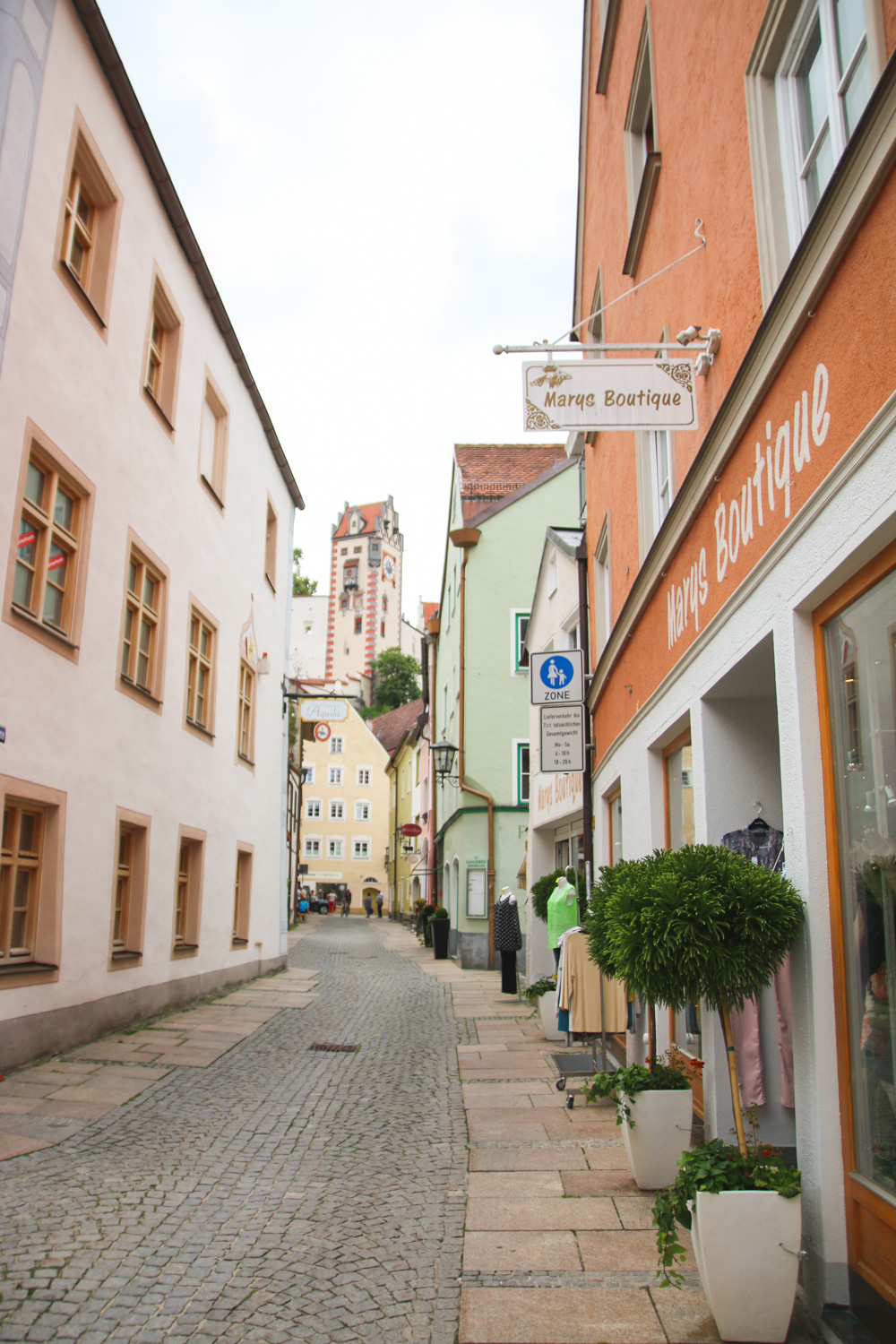 A Quick Stop in Fussen, Germany
After visiting Neuschwanstein Castle, we headed over to the nearby town of Fussen. We struggled to find parking here too – though there are plenty of car parks near the town centre, a lot had height barriers. There's plenty of parking further out though, but we didn't really have the time to walk into the town as we had to head off on the 6hr drive to Luxembourg that afternoon. We did eventually find a huge car park that had an area for busses right by the town centre, so we just parked there along with a few other motorhomes and had no problems.
The town itself was so nice! It was filled with pastel coloured buildings, loads of cafes and restaurants and shops. We just wandered the streets quickly, getting lost in the quaint streets lining the river for a while, before popping to the supermarket at the carpark to pick up some things for dinner that night.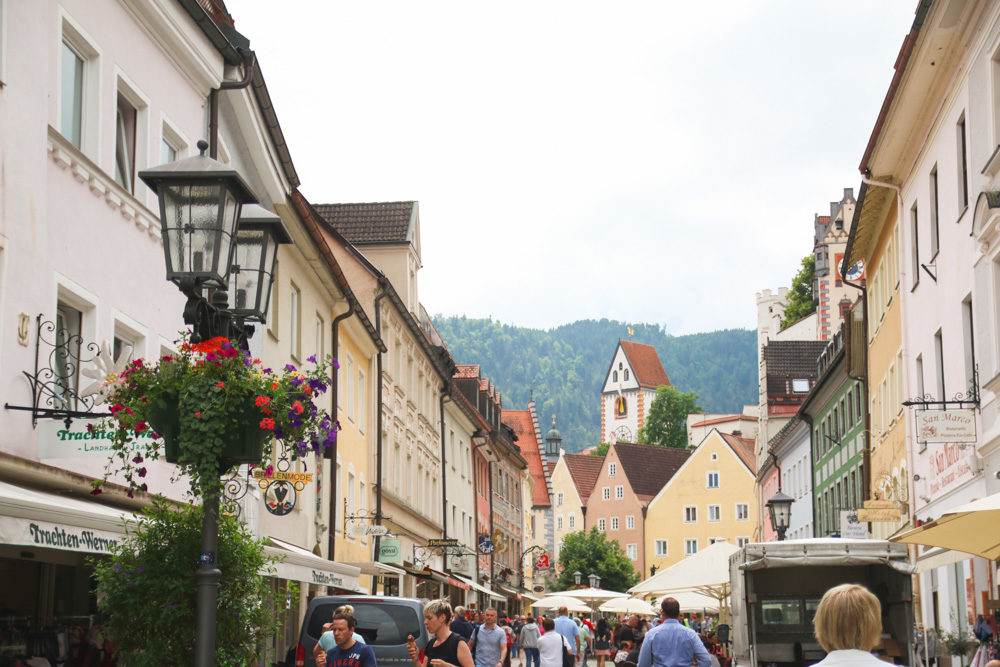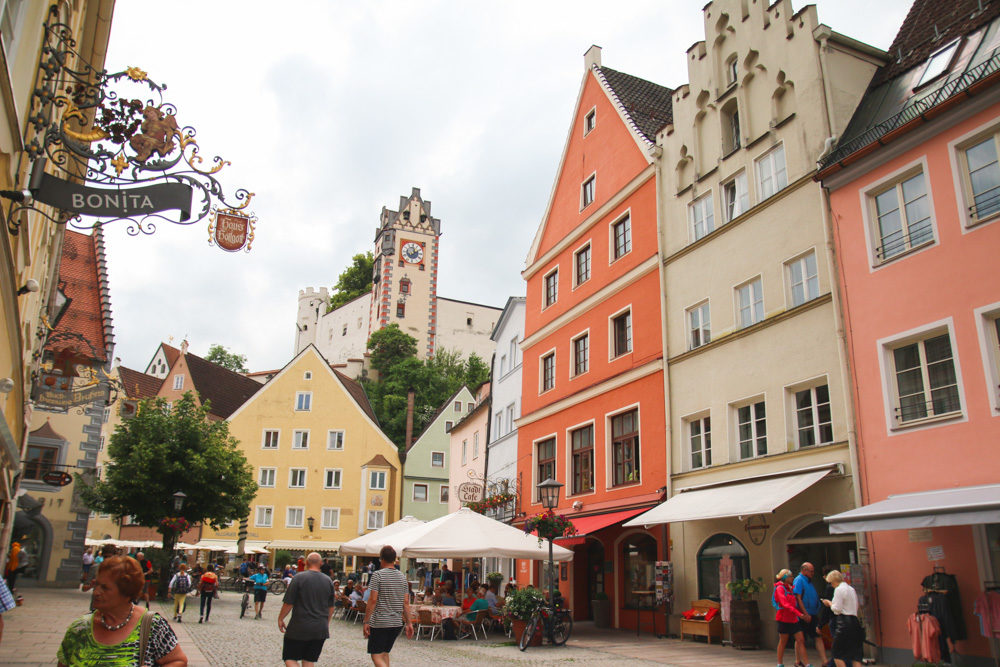 Back to the UK
Sadly, we didn't have too long to stay there, because we had to head back up north towards Luxembourg, ready for our ferry back to the UK the next day. It took us a while to get back up to Luxembourg, with Shane having to stop for a quick nap at a rest area on the German Autobahn, which btw is terrifying to drive on in the van. Well, not really, but the speed that some cars fly down there at!
We arrived back at the first campsite we stayed at in Luxembourg, because we knew we could just turn up at whatever time, park up and pay the next morning easily, and it was super cheap! We arrived just after midnight, fell asleep and woke up first thing, showered and headed over to Calais ready to see our little kitty cat!
We had the BEST two weeks exploring Europe in the campervan and we're so excited to head out in it again next summer to explore somewhere new! We'll be sharing our entire itinerary, how much it all cost us and an FAQ about it – so if you have any questions, let us know!