No one wants to open their sliding door and be drenched with water! We found a gutter system for the Fiat Ducato's sliding door with a built in awning light! Perfect for our requirements as it stops the water running off the roof hitting you as you enter and exit the van, as well as light up our awning area during the nights!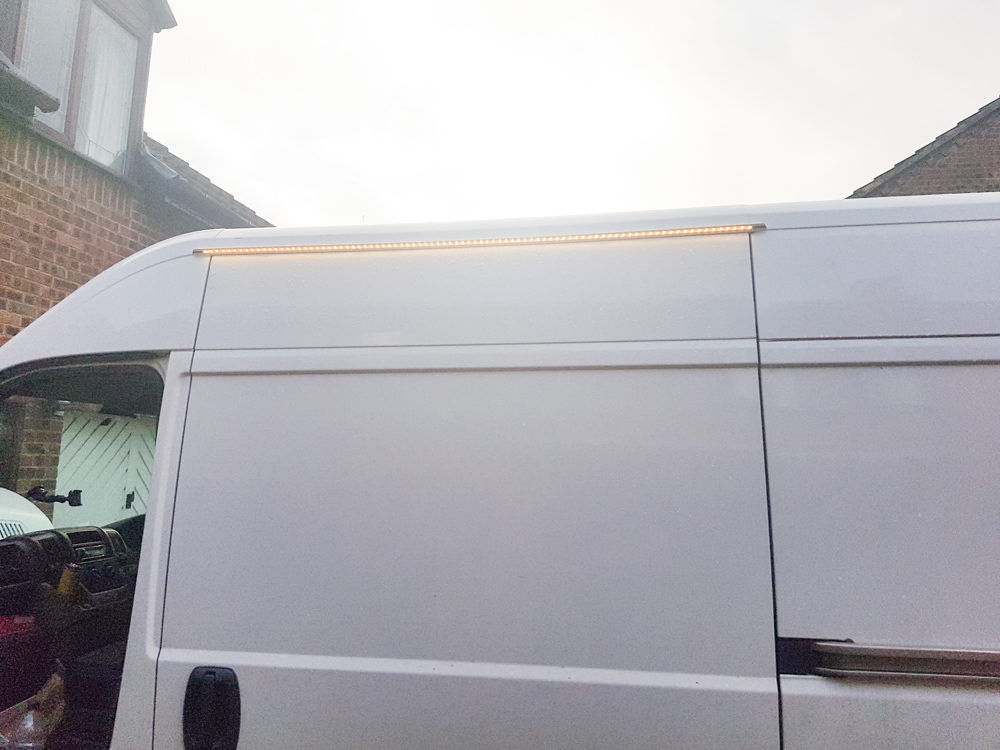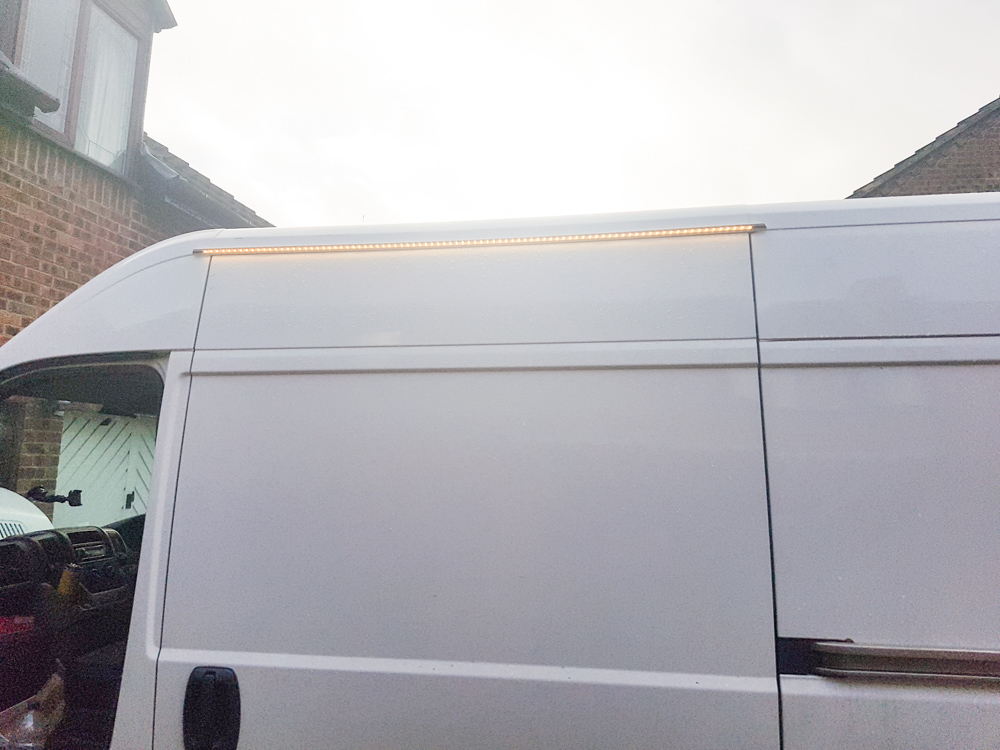 Where from?
We purchased it from Magnum Motorhomes, a direct link to the product is below. They stock a range of items and have a great show room with almost everything you will need to complete a conversion! We drove 3 hours to visit.
Installation
Installation is quite simple. There are 2 wires you need to feed into the van for powering the lights – when put in position you will find that there is already existing holes you can feed the wires through. Ours had plastic covers on there which were glued from inside the van, so I just used a hammer and screw driver to make a hole (as I couldn't get a drill in).
Next step was to clean the area to ensure nothing would affect the sticky tape from adhering. I test fitted a couple of times then when ready, pealed the sticky tape and stuck it into position.
Then I used a small drill bit to drill the 3 pilot holes for the screws, I think I had this fitted in about 30 minutes, very easy to do.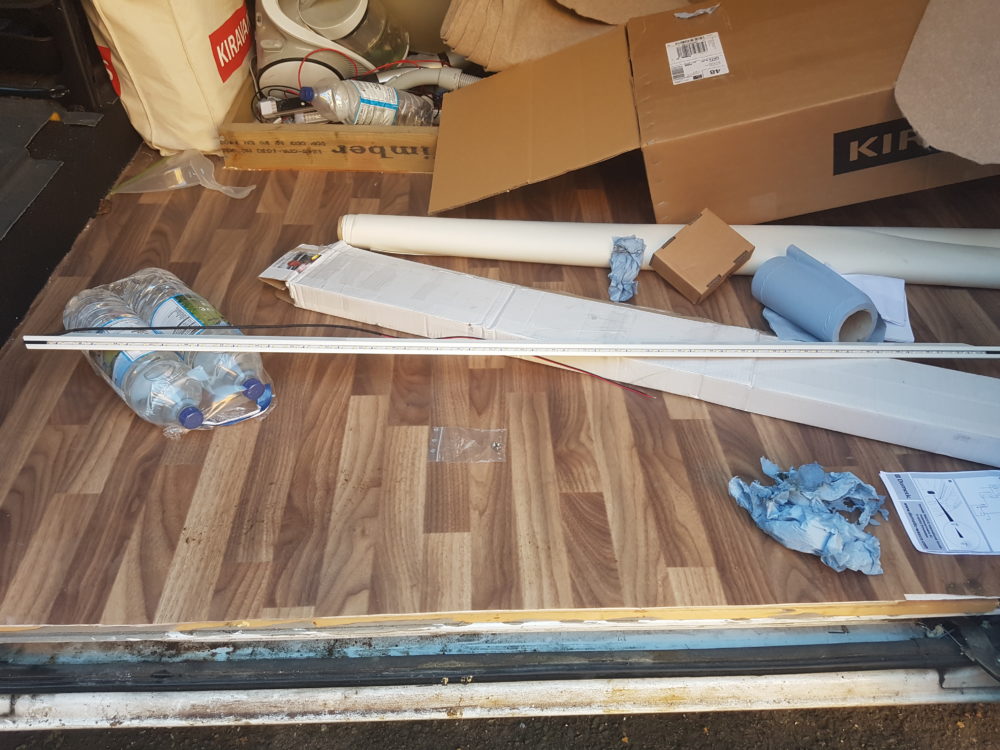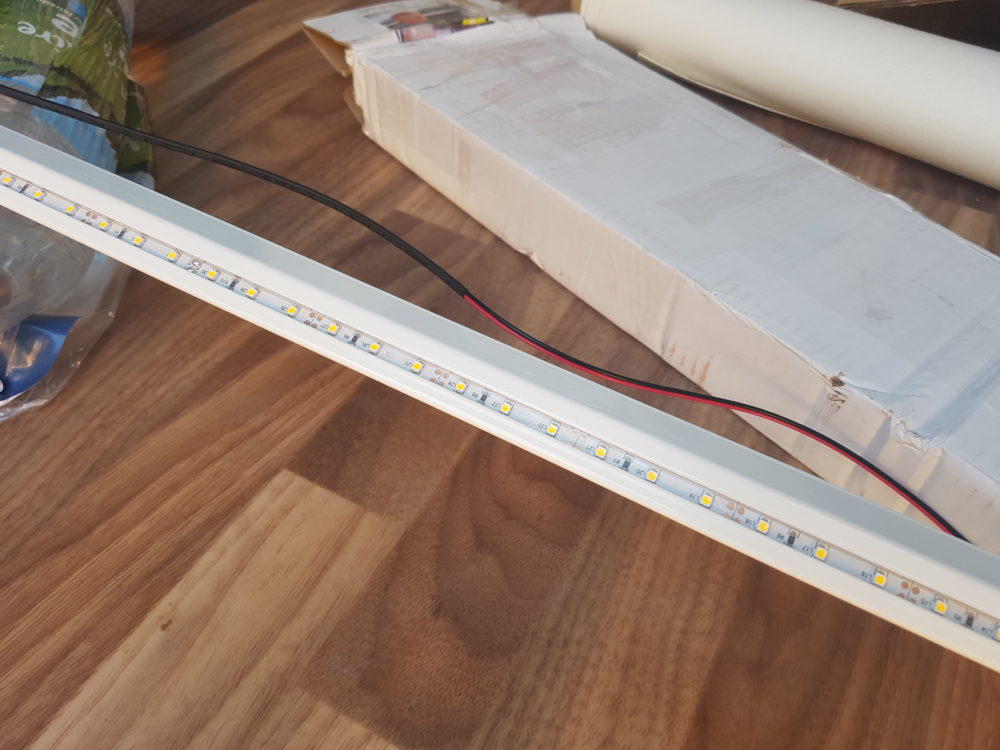 Happy van building! And let us know how you get on in the comments!