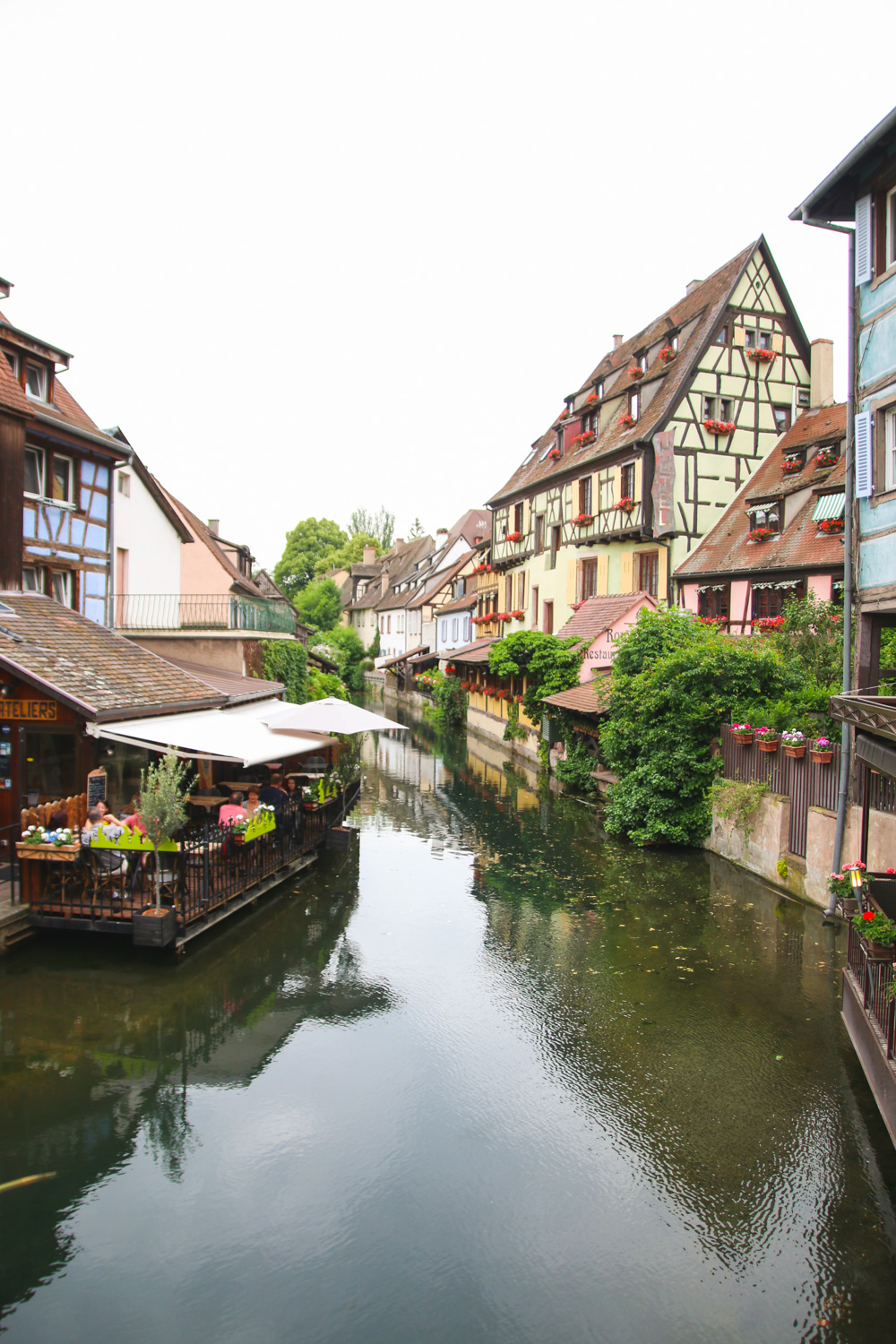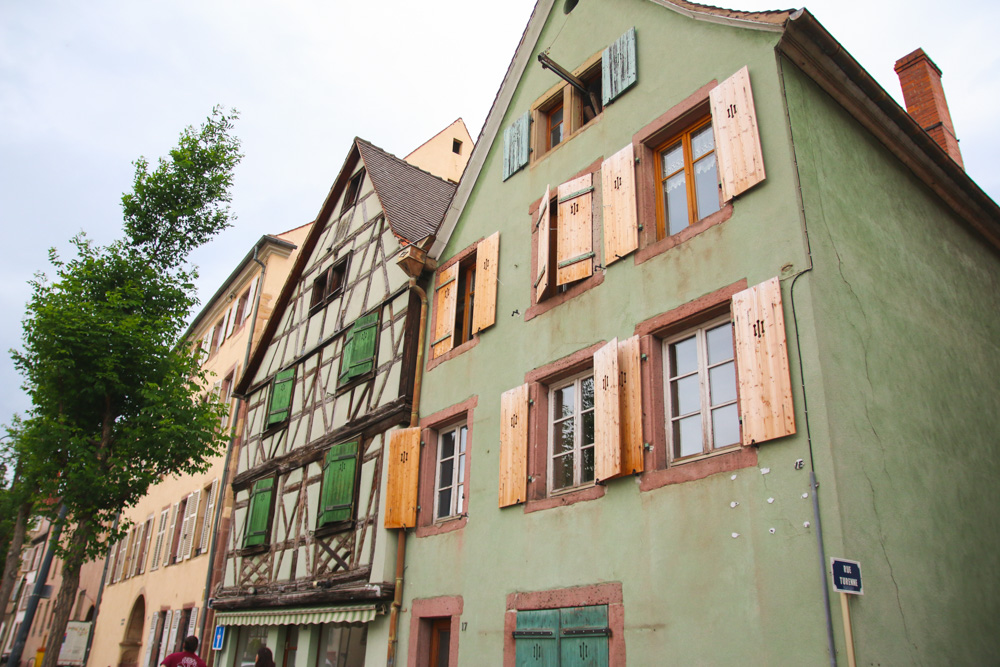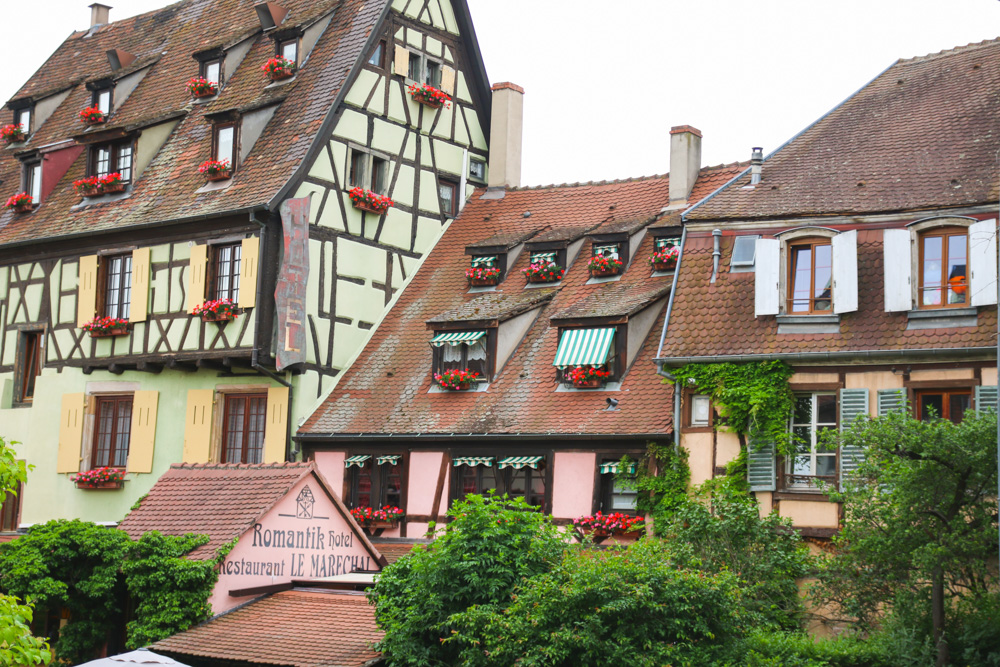 Vianden, Luxembourg to Colmar, France
Our second day was spent driving from Vianden in the north of Luxembourg to Colmar in France. Although the drive is about 3.5-4hrs it was a pretty easy one, as most of it was spent on motorways. We deliberately drove around France rather than through France to get straight to Colmar as the French Toll roads are SO expensive! Instead, we added a day to drive through Belgium, to Luxembourg so that we only had a small stretch of Toll roads to drive along. I think it came to a total of around €22 for the journey, which wasn't too bad.
I've wanted to visit Colmar for a few years, so I'm glad we managed to tick it off on this trip finally! We found parking pretty easily, though it was a sunday afternoon when we arrived, but we got parked for free right by Little Venice.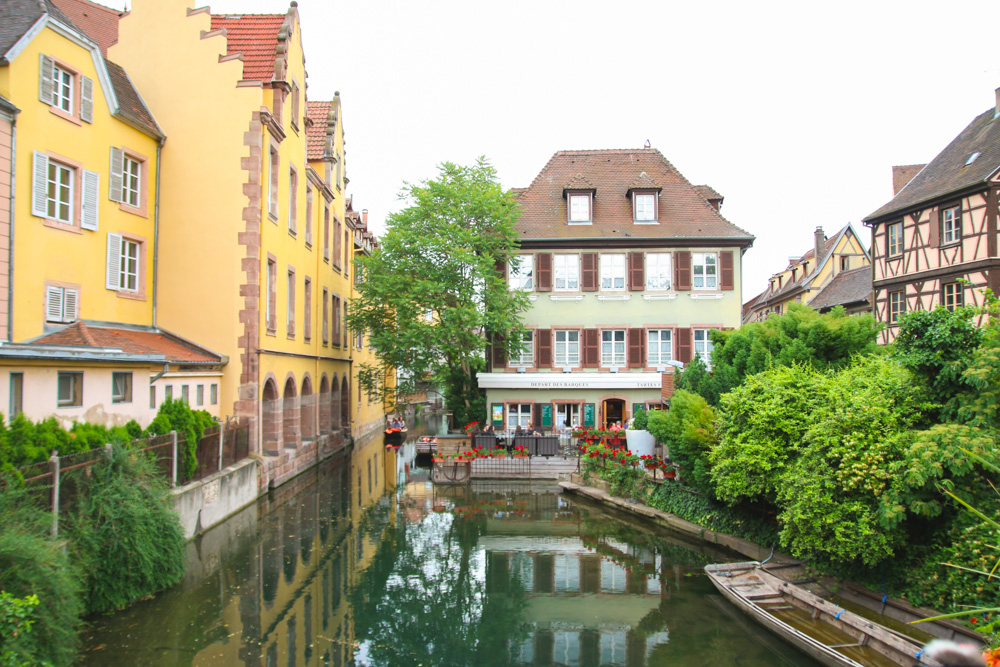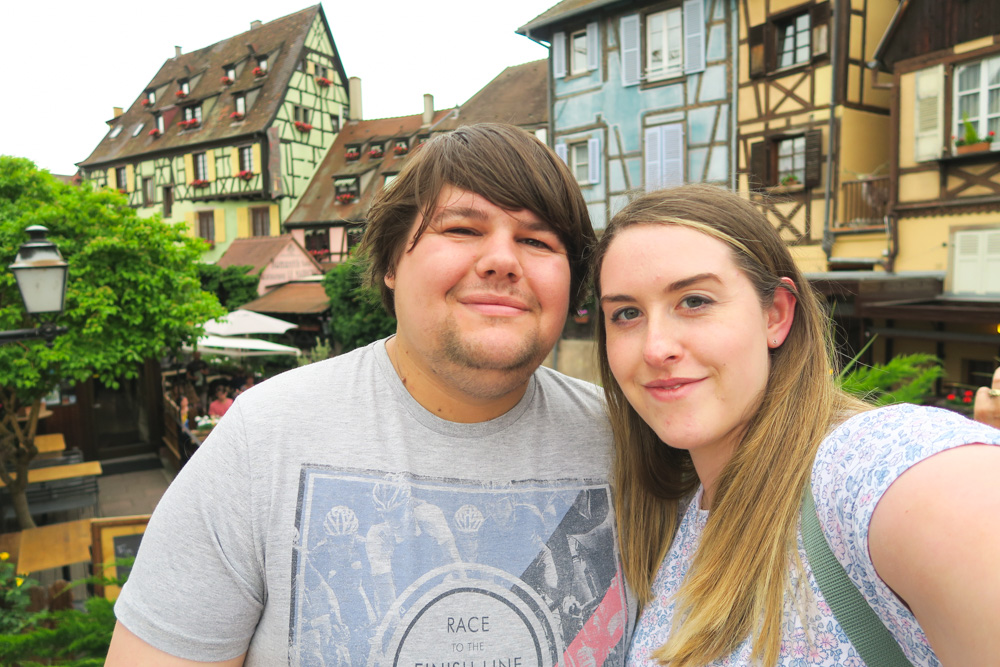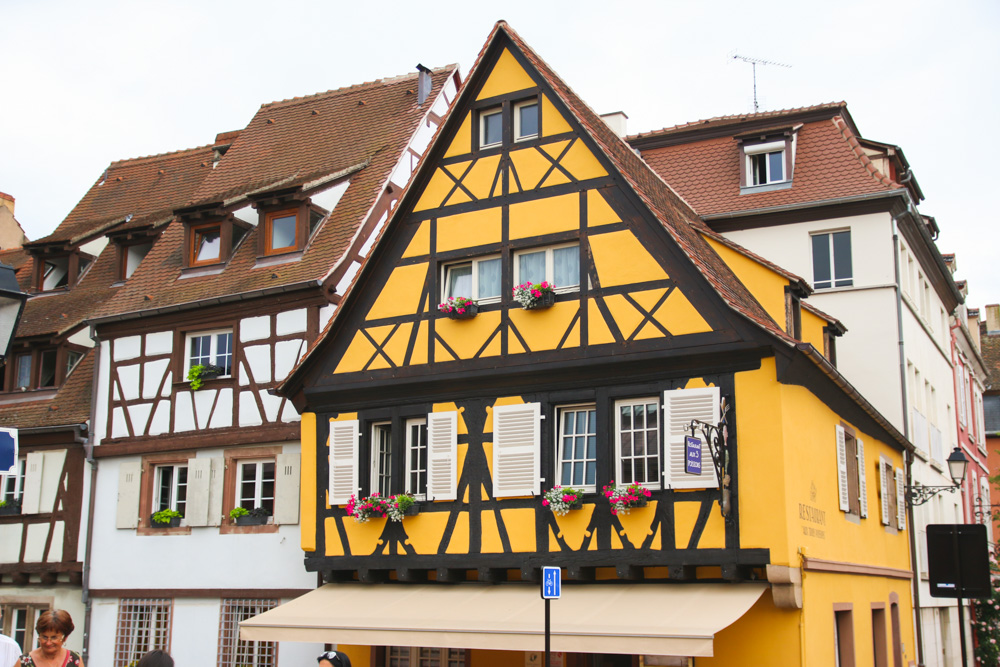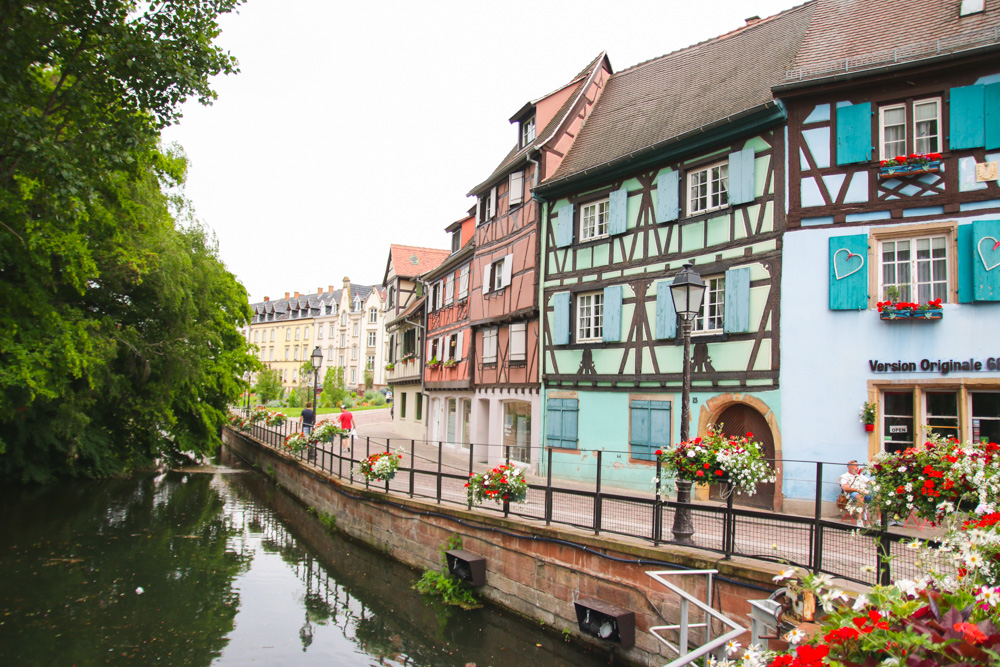 Colmar is located in the Alsace region of France, near the border of Germany so there's a lot of German influence in the region. It was actually under control of the Germans during the two World Wars until it was returned to France after the war had ended. The buildings are known for their half timber design and colourful fronts.
We spent a good couple of hours wandering the streets and getting lost around the old part of the town. You can take a boat trip around the area which costs €6pp and lasts around 30 minutes. I wish we would have taken one now, as it would have been nice to see it from another angle. It reminds us so much of Cambridge in the UK – with their punts.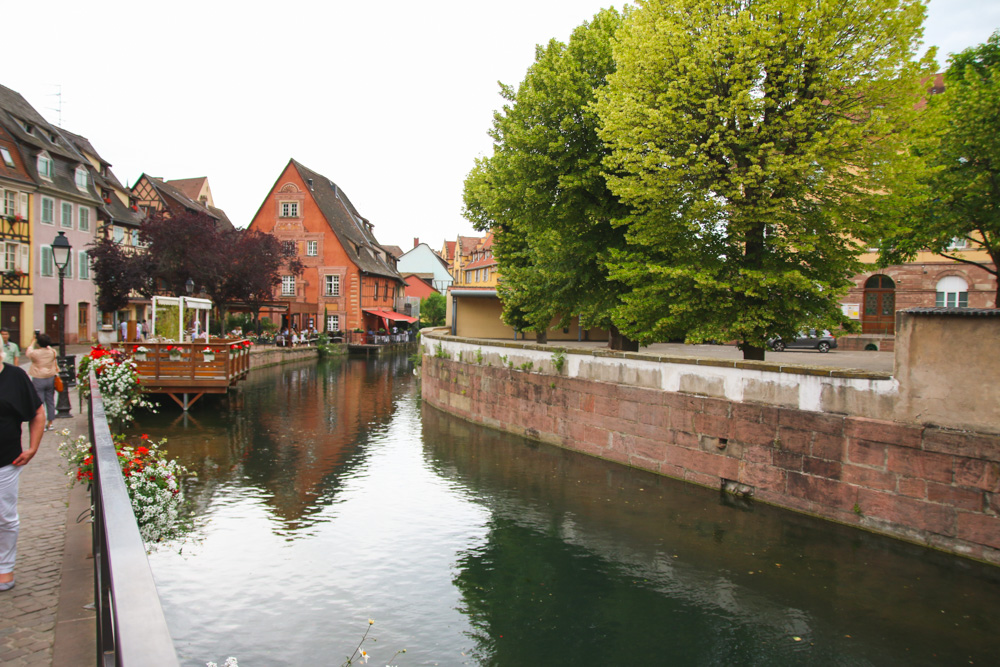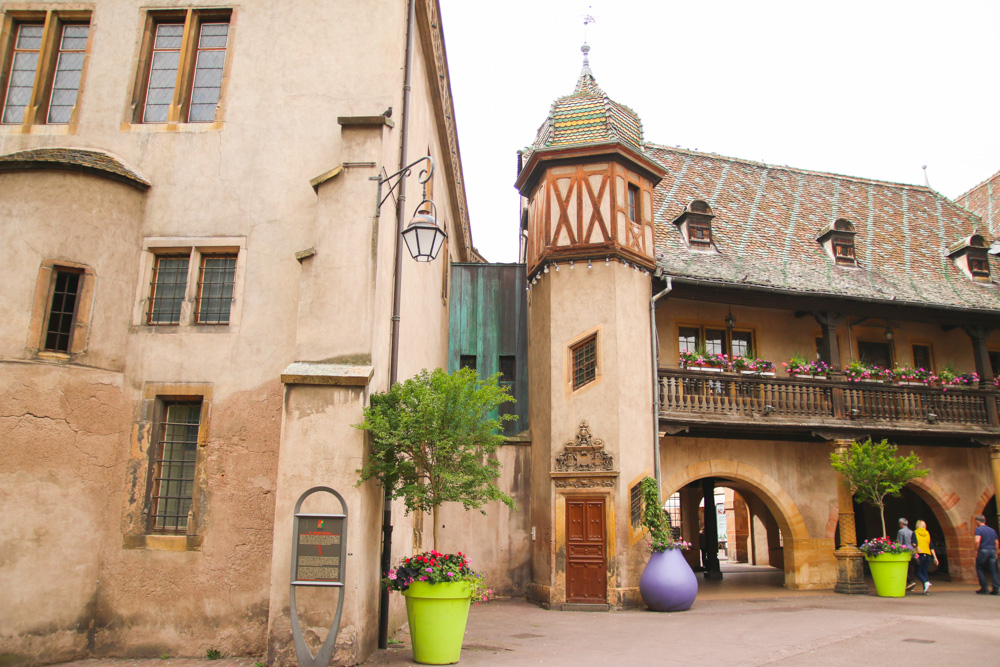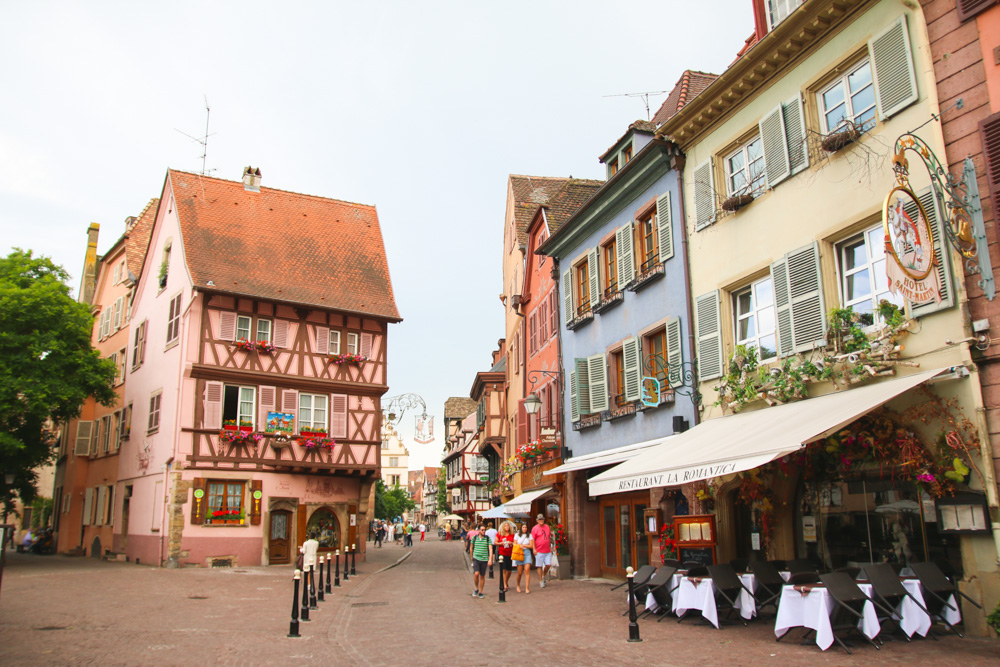 We stopped for some lunch – I had a tuna salad and Shane tried the local Munster cheese salad. The cheese was so good! Definitely try it if you're in the area.
Eguisheim
Afterwards, we headed to the nearby town of Eguisheim on the demands of my parents who visited a few months before we did and said it reminded them of the town in Beauty and the Beast. So after a hundred messages asking if we'd been there yet, we decided to head over before it got too late.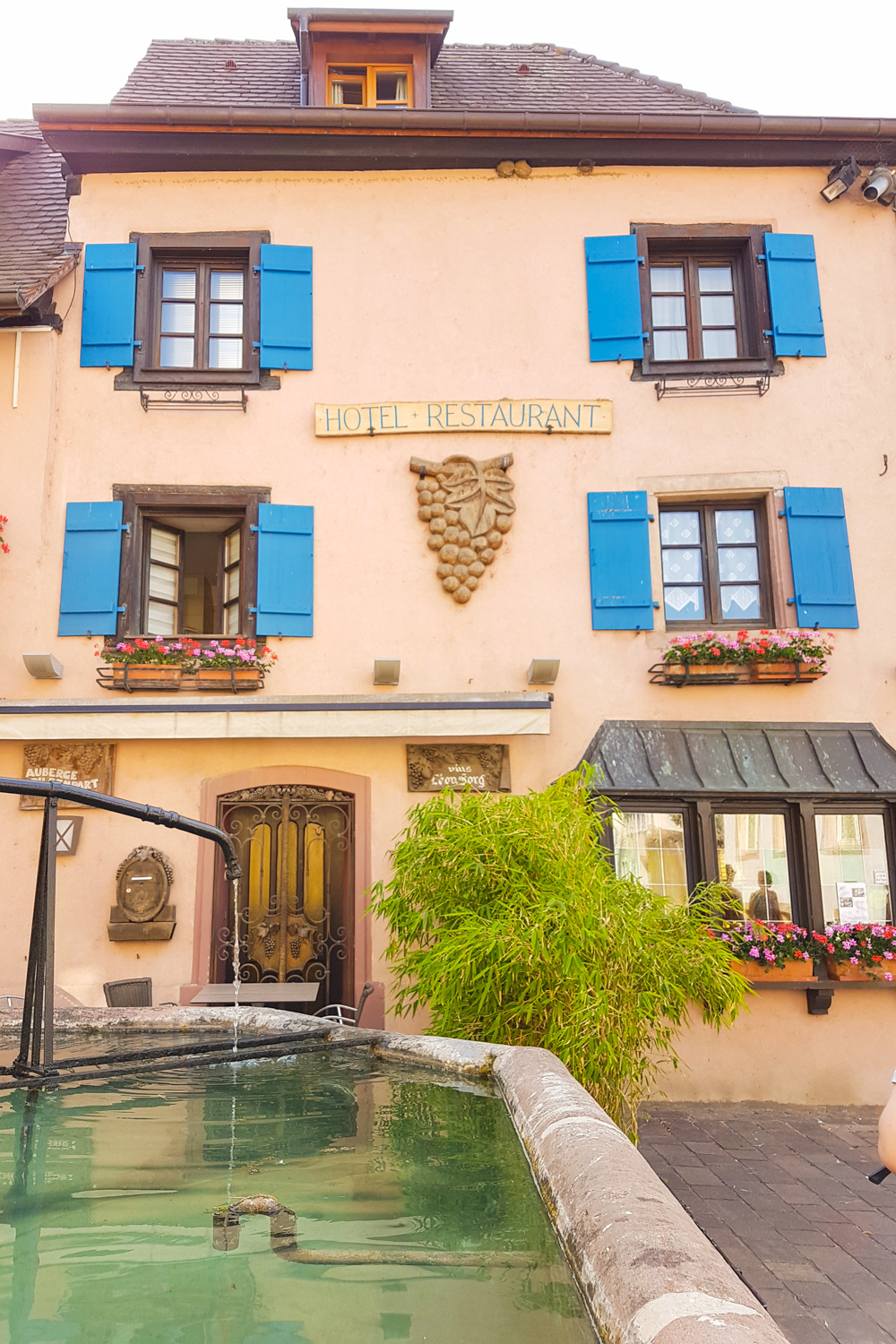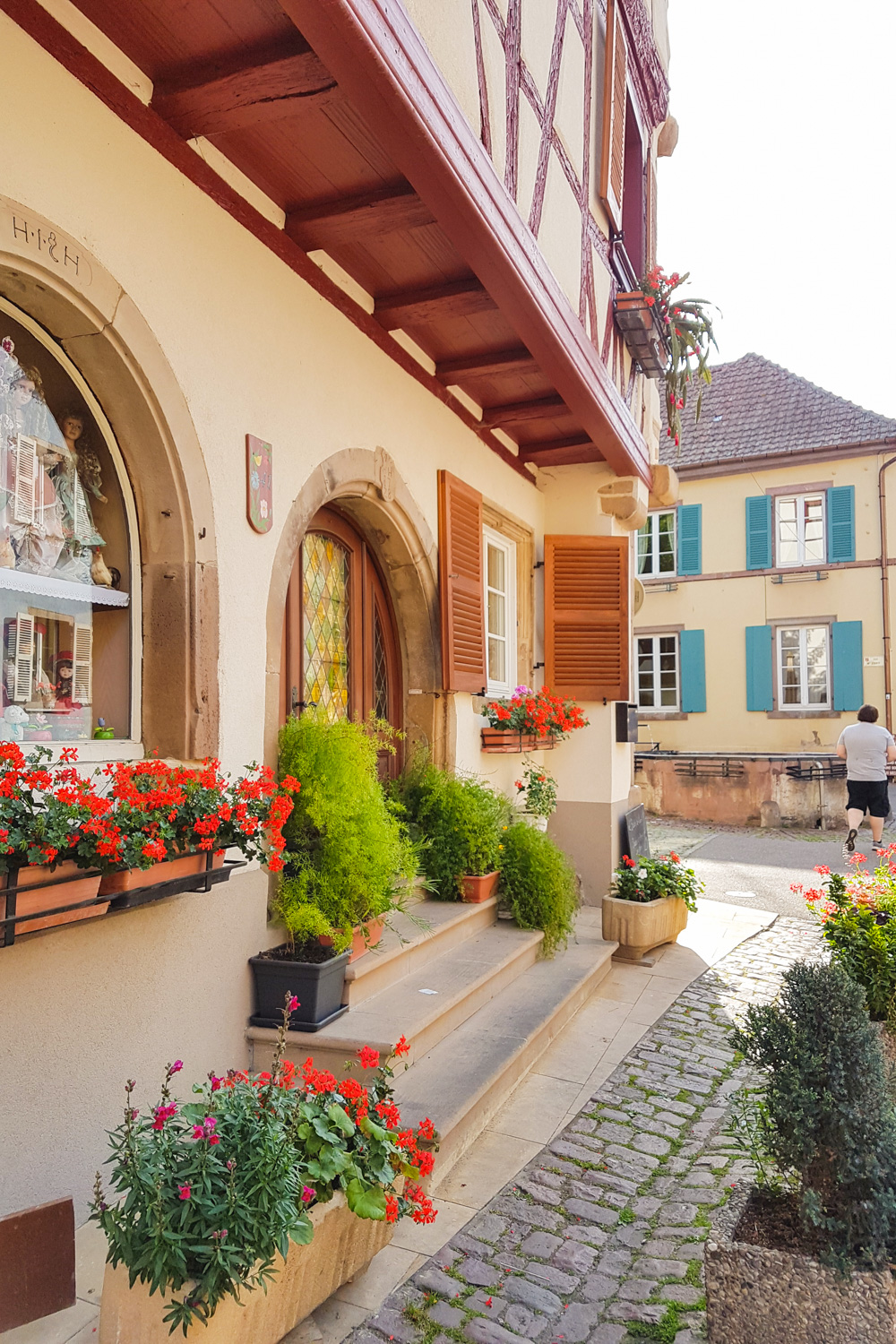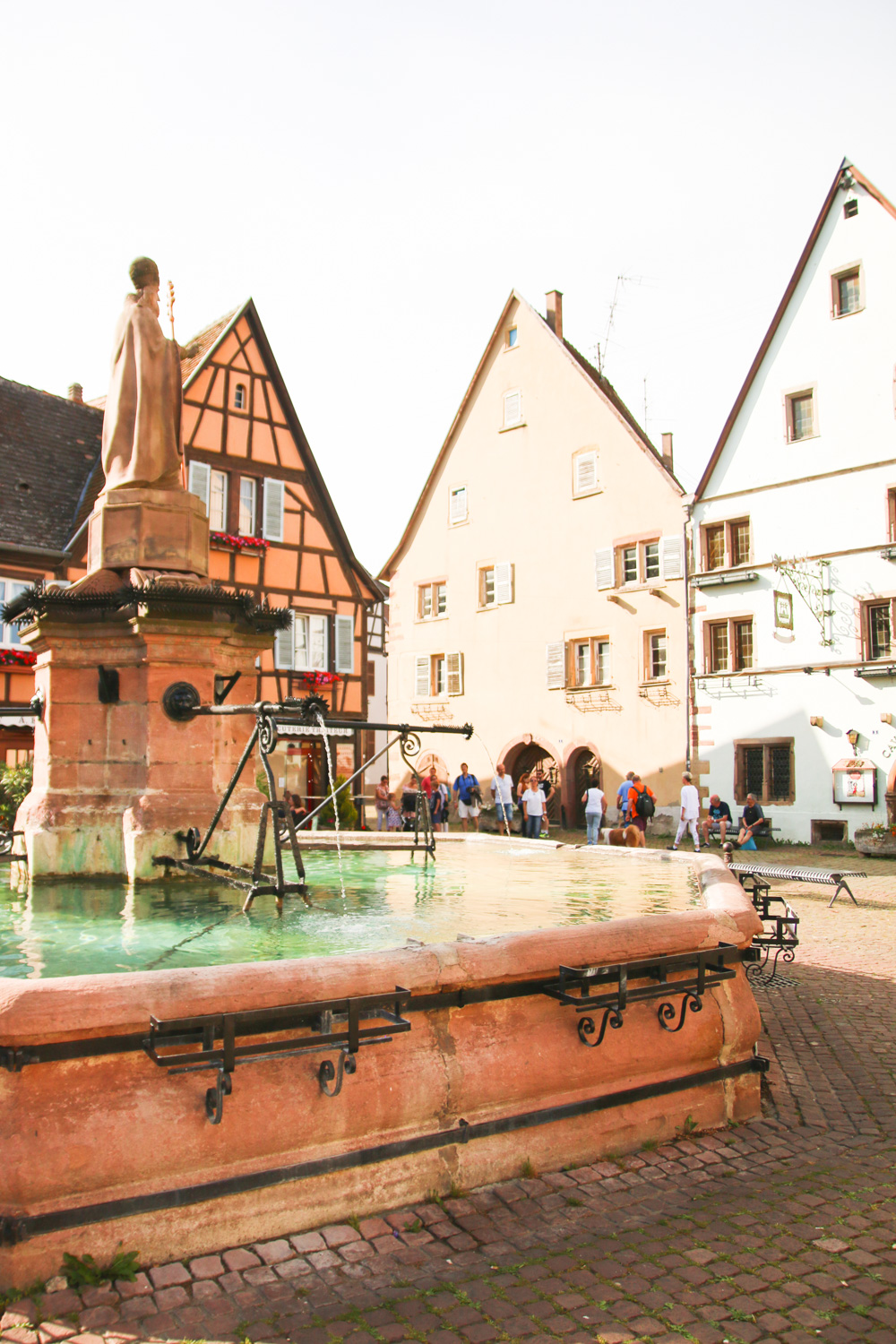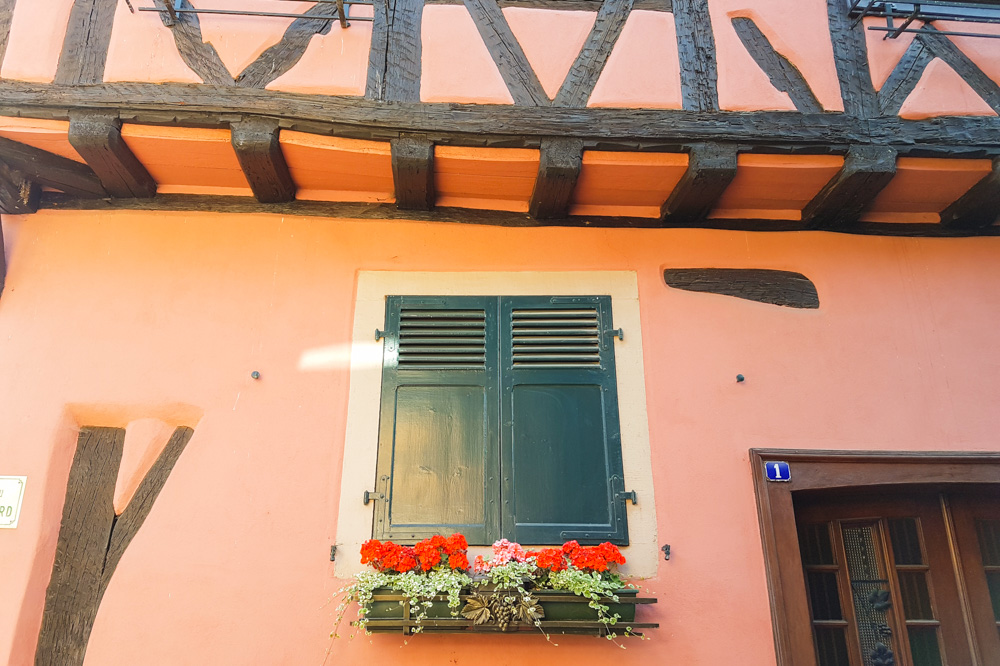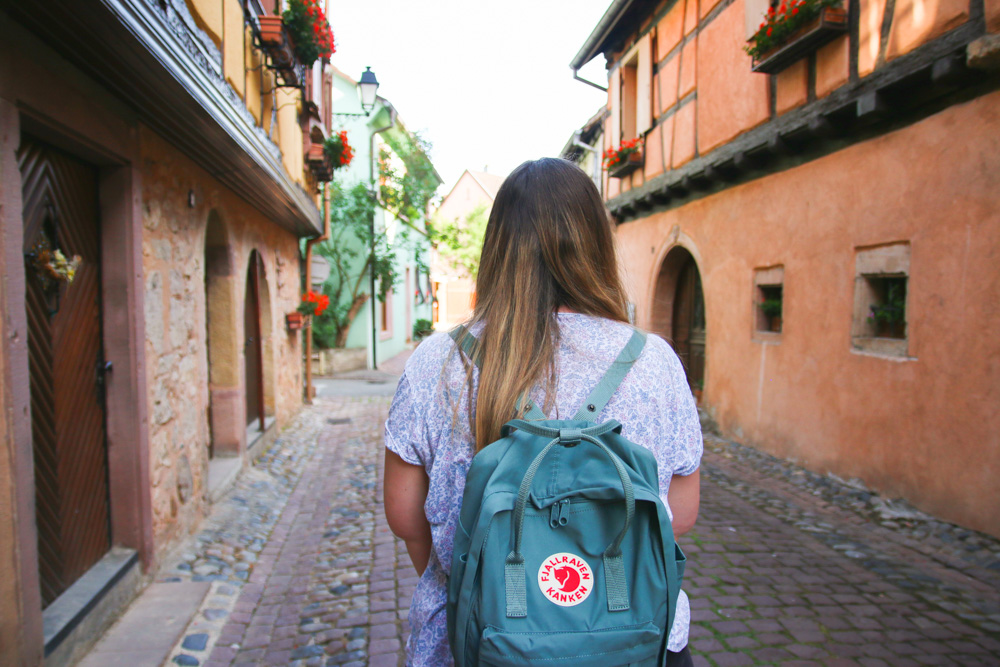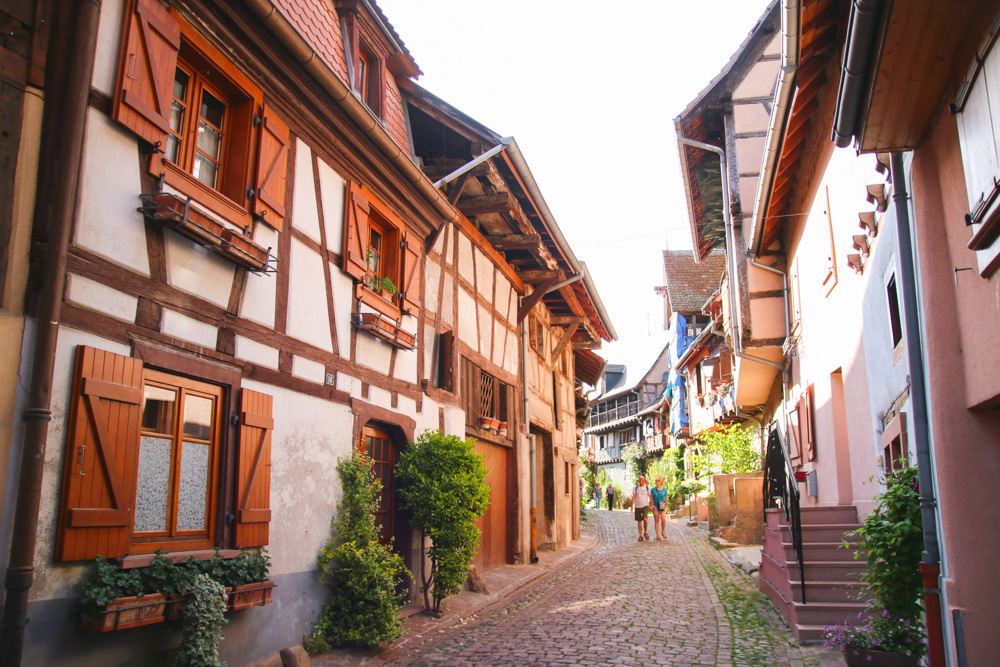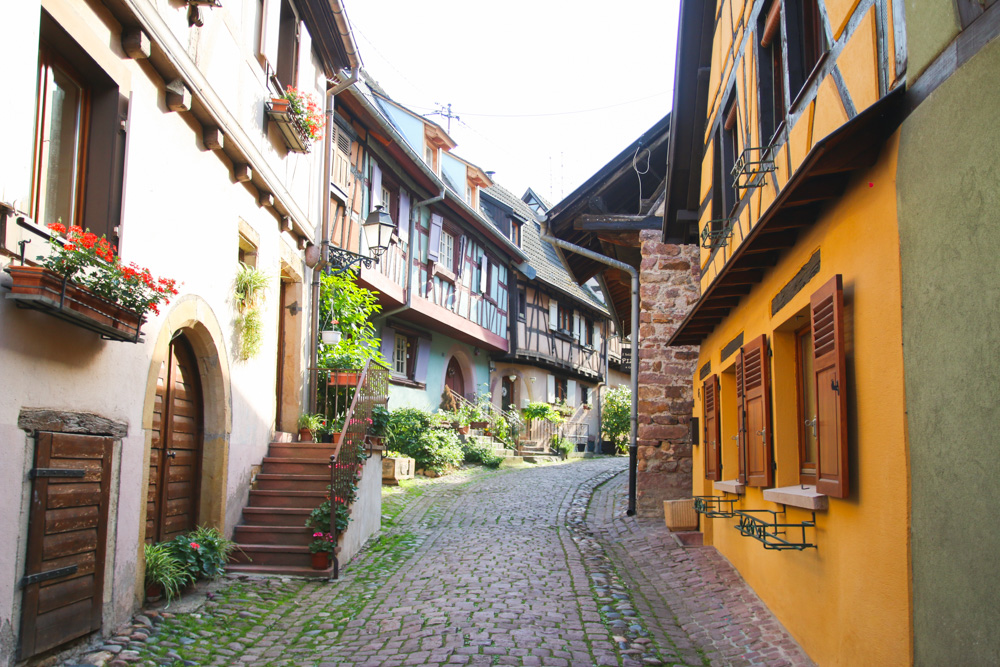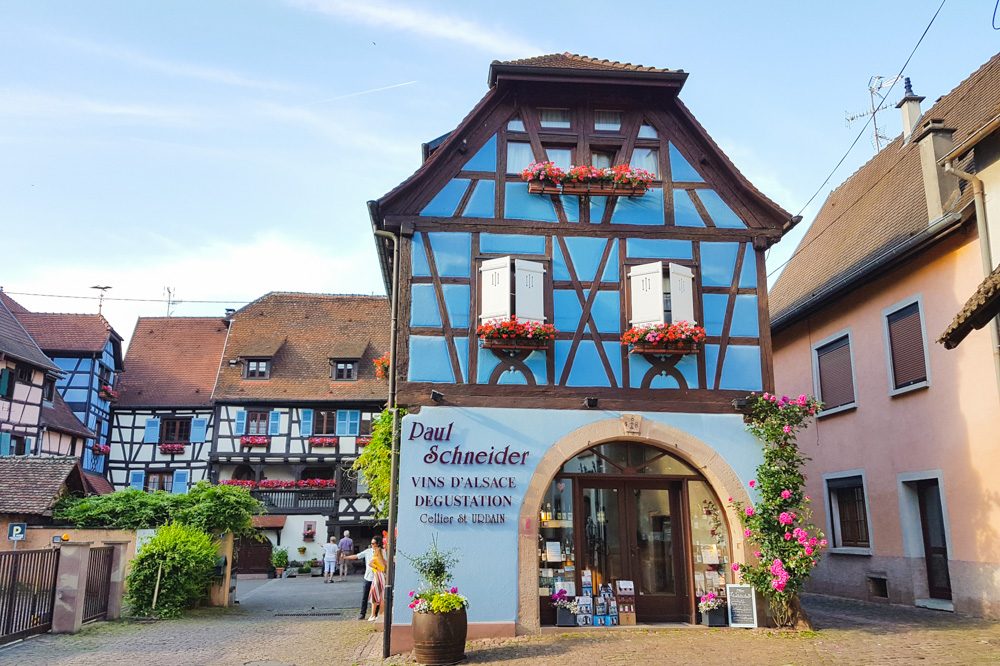 I think we actually ended up preferring Eguisheim over Colmar. It's a lot smaller and quieter, though still pretty touristy. It's such a strange little village, as it's made of three circular streets which all come back to the middle area, filled with shops and restaurants. There aren't many cars in the village either, so you can just wander the streets freely.
Like my parents said, it reminded us so much of Beauty and the Beast, even if it's not in Provence! It's quite small so an hour is plenty here. There's a huge car park outside the main village which cost €3 for all day parking. It did say no Motorhomes, but we managed to fit in (just) with our LWB Fiat Ducato and no-one said anything to us. If you're a smaller van then you'll have no problems parking.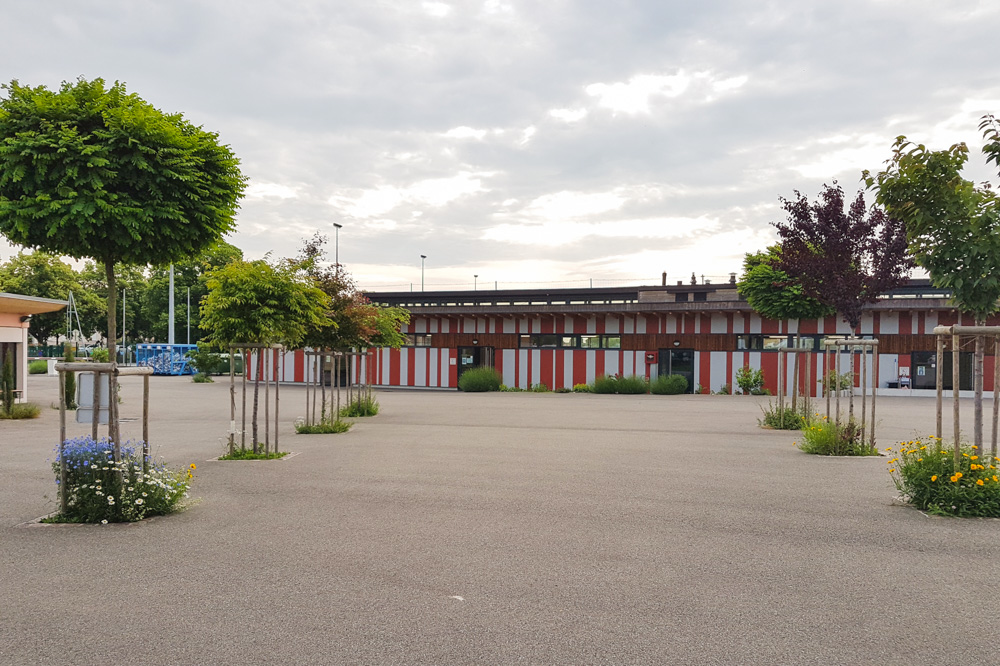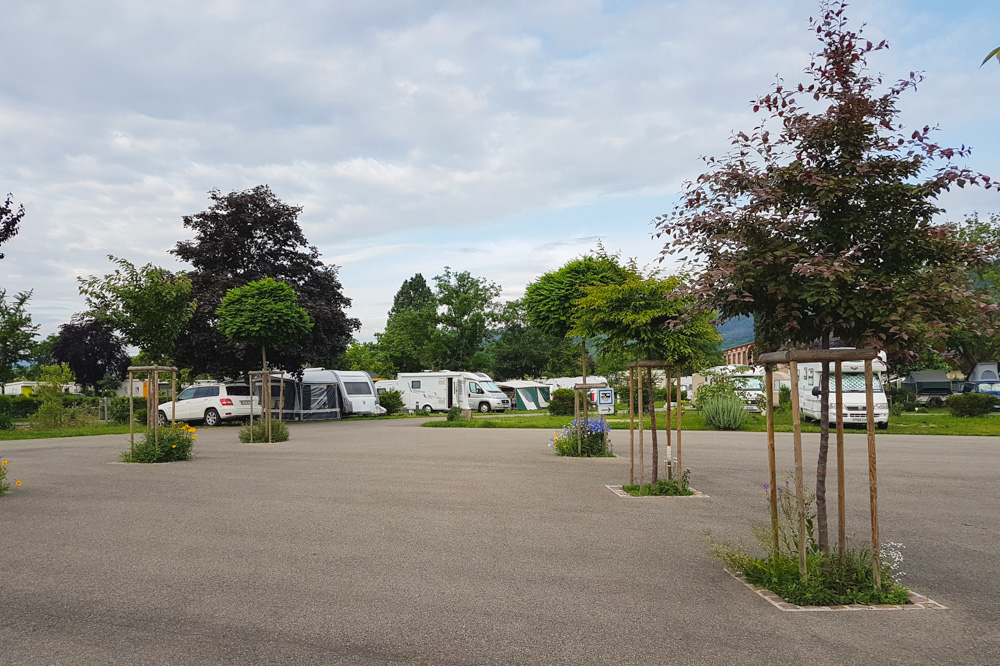 Afterwards, we used the Park4Night app to find a nearby campsite. We ended up choosing Camping Le Medieval which was about a 15 minute drive from the centre of Colmar and about 10 minutes from Eguisheim. The campsite was ok. The facilities and shower block were brand new and very clean, but the pitches were a little unkempt, but we were only there for the night so it wasn't too bad.
Have you been to Colmar or Eguisheim before?