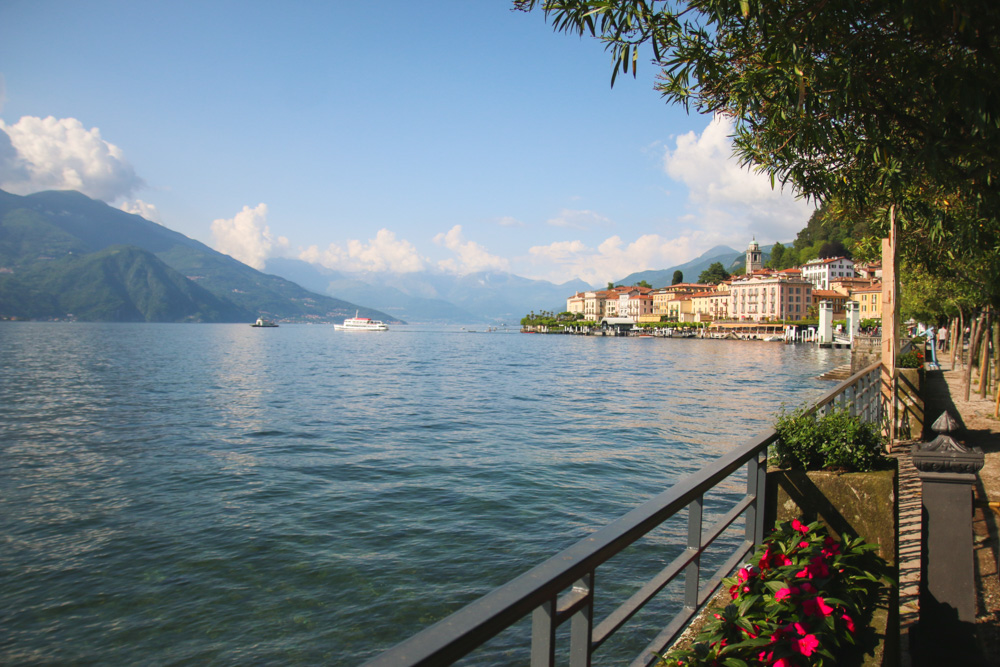 From Switzerland to Italy
After setting off from Interlaken in Switzerland, our next stop was to Bellagio at Lake Como. Lake Como and specifically Bellagio, has been on my bucket list for years, so it was nice to finally be heading there. We woke up to clouds, which turned into rain on the journey south into Italy, but luckily by the time we arrived in Bellagio, it had all cleared up and the sun was finally back out.
The drive was from Interlaken to the Italian border was SO pretty. Yes, it incuded the beginning of the crazy mountain roads we experienced through the rest of the trip, but the views were amazing. We saw so many mountains and waterfalls along the way. If you've ever driven through Switzerland, you'll know how many tunnels there are! We actually drove through one of the longest ones – the Gotthard Road Tunnel – at 16.9km (10.5miles) long. As we entered, our radio was hi-jaked by the tunnel info channel to give us safety info! Such a strange experience, as it was all in Italian, German and then English.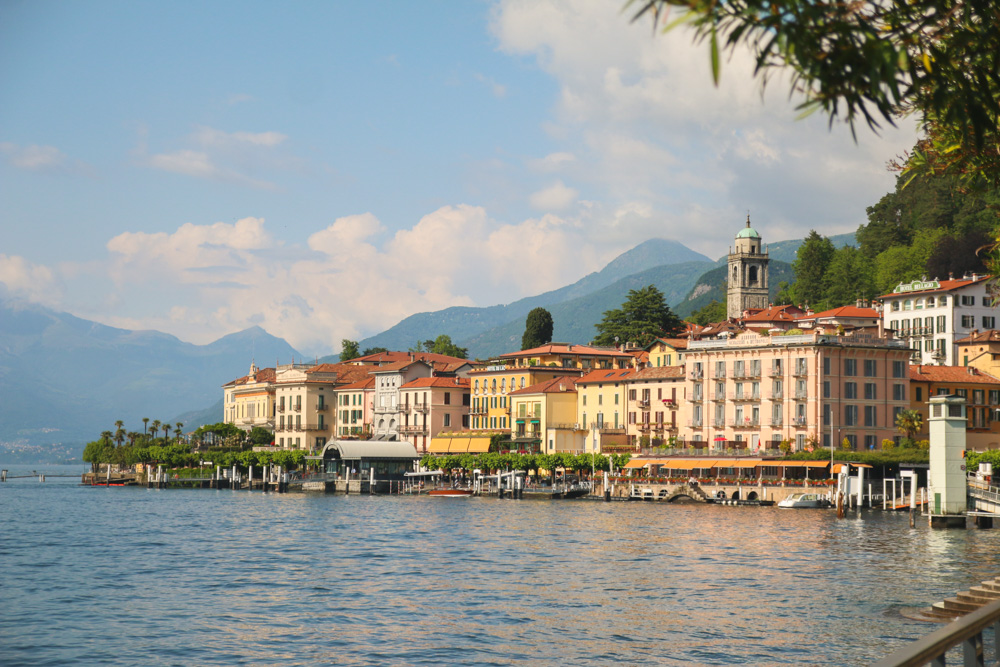 Bellagio, Lake Como
I'm pretty sure we were supposed to pay a toll for using the tunnel connecting Switzerland to Como in Italy, but we followed the signs for campervans rather than cars and skipped through a massive queue of cars, got straight to the front of a separate queue and there was no-one there to come over to us, but there were officials going to each car in the car area. We sat there for a few minutes wondering what we were supposed to do so just drove off! Afterwards, we decided that we probably went to the wrong area and that was where you paid for the toll? Who knows haha!
Como was the first place we experienced the famous Italian driving! It's insane! People drive all over the place, cutting lanes, beeping horns and the roads are just so confusing to add to it. We managed though, and finally got onto the road to Bellagio. There were so many signs for no lorries, no wide vehicles, but oh man we did not realise how bad that road from Como to Bellagio would be! You could barely fit 2 cars in places, with a cliffside on the driver side and a cliffdrop to the lake on the other (with a small metal barrier), and it was such a squish!
The locals don't even care and just come flying around the corners on the wrong side of the road. Luckily, we ended up catching up to the local bus, which happened to be a coach, so we just stayed behind that for the majority of the drive and they cleared the road for us haha! We had to drive that road for a good 20-30km which ended up taking us a good 30-40 minutes.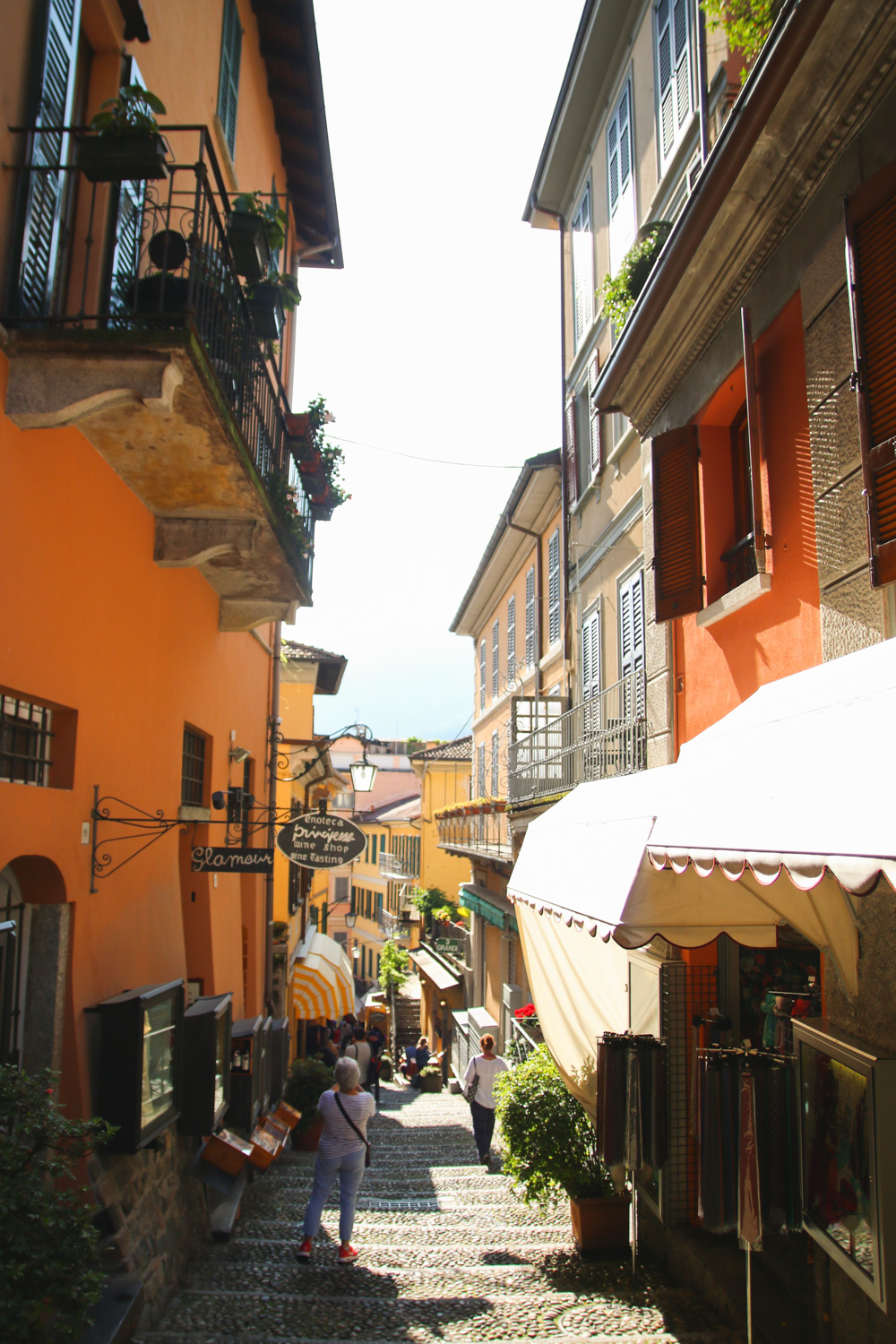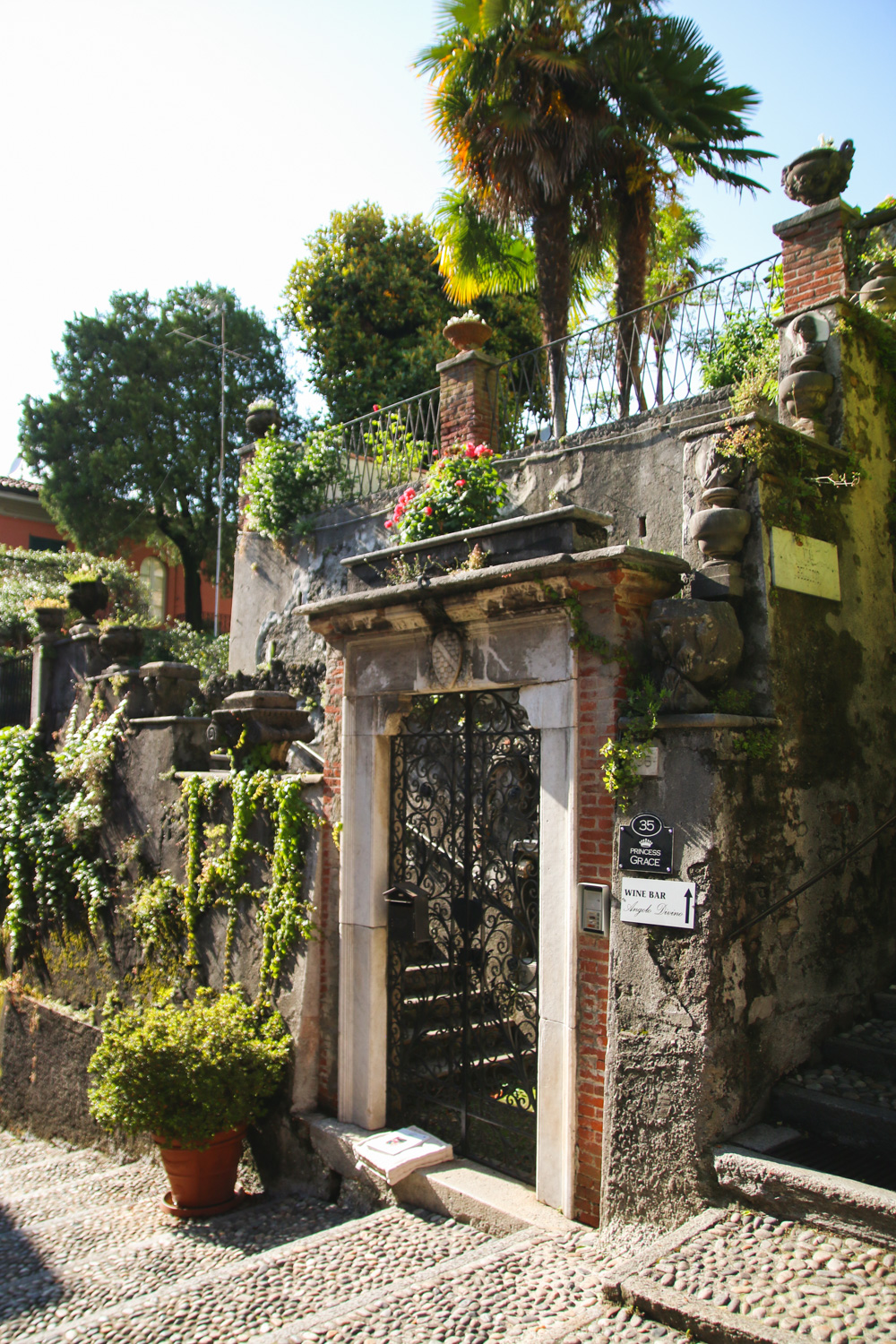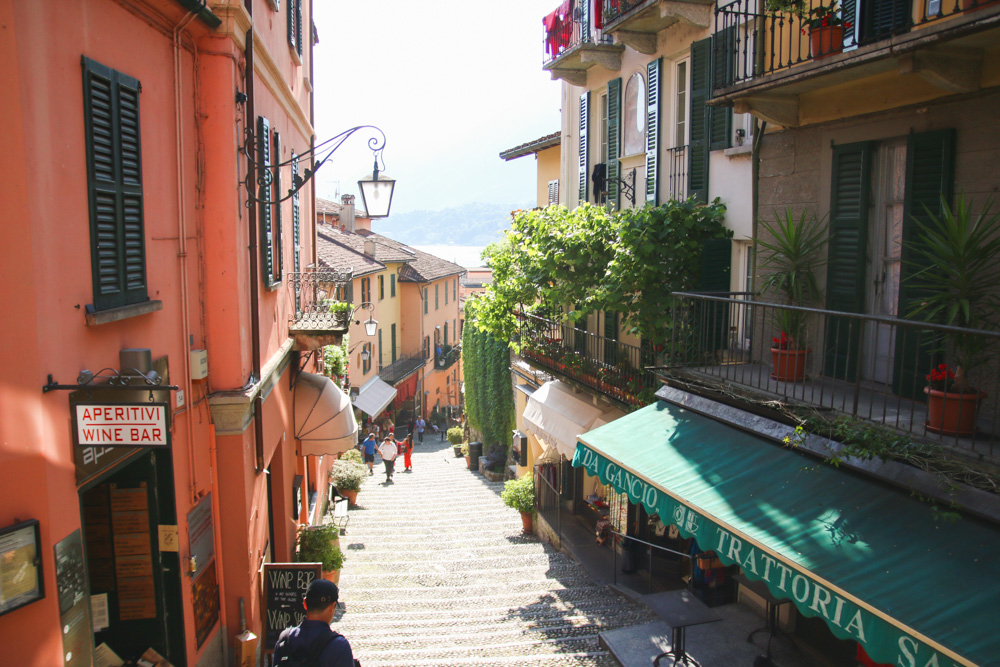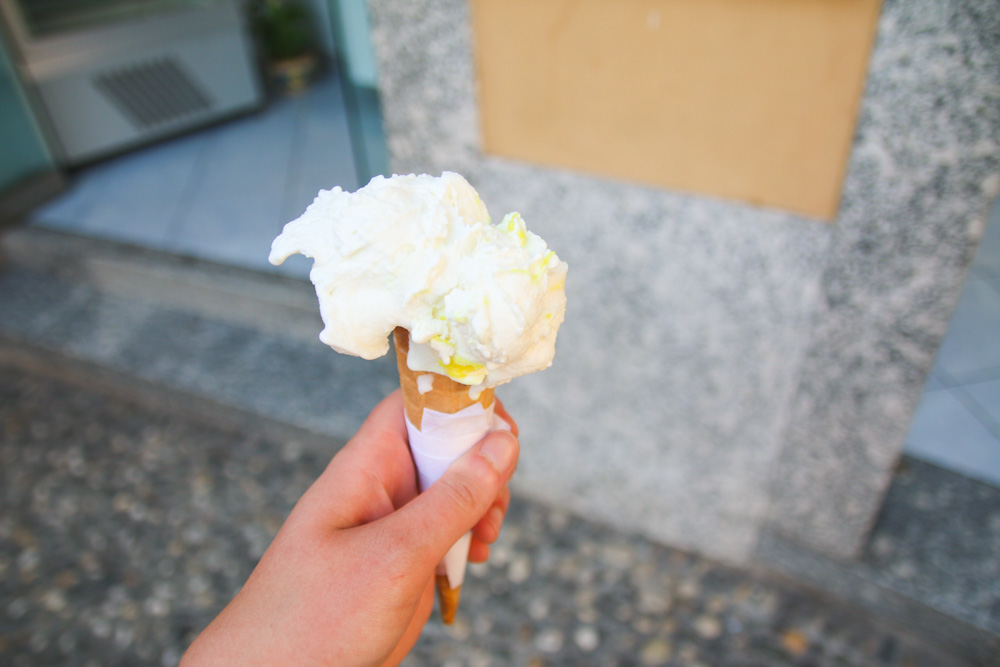 We found parking just outside Bellagio near the bus stop which was quite cheap (I think it was a few € for a few hours), and then took a slow walk into the town. I actually expected it to be a lot bigger than it was and ended up seeing the main area in about an hour, including a stop for an amazing gelato – I got a scoop each of coconut and limoncello. So so good!
Afterwards, we headed down to the lakeside, watched the ferries shuffling cars and people from town to town and just people watched for a bit. Shane found a lovely little campsite a 15 minute down the road towards our next destination so after chilling for a while headed over to the campsite.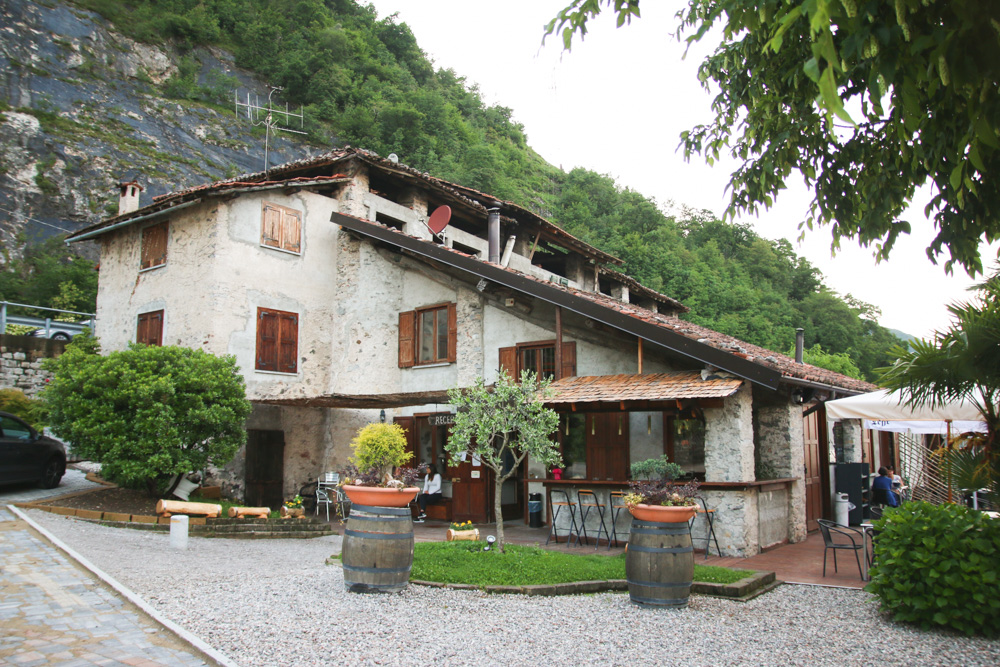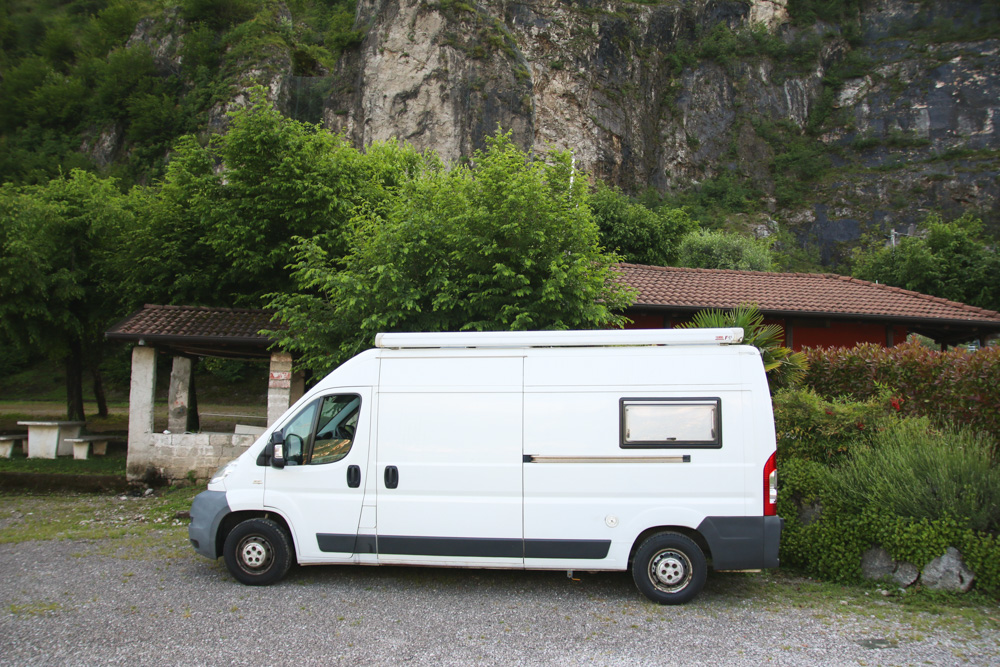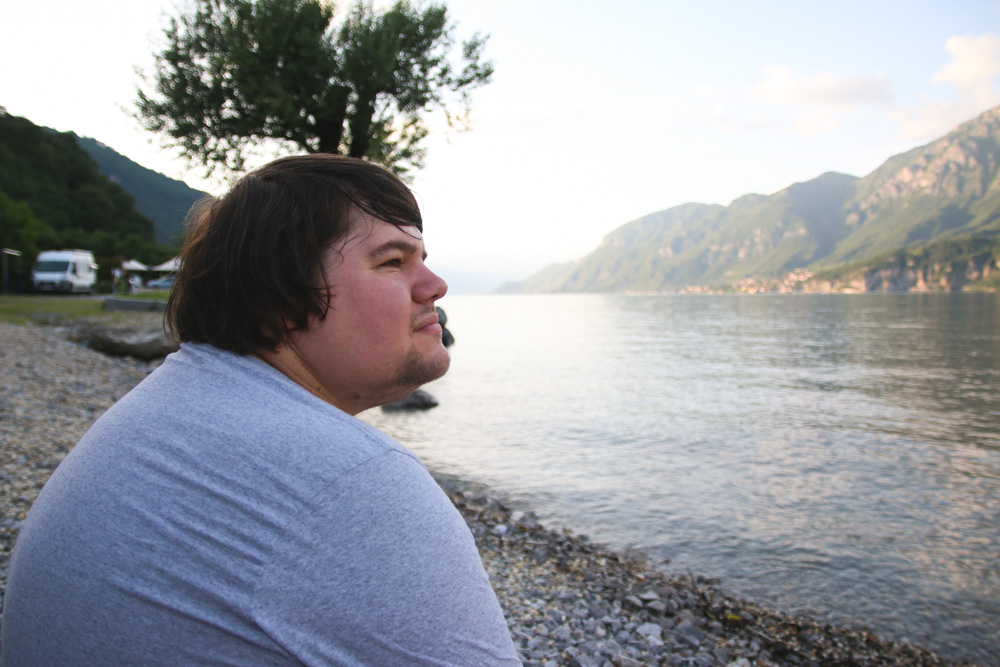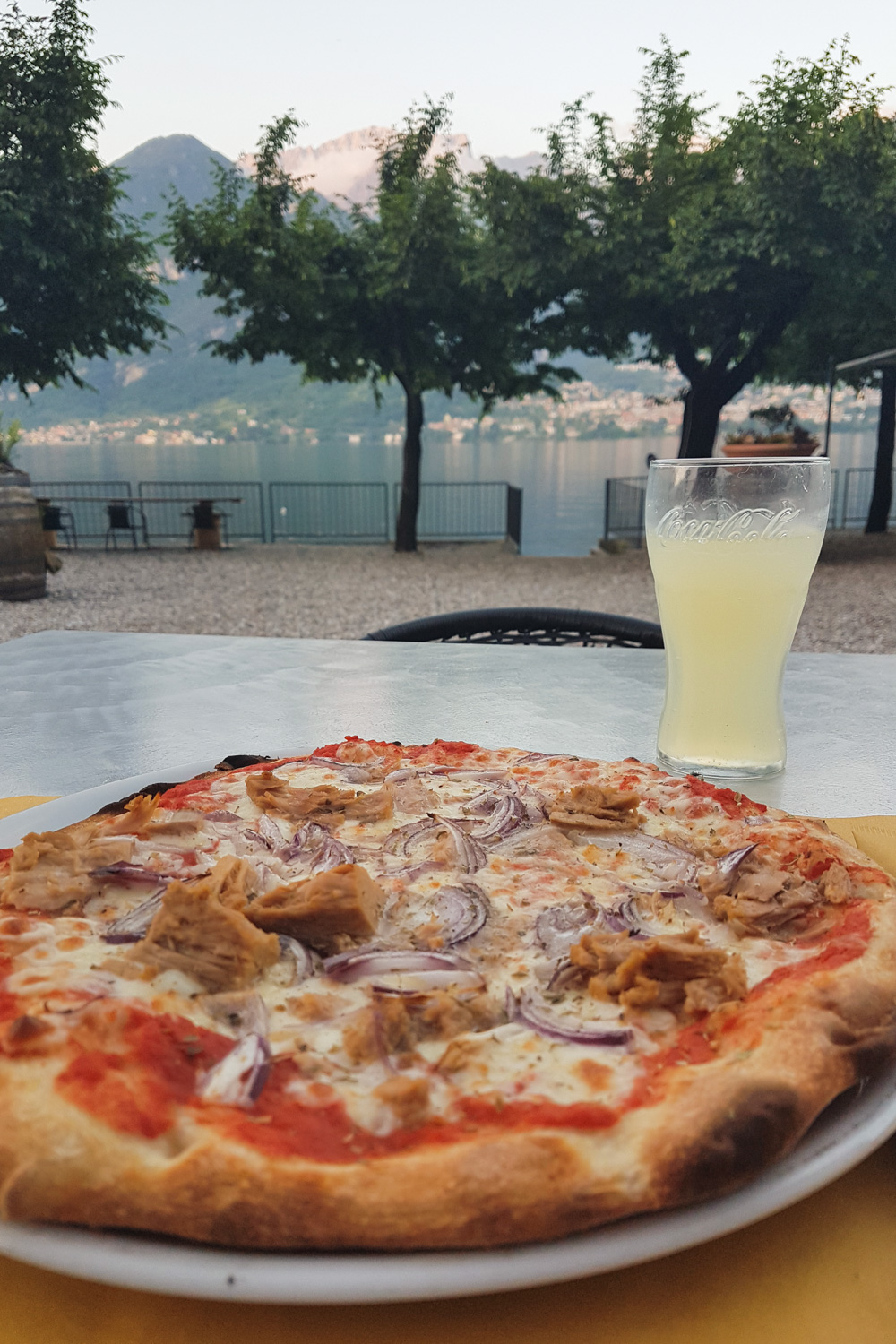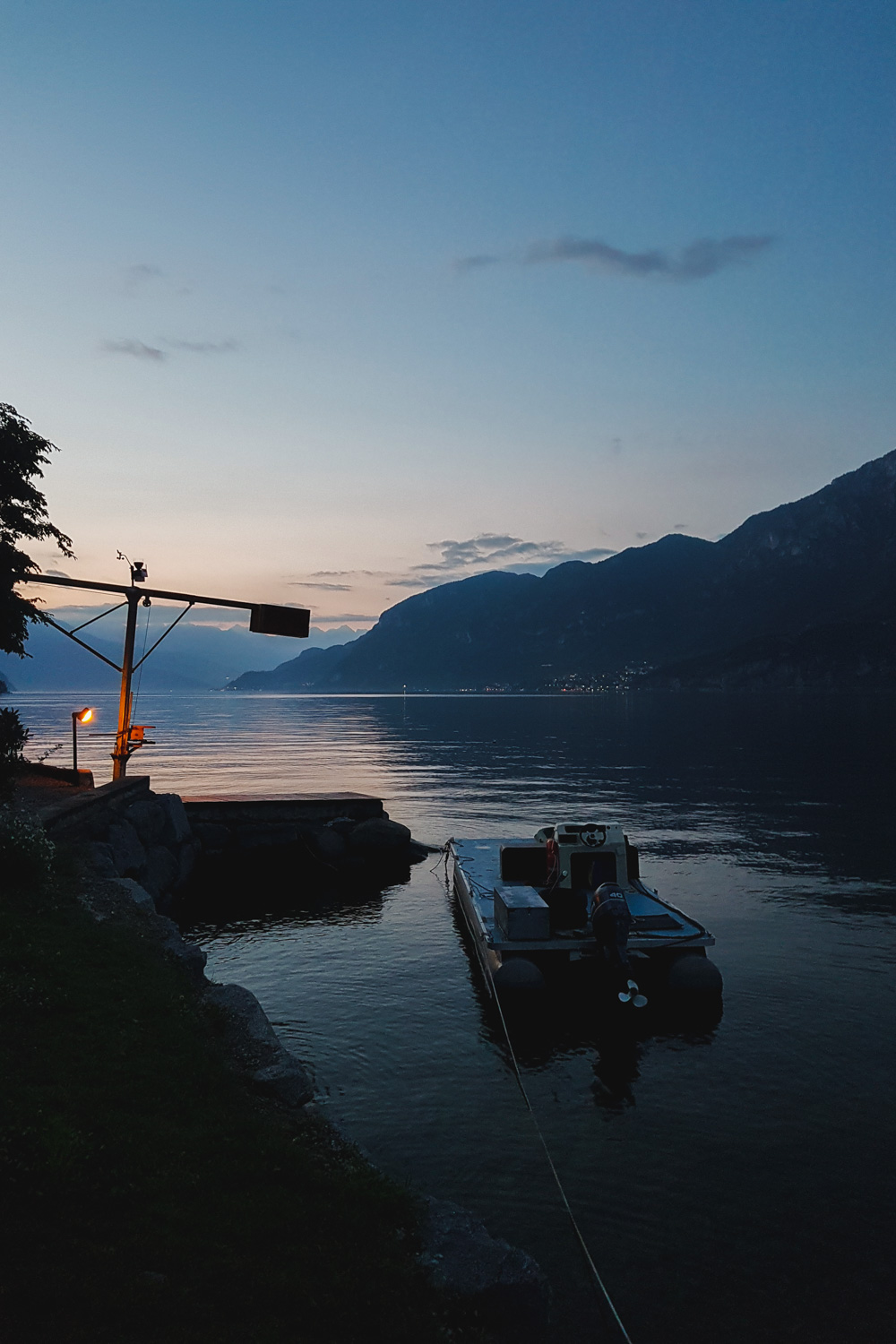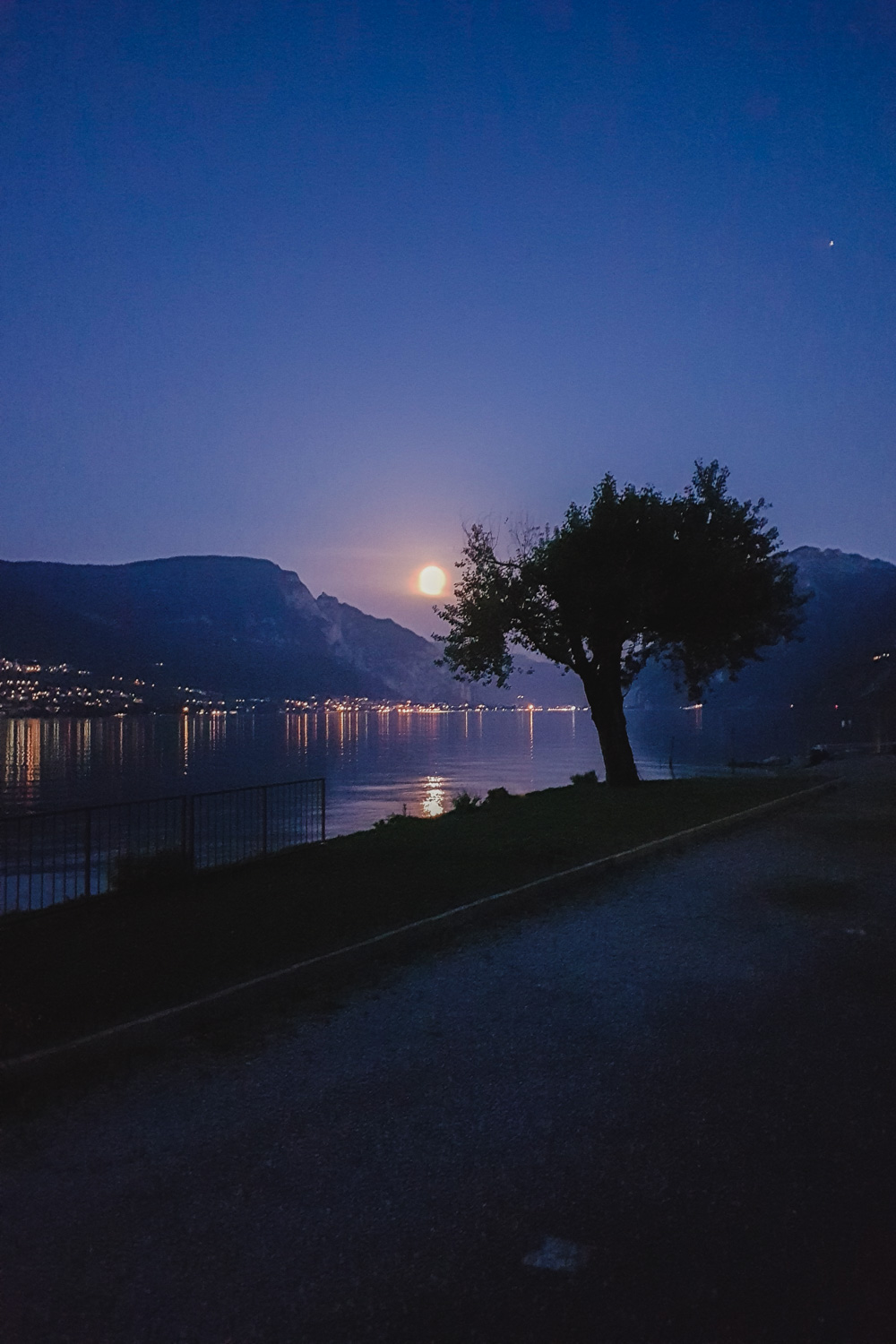 Camping at Bellagio, Lake Como
This was one of my favourite campsites of the trip. Just look at those views! I mean, the actual campsite facilities were a little rustic, but it did fine for what we needed it for. It's set right on Lake Como, with it's own private beach and a little trattoria on site, which was so busy when we arrived with locals (always a good sign right?). We were planning on cooking our own dinner but once we parked up and smelled the food coming from the restaurant, we couldn't help it and had to go order a freshly made pizza and watch the sunset. It was SO good!
I definitely recommend staying there if you're ever in the area. There aren't really too many campsites around Bellagio, and I mean, the showers had no hot water by the time we got to them, but it was actually pretty refreshing with the humid italian heat, but it had working toilets so we couldn't complain really. This is where we stayed. It was quite cheap – we paid for it with our dinner, but it was under €40 for both the camping and two pizza's and drinks!