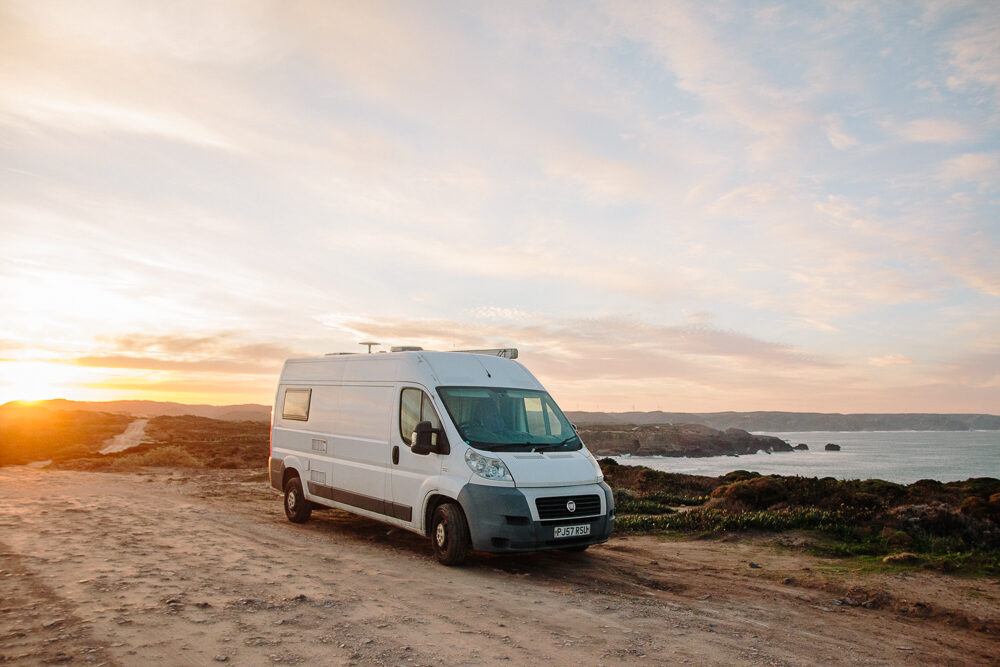 Christmas in The Algarve
We first visited The Algarve in December 2017 and fell in love with it. We had our campervan at the time, but flew there for a quick weekend break for a bit of winter sun, and instantly knew we'd have to come back in the van one day. It's just one of those places where vanlife seems so easy, and who doesn't want to escape the British winter for a bit of winter sun?
Well, fast-forward 2 years and that dream finally became a reality. We started planning the trip in January, booked the ferry crossings in July when they were finally released by Brittany Ferries, and set off 5 days before Christmas on the Portsmouth>Santander crossing (we'll have a review of that soon).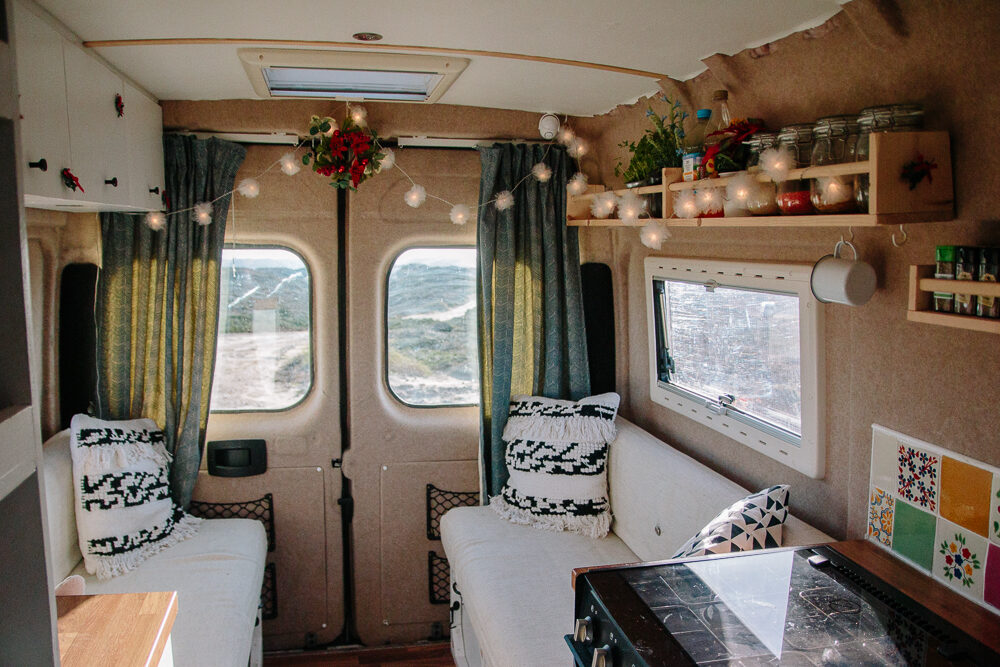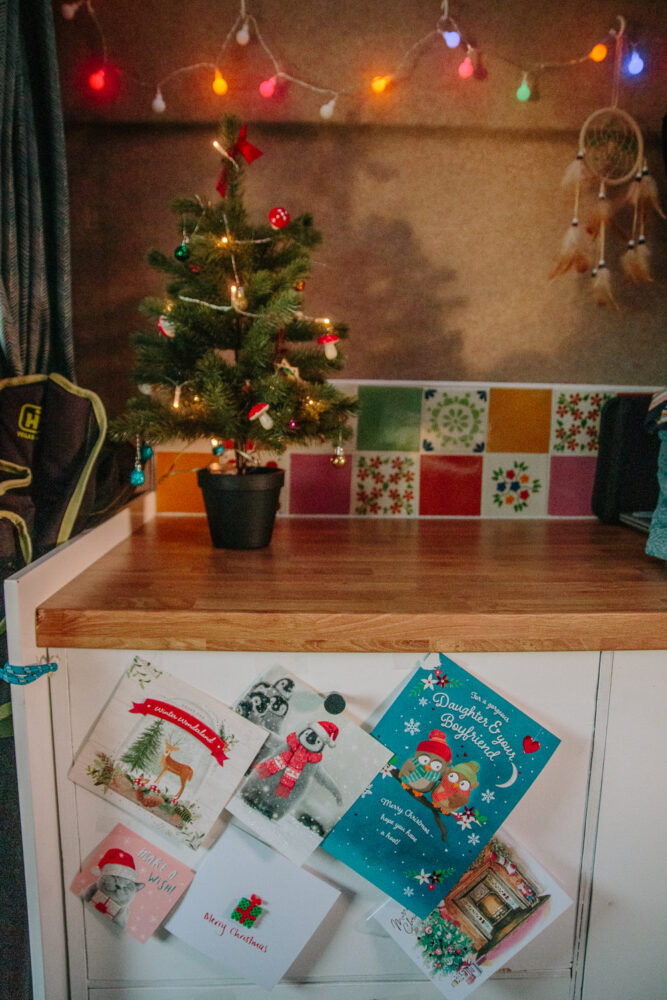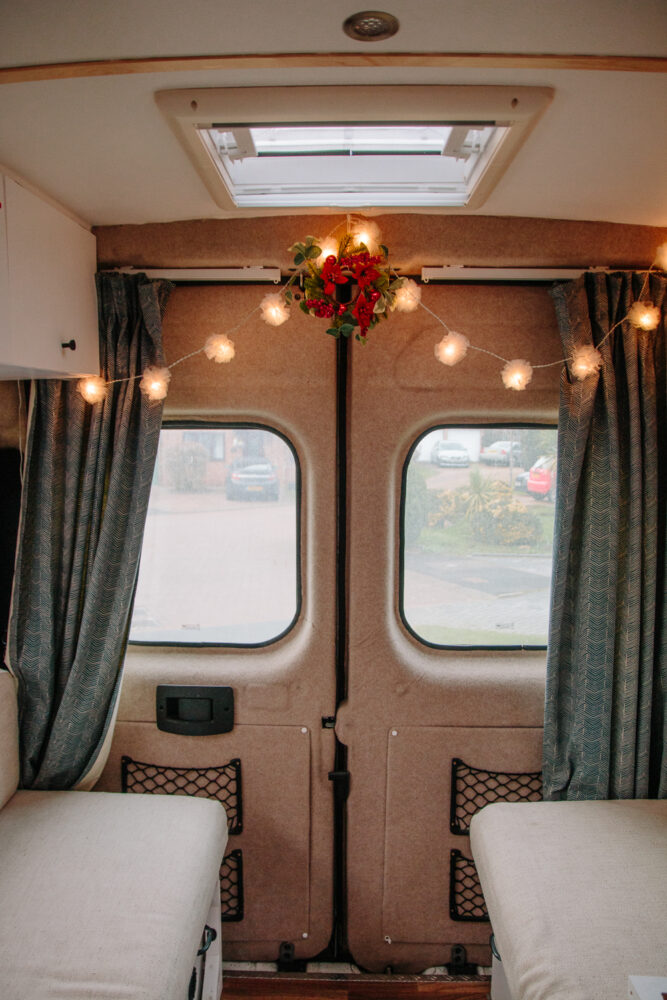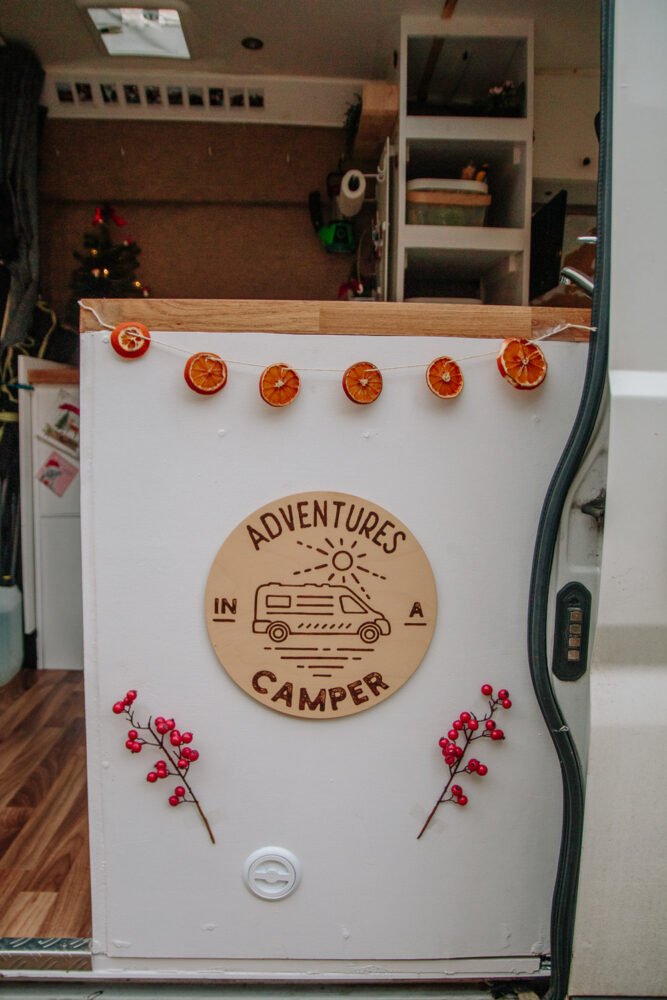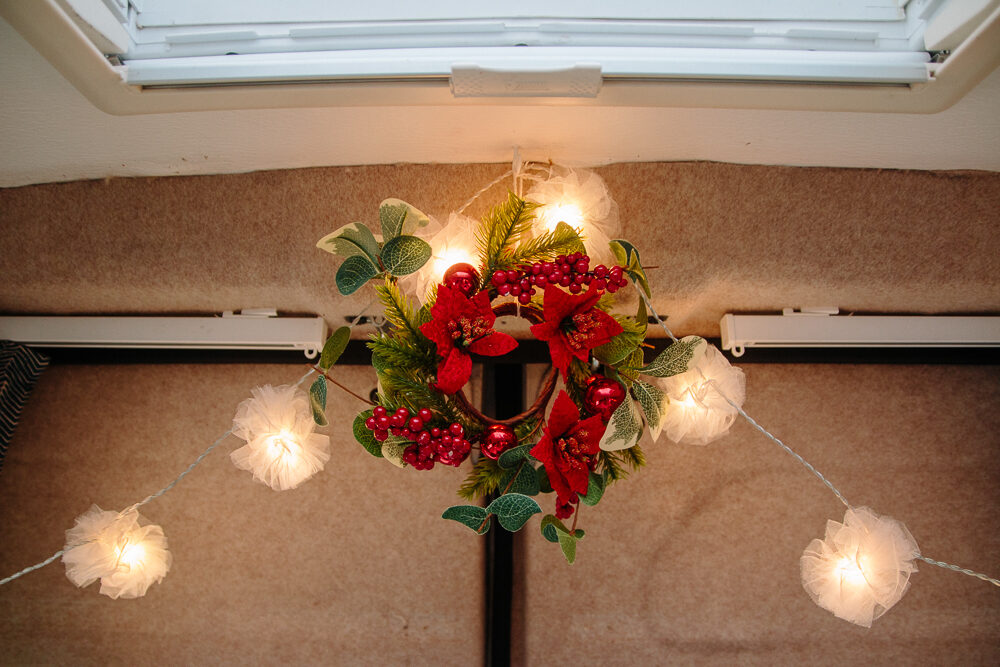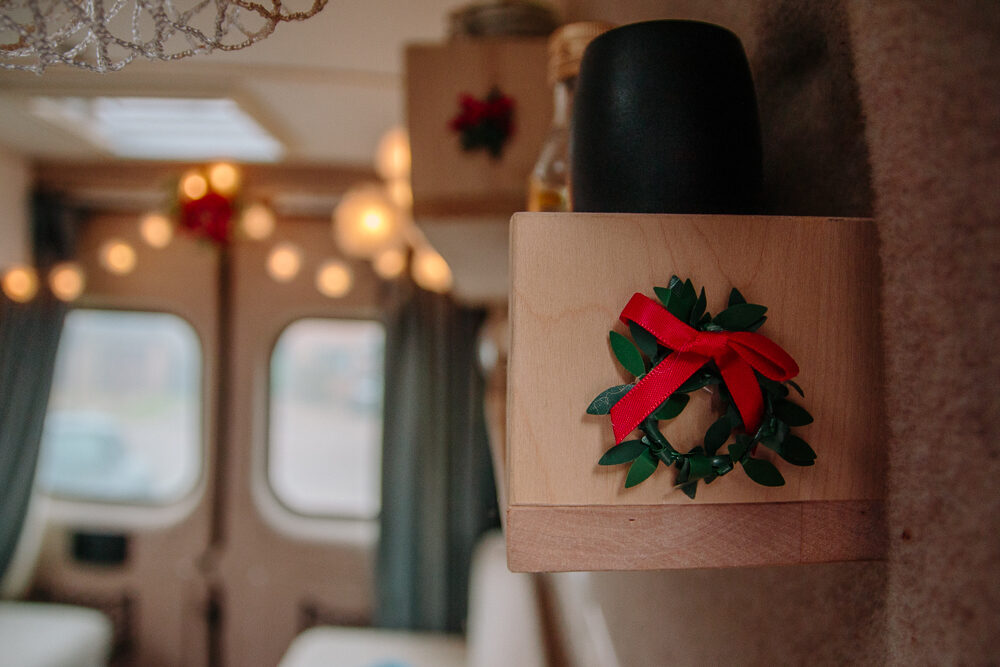 Decorating the Van for Christmas
Of course it wouldn't be Christmas in the van without all the decorations. I was hoping to get a few more bits and bobs to decorate with, but I know what Shane's like with things getting in the way in the van so thought I'd keep it minimal haha!
We had our normal IKEA fairy lights, and swapped out our dream-catcher for a mini wreath. We put up colourful Christmas lights around the cab and kitchen area, and took a mini Christmas tree which we secured down with velcro (which amazingly didn't fall off once)! And obviously we couldn't just leave our Christmas cards at home, so we celotaped them to our cabinet doors, which stayed on amazingly well for the entire trip!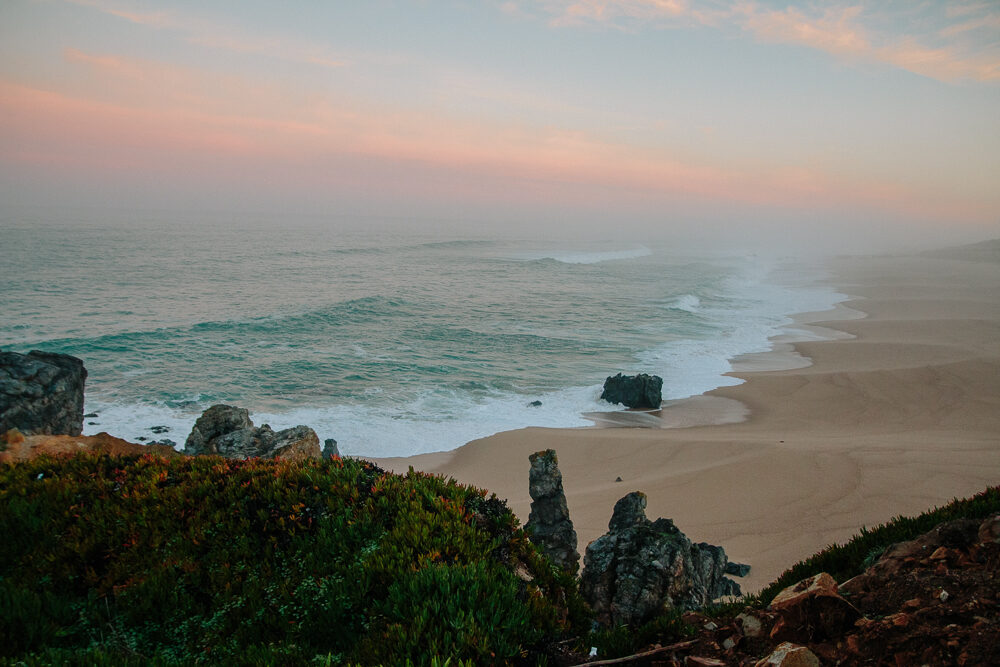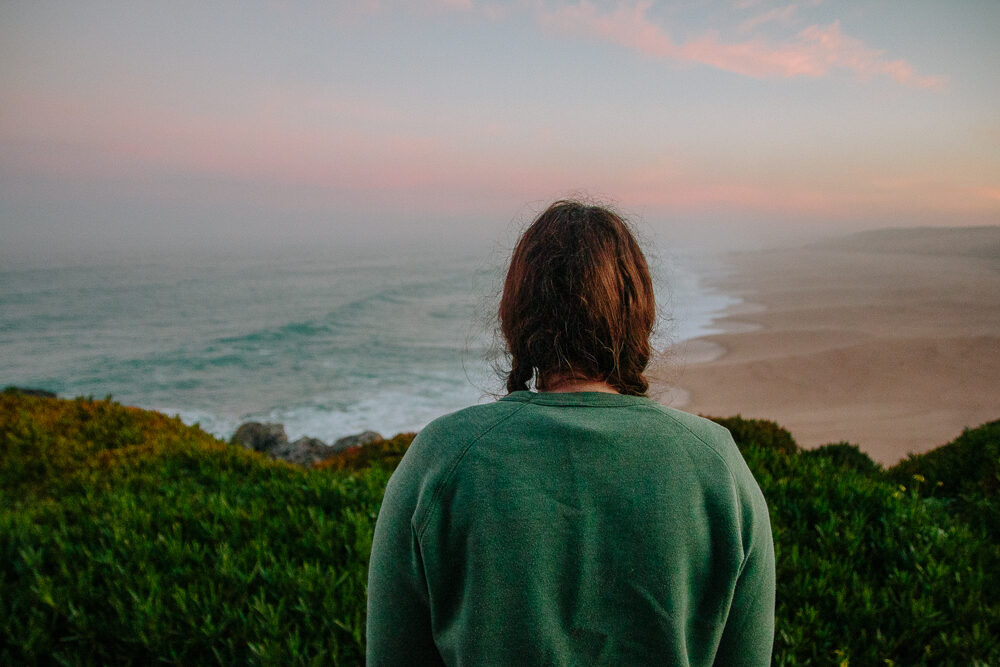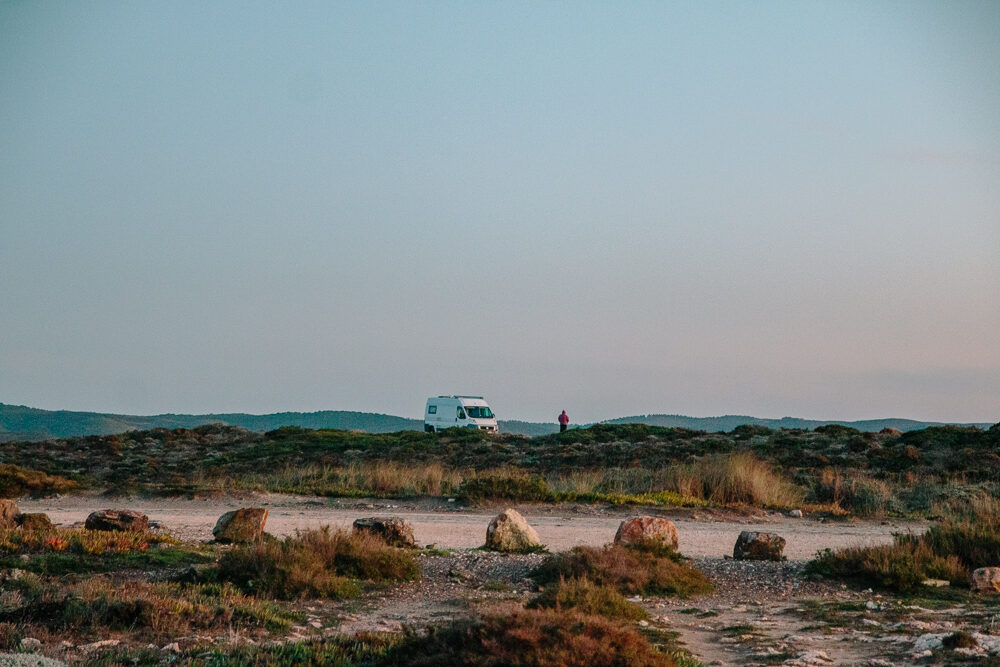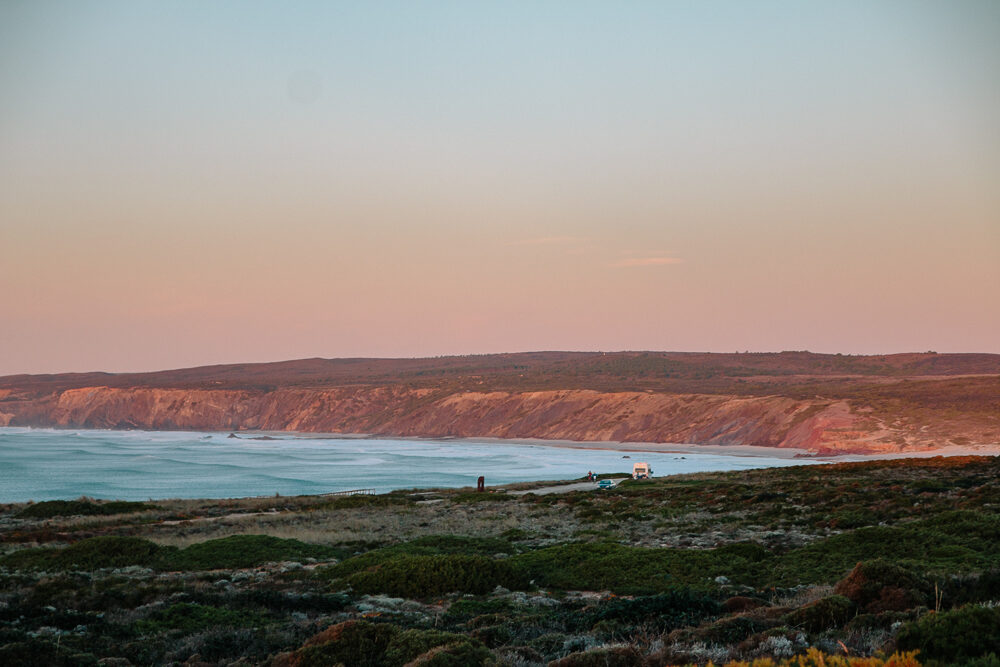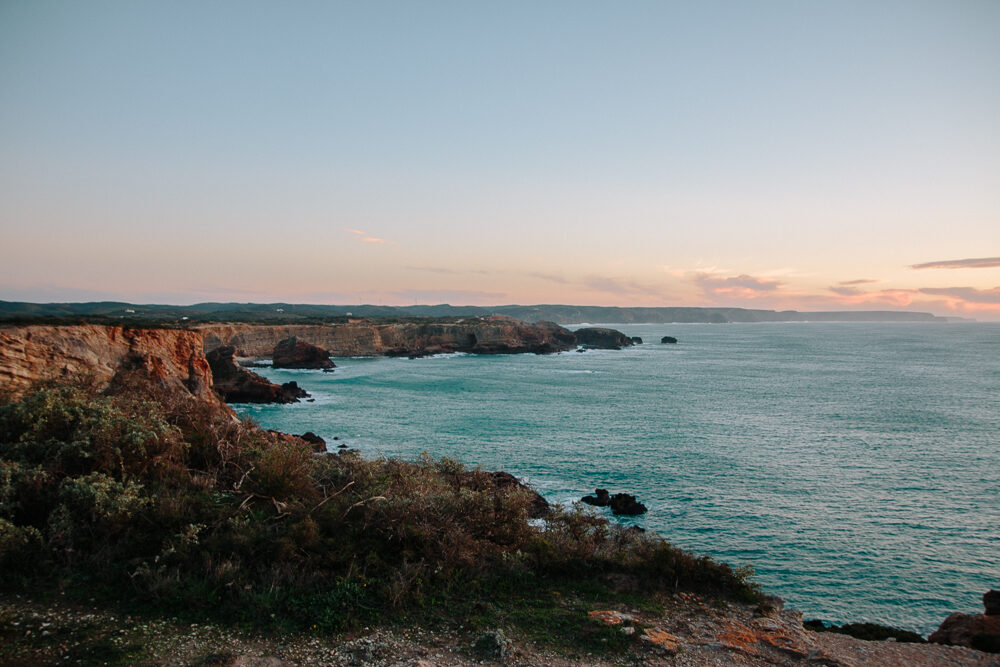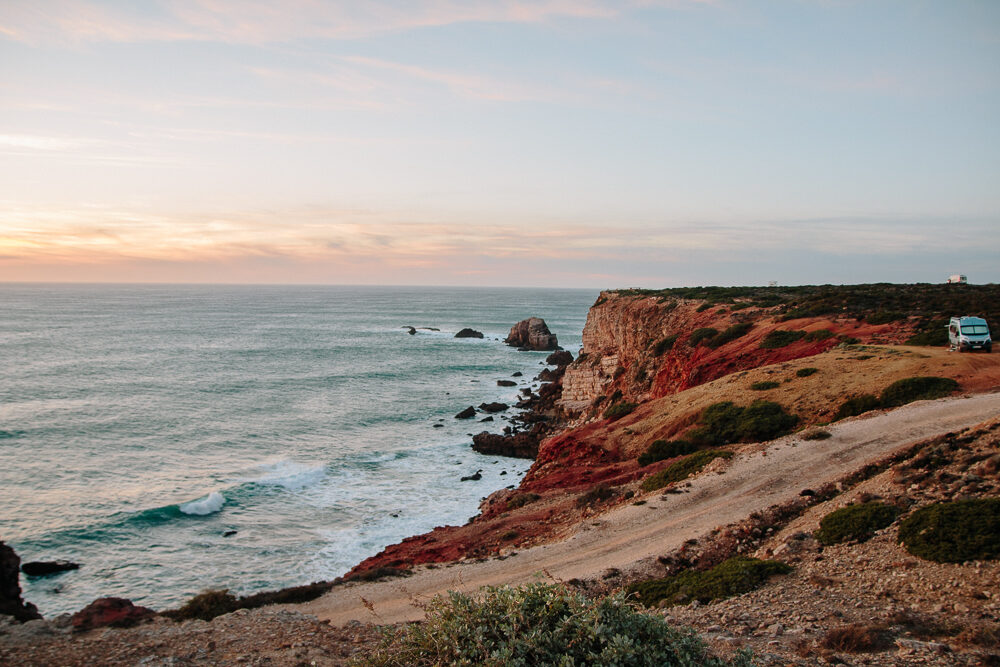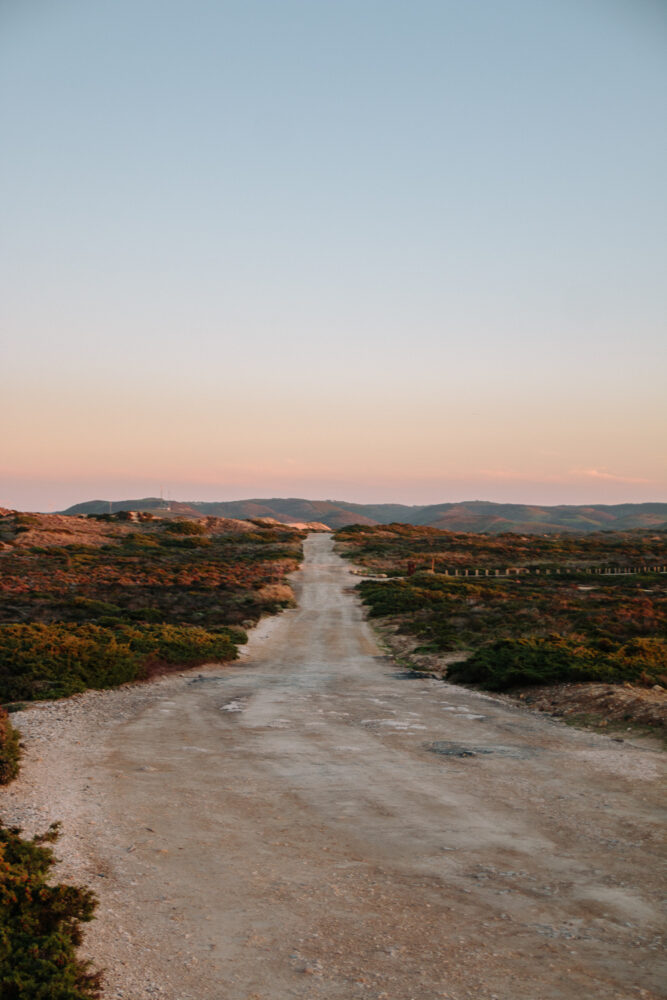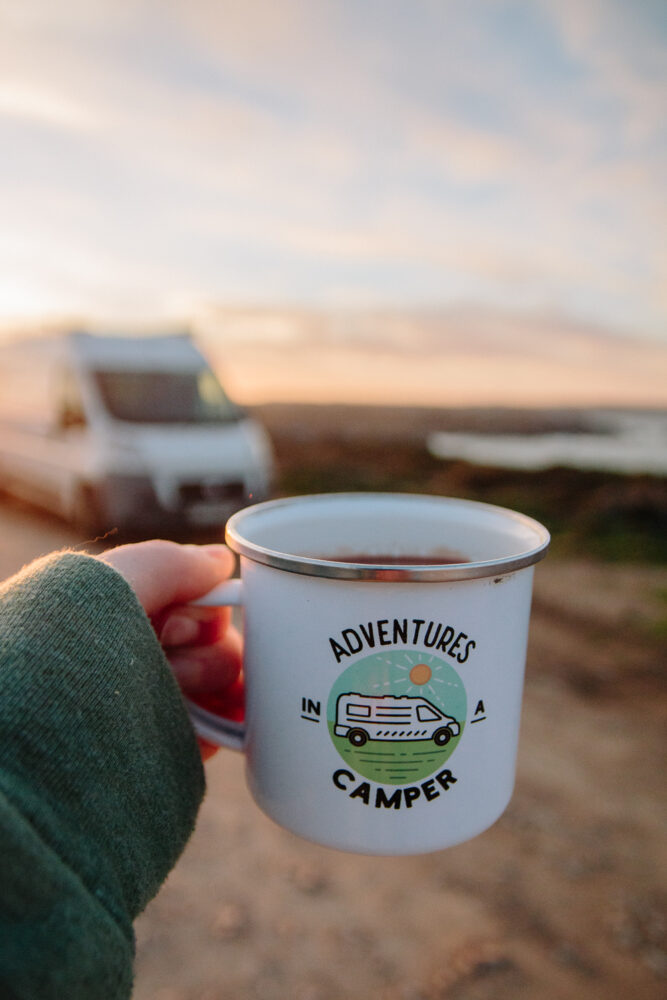 Christmas Eve
We had a lovely Christmas Eve – we woke up in Sines to an amazing pink hued sunrise over the beach, before heading off on a slow drive down the west coast to Vila Nova de Milfontes. We stopped there for an hour or so to take a wander around the streets, but being Christmas Eve it was dead there. Though they were definitely getting in the Christmas spirit with a loudspeaker system in the town blasting classic Christmas songs haha! We thought it was coming from someone's house to begin with, but it followed us around the town till we realised!
Afterwards, we headed south towards Sagres, one of our favourite areas of the Algarve to spend the night. We found an amazing cliff parkup, watched the sunset and woke up to a glowing sunrise on Christmas morning.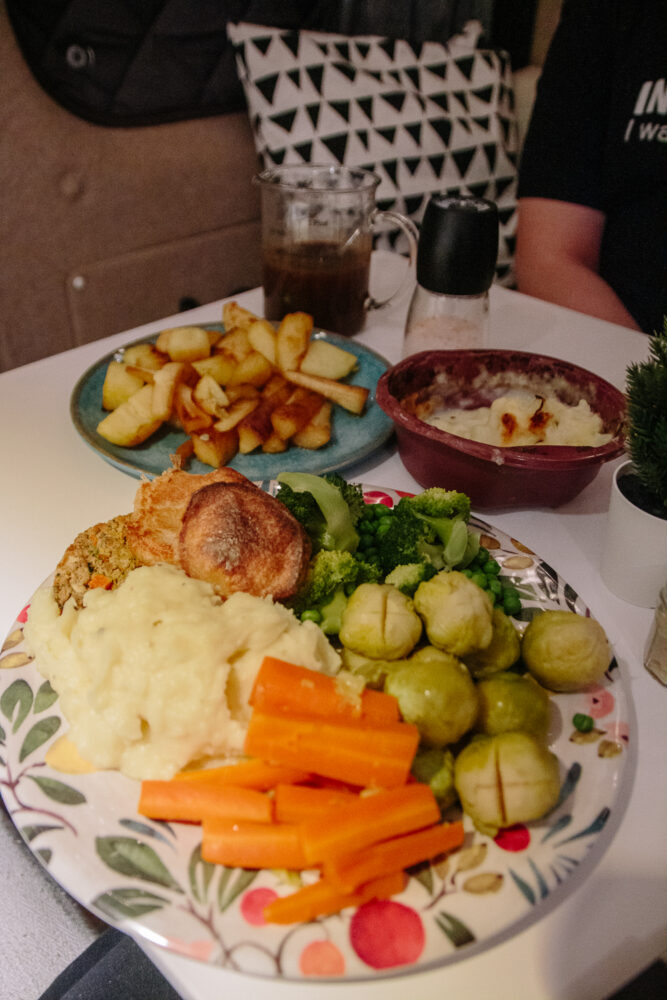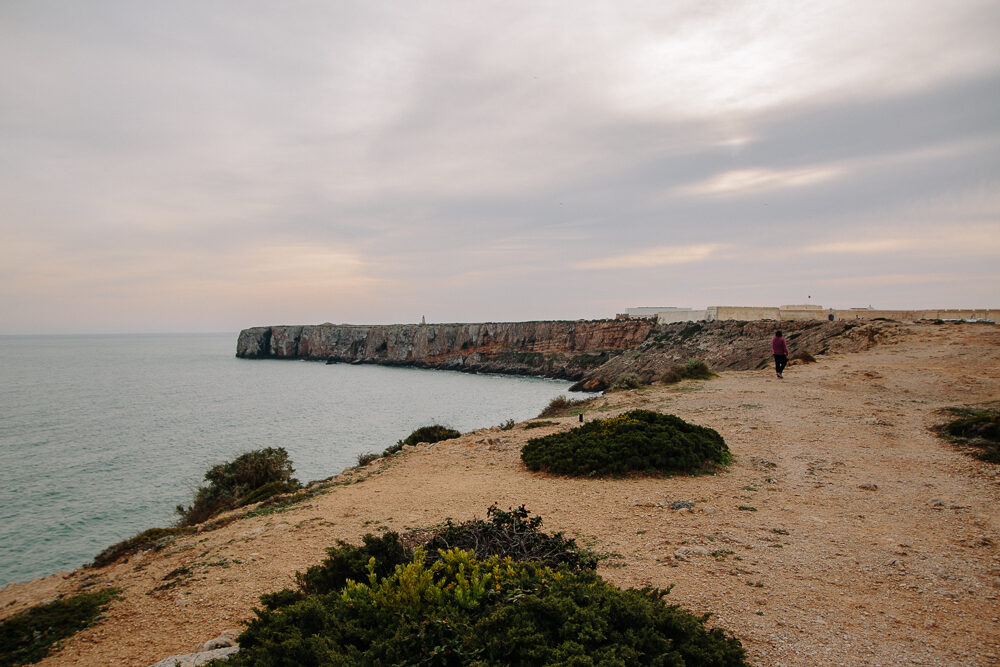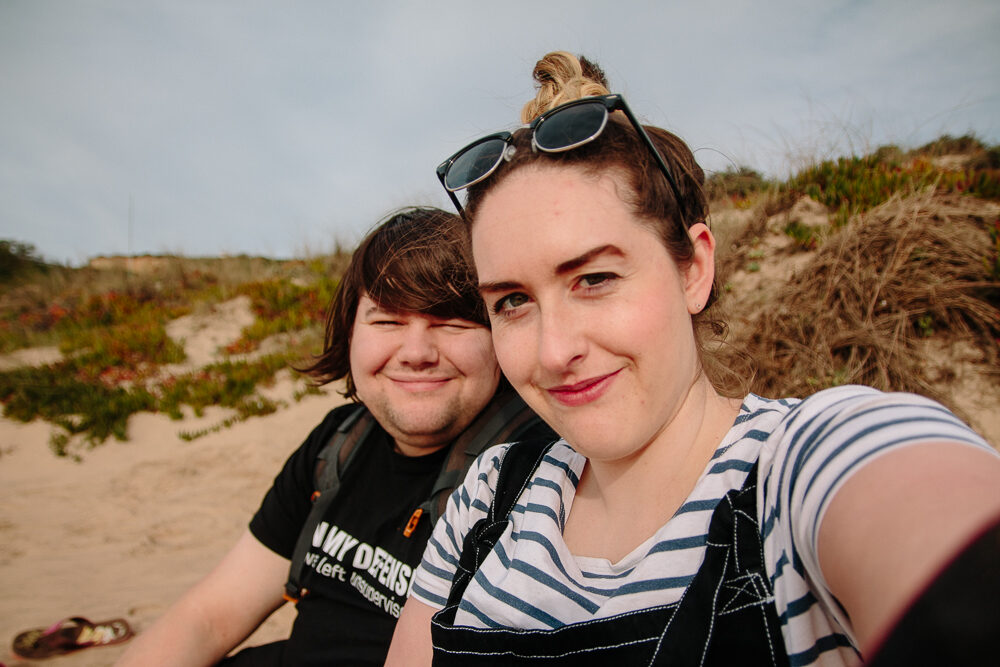 Christmas Day
We had a really chilled Christmas Day. We watched the sunrise, cooked breakfast, explored the cliffs on a slow drive back to civilization, then ended up at Praia do Amado beach for a few hours before heading into Sagres for our parkup and to get Christmas dinner started. Shane was adamant he wanted a proper Christmas dinner, so we actually took everything we needed with us to Portugal! He was taking no chances haha!
We packed plenty of veg, yorkshire puddings, stuffing, a veggie nut roast, and a cauliflower cheese and I'm honestly so surprised by how we managed to cook it all on a 3 burner hob and tiny oven, but we did and it was SO good! Afterwards, we settled in for the night to watch Harry Potter – it's my Christmas tradition to binge watch all the films over the Christmas break.
We had a lovely Christmas, and it was the perfect end to the year. We'll have more posts up about it soon! How did you spend Christmas?