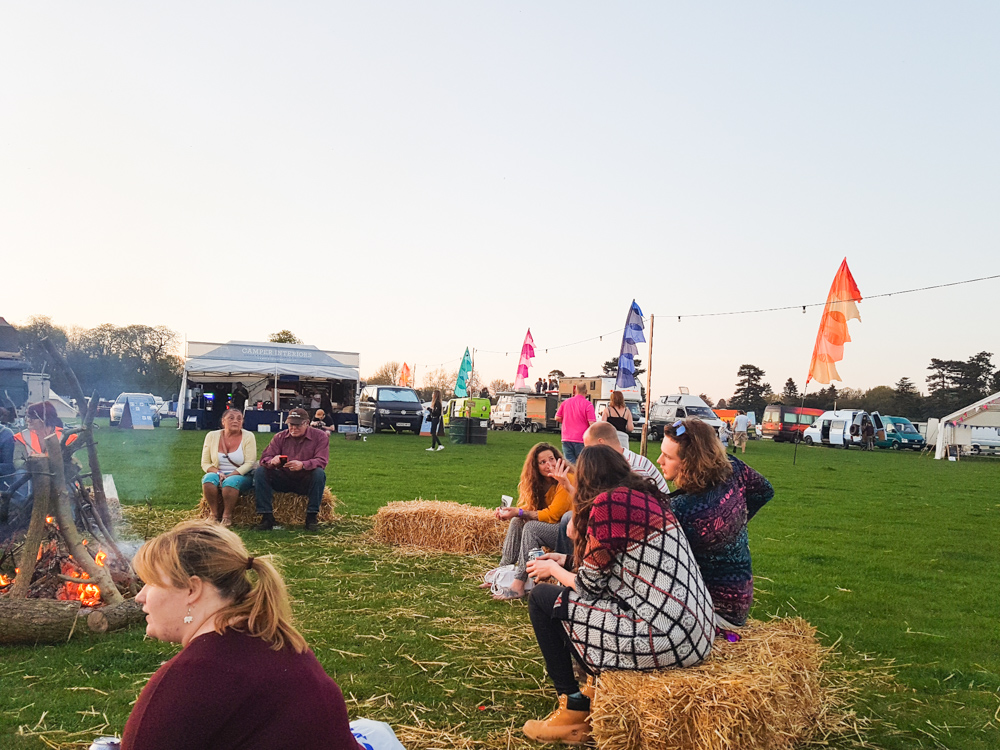 Camp Quirky 2018
Shane and I went to our first Campervan Festival a few weeks ago and had so much fun. Camp Quirky is a 3-day weekend festival for anyone who is interested in converting a campervan (or is in the process of/has already) and is great for families too! Basically, if you like self-converted campervans, this is the festival for you! It's a place for everyone to hang out over the course of the weekend, chat (and learn) about everything #vanlife and have some fun with it too, with great food, music and drinks. What more could you want?
It's run by Quirky Campers, who if you haven't heard of them, they're a company based in Bristol where you can rent out your self-built 'quirky' campervan for people to hire for holidays throughout the UK – they deal with all the bookings etc, and you just provide your van! Kind of like airbnb but for campervans with personality!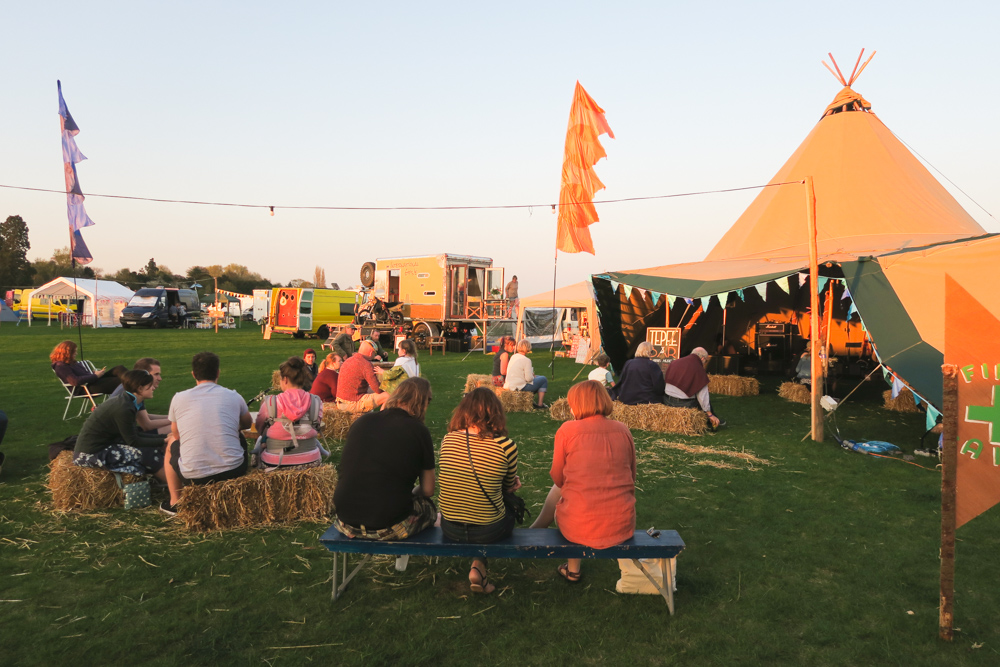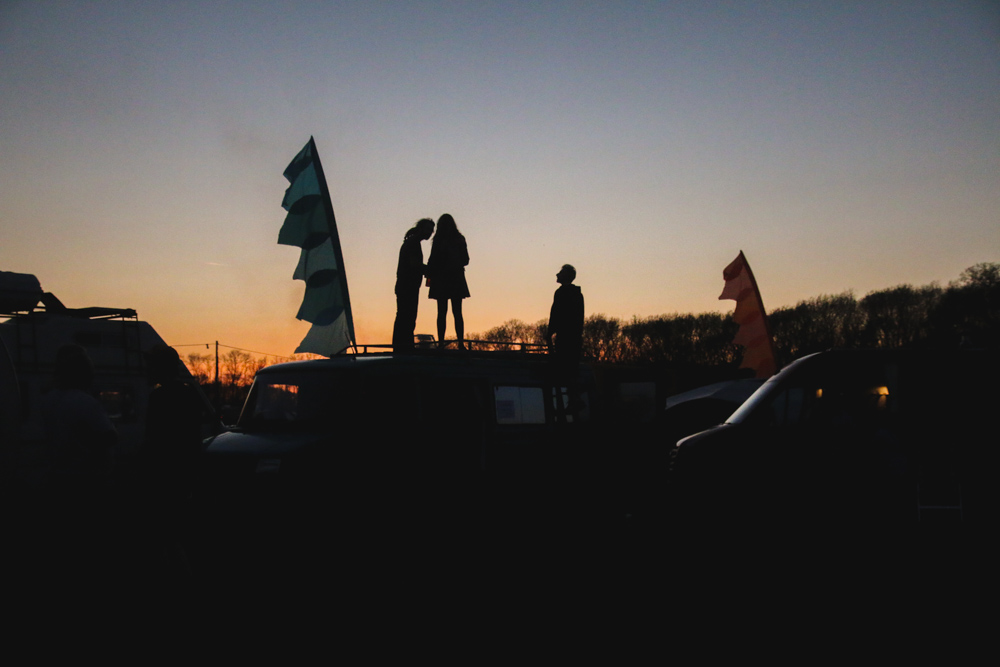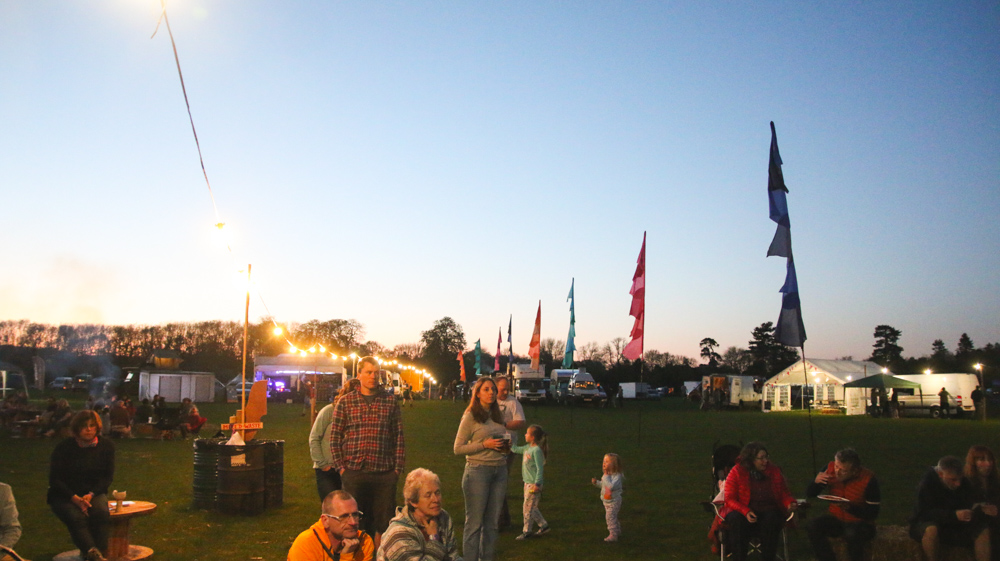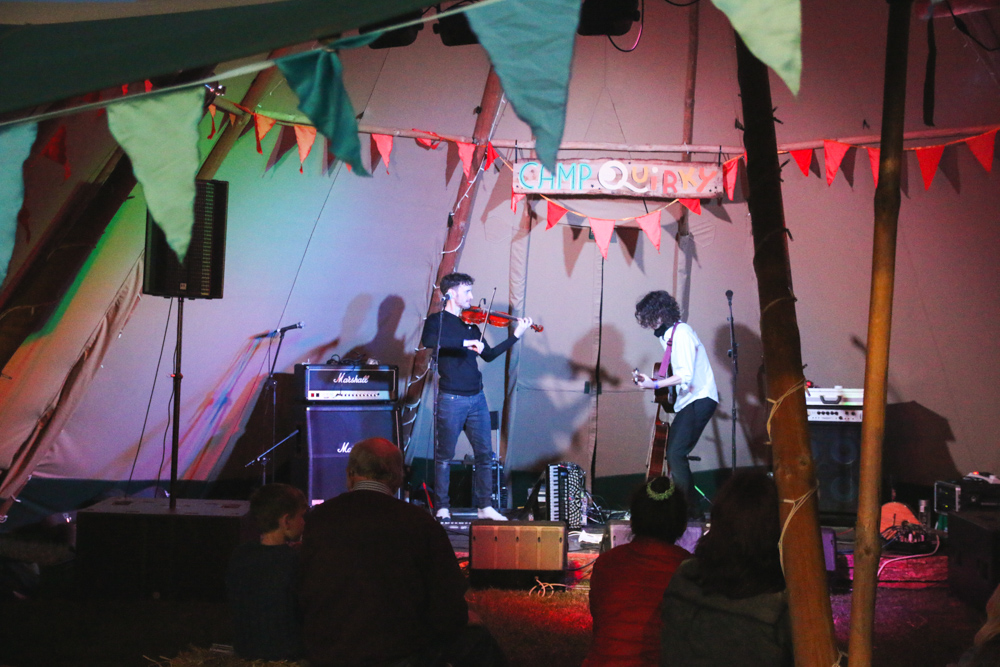 Festival Fun
We arrived on the Friday evening after work and found our little spot in the field (you choose where to pitch up). I actually loved where we parked – a short walk from the main area where all the fun happened! There was SO much to see and do throughout the whole weekend, from crafts, talks and having a peek into other campervans aswell as getting to chat to like-minded people about everything to do with campervans. Everyone was so chilled out and the whole vibe of the event was great (also, they had proper posh toilets, which was a win in my book).
The first night was pretty chilled for us as we just grabbed some falafels after we arrived, found a haybale at the firepit and enjoyed the live music coming from the tipi as the sun was setting. If you haven't listened to India Electric Co, give them a listen, they were our faves!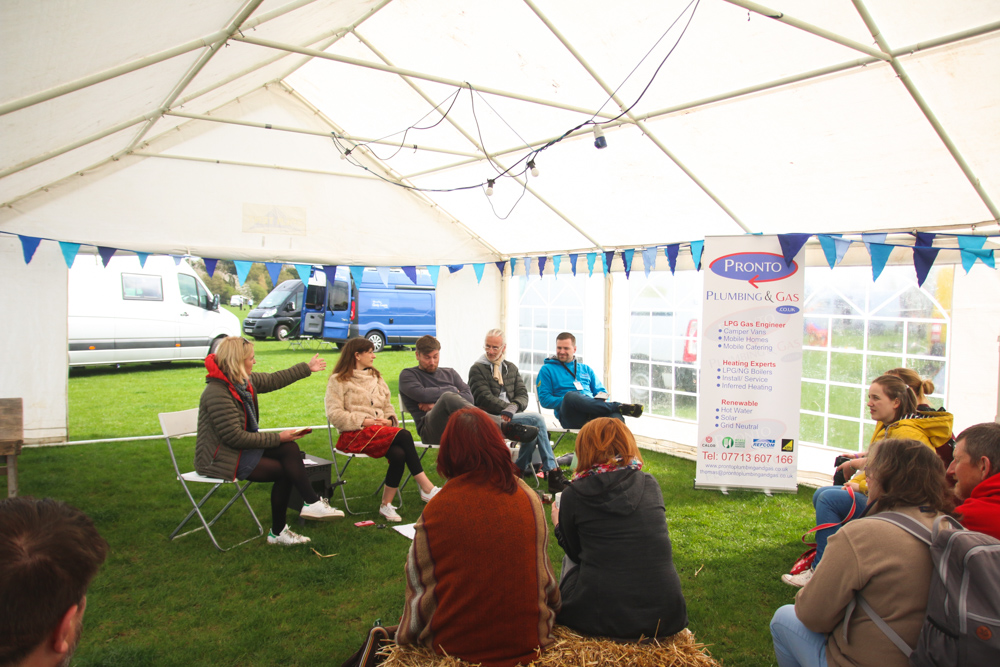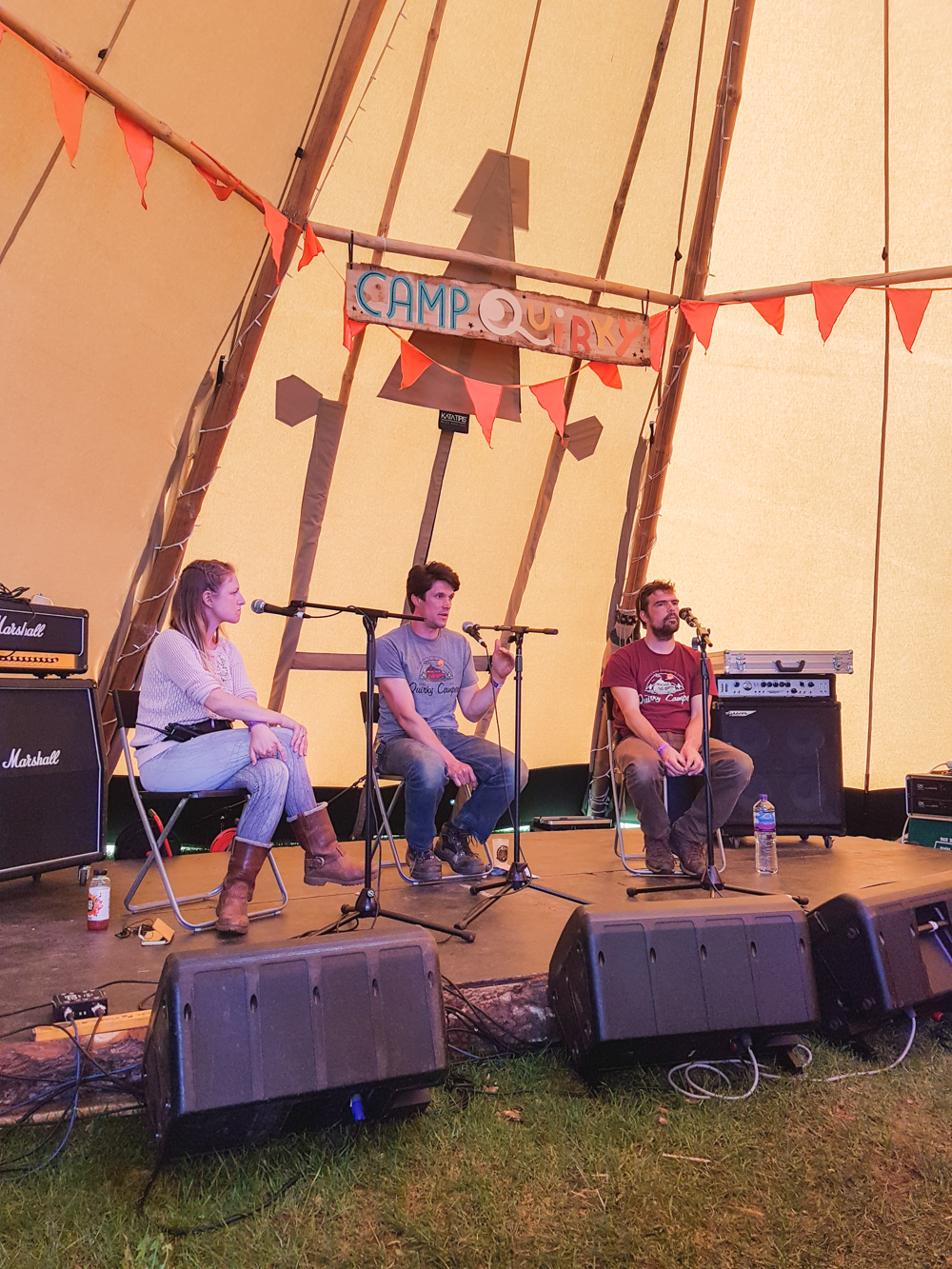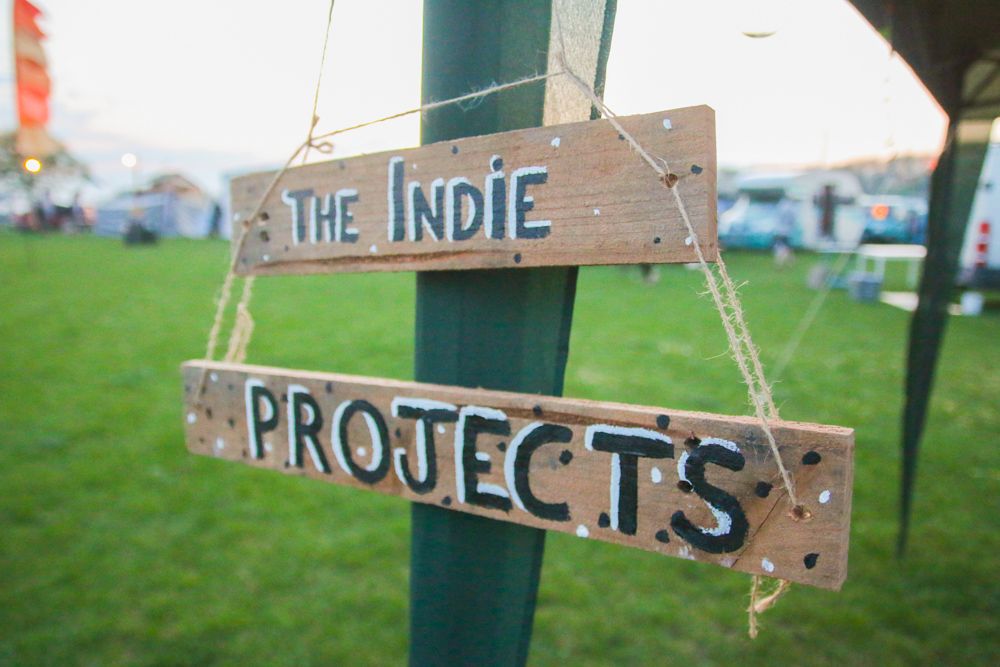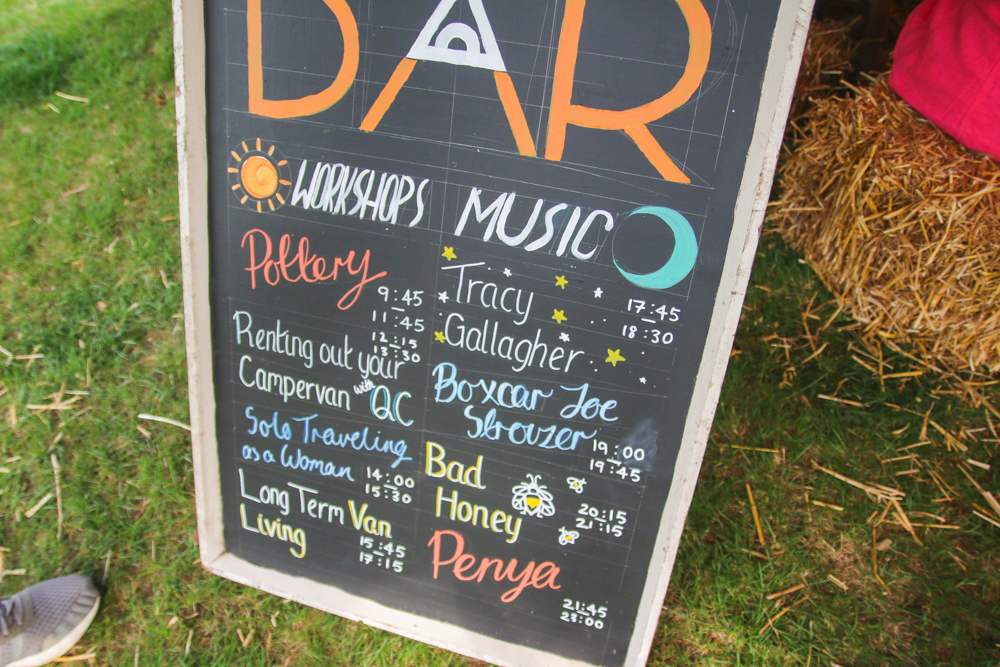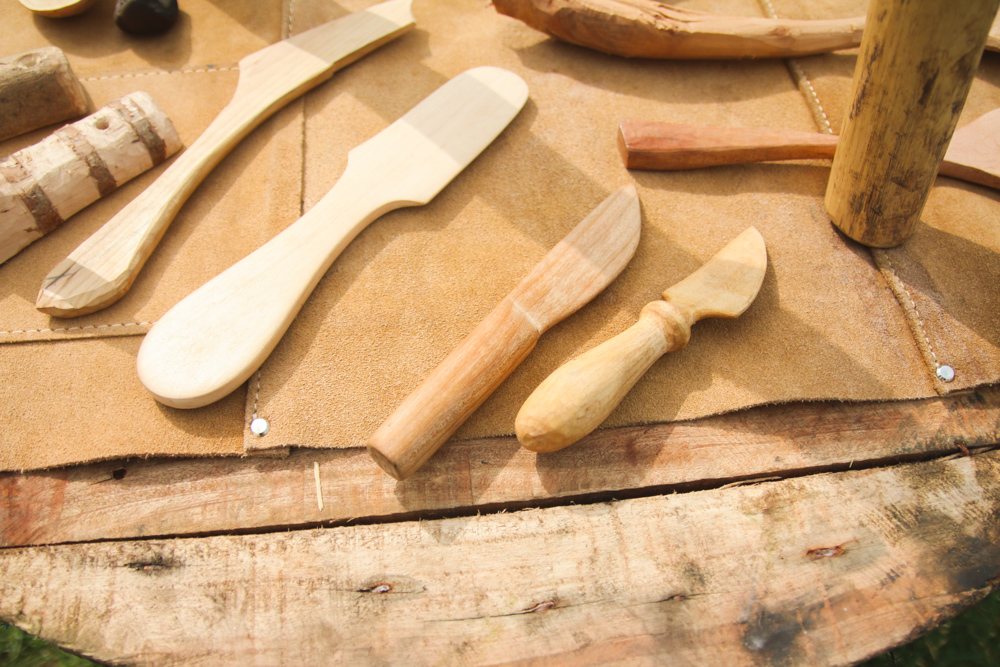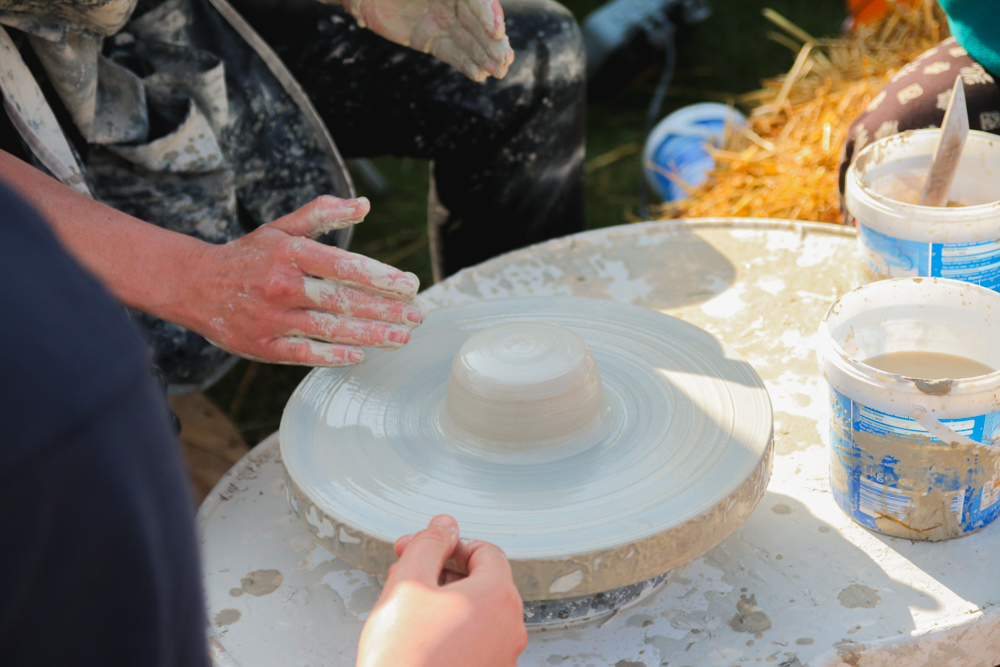 Talks, Workshops & Crafts
Saturday and Sunday were filled with talks throughout each day. From learning about different ways to heat your van (log burner, gas heaters and a gas-safe registered person there to help with any questions), different types of fridges and talks from the Quirky Campers owners about renting your van through them.
Our favourite talk of the day was a Q&A on living in your van full time with Theo and Bee from The Indie Projects and Calum from The Rolling Home. While we have no plans to ever live in our van, we learned so much from them and it was nice to hear their stories of full time vanlife and pick up a few tips from them (like getting a secure safe welded to the van floor incase of any break-ins).
There were also loads of crafts on throughout the day like pottery and woodcarving (and plenty of things to keep the kids busy too). I wish I had time to do some pottery as it's always something I've wanted to do! And the woodcarving looked really interesting too, though I don't think I'd have the patience for that haha!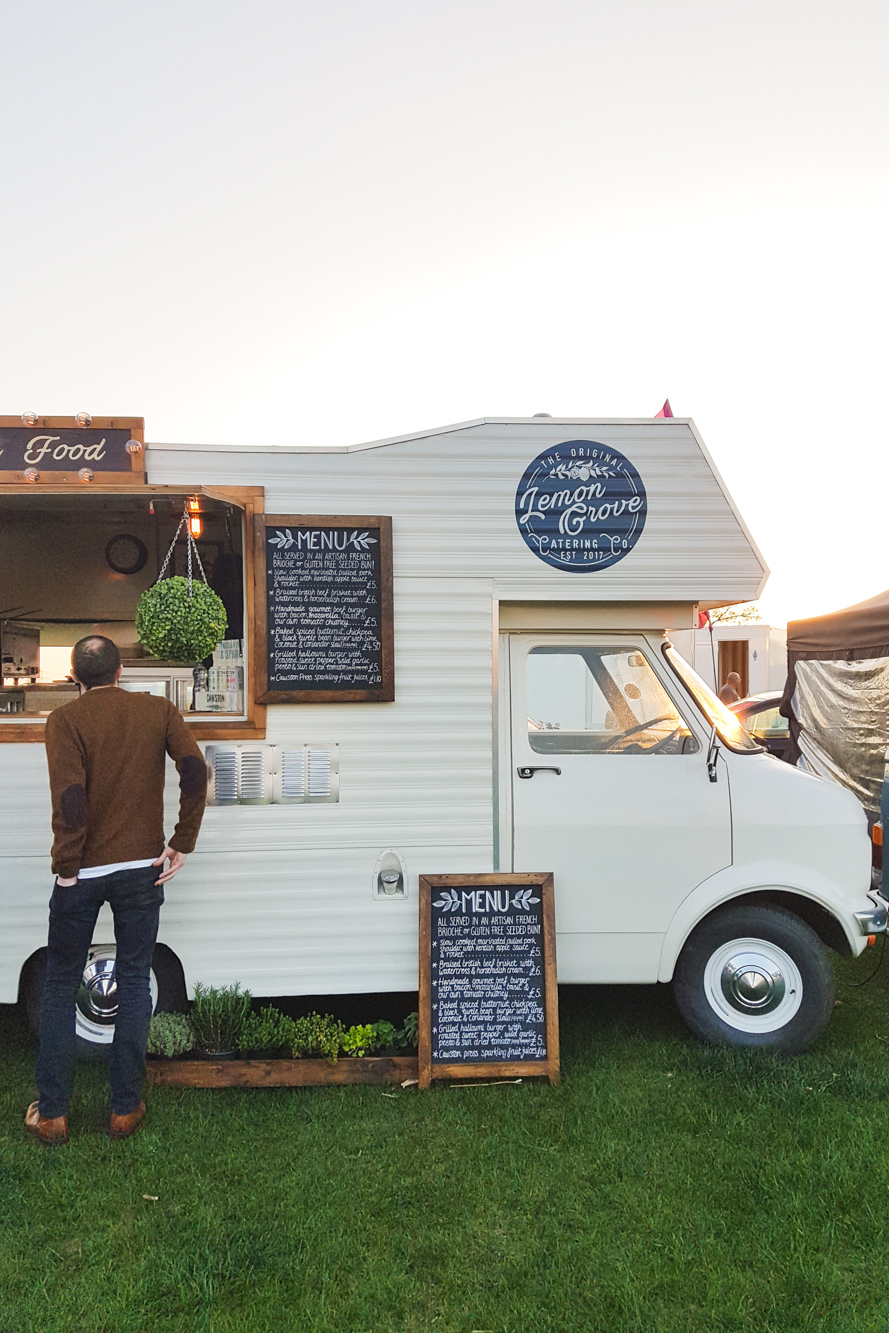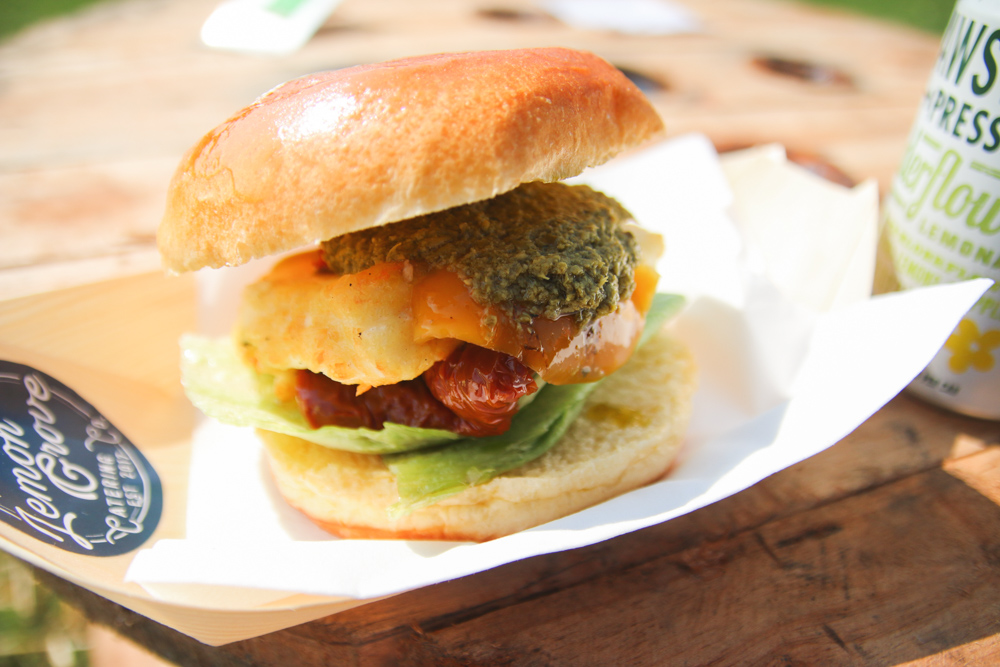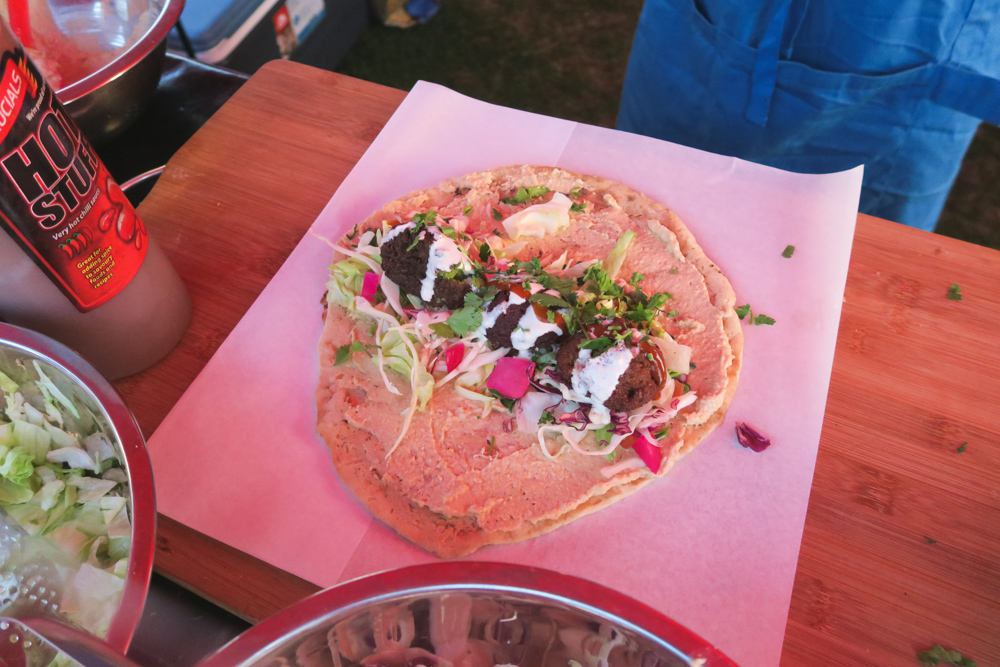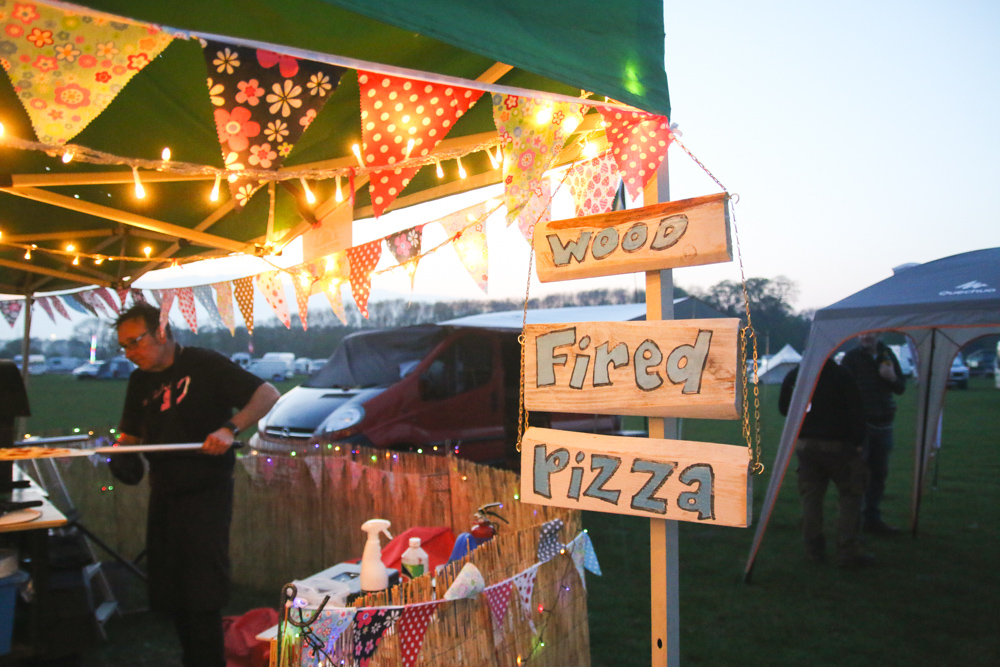 Food
Obviously, food is a very important part of a festival. I know a lot of people have fully working kitchens in their vans so the smells coming from everyones vans each evening were amazing, but a lot of people like us opted to eat at the food vans instead. The food was amazing! There was falafels, a wood fired pizza oven and 'proper' burgers along with ice-cream and some coffee stalls and a bar (those guys had SO much energy and kept us entertained throughout the day for sure).
There were also plenty of vegetarian, vegan and gluten free options available at each place, which made us so happy!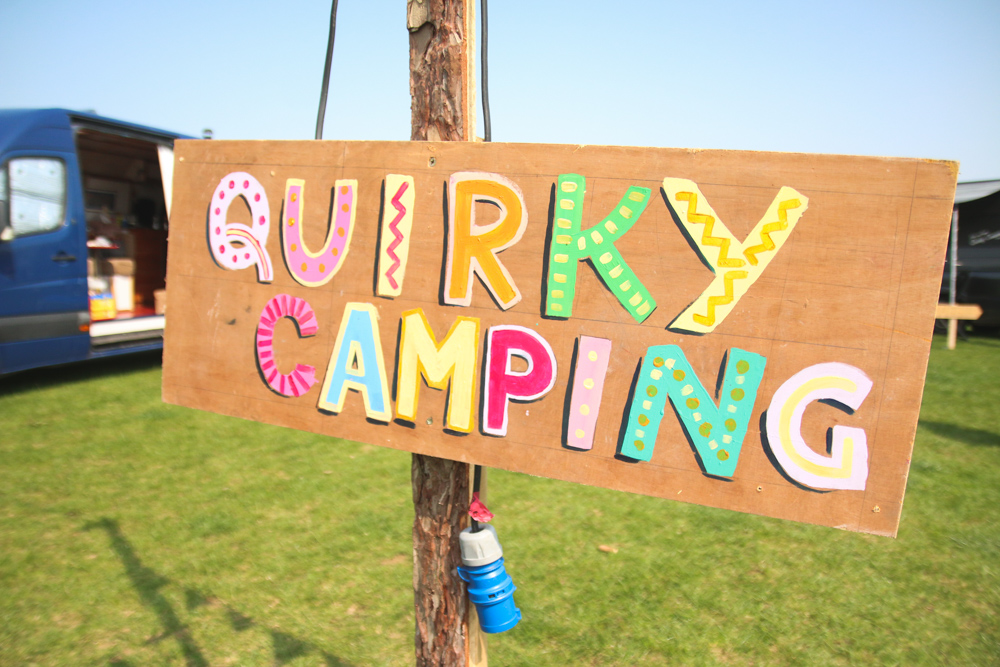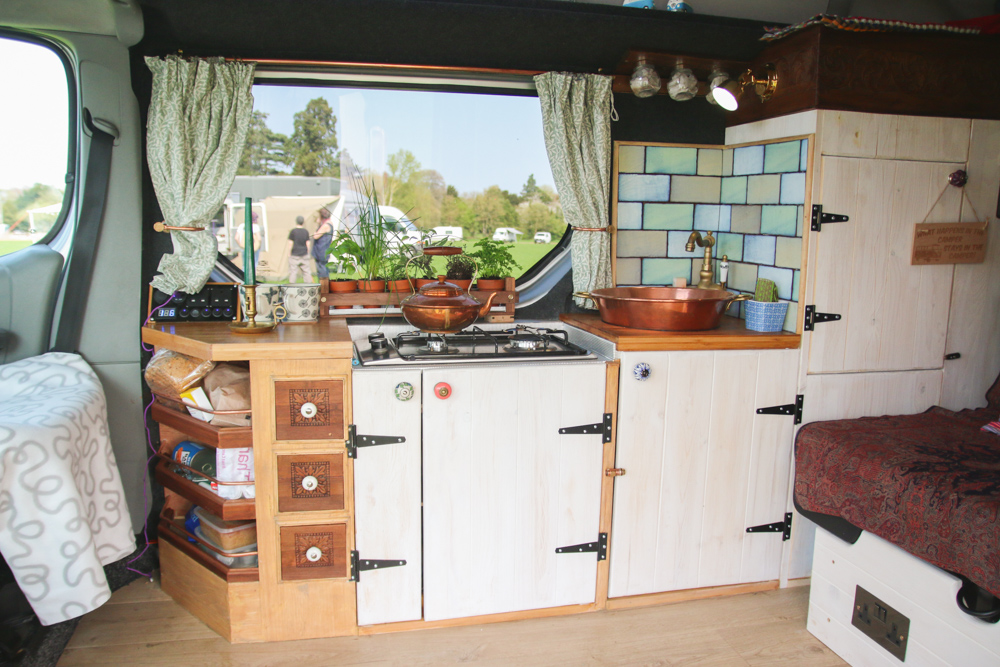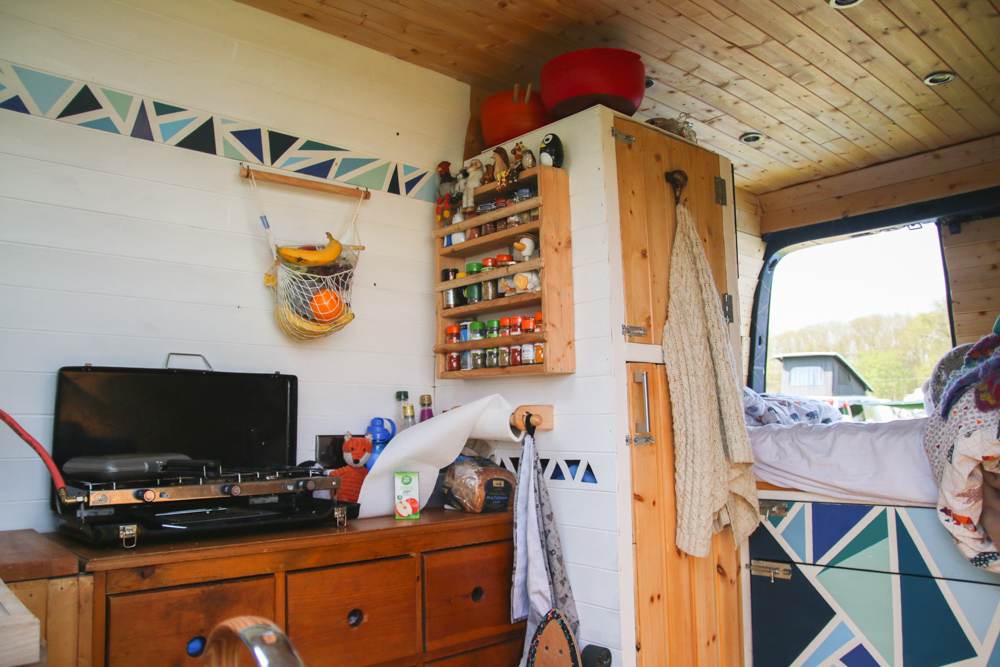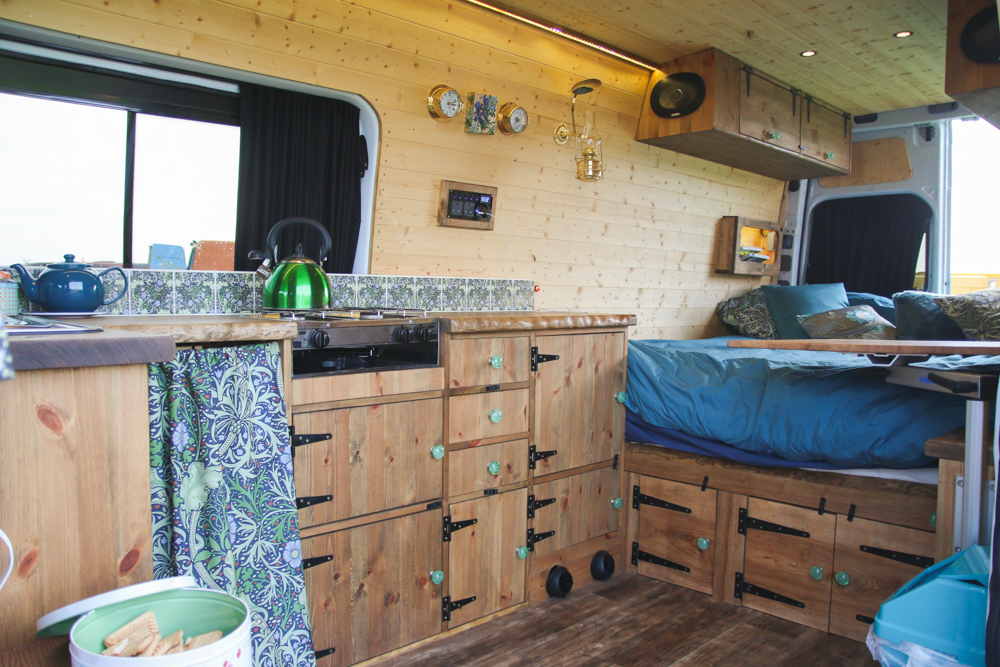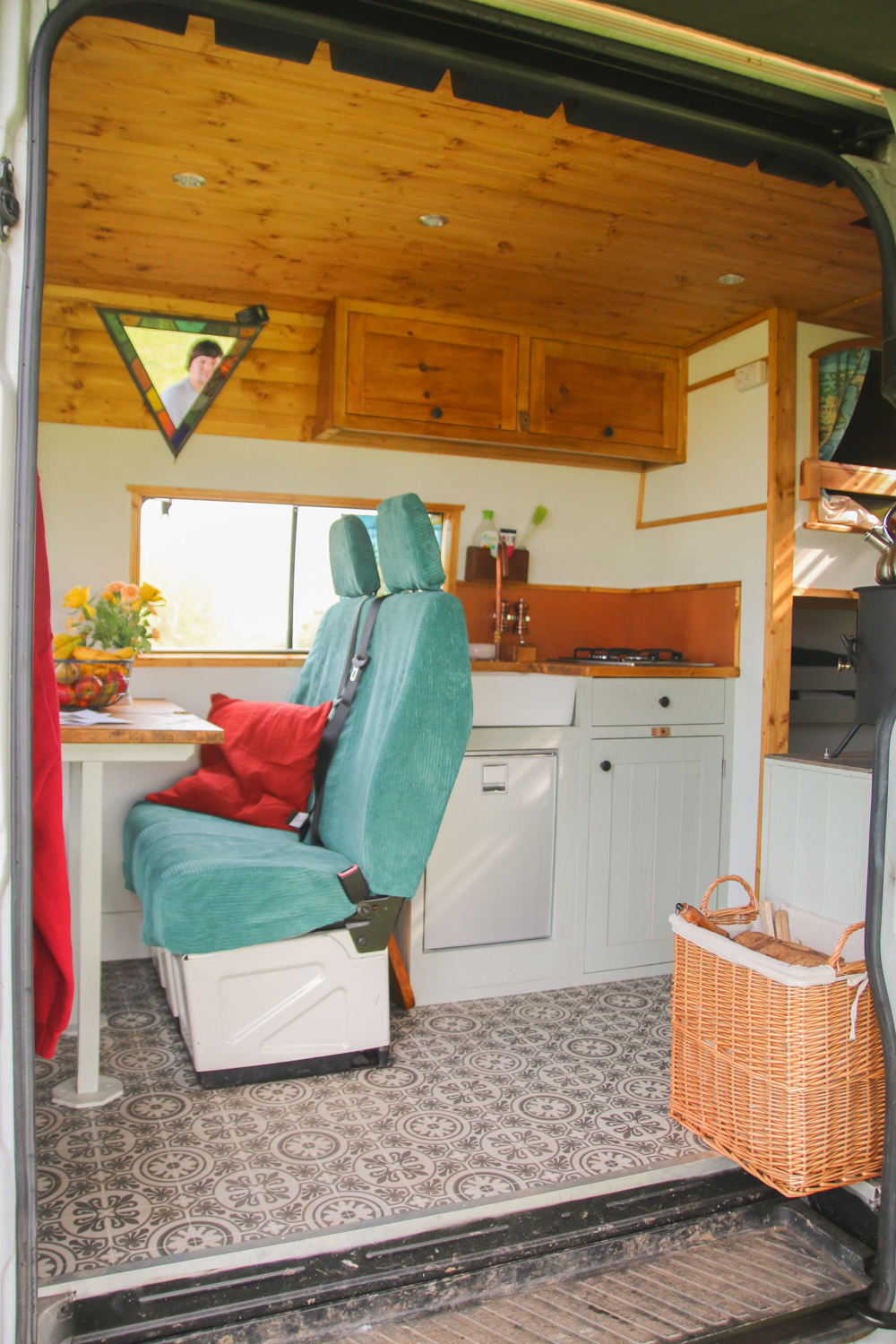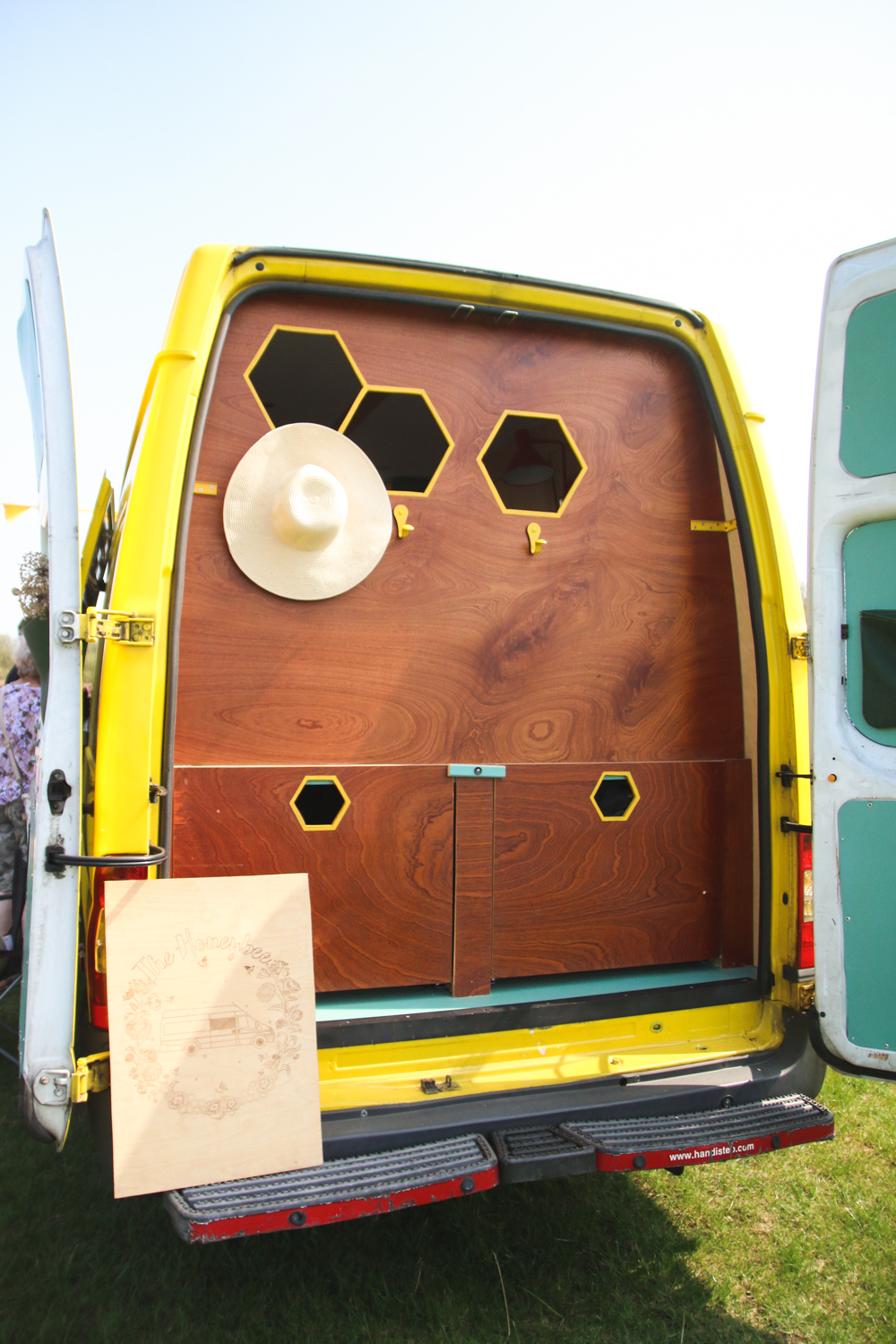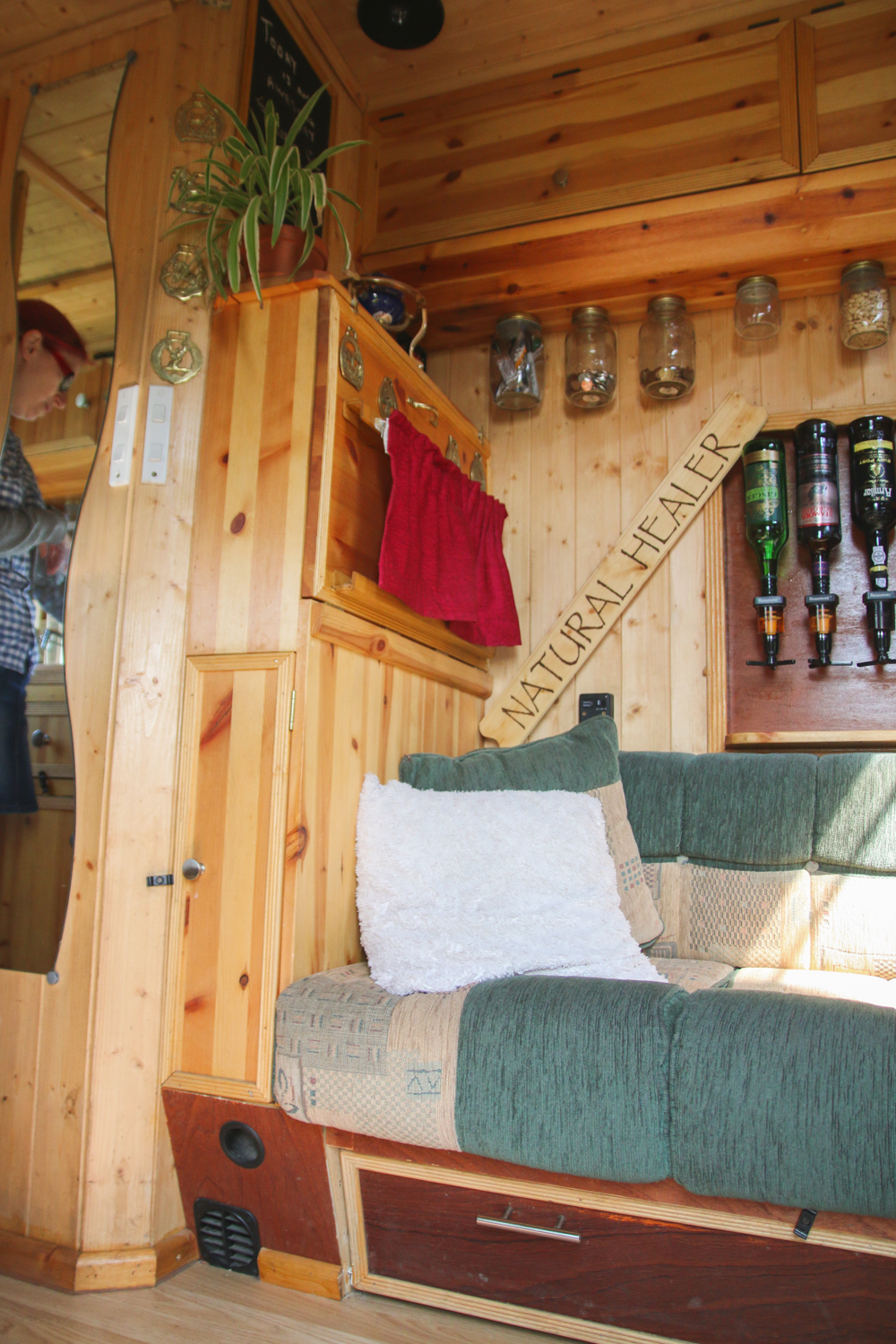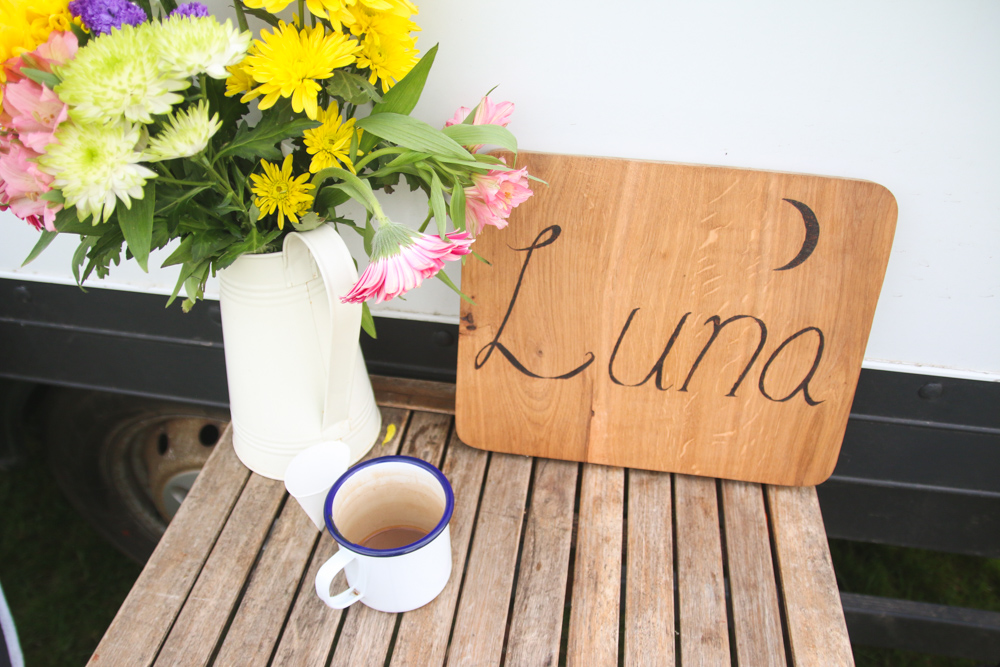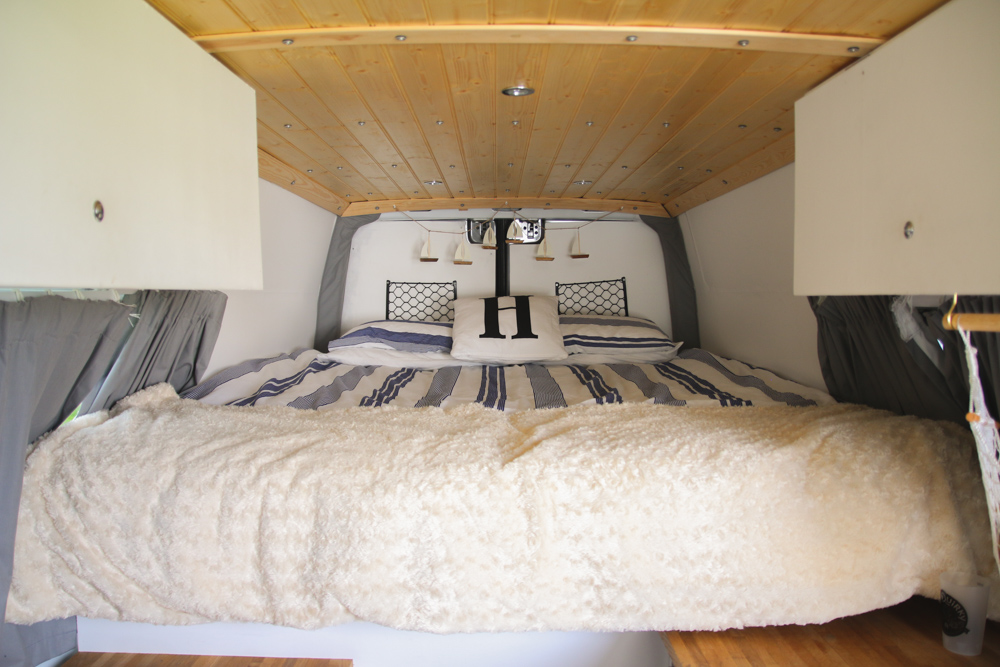 The Campervans
I think our favourite thing about the whole weekend was wandering around the field and having a peek into everyone elses' vans. Around 20-30 of the campervans that you can hire through Quirky Campers were on display, and then you also had the option to open your own vans up too if you wanted. Most of the van's were left doors open throughout the afternoon for you to wander around, with some of the owners there to talk to you about their vans.
It was great getting so many ideas for our own van. We've never really had a complete vision for how we want the interior to look as it's always changing, but we went back to our van that evening and came up with so many ideas. I loved seeing all the little details that everyone used – from copper pipe as curtain rails, to hexagon holes in the cabinets instead of door knobs, or even hidden shower areas that come out of nowhere (watch The Indie Projects vlog to see what I'm on about).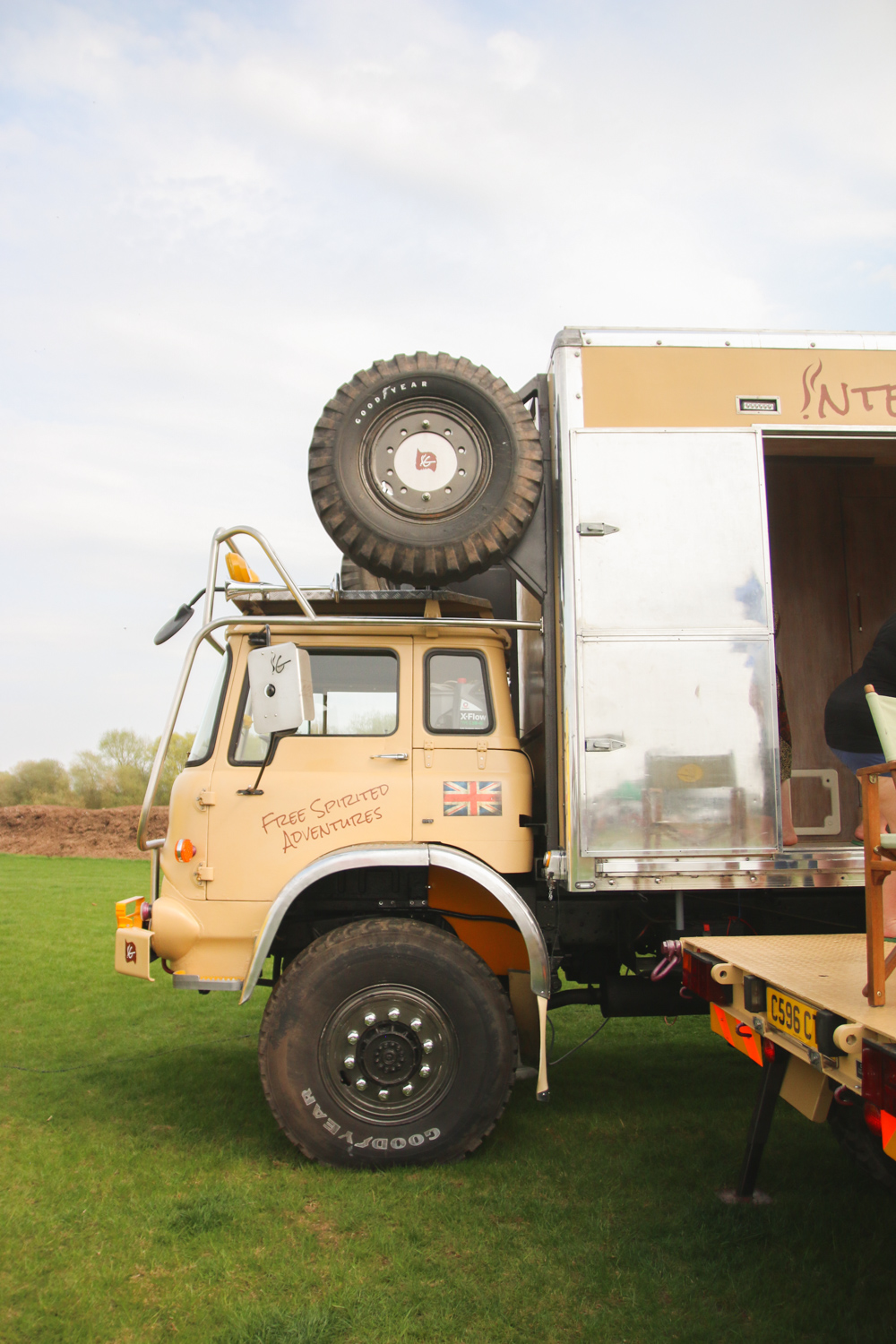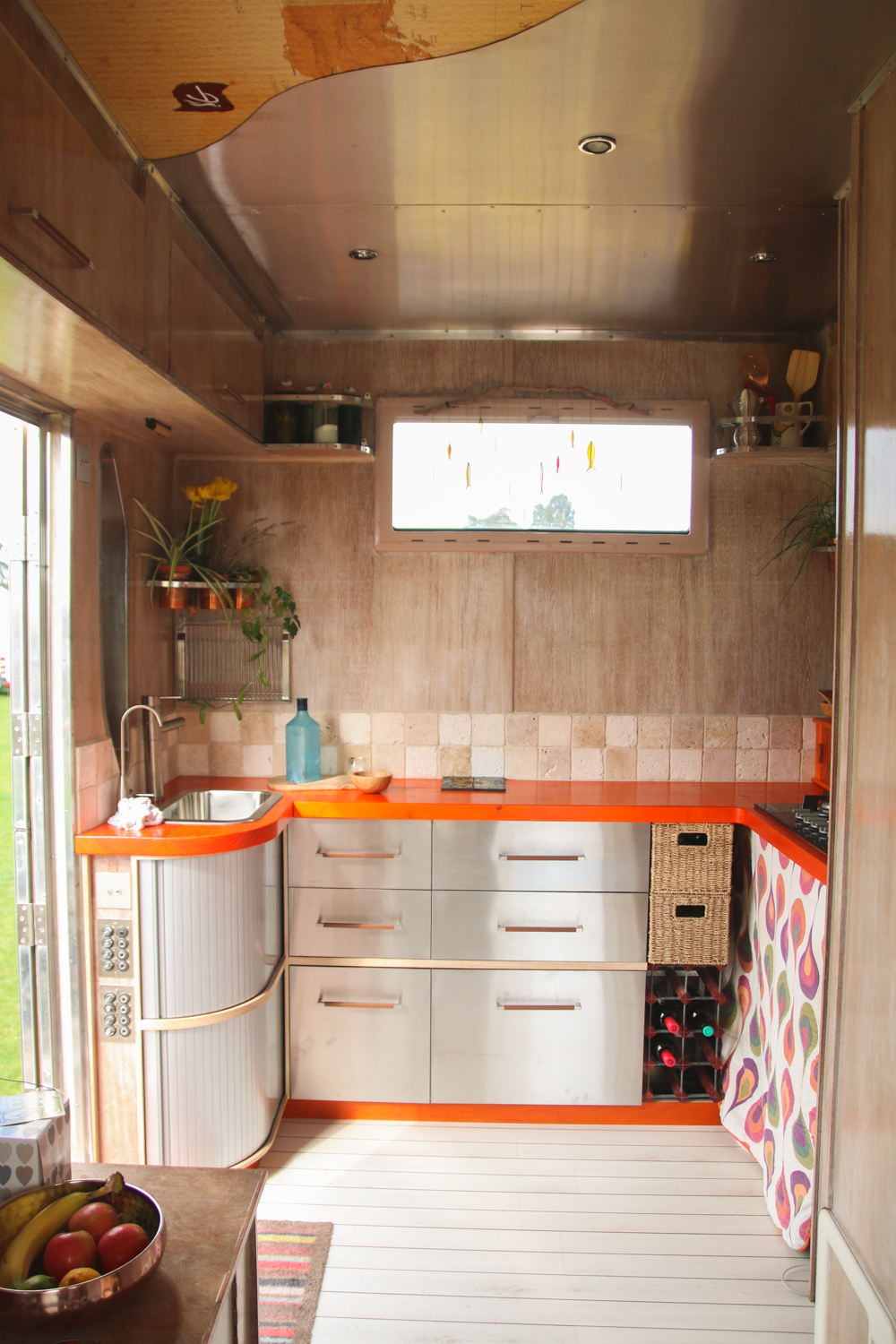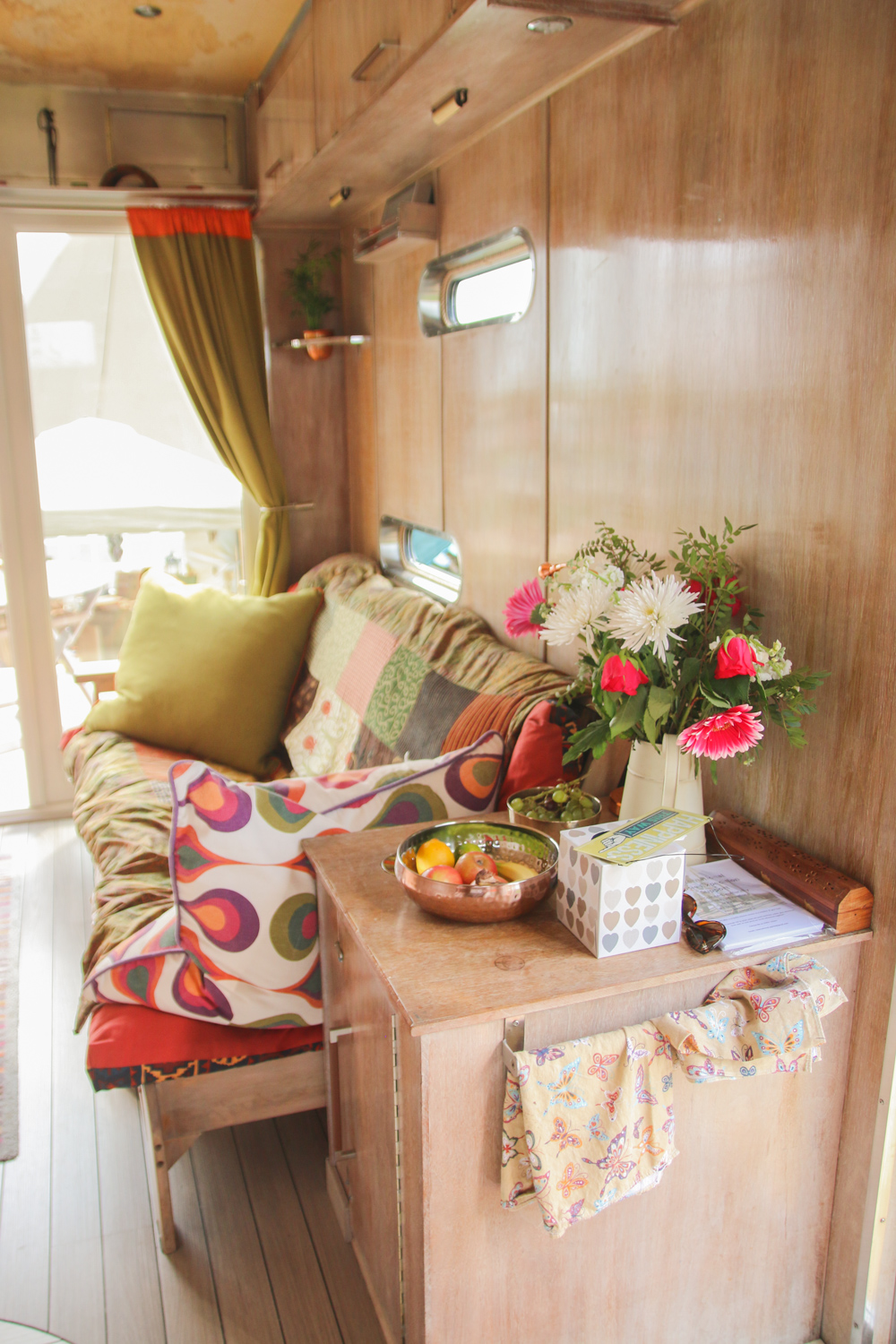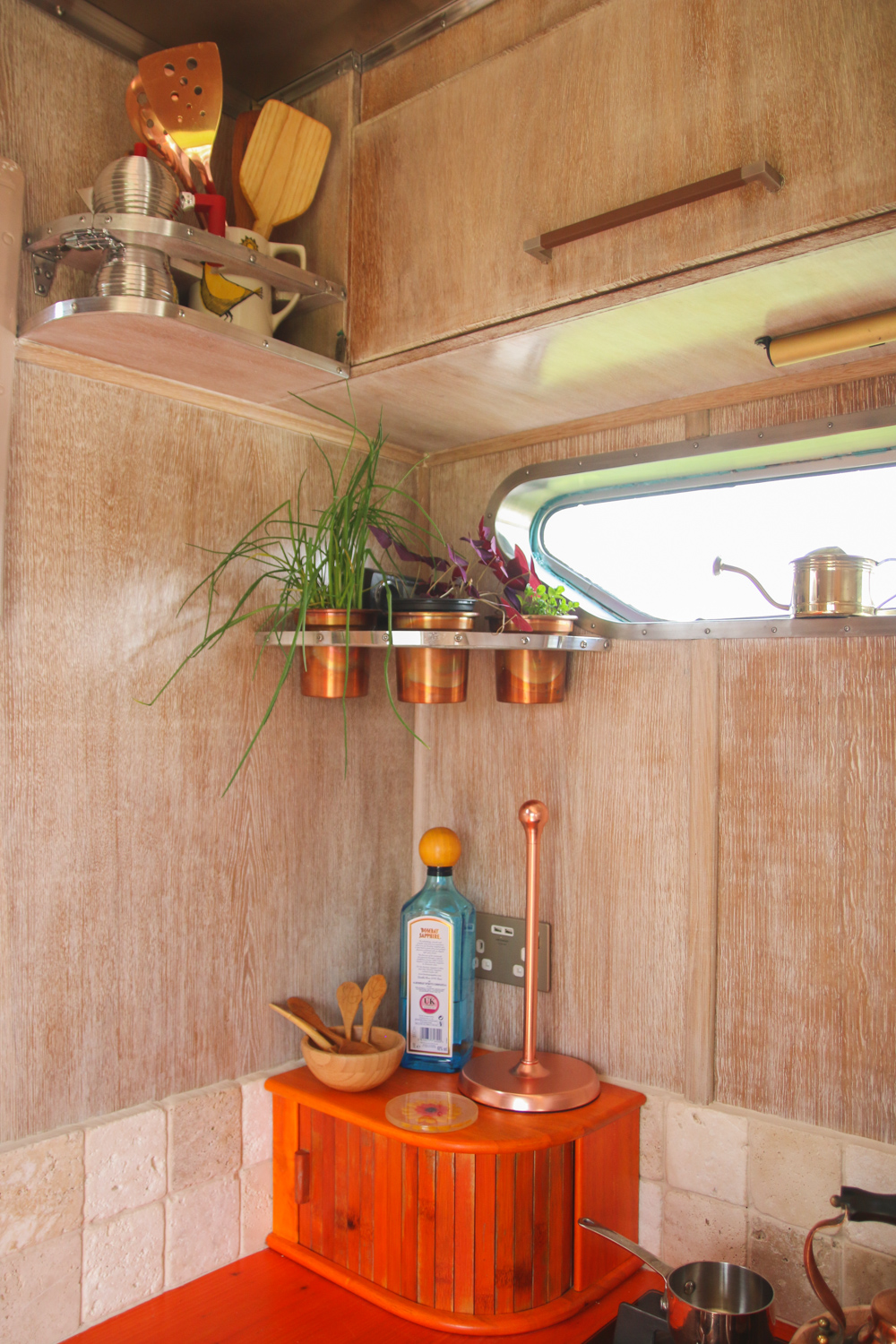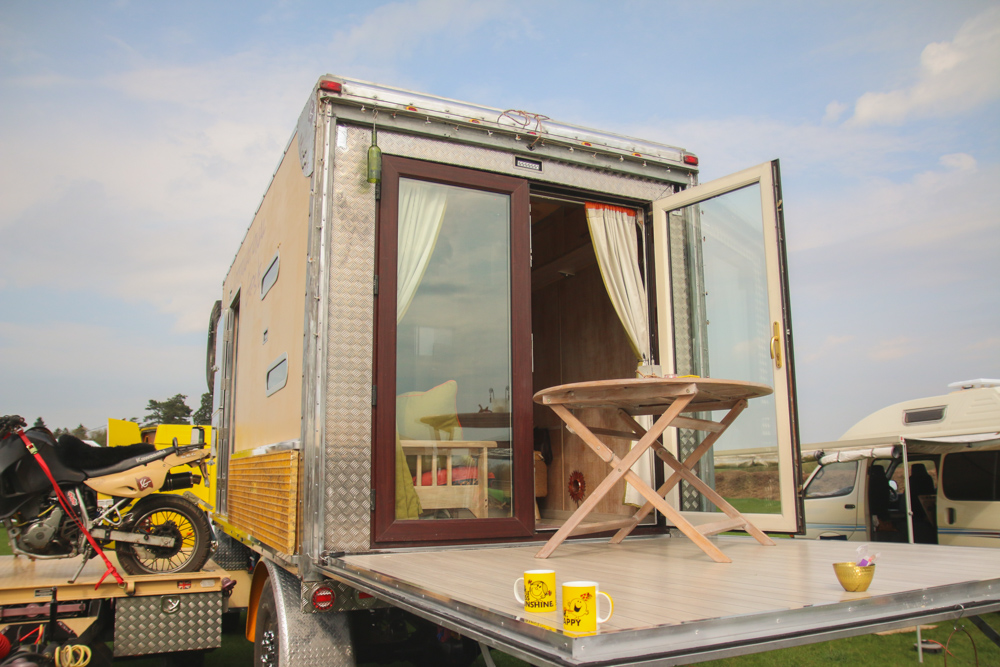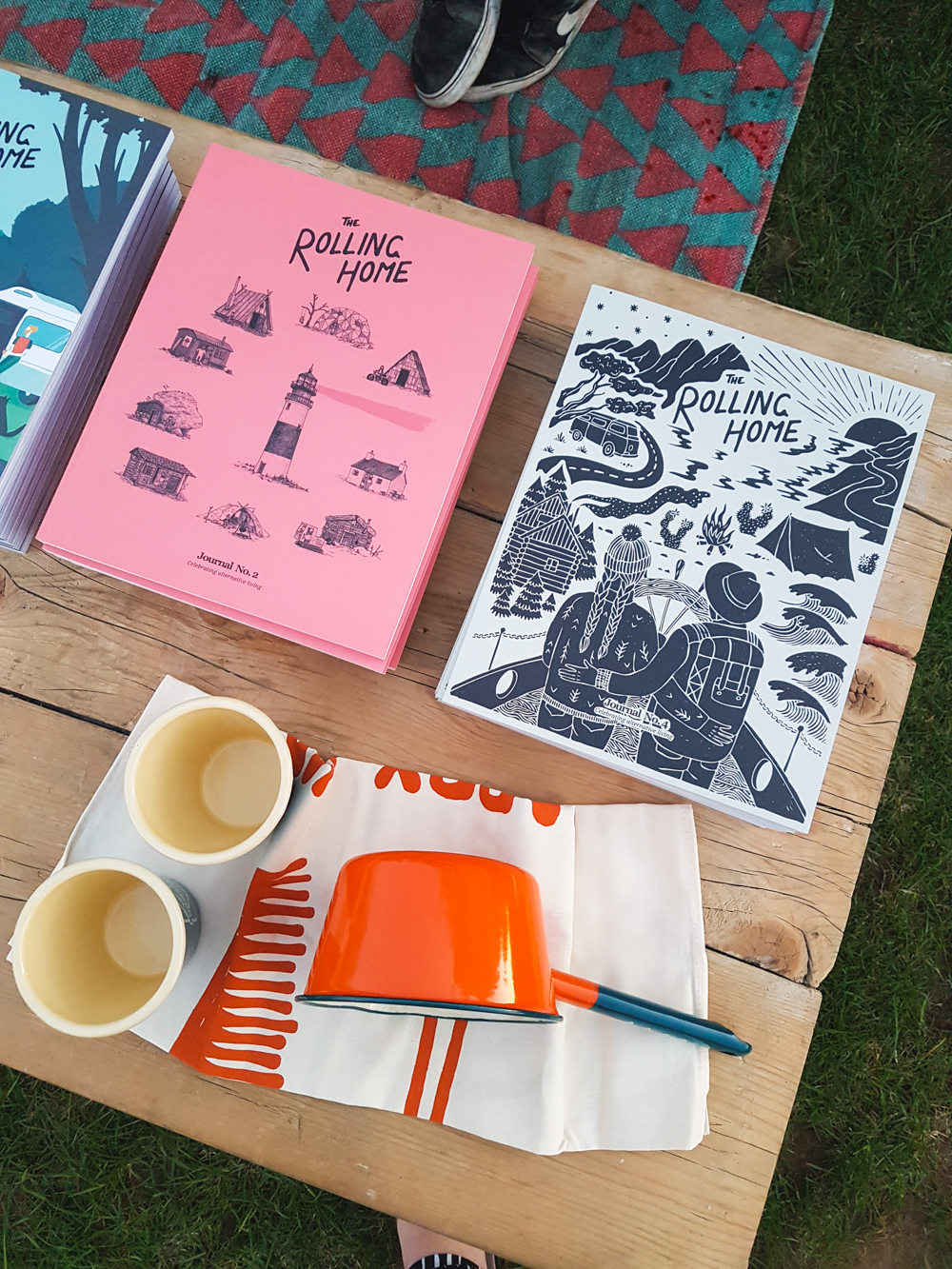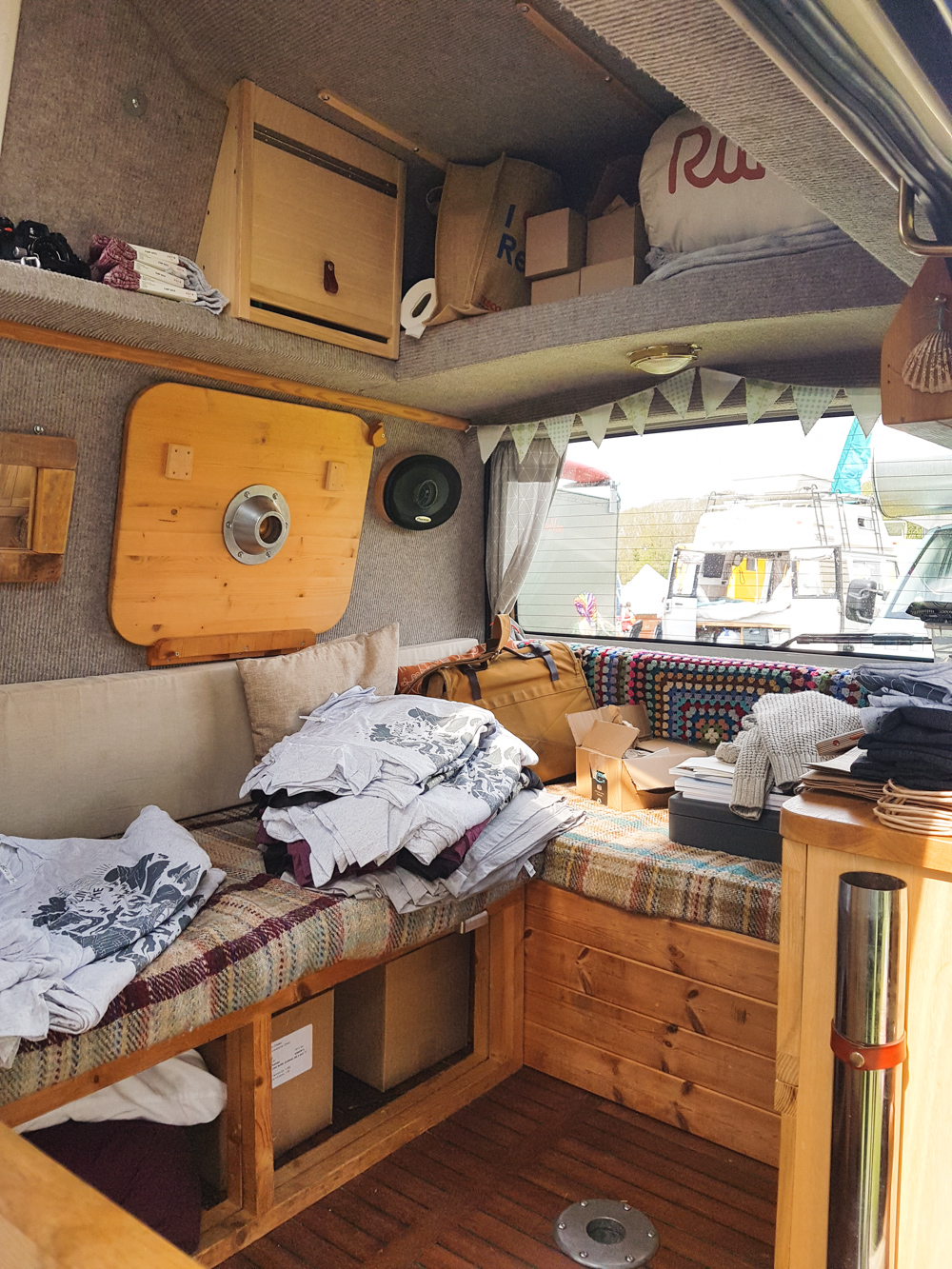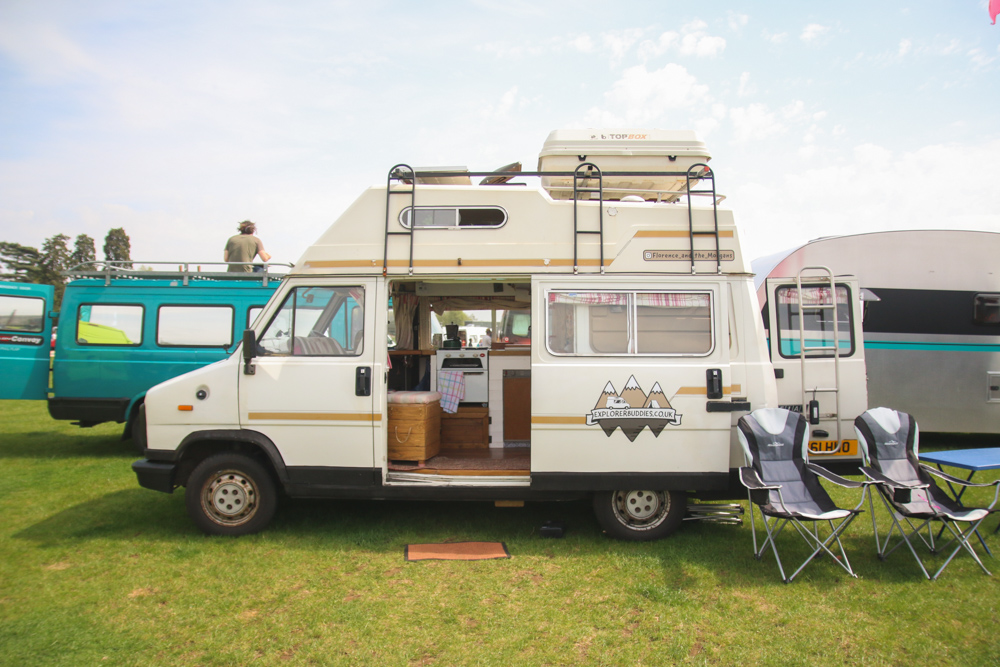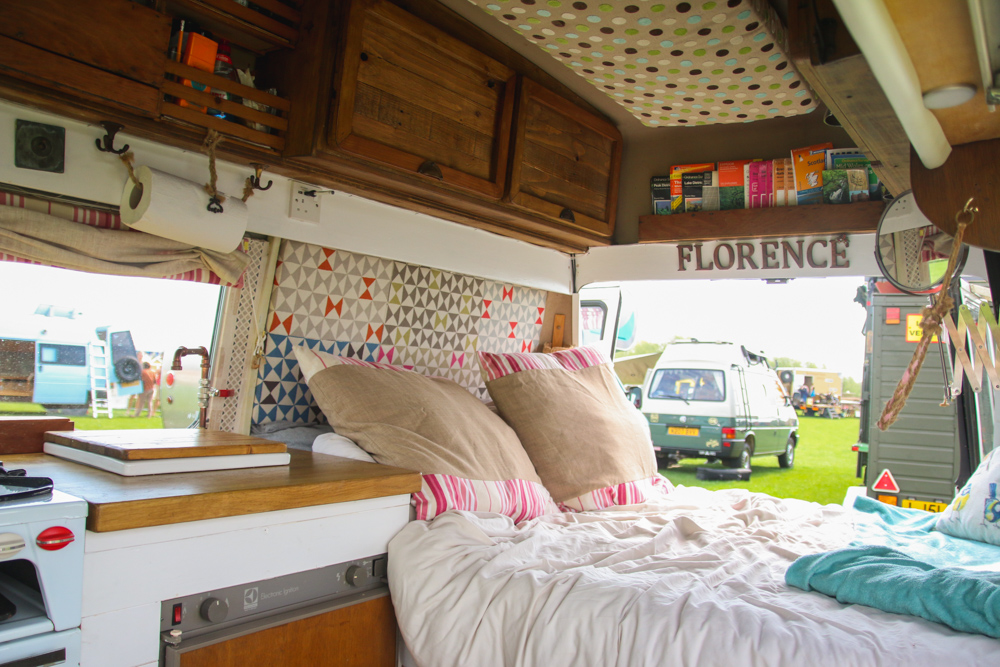 It was so great to wander around the amazing campervans on display. Shane and I both watch Florence and the Morgans videos on YouTube (called Explorer Buddies) and follow The Rolling Home on Instagram so it was great to get to meet Scott and Ellie, and Calum and have a little chat with them about vanlife. Florence was definitely one of my favourite vans on show of the weekend (and she was a lot bigger than we expected too)!
Also, how insane is that International Gypsie overland truck?! It looked amazing from the outside, but as I walked up the stairs and into the back I was shocked at how amazing it was inside. There's like a whole mini house inside (and I'm all over that Mad Men-esque decor vibe going on in there too). And the best part? It had it's own balcony!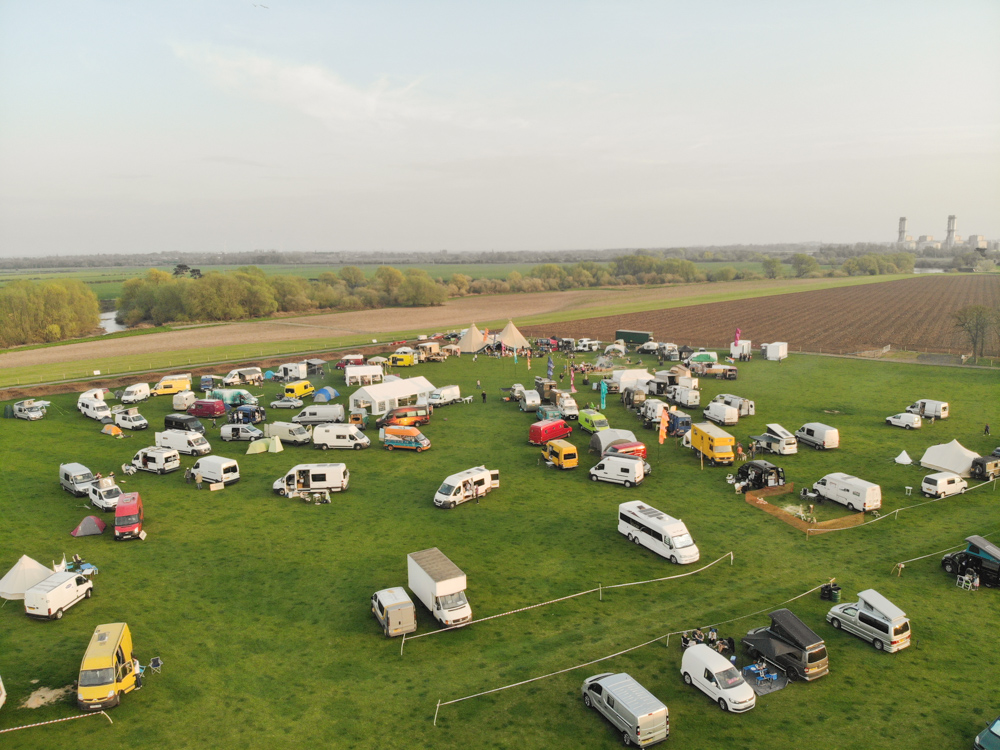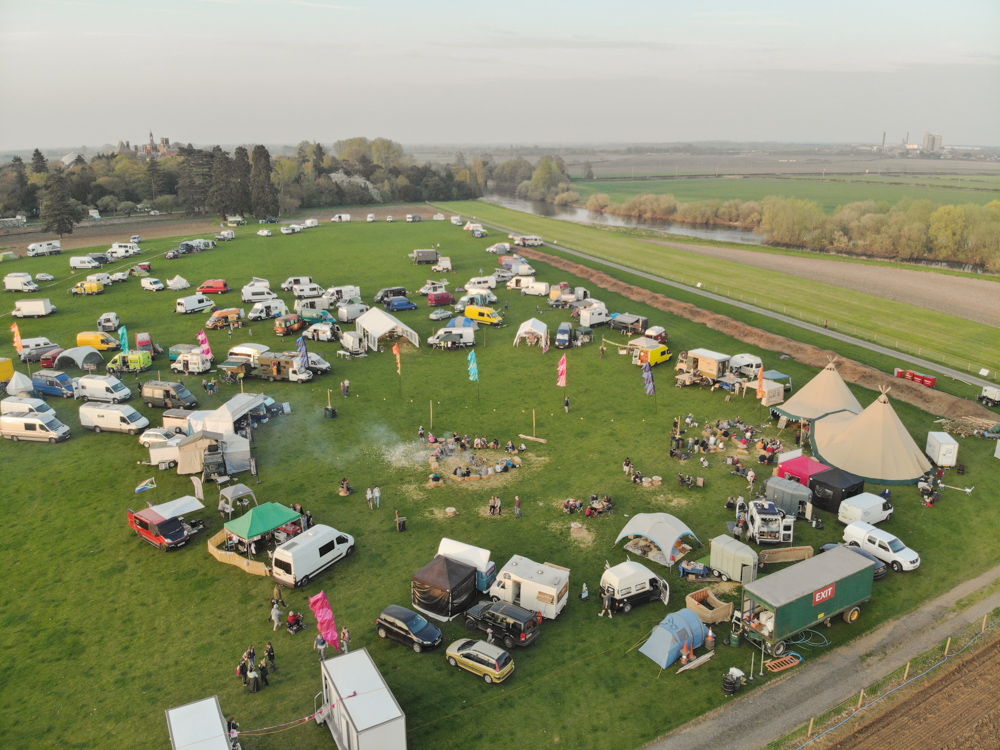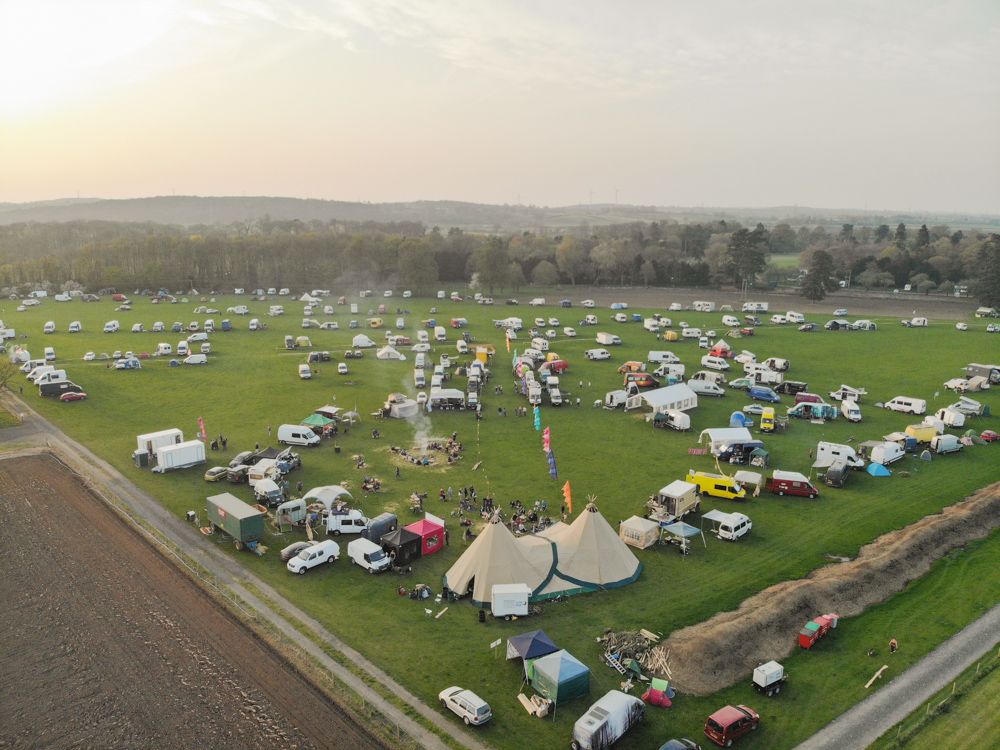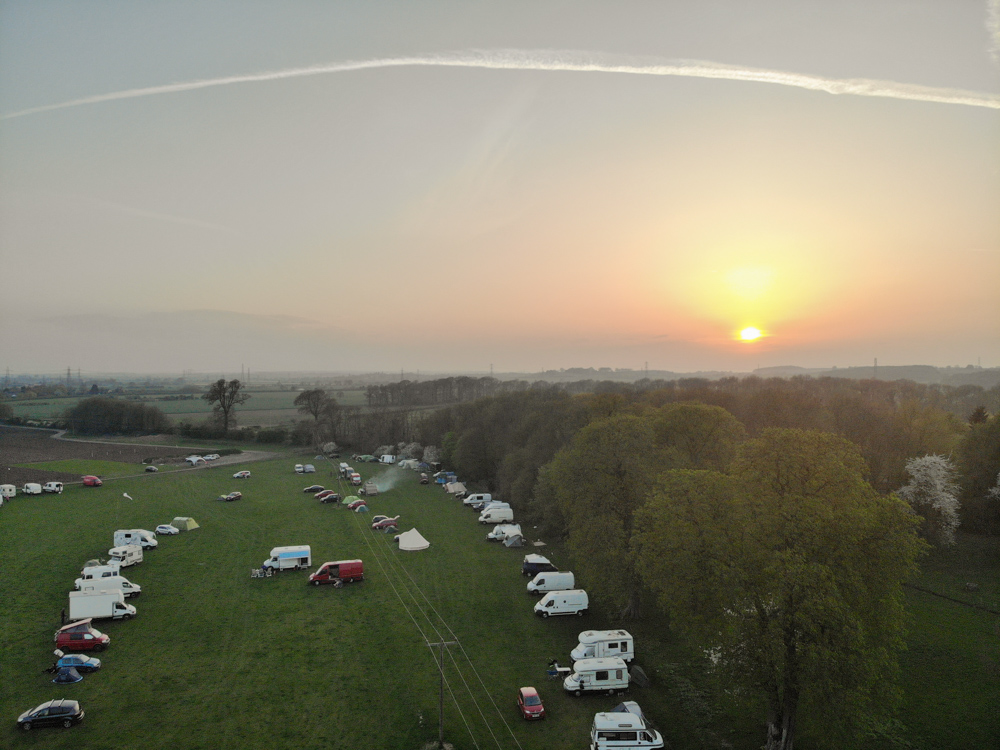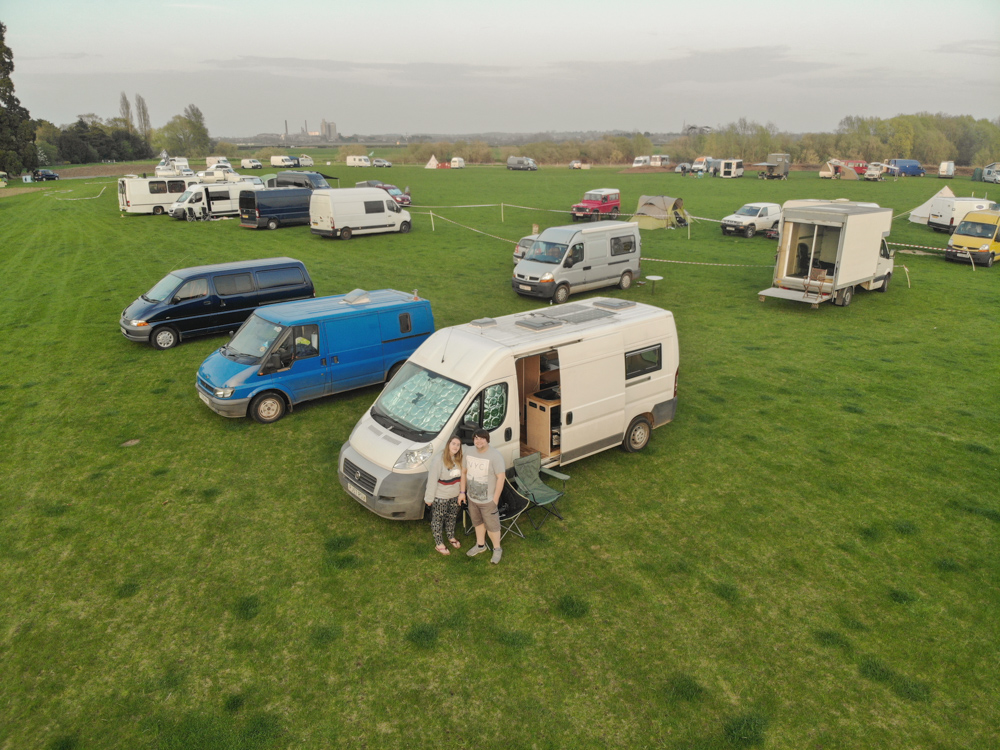 We also got the chance to get the drone up on the Saturday evening just as the sun was setting. Although it seemed like quite a small event, we were shocked at how many vans were there once we got the drone up. I love that it never felt too busy throughout the weekend as there were so many different things going on for everyone that it never got too crowded.
I only wish we had more time to look around the rest of the vans in the field, as we spent the majority of the time at the Quirky Campers ones before heading off to some talks. We also tried to vlog the weekend, though I think we mostly failed at that as we were just too into wandering around and seeing everything instead. We'll still try make a video of the event anyway with the footage that we got (and some epic drone shots), so if you're not subscribed to our channel, then please do! Subscribe here!
We're SO excited that they're going to be doing another one next year, and we'll definitely be there, hopefully with our van open for everyone to have a peek inside!
Who will we be seeing at Camp Quirky 2019?!