It was our dream for years since we first visited Portugal back in December 2017 to one day get there with our own van. We saw so many campervans headed there for a little bit of winter sun and although it seemed like it was so far away, we knew we'd get there one day. Well, last year we finally made it there for 2 weeks over Christmas.
You might think that it's a little bit too far for a 2 week trip, but when we head to Europe, all we usually have is 2 weeks due to Annual Leave from work. We made the most of it with the bank holidays over Christmas and New Year so it didn't actually use too much leave from work.
Now, there's 2 ways to get to Spain from the UK – get the ferry from the UK to France and drive there and back, or get the ferry to/from Northern Spain at Bilbao/Santander. Based on the dates we had available, and price, we decided to get the ferry to Spain and then drive back through France. You can read our blog post about the Spain crossing here. So, here's our itinerary for how we managed to spend 2 weeks exploring Spain and Portugal from the UK!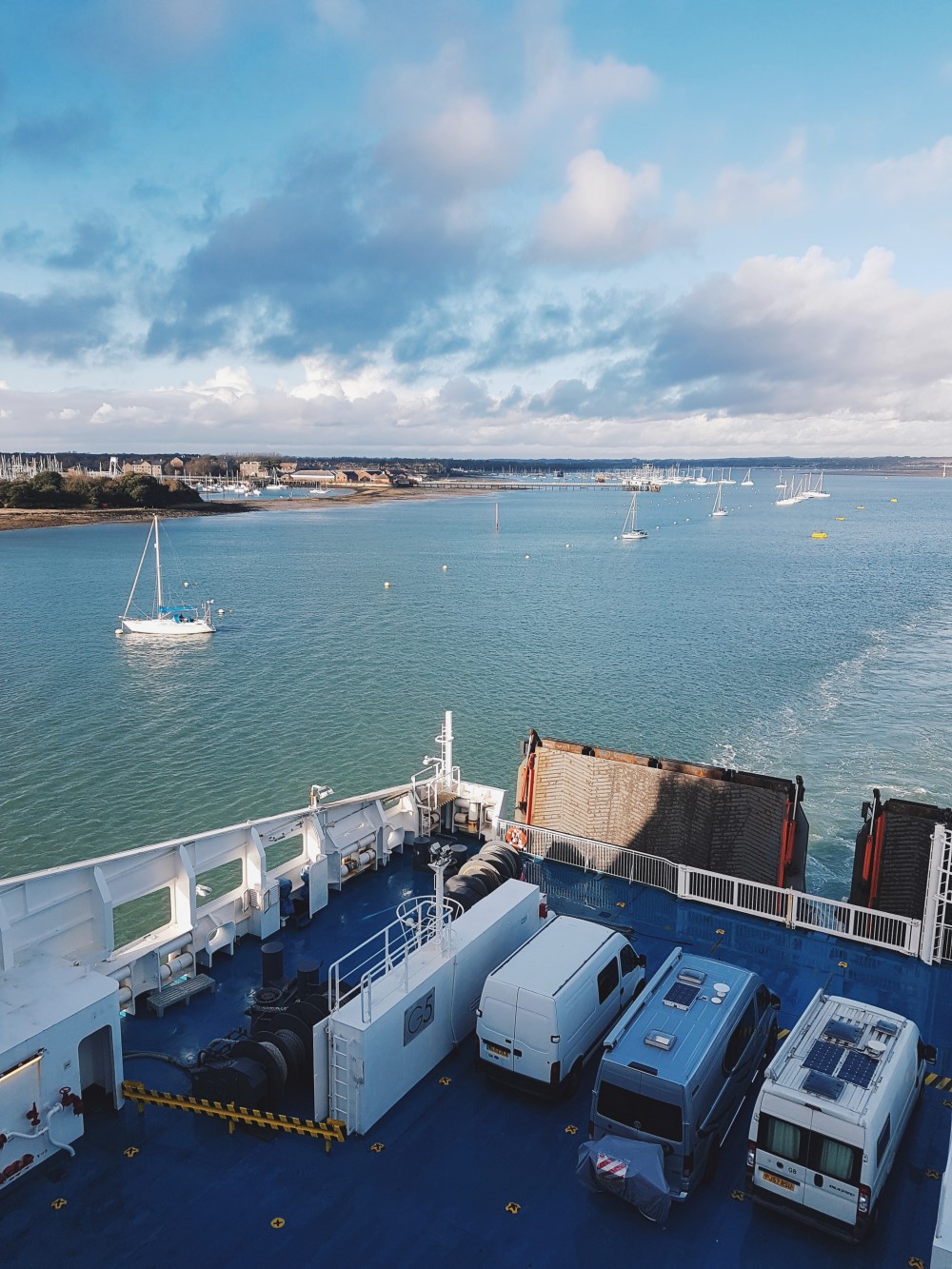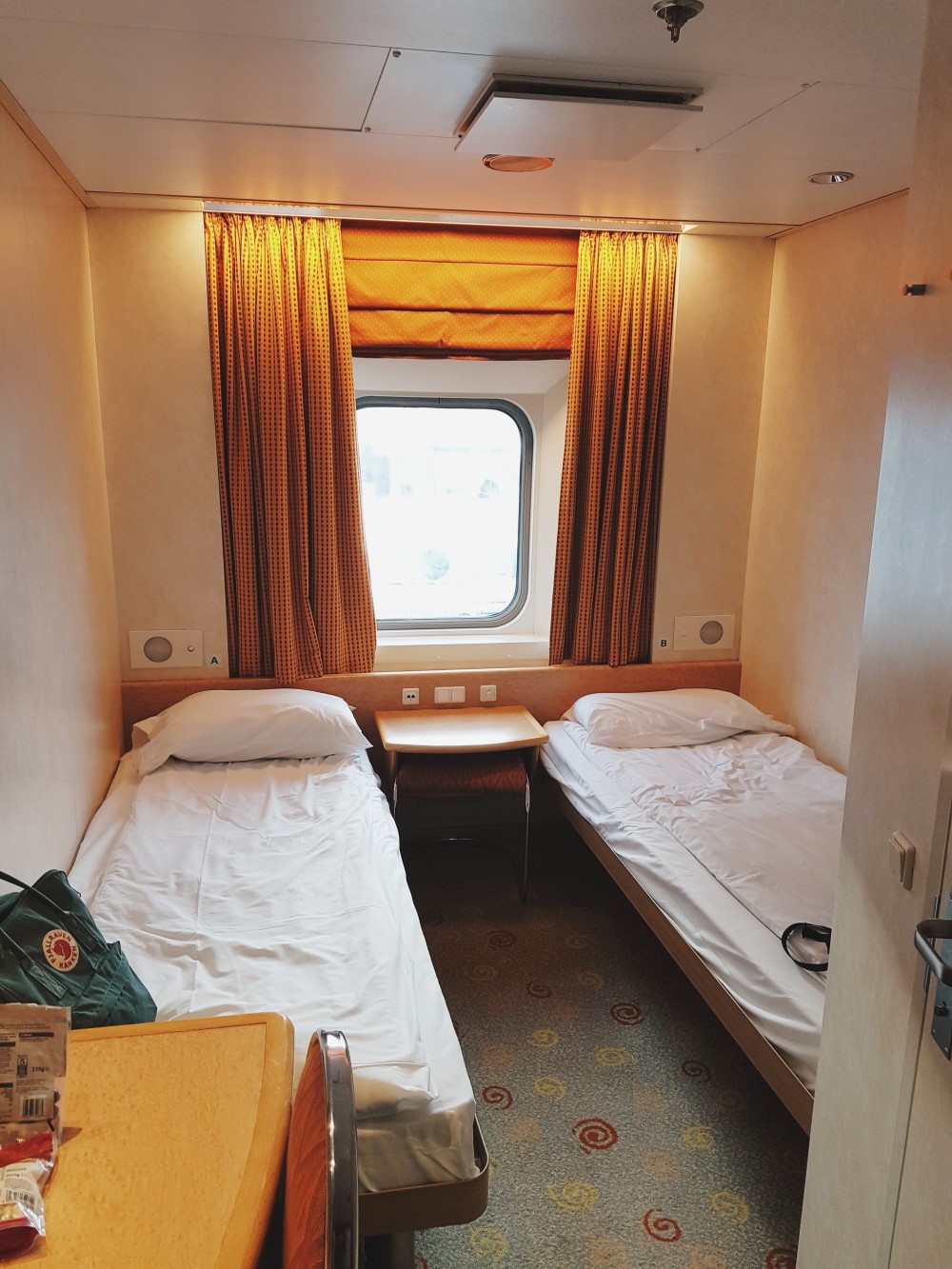 Day 1 + 2 – Ferry to Spain
We took the ferry from Portsmouth to Santander which takes 26hrs to cross. We had a terrible crossing as we literally crossed during a storm, so we had insane winds across the Bay of Biscay (which is already a really bad area to cross), so we spent 90% of the time on the boat in bed or throwing up. If you don't go when there's a storm, it sounds like it can be an alright crossing, as our boat had a swimming pool on the top deck – so it can't be that bad.
We left at 12pm on the Friday and arrived in Spain at 1pm on Saturday. It took a while to get off the boat (we were literally the last ones off) and so we spend the rest of the afternoon driving towards Portugal. We parked up at a little car park we found on Park4Night, cooked dinner and then slept off the rest of the sea-sickness we were left with.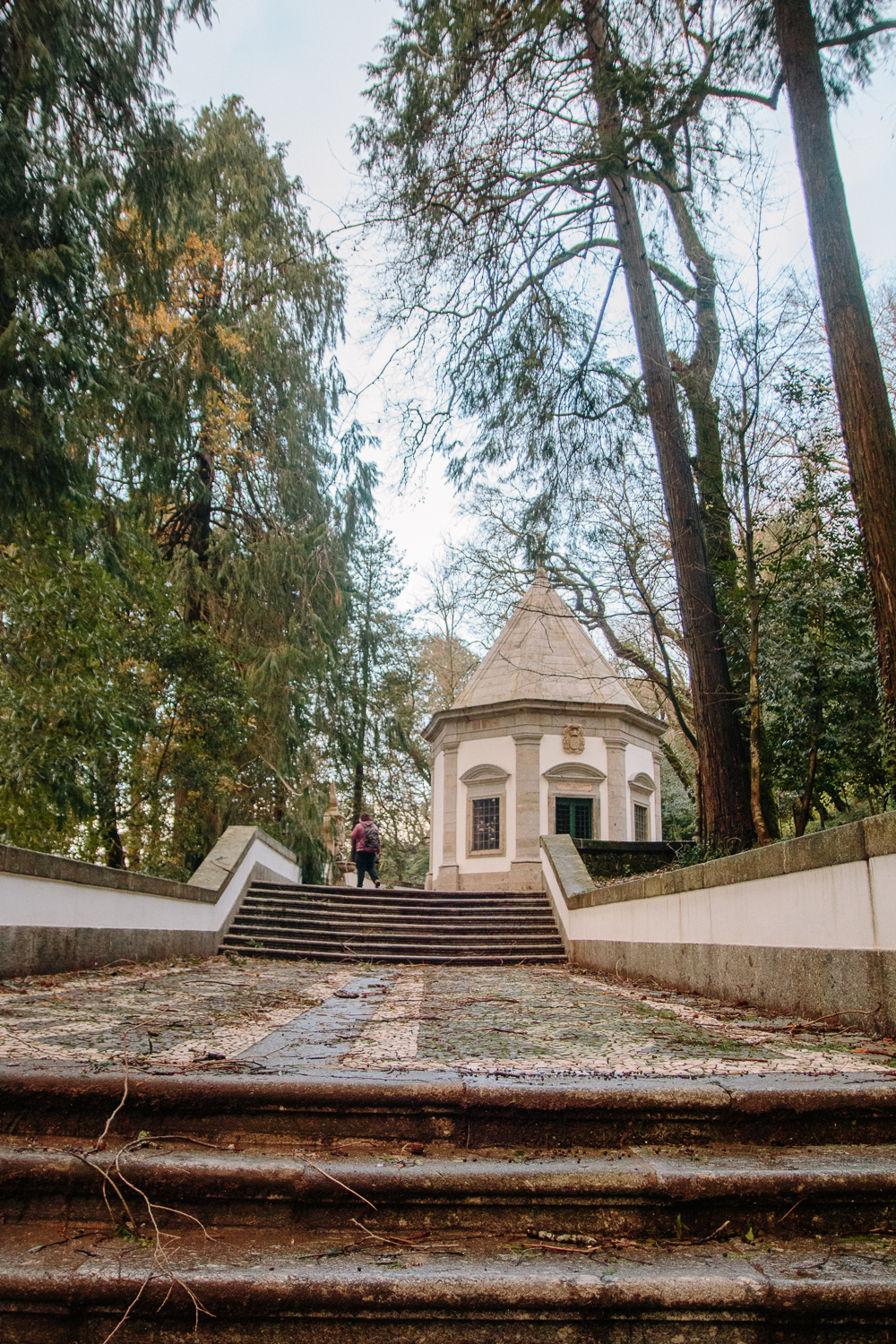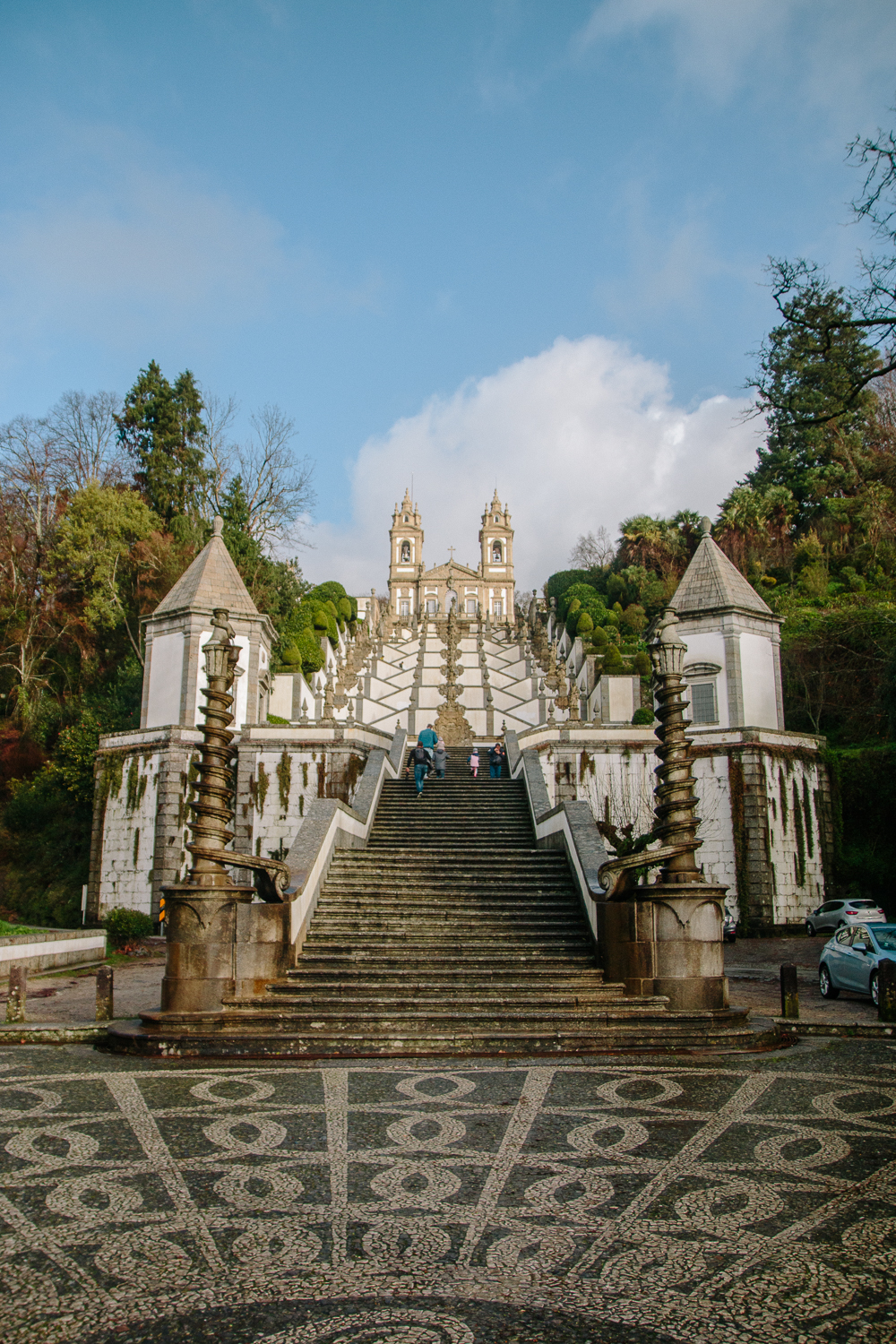 Day 3 – Bom Jesus do Monte
We woke up nice and early and continued the drive from our parkup to Bom Jesus do Monte, which was about a 4hr drive. It's a religious sanctuary located in the north of Portugal at Braga, and is most famous for the huge staircase that climbs 116m (381ft). We parked at the bottom to save ourselves a €10 (I think) parking charge, as it's free at the bottom car park, though you do have to walk up millions of stairs to get to the top.
We wandered around the top area, which had a hotel, gift shop and park, and then headed back to the van to beat the rain that we'd already been caught out in on the way up. Then we drove a few hours south to Costa Nova and found a parkup right by the beach for the night.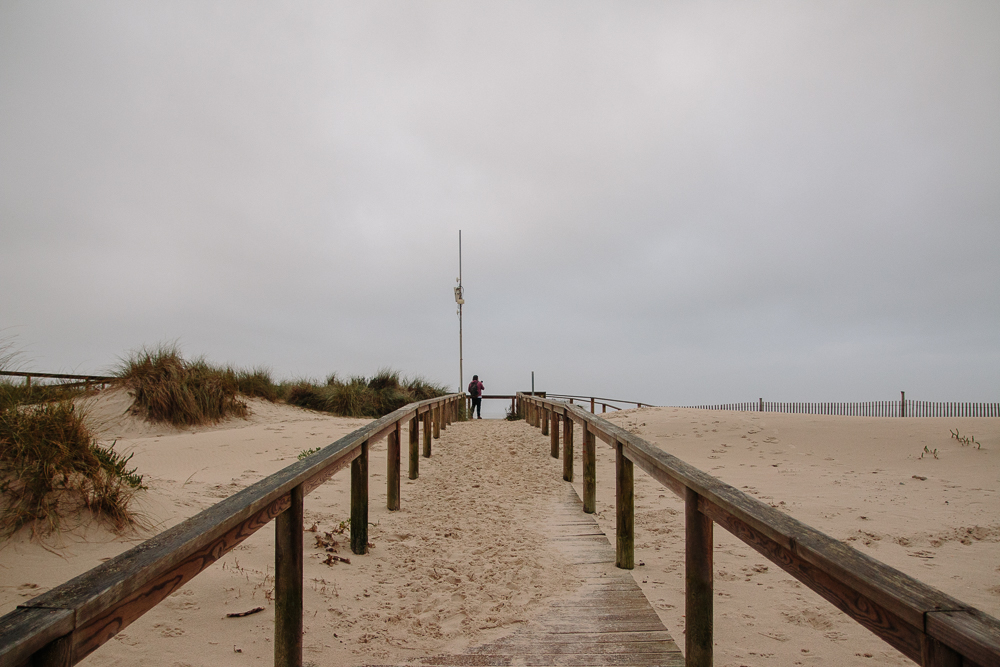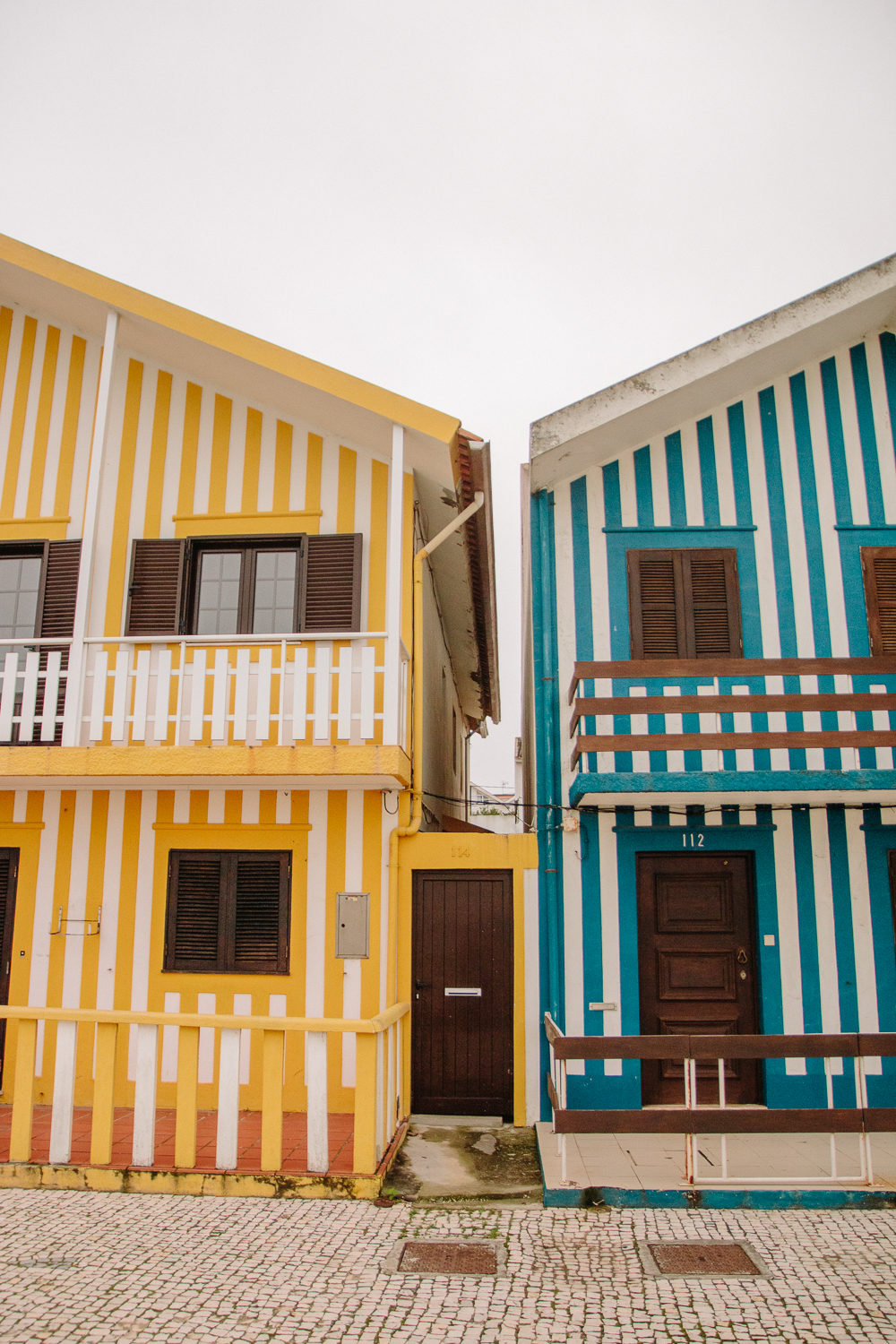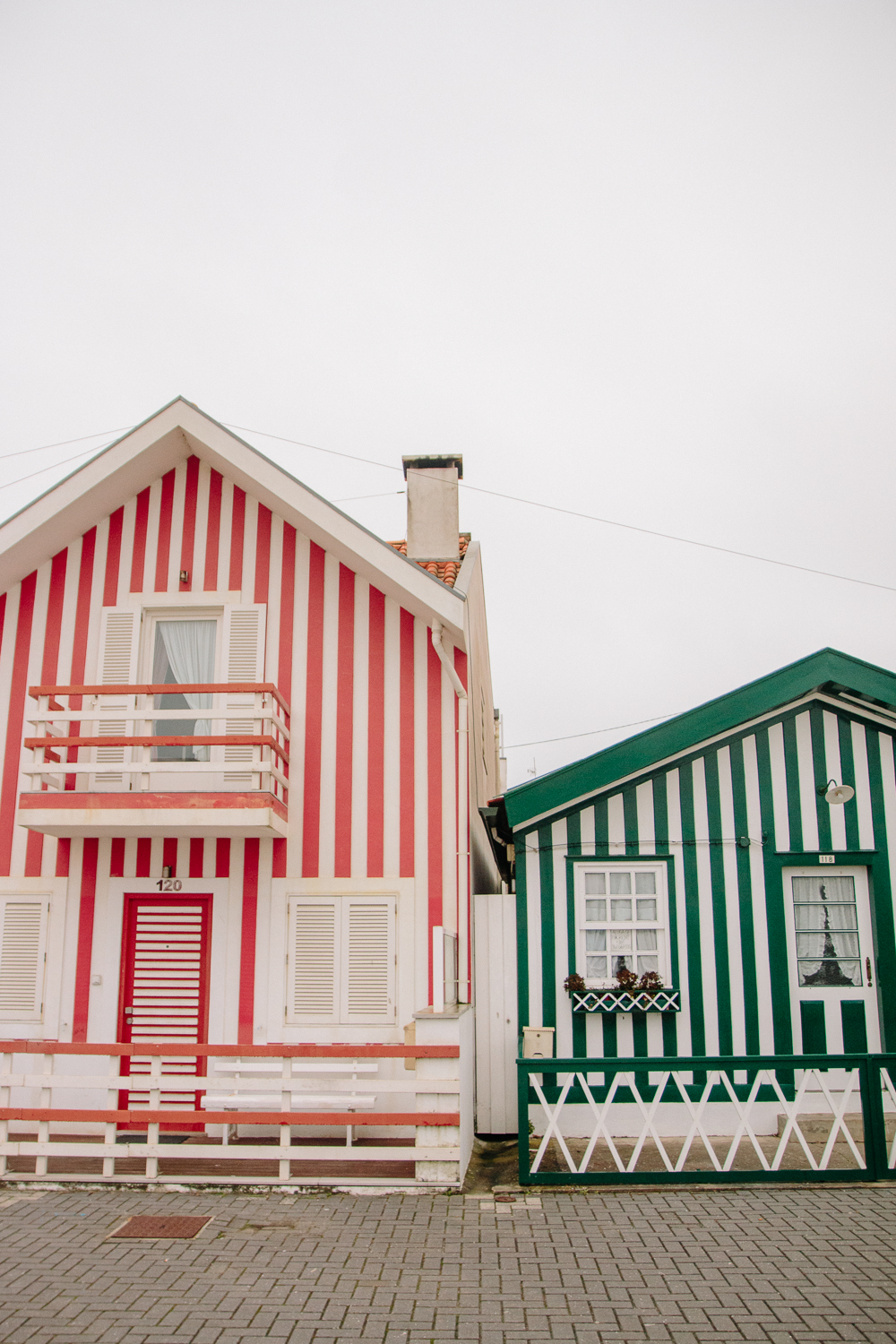 Day 4 – Costa Nova + Aveiro
We woke up to the sound of the waves over the dunes the next morning. The weather was a little cold and dreary, so we took a quick walk along the beach and then drove to the famous colourful buildings of Costa Nova, and then on to the lighthouse – April loves a good lighthouse.
We then popped over to the nearby town of Aveiro after stocking up on groceries and plenty of Portuguese pastries to last us a few days. It was nice, but we didn't stay long as the weather wasn't very good and it felt more like a regular town than a tourist place, so we continued our drive south that afternoon for a few hours racking up huge toll fees! We're planning on doing a blog post all about toll roads in Portugal.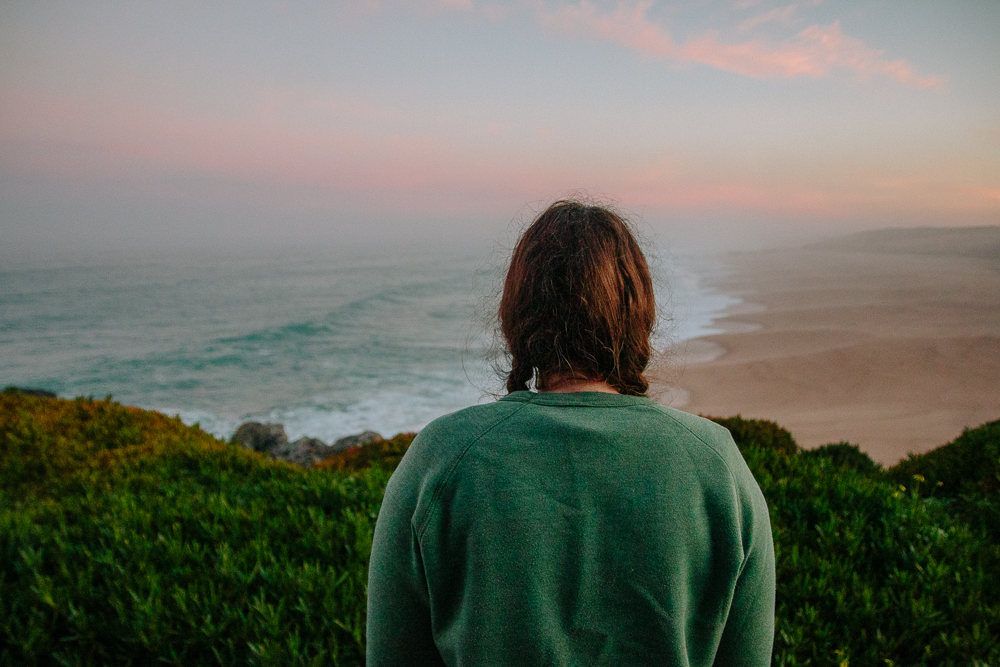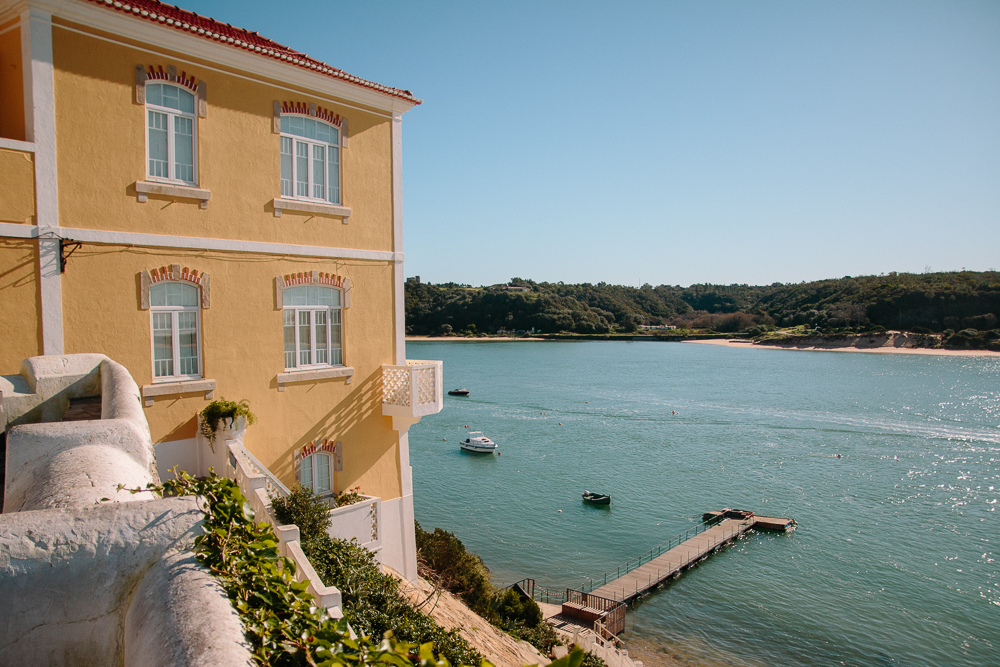 Day 5 – Sines + Vila Nova de Milfontes
We arrived at our parkup at Sines really late at night so it was pitch black. We had no idea what we'd be waking up to, other than we were on top of a cliff. I was terrified as Shane was parking the van incase we ended up off the edge of the cliff, but we were fine. I set the alarm for sunrise, and we woke up to the most amazing hazy views out of the window.
We had a slow morning cooking some breakfast, then headed a little further south along the coastal road to Vila Nova de Milfontes – a little beachside town along the estuary. As it was Christmas Eve, most places were shut and it was super quiet. Though, one thing to note is that parking for Campervans/Motorhomes is pretty much forbidden at most parking areas, so we struggled to park until we found a small field with a few cars parked and took a chance. We were fine there for an hour or so as we wandered the streets.
We then headed a little further south again, near to Sagres for our parkup ready for Christmas Day.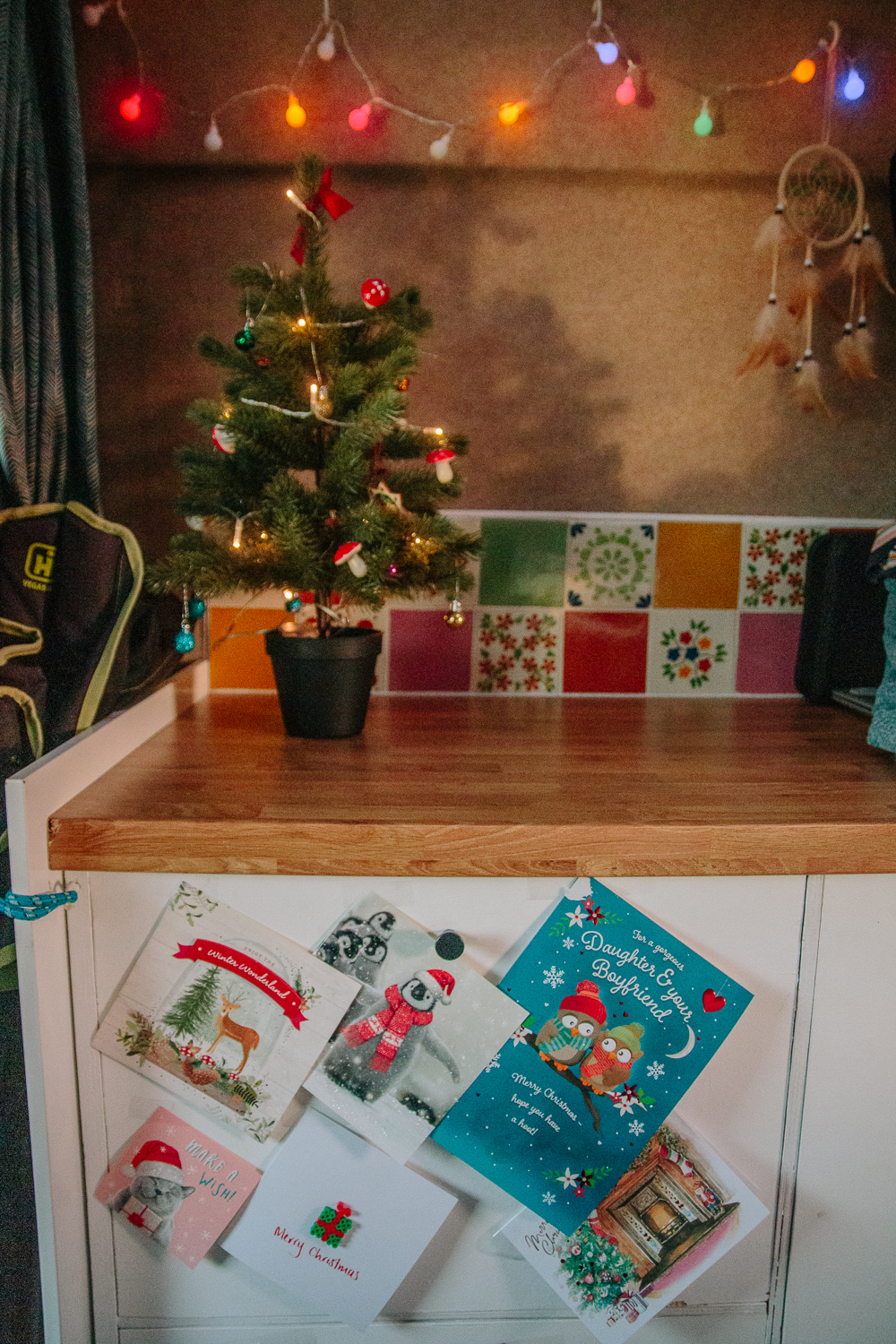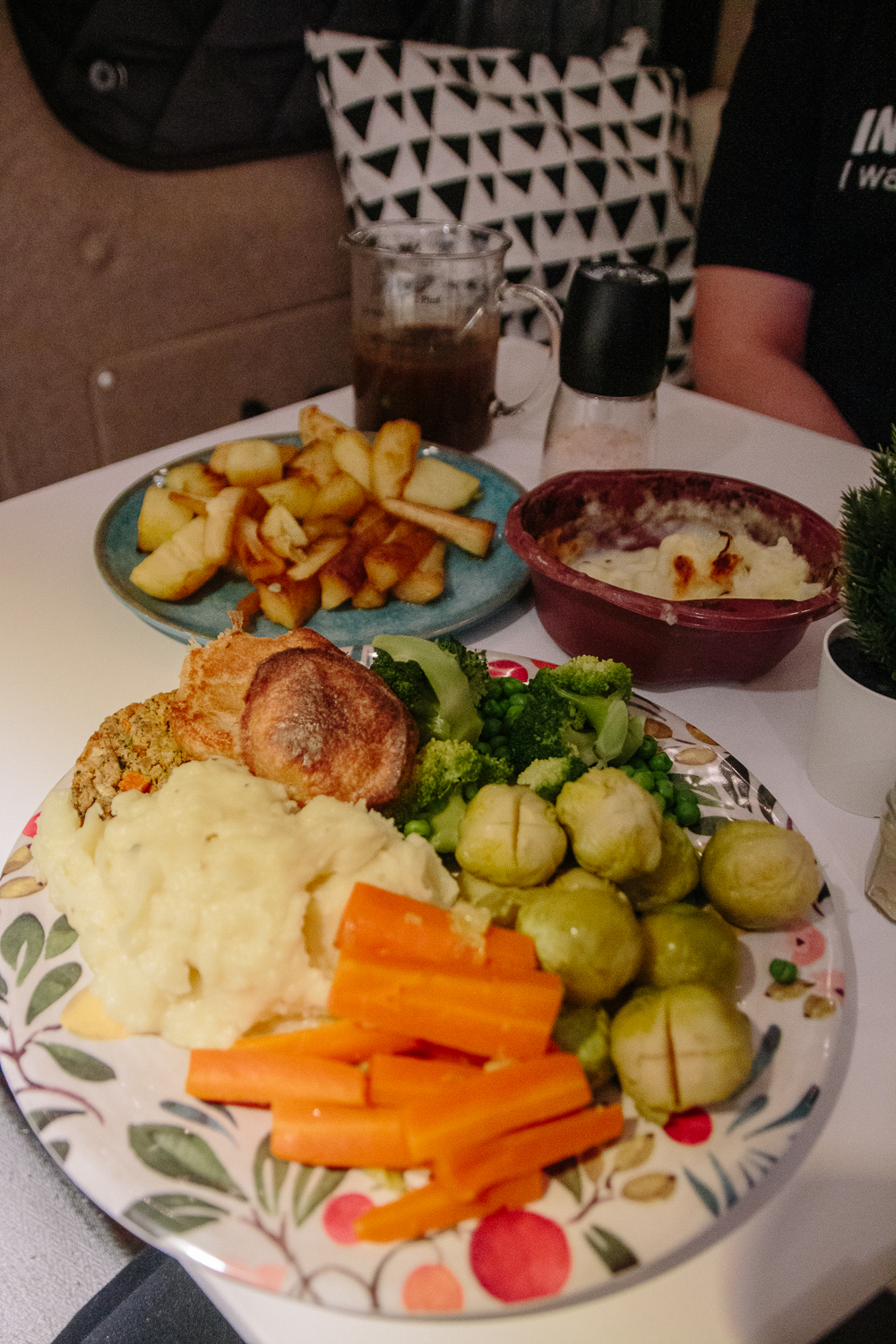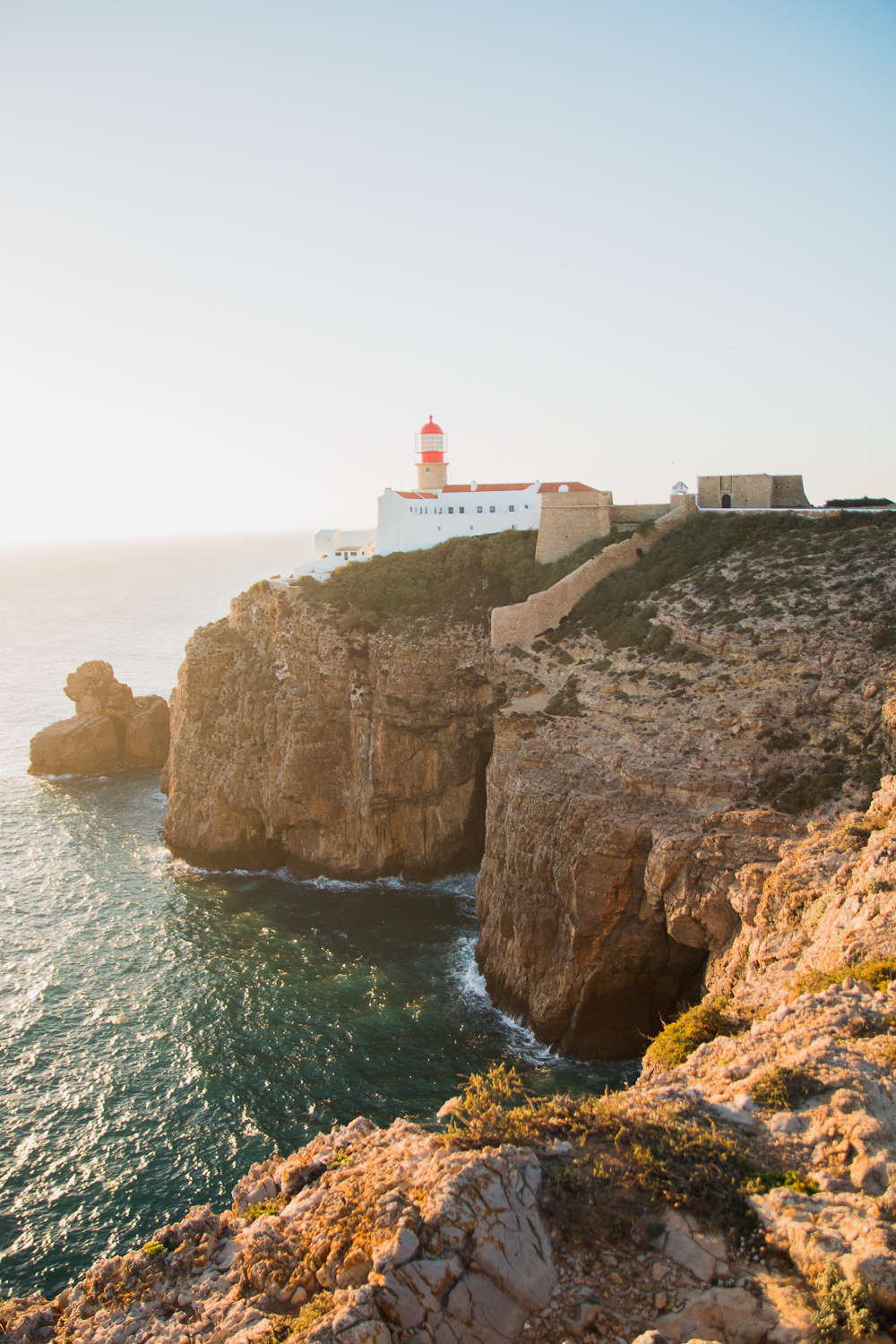 Day 6 – Christmas at Sagres
As it was our dream to spend Christmas at Sagres in the van, the previous few days did involve a lot of driving to get there. If we had more time, we'd have taken it a lot slower, but we made it. We parked up at the top of a cliff and had another lovely sunrise. We chilled in the van in the morning before heading a little further down the coast, stopping at Praia do Amado for a while, and then finally onto Sagres itself.
We parked up in the famous carpark in time to cook ourselves a huge Christmas Dinner in the van! With pretty much all of it brought over from the UK! It took us a while, and it was a little hard to do in the van with the oven only having one shelf and 3 hobs, but we got there eventually with only one small disaster of dropping the Cauliflower Cheese on the floor!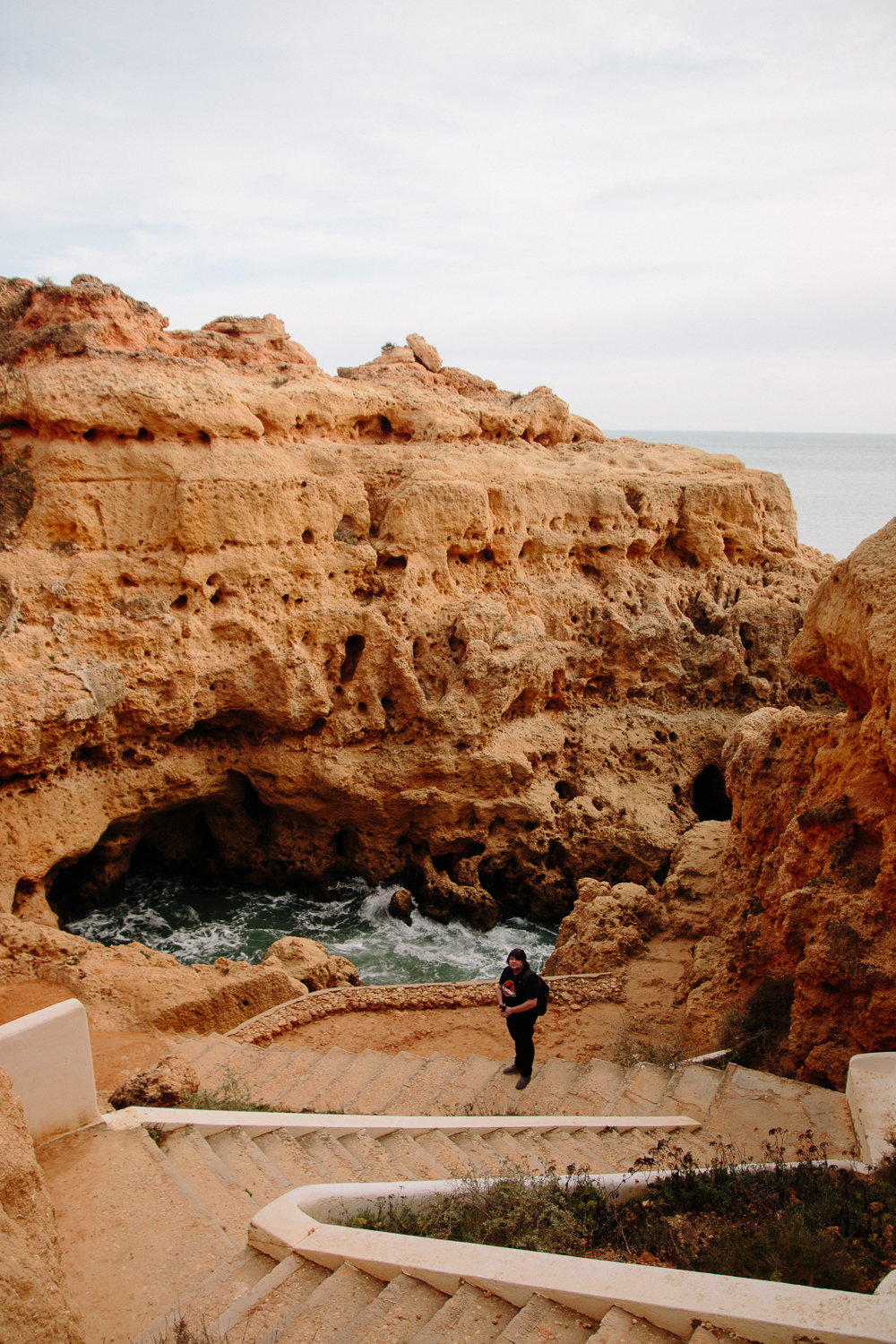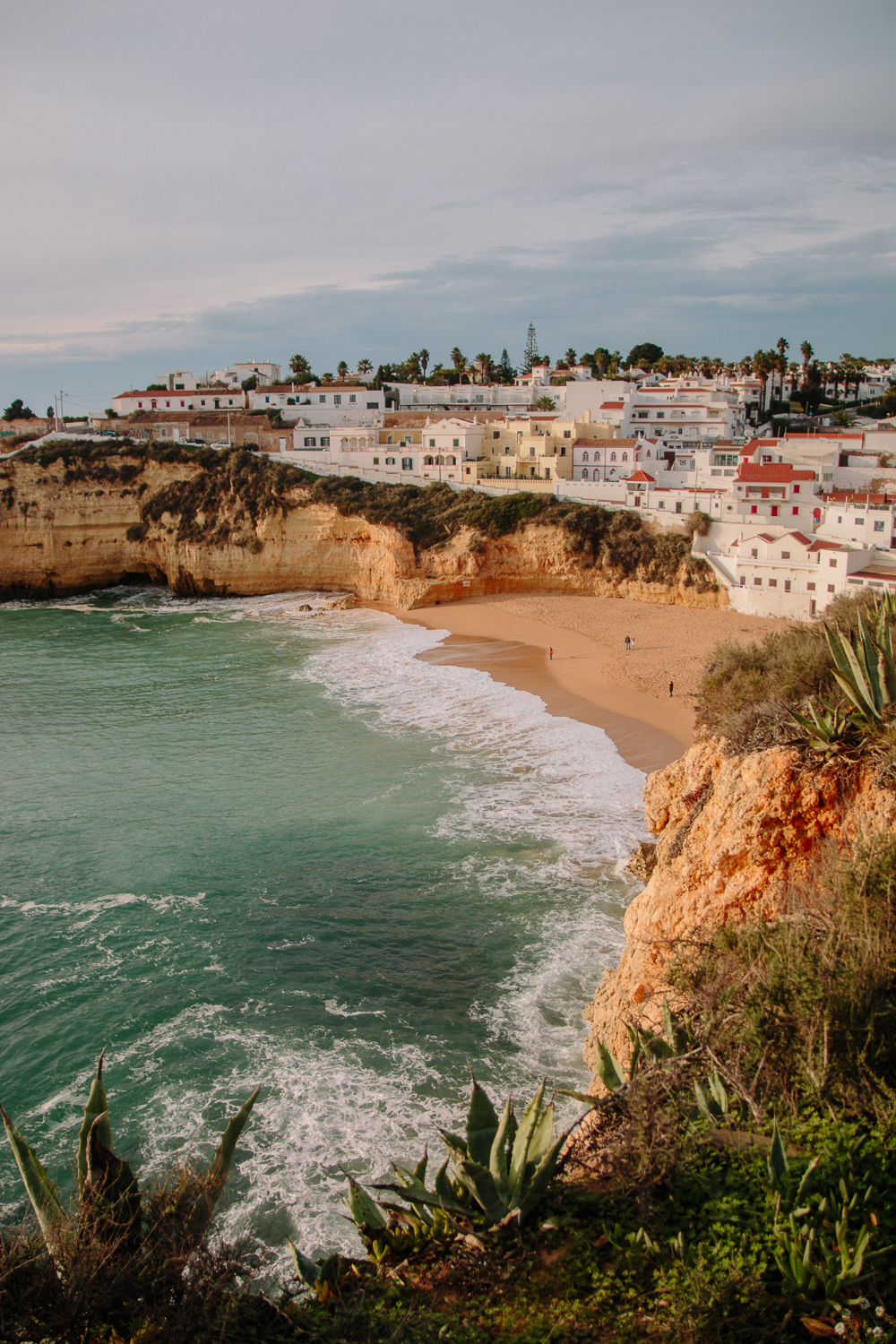 Day 7 + 8 – Carvoeiro + Driving to Gibraltar
The next morning we headed to my favourite place at Sagres – St Vincent Lighthouse. We then stopped at a pottery shop which I've wanted to visit each time we've been before, but not being able to carry anything home in our hand luggage while flying, resisted each time. This time, I made Shane pull in so we could visit, and luckily, it was open on Boxing Day! We spent a good hour wandering the shop and came home with some house number tiles, 2 plates, some magnets and an oven glove for the van. I wish I bought more haha!
Afterwards, Shane picked out a stop at Carvoeiro boardwalk which was amazing! We walked along the boardwalk and found loads of little caves to explore along the way, and then we had a quick stop in Carvoeiro itself. We were hoping to get food there, but being boxing day, most places were closed or had set menus, so we walked back to the van and headed off to an aire for the night.
After a lovely long shower, we left Portugal and crossed back into Spain. The plan was to visit Seville, but none of the parking areas sounded too great – loads of break-ins or waaay out of the city centre with dodgy walks, so we drove past and headed for Gibraltar instead. We arrived around 6pm and parked up at the Marina in La Linea de la Concepcion, just across the boarder.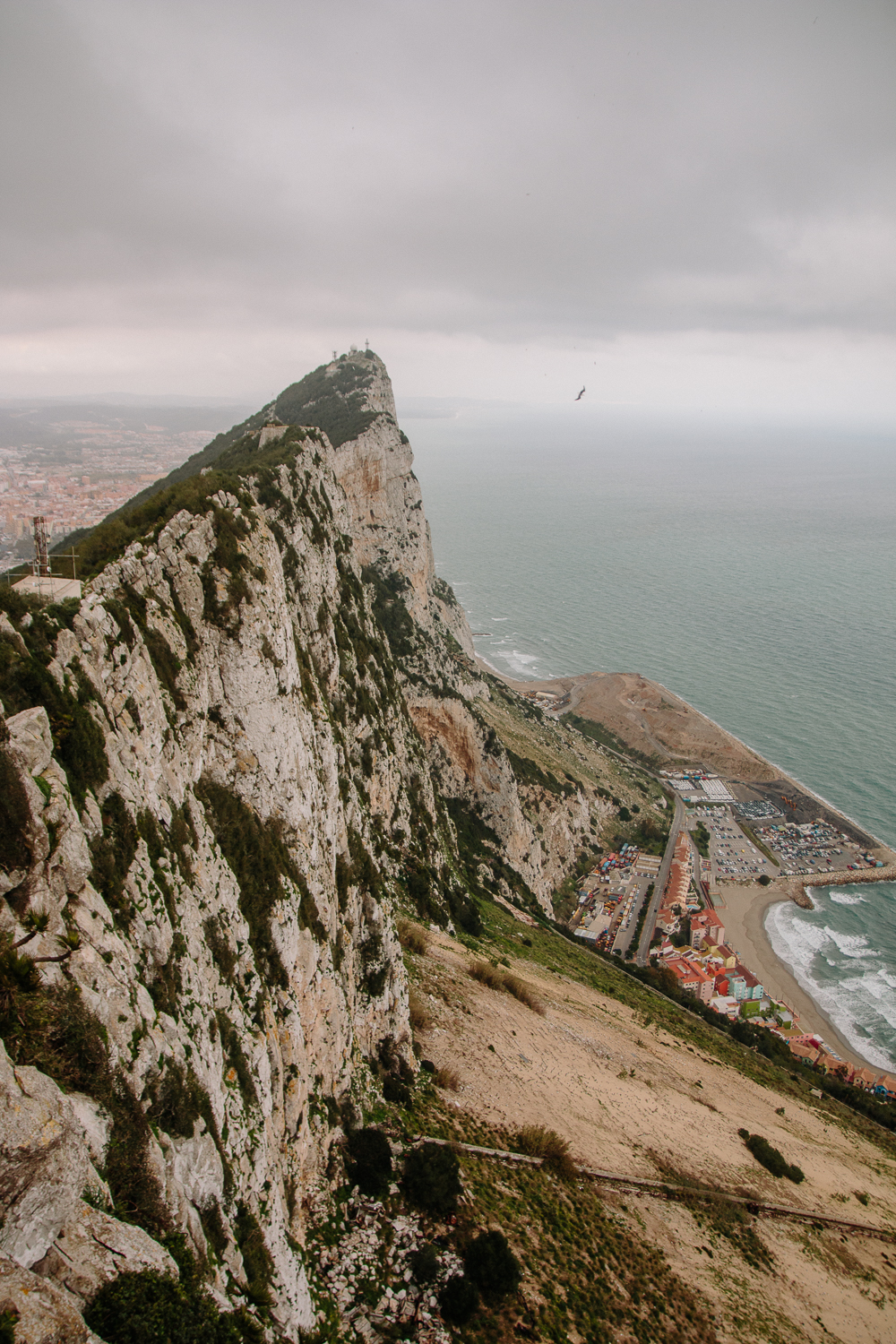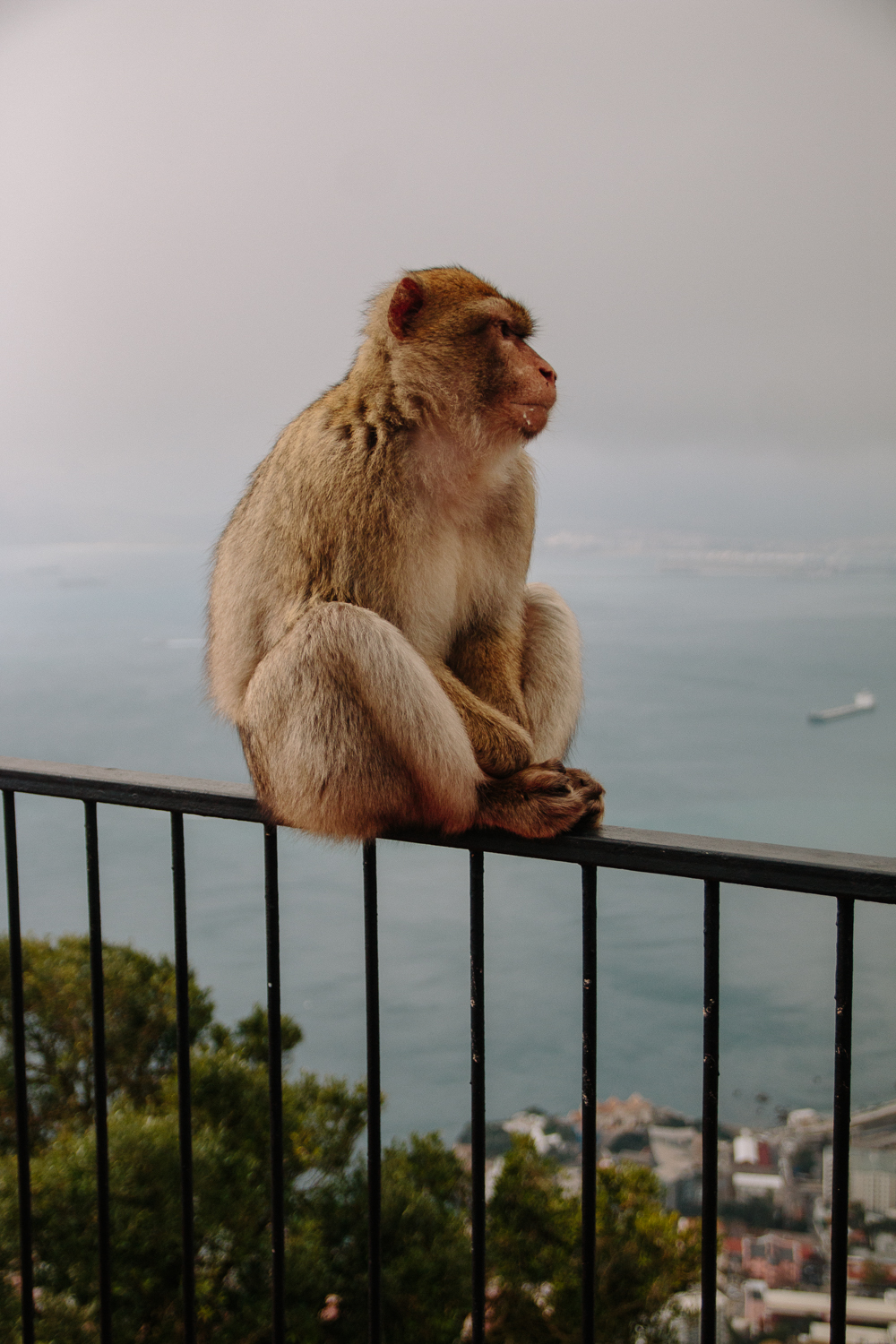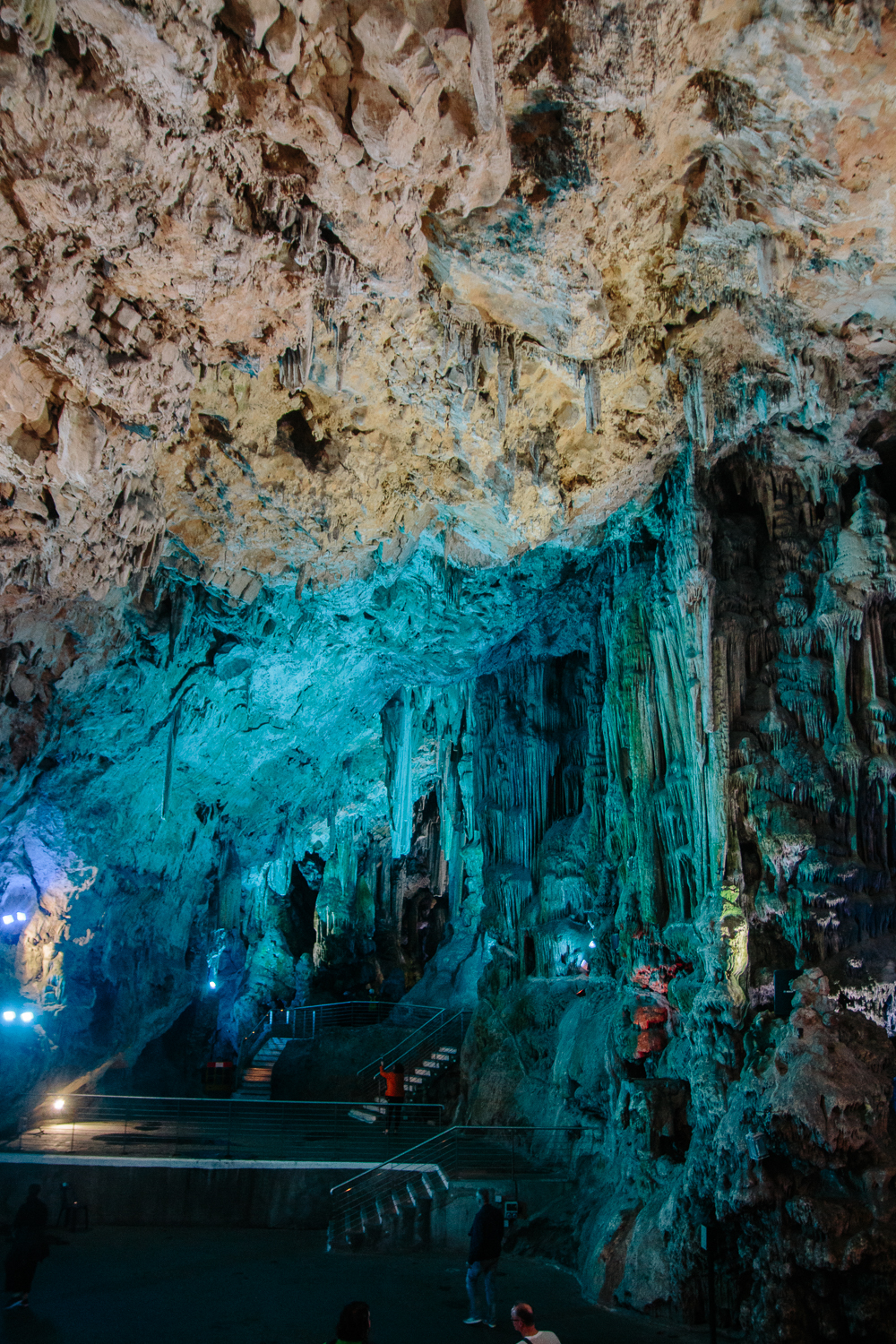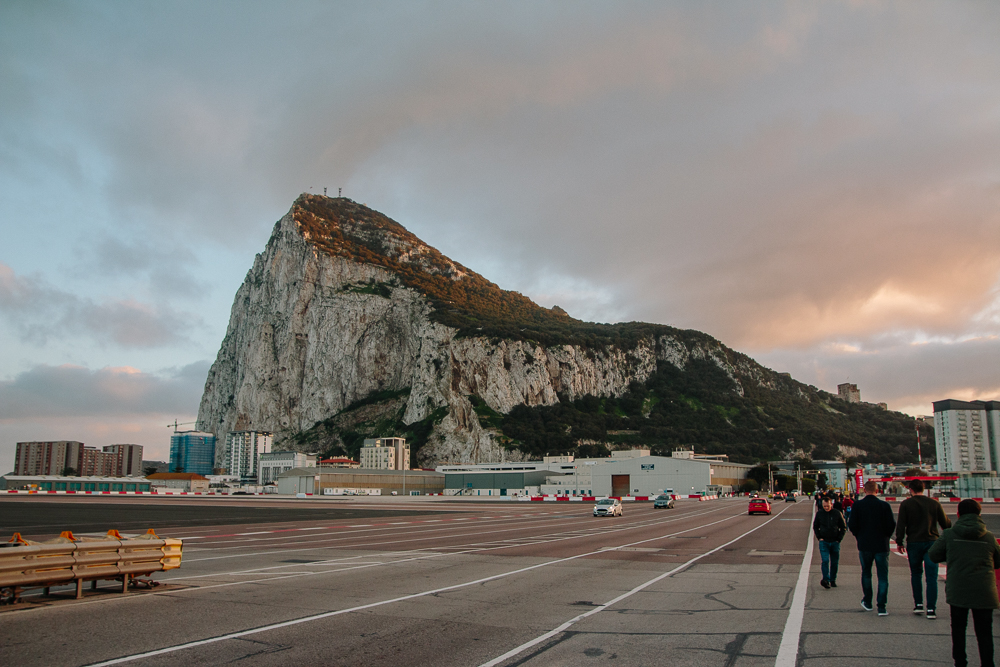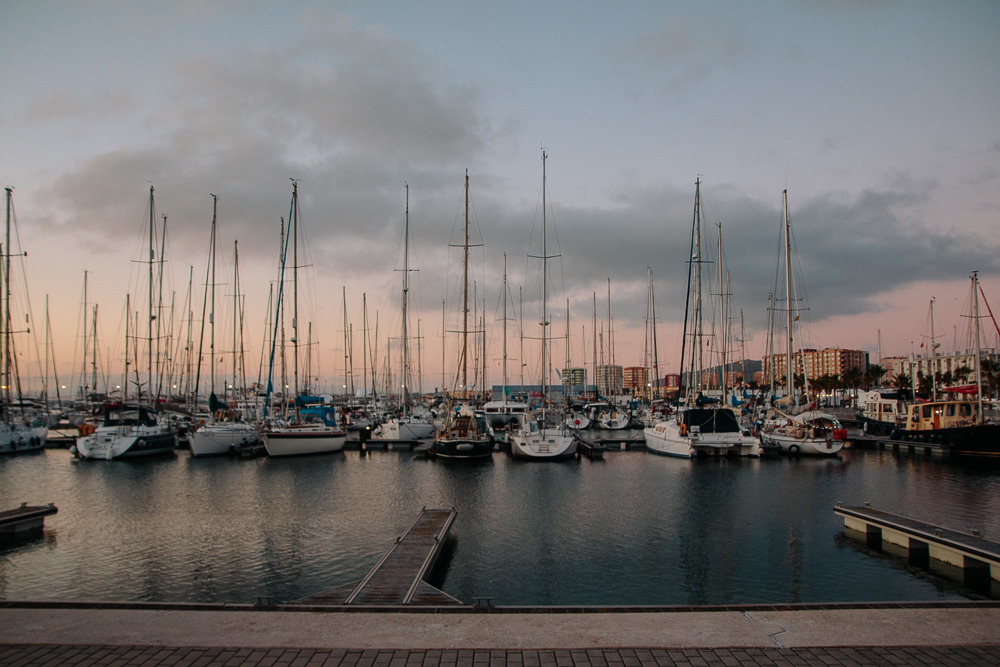 Day 9 – Gibraltar
We woke up early to walk across the border to Gibraltar. We read that the queues could be really long to cross in a vehicle so it's usually quicker to just walk across instead, so we did. We then hopped on a bus to The Rock of Gibraltar Cable Car Station – we went for the ticket that gives you access to the Nature Reserve too. We followed the recommended route which literally took us the entire afternoon. And there's SO many hills! We were dead by the end of it.
The only thing I didn't like about it though, was that when you get to the end of the route for the Nature Reserve, you're kind of dumped at a random area of the city, nowhere near the tourist busses so we got a bit lost trying to make our way back. We'd already walked for miles, had no food all day, and were both suffering from a horrendous chest infection and needed food + a drink. I also really wanted to head to the botanical gardens, which is at the entrance to the cable car, so if you're planning on walking down the nature reserve, visit the botanical gardens first. There's also a lighthouse at the tip that I wanted to see, but we were too far away from so missed out on that too. But we finally found our way back to the border – which involves crossing the runway! That was weird!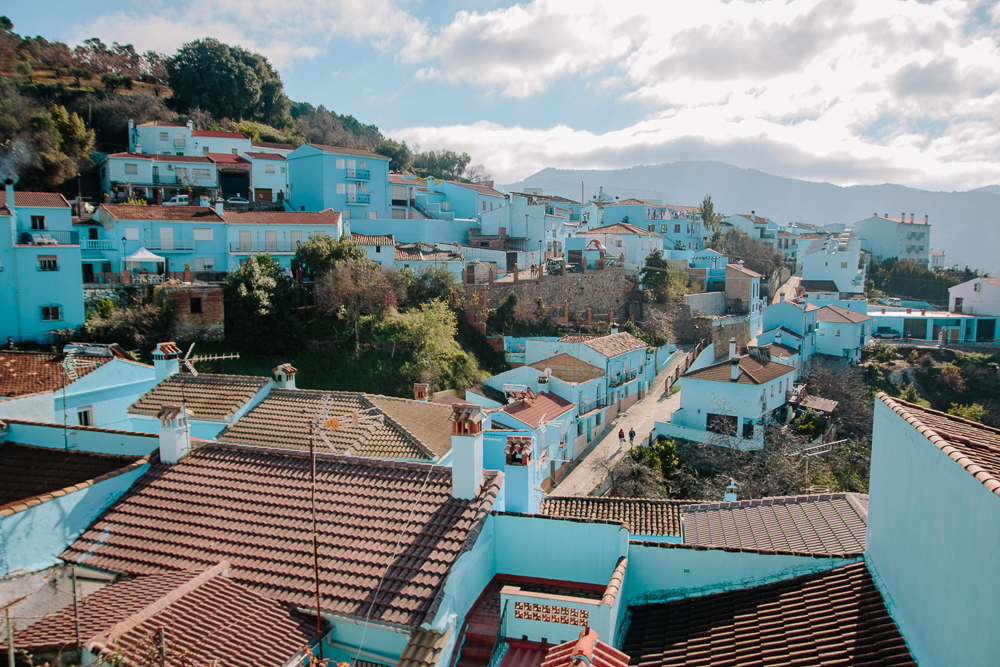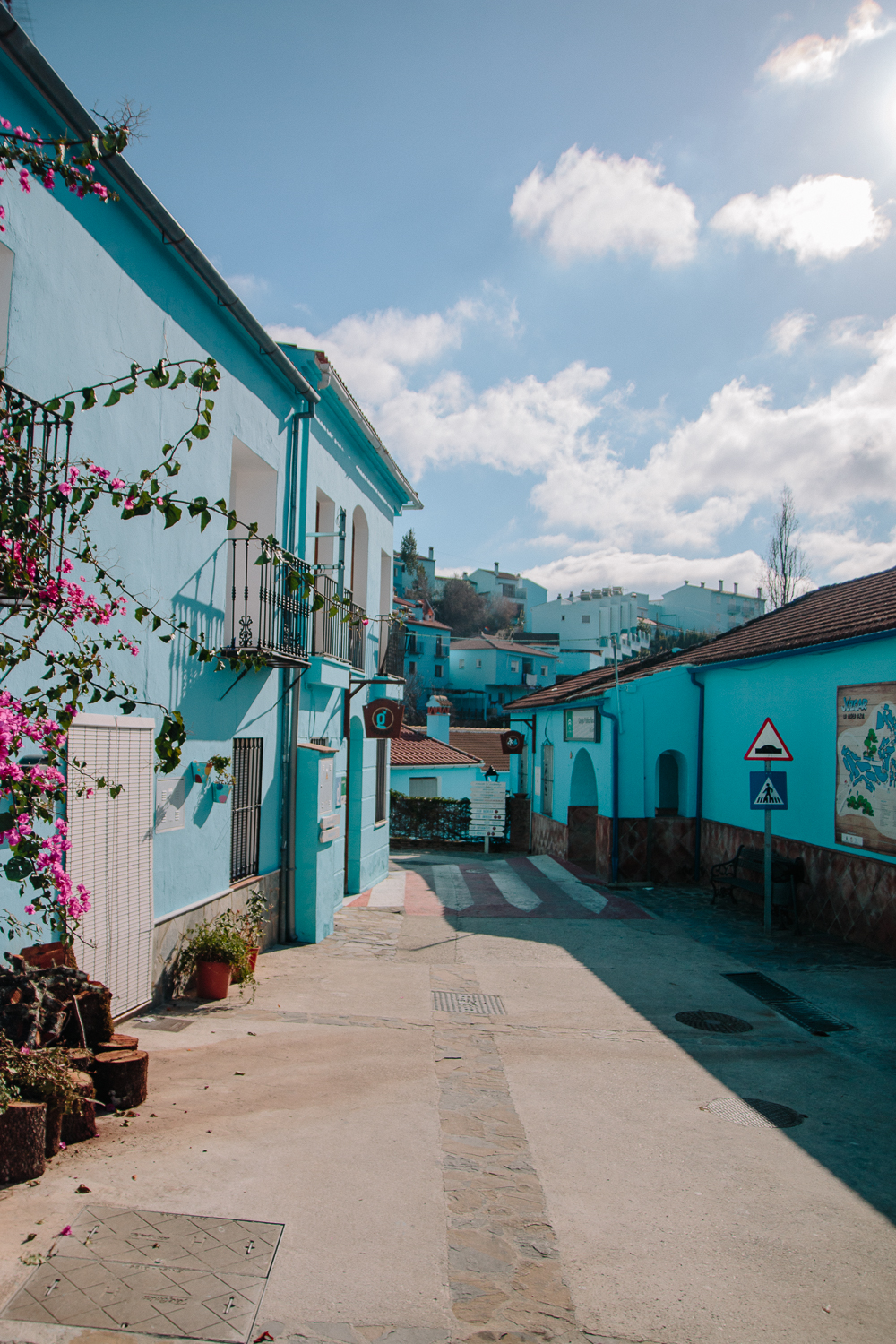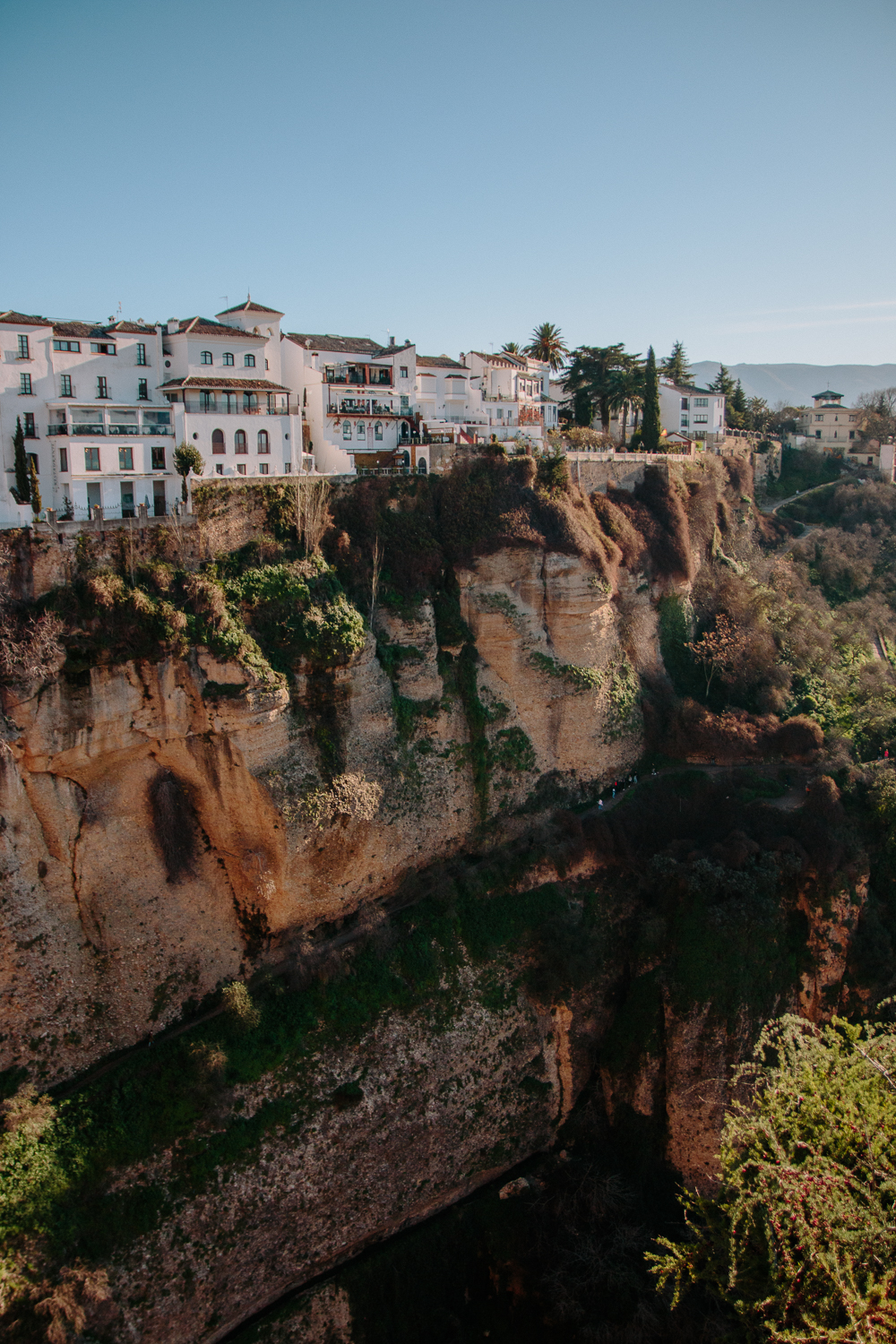 Day 10 – Juzcar and Ronda
The next day we headed up into the mountains of Andalucia to visit a famous real life 'Smurf Village'. They painted the town blue back when the first Smurfs movie was released, and planned to paint it back to it's original whitewashed look 6 months later, but due to the increase in tourism to the village, the residents had a vote and decided to keep it blue! It's a tiny village so we didn't stay too long, but I can imagine in summer it'd be amazing for kids, as there were quite a few activities for them to do around the town, like climbing walls and zip-lines!
We then drove to nearby Ronda to see the famous bridge. We wanted to hike down to the viewpoint, but by this point we were so ill and tired from all the walking we did the day before that we just couldn't bear it, so saw it from the town viewpoints instead. The gorge that the bridge sits over was insane though!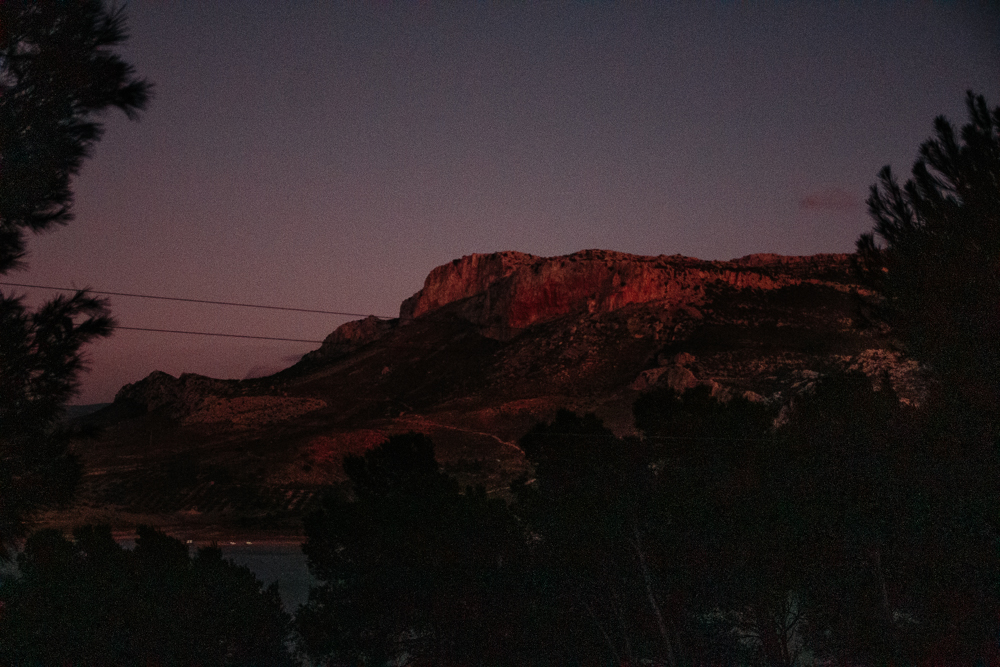 Day 11 – Granada (+ Our Gas Broke)
This was the day that we were supposed to be exploring the famous Alhambra in Granada, but our LPG gas (for our heater and cooker) broke on our final night in Gibraltar. We thought we'd just ran out of LPG and managed to find a gas station with the correct converter, so topped it up before heading to Juzcar, but when we parked up that night, it cut out again. So we had a freezing cold night with no hot food!
So we headed to Granada instead to visit a huge DIY store so Shane could get some tools to try figure out the problem. We were hoping we'd be done in an hour or so and could then visit the Alhambra, but instead we ended up on a tour of Granada's LPG stations and DIY stores and found that the issue was that the hose seal had disintegrated inside the hose causing a blockage. So we had to buy a camping stove instead and continue up to Madrid on our journey towards home for our parkup that night.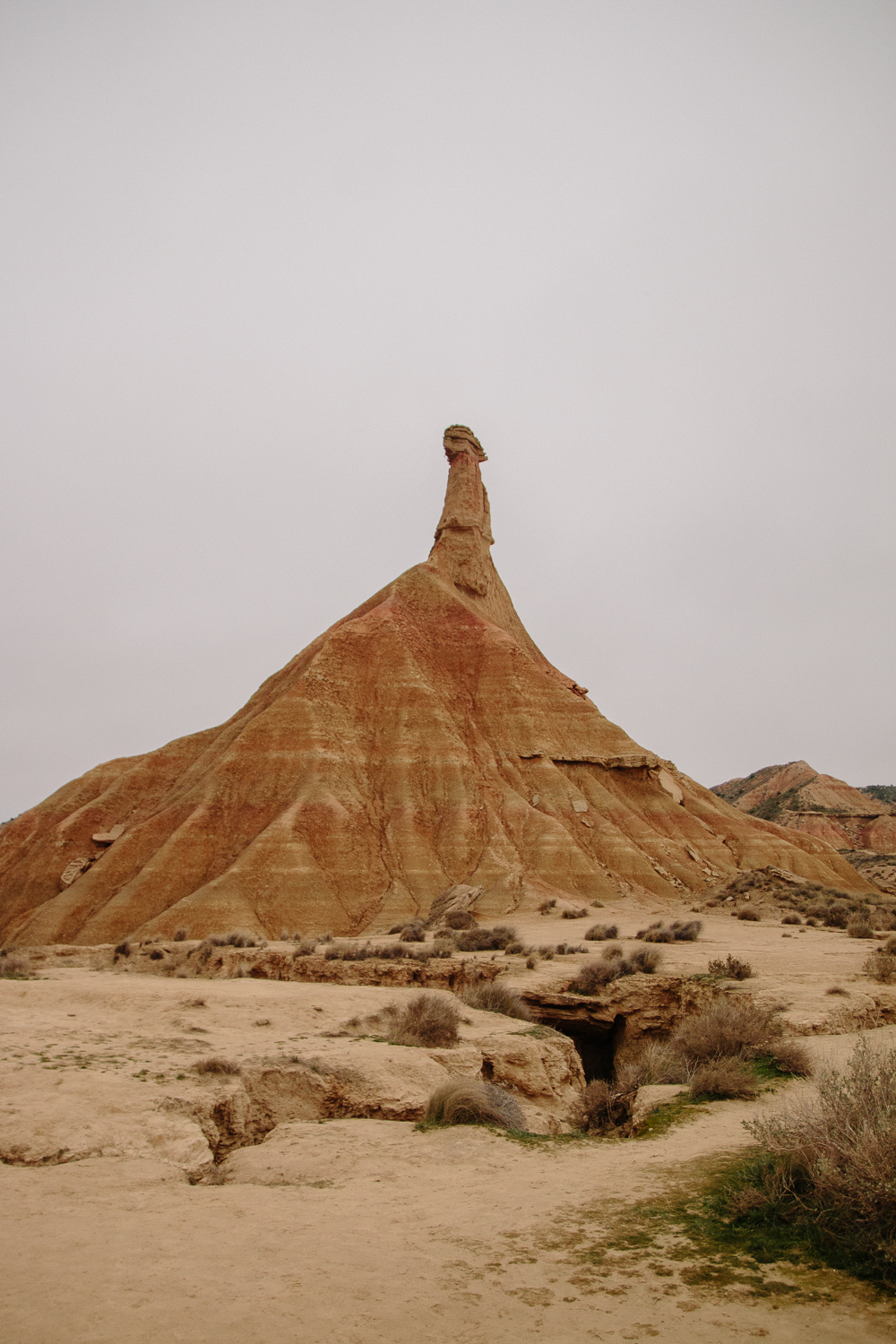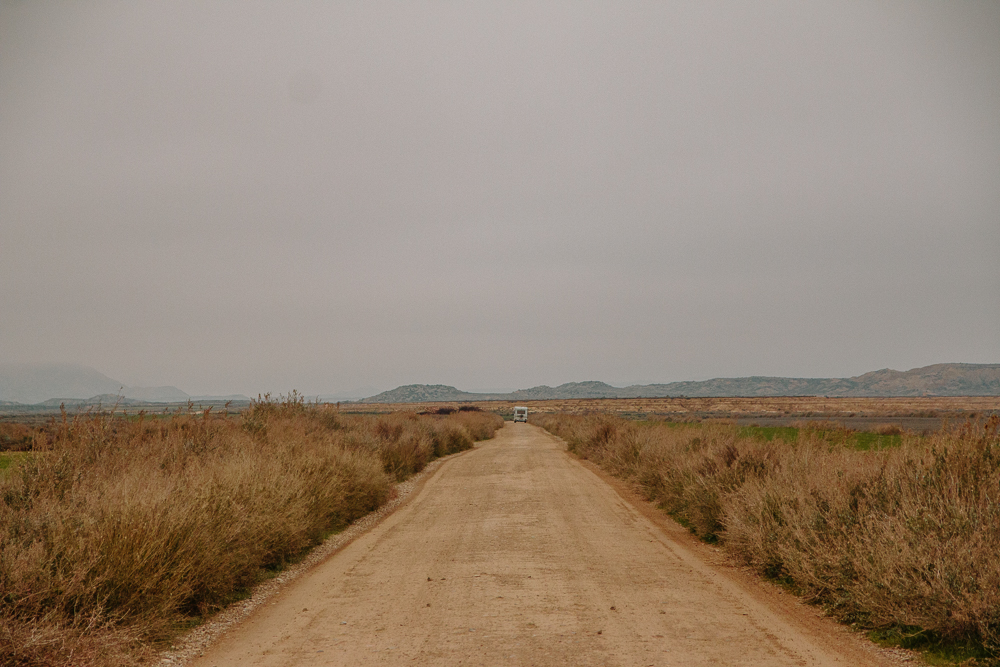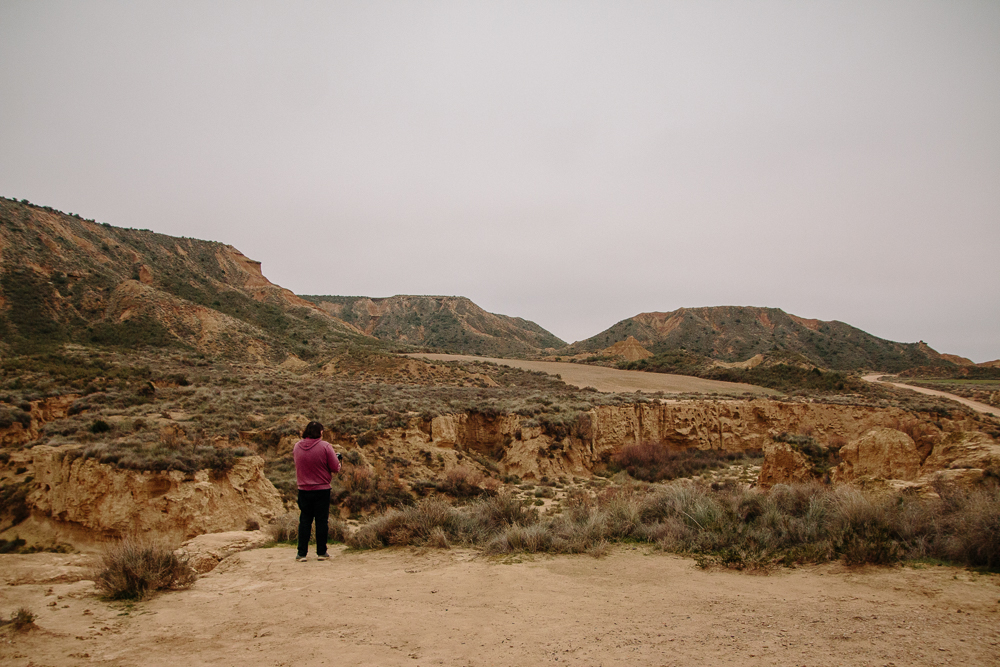 Day 12 – Bardenas Reales
We woke up super early the next morning with a frozen windscreen as it was getting so much colder the more northern we headed. We then drove a few hours to visit the Bardenas Reales – a mini desert in Northern Spain. It was such a strange area and was a lot bigger than we expected after we tried to drive around the entire perimeter on the crazy gravel/sand road. We gave up about 1/4 of the way around and headed to the shops to buy some food to last us New Years eve and New Years Day!
As it was getting colder the more north we headed, and also at the peak of our chest infections, our enthusiasm sort of frazzled with us, so the next few days were a little less active while we tried to recover!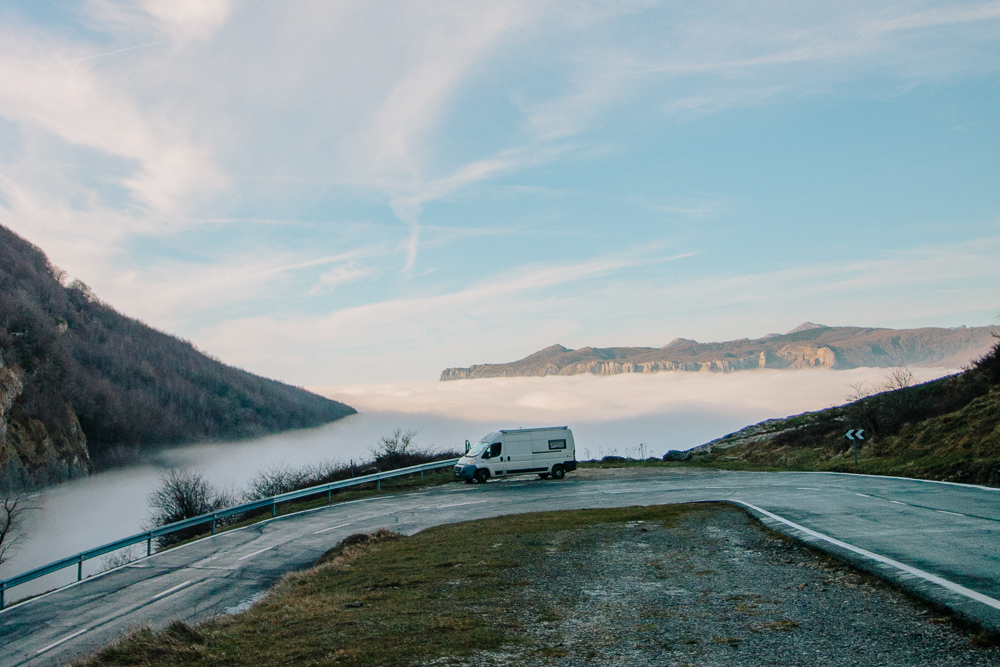 Day 13 – Driving to France
We tried to visit a few places, but I just wasn't feeling very well at all, and it was so cold that I had no motivation to do anything. We tried to visit a Natural Park that Shane had found that morning, but as the visitor centre was closed we had no luck finding what it was that we were trying to find (a river with clear blue water). We did come across an amazing cloud inversion though on the way up to the park which was so cool that we had to stop for some photos!
We crossed into France and continued our way north for as long as we could manage before finding a parkup for the night.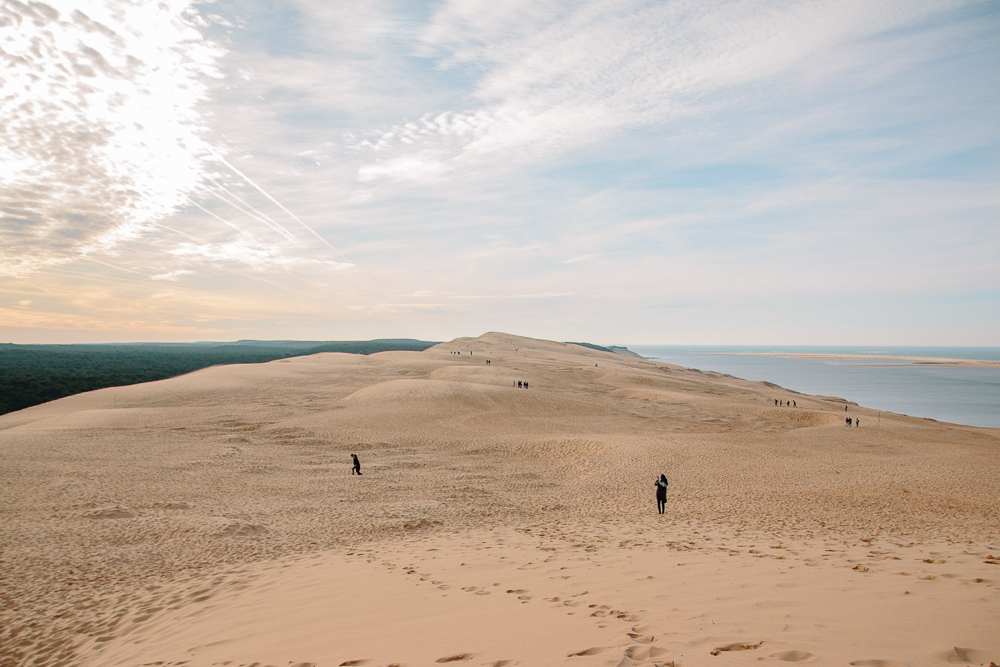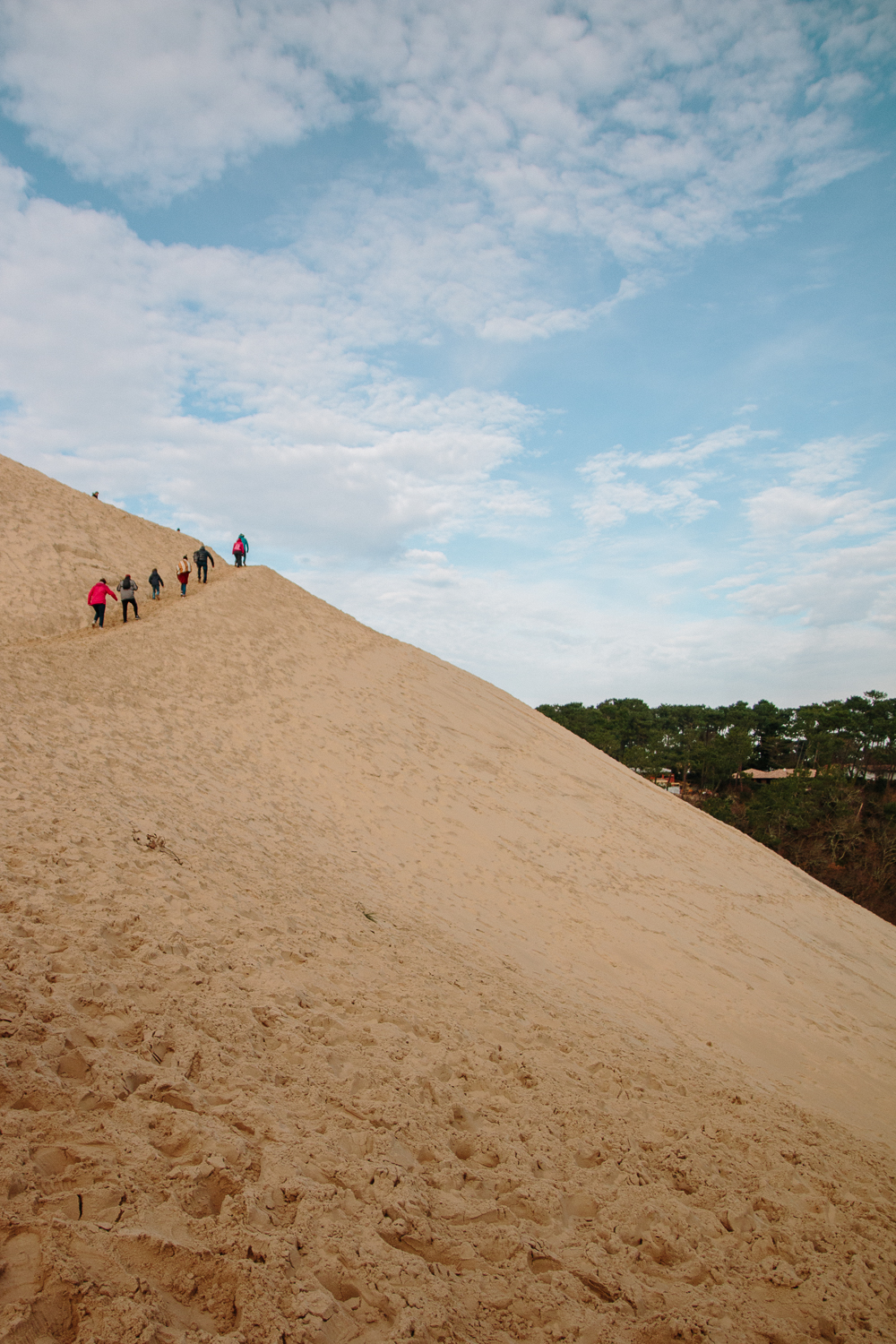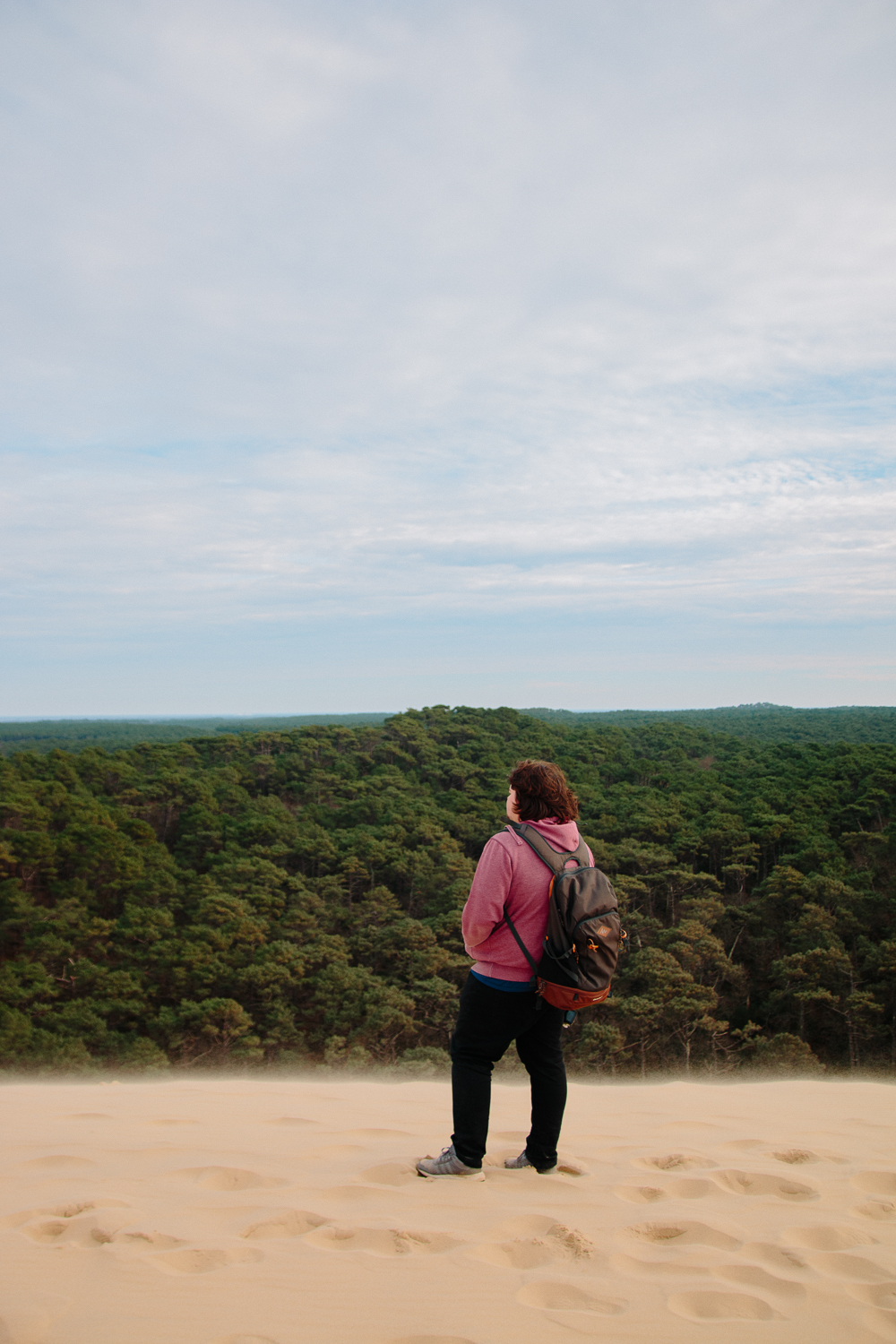 Day 14 – Dune du Pilat
The next day we were both starting to feel a little bit better again, and we finally made it to Dune du Pilat – the tallest sand dune in Europe! It measures 500m width, 2.7km in length and 106m tall! It was insanely huge and the photos just don't do it justice how big it was! The dune is very slowly moving inwards towards the land as you can see when you visit that the sand is slowly taking over the trees at the base.
I can imagine how crazy busy it must be during the summer months, with everyone heading down to the beach at the base of the dune. After this, we continued our drive further north through France towards Caen for our ferry home.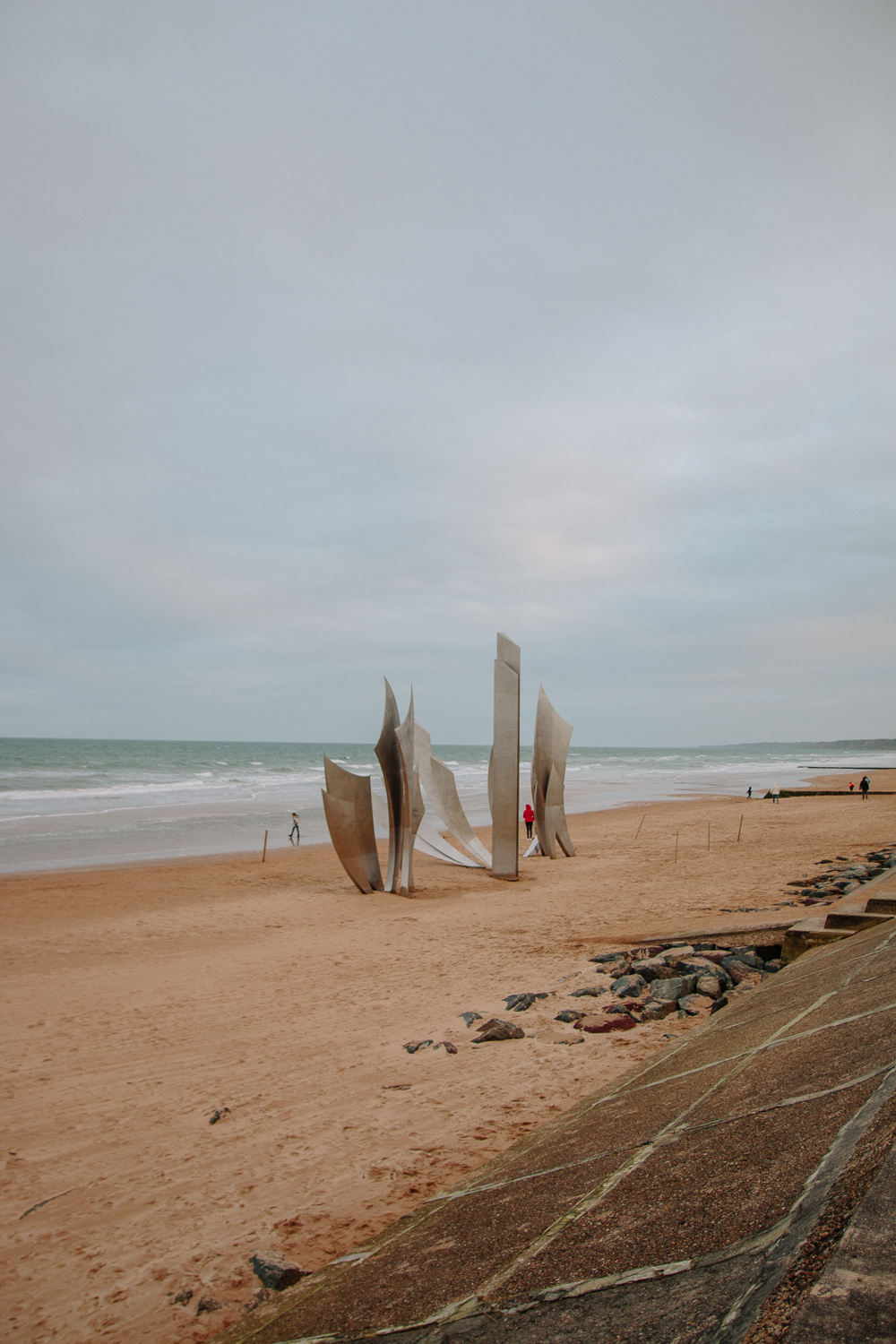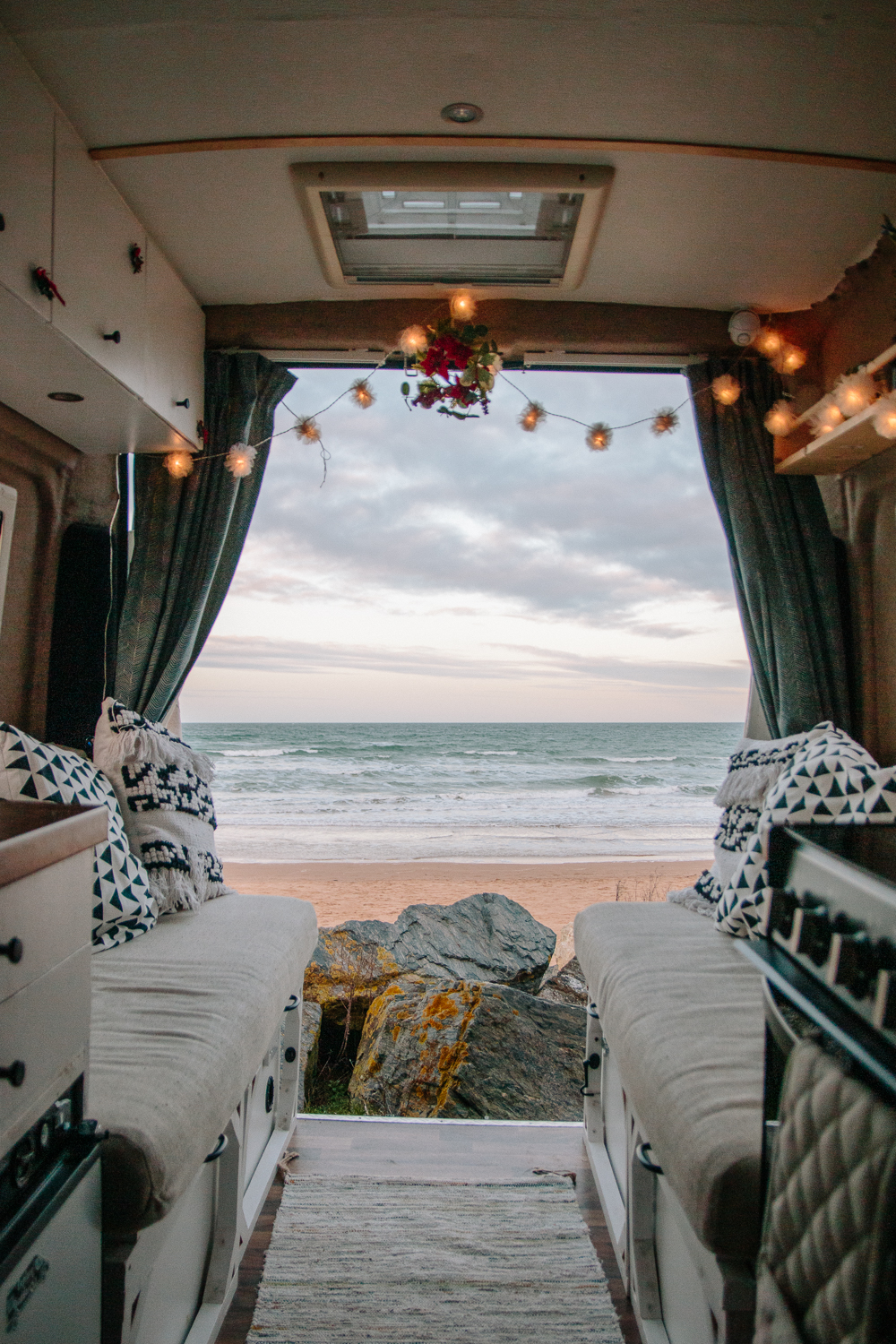 Day 15 + 16 – Omaha Beach + Home
The next day, we planned to visit Mont St Michel which I've wanted to visit for years. Sadly though, the weather wasn't very nice – it was cold, rainy and quite windy, so we decided to just find a beach near to our ferry port in Caen for the afternoon before heading to our parkup for the night as we had a super early morning departure of 7am.
We ended up at Omaha beach, one of the locations of the WW2 D-Day landings. There's a lot of memorials to all the soldiers who fought and lost their lives there that day so we had a little wander around those before just chilling in our van for the rest of the afternoon. Later that night, we arrived at our parkup and prepared the van ready for the ferry crossing home the next morning.
We had an amazing trip and we were so lucky with the warm weather we got in the south of Portugal and Spain, as apparently they'd had continuous rain for months and loads of flooding. It's just a shame that we were both so ill towards the end of the trip and couldn't enjoy it as much as we'd have liked. It was a lot of driving though to get back to the UK and I wish we took the ferry from Spain back home so that we had more time in the warmth of southern Spain. I don't think it would be as bad during the summer, but for winter it was nice to be in the warmth for a change!
Watch Our Vlogs From the Trip